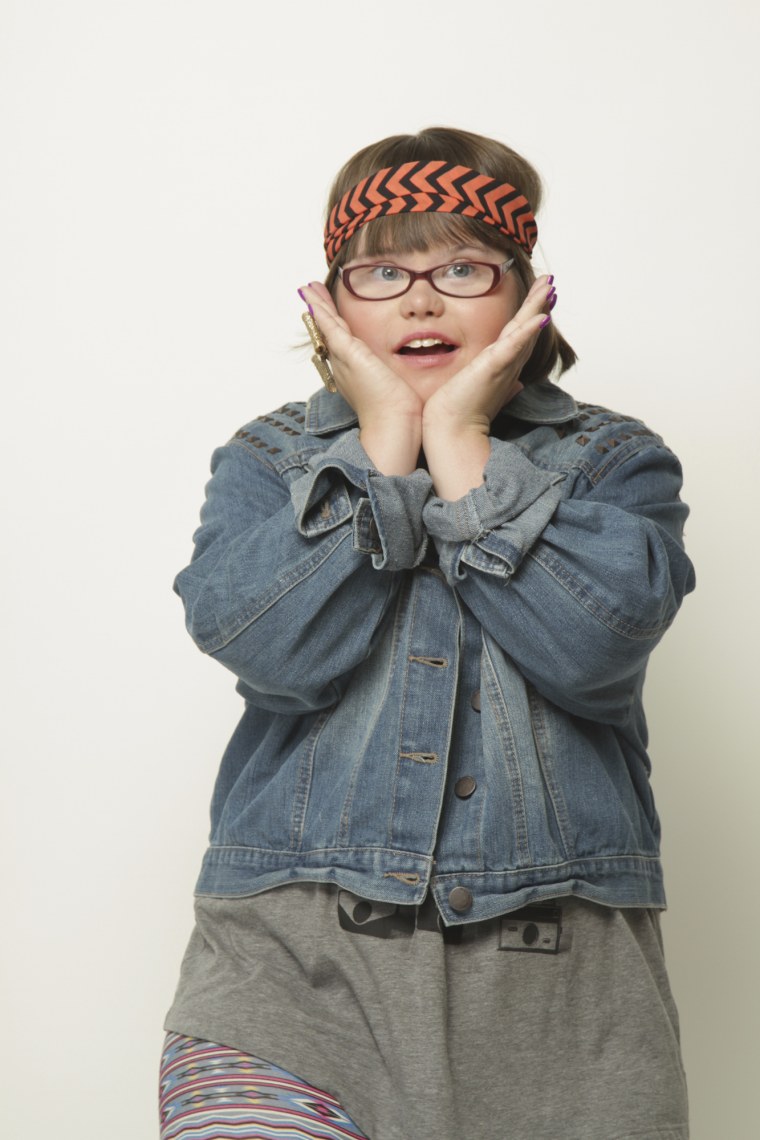 Karrie Brown got to live out every teenager's dream last month when her favorite clothing company, Wet Seal, asked her to model for them. But the 17-year-old high school junior from Collinsville, Ill. isn't like most other models: She has Down Syndrome.
But that wasn't going to keep Karrie away from the camera. In August, her mother, Sue Brown, took a picture of Karrie dressed in her favorite Wet Seal outfit and put it on a Facebook page titled "Karrie Brown — Modeling the Future."
"The next day, people started texting and tweeting at Wet Seal, and leaving voicemails for them that they should check out Karrie, that she wants to be a model," Brown told TODAY.com. "On their website, they say they believe in diversity and inclusion, and it was just a perfect fit."

Karrie's fans caught Wet Seal's attention, and the clothing company contacted Brown the next day.
"That's when they said if we had 10,000 Facebook 'likes' by that Friday at noon, they'd have a surprise," Brown said. "We had 11,000 'likes.'"

And what a surprise it was. Wet Seal flew Karrie and Brown out to the company's headquarters in California, put them up in a hotel and gave Karrie a full-fledged fashion shoot with all the fixings. It turns out Karrie is a natural model.
"She was hilarious. They had her in the first outfit and she's standing there with the white screen behind her and everybody's looking at her, and I thought she was going to get upset because she didn't know what to do, she'd never had a professional photo shoot before," Brown said. "All she said was, 'Can I have some Justin Bieber music, please?' So they played some Justin Bieber and she just took off."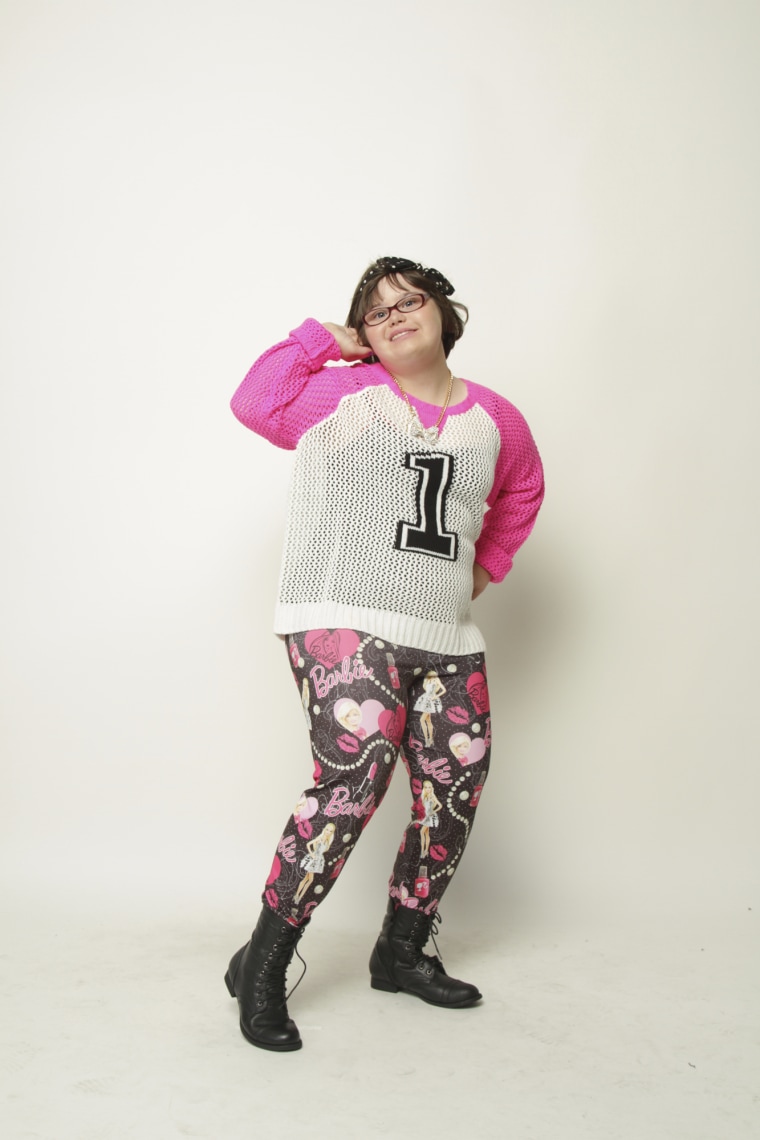 Karrie and Brown were also treated to In-and-Out burgers ("Karrie loves cheeseburgers," Brown said), a Wet Seal shopping spree and a trip to Disneyland.
"It was really fun," Karrie, who describes her style as "biker chick," told TODAY.com.
Karrie's not the first model with Down Syndrome to land a high-profile shoot: Just last summer 10-month-old Valentina Guerrero landed a campaign with Spanish swimwear designer Dolores Cortés. But Karrie's experience with Wet Seal was still a significant step in the fashion world.
"There are a lot of companies that talk about it and say they feel this way but when it gets right down to the wire they don't really practice what they preach," Brown said. "Wet Seal has been phenomenal. There was no hesitation for Karrie to come out there."

Now back in Illinois, Brown's focusing on "Karried Away," a non-profit foundation that aims to help young people with disabilities find meaningful employment. "I just want people to understand my daughter is very capable of doing other things," she said, noting that many young adults with Down Syndrome have difficulty finding work outside the service industry. "I've always encouraged both my kids to follow what it is they want to do. And if they need help, if they can't succeed, then I try to see what I can do to help."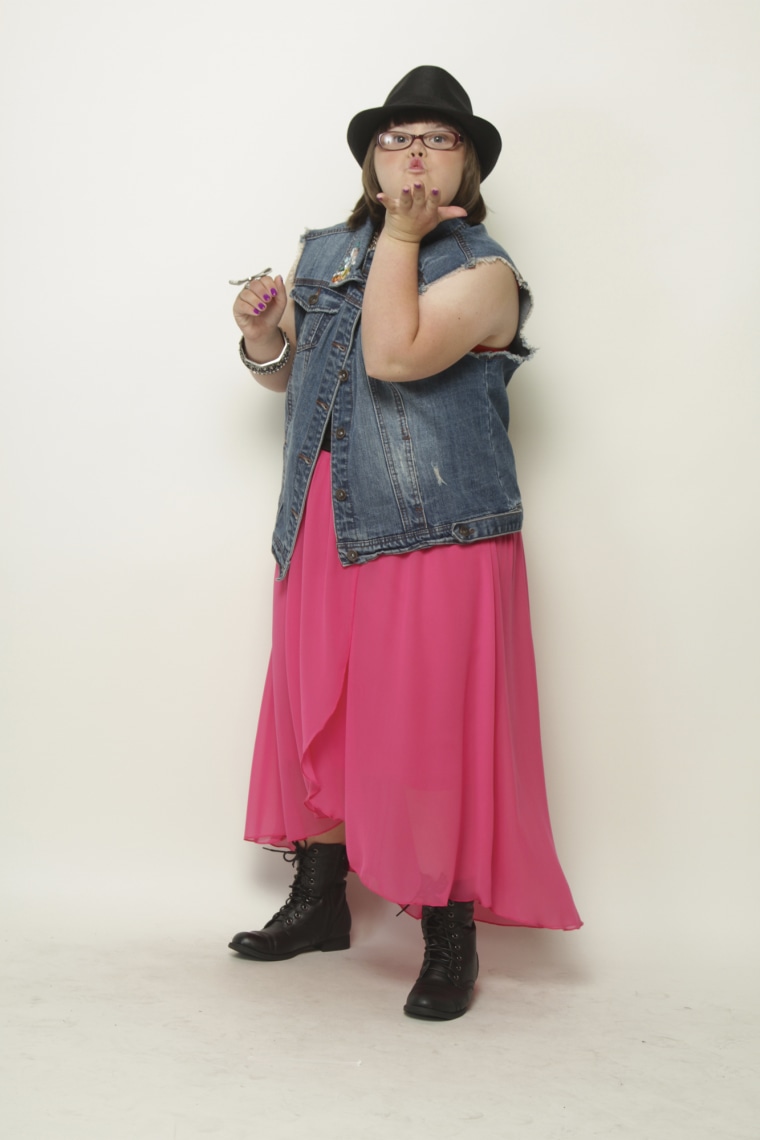 As for Karrie, who plans to go to college after she graduates high school to study history, the future is an open book.
"On some days she wants to model more clothes for Wet Seal," Brown said. "Other times she wants to be a librarian."
Karrie also dreams of meeting Ellen Degeneres and dancing with her on her daytime talk show. 
"Karrie absolutely loves to dance," Brown said. "It's particularly touching for me because, or when Karrie was first born, I was told that if she ever walked she would have to have assistance."
And Brown, who says she's received many messages from parents of infants and toddlers with Down Syndrome, says parents shouldn't stress too much about their child's future.
"You need to make sure you're in the here and now with your baby," she said. "Everything else just kind of falls into place. Sometimes you have to push it into place."