The glare of the spotlight has rattled many a beauty pageant contestant. But not Mickey Deputy.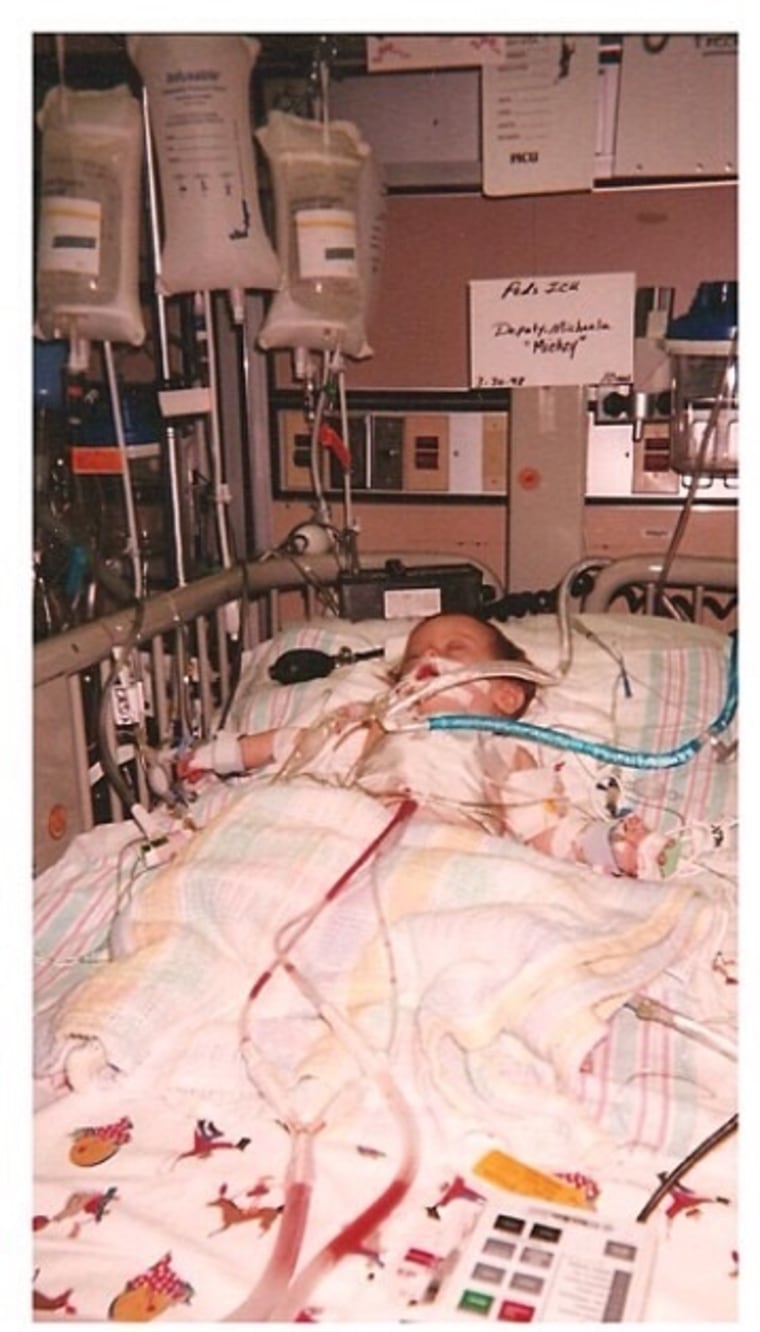 Mickey, from Franklin, Indiana, was born with Down syndrome and a heart defect. At age 7, she was diagnosed with leukemia and underwent treatment for over two years.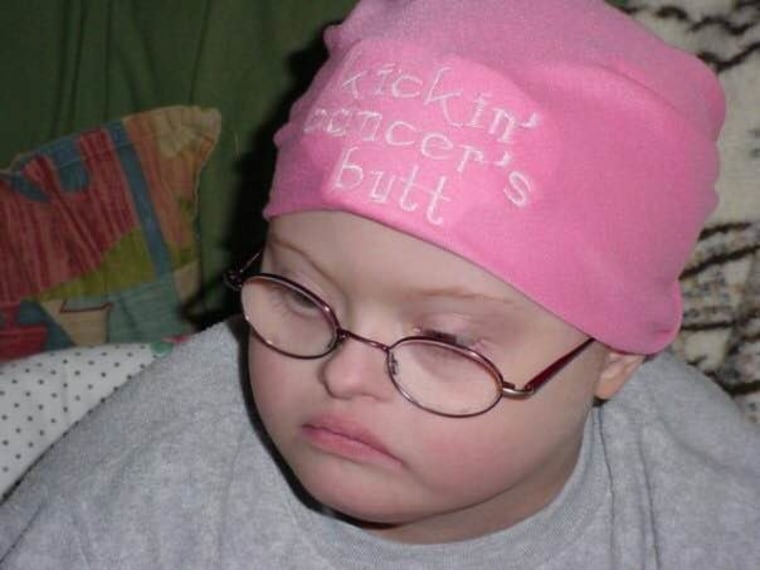 Fast-forward to today, when the Franklin, Indiana 18-year-old is happy, healthy and on her way to becoming a bright star — and an inspiration — in the pageant world.
RELATED: Woman with Down syndrome celebrates college acceptance letter: 'I got in!'
It was a family friend who first discovered Miss Amazing, a competition circuit for young girls and women with disabilities. She asked Mickey's mother, Jenny, for permission to get MIckey involved.
Jenny agreed. And, as it turned out, Mickey was a natural.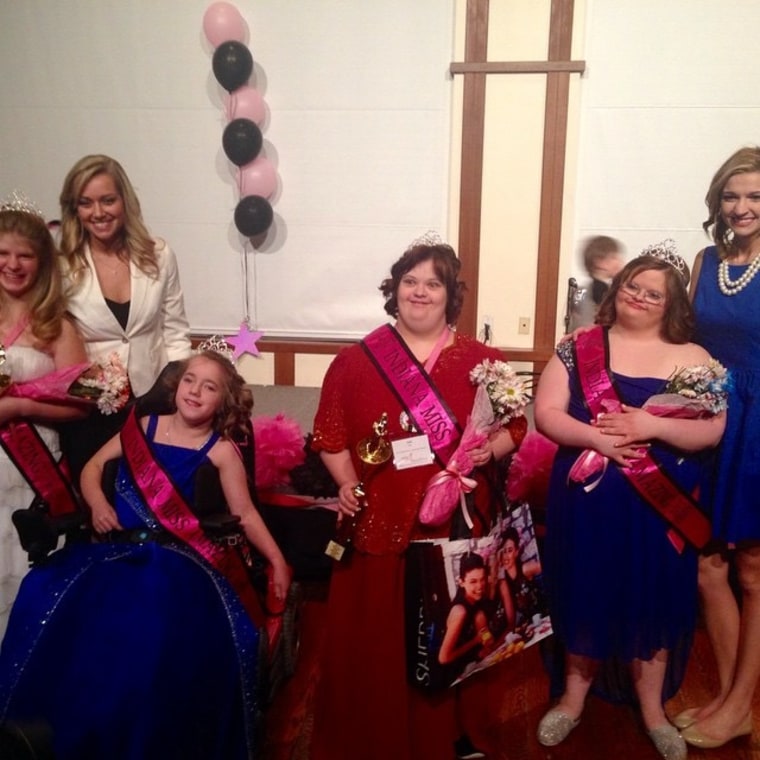 Mickey entered her first Indiana pageant at age 14, and won the Junior Teen title. She went on to the national Miss Amazing competition, taking home the first runner-up award.
RELATED: Celebrating Madeline Stuart's success this World Down Syndrome Day
And her success didn't stop there. The following year she moved from Junior Teen to Teen level. Once again she won the state's Miss Amazing title.
Mickey competes with a special purpose in mind: "To show the special needs kids that they can have an invisible crown, just like God," she told TODAY.com in a phone interview. "I hope they see that we are humans, not just props or tools."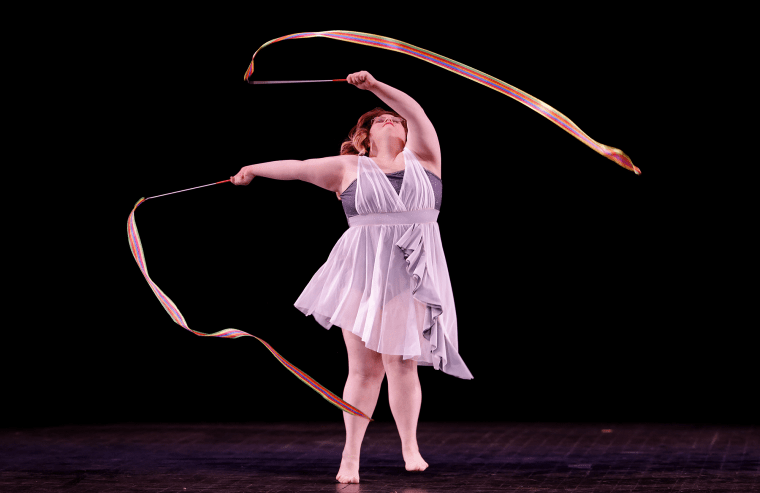 The talent portion is optional in the Miss Amazing competitions, but Mickey, who has a passion for dancing, always performs on stage.
This year, Mickey gave the Miss America circuit a try and competed at the local level.
"She wanted to do a typical pageant to compete on a level playing field with her friends who are pageant contestants," Jenny explained.
RELATED: 2-year-old boy with Down syndrome recites alphabet in viral video
What does Mickey love most about competing? "Making pageant friends and wearing the evening gowns," she giggled, adding that her favorite dresses are the fluffy, Cinderella-type ball-gowns.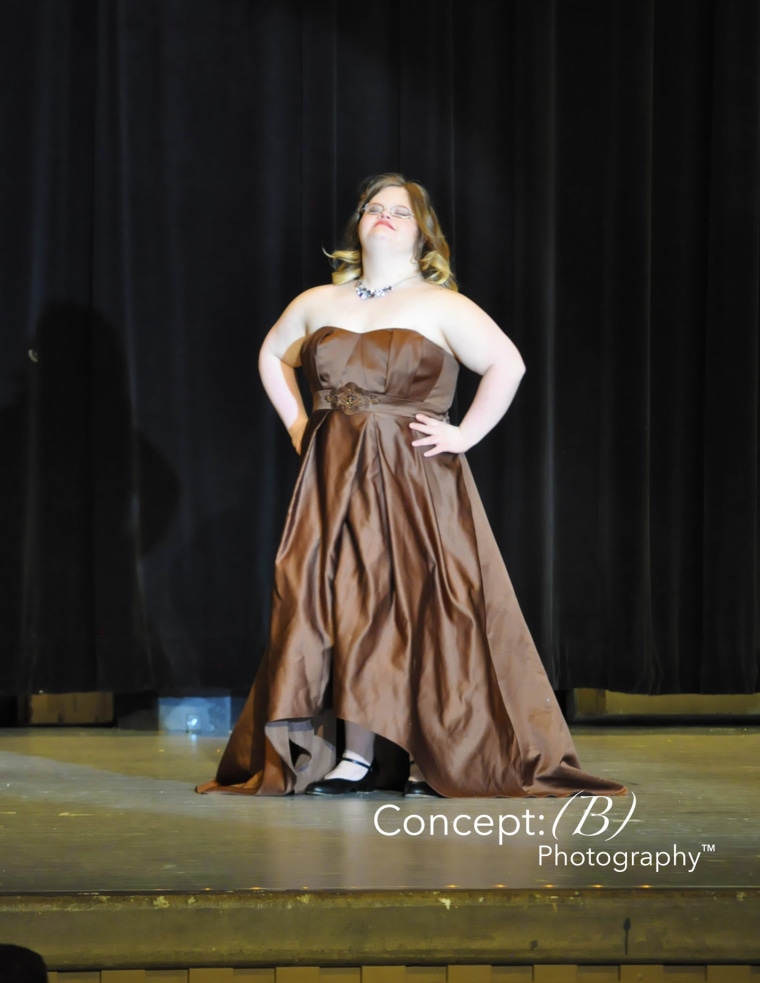 Jenny helps pick out out many of her daughter's pageant outfits, but told TODAY, "Mickey always has the final say."
Jenny hopes Mickey's story inspires not only kids with special needs, but their parents and the rest of the community as well.
"My biggest wish is that people with younger kids will look up and see what Mickey is doing," Jenny said. "In Indiana, she's the first person to compete in local pageants in what we can prove is over 10 years."
In fact, it's likely that Mickey is the first young girl in the area to ever take the local stage.
"We would like for people bringing up kids with disabilities to see that it's important to not put limits on them... to allow them to try things they want to try," Jenny explained. "We just want a level playing field to help people remain open... to help break down the barriers and walls that have been built."
Mickey told TODAY she hopes to advance from the local Miss America pageants and compete in Miss Indiana and then the national competition.
RELATED: Model with Down syndrome lands beauty campaign: 'I am very proud of myself'
And next summer, when local pageant season begins again, Mickey will get that shot to compete and move up in the circuit.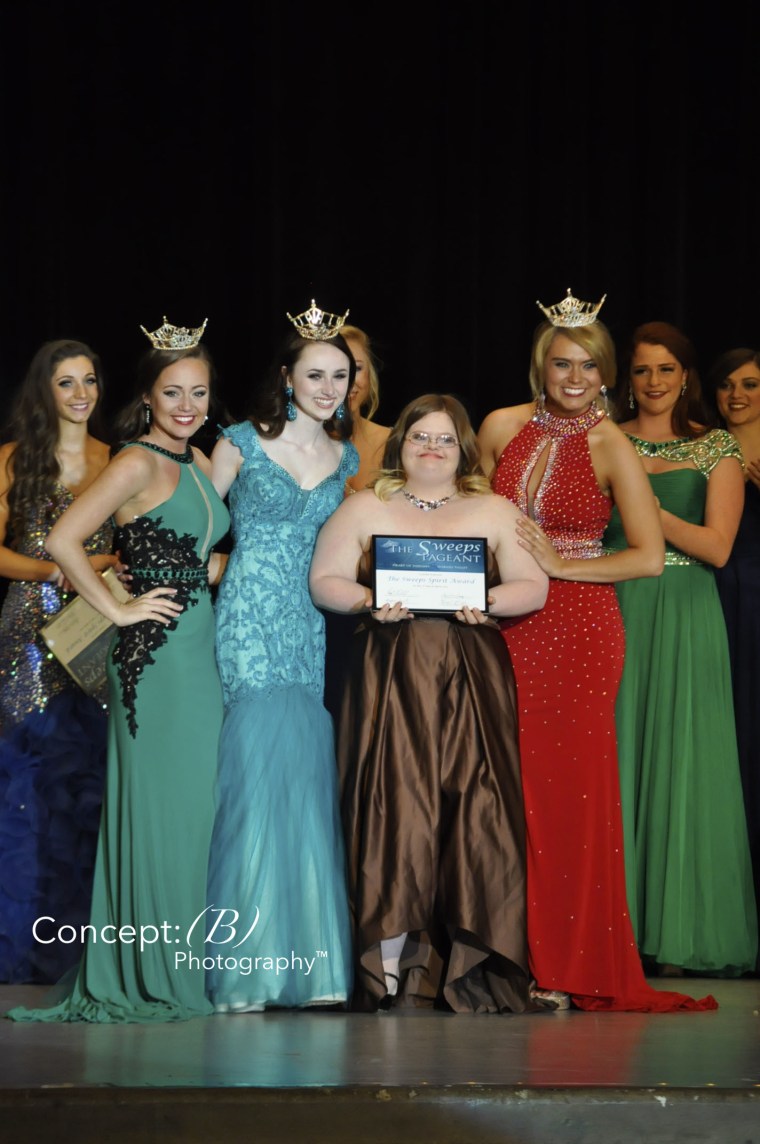 It's a cutthroat environment — a world that can sometimes tear young girls down and lead to negative emotions and stress.
But for Mickey, it's had the opposite effect.
"I am not nervous," she said, her confidence almost palpable over the phone. "I am never nervous."