Team USA's gymnastics leotards are certainly eye-catching, but they also have symbolic meanings behind them.
The team's sponsor, GK Elite, created three leotards for the Tokyo Olympics and they're all based off of a special theme.
We spotted the first leotard, a black and rose gold design, on the gymnasts during a training session last week, and it was simply gorgeous. The "dynasty" theme was inspired by the rose gold 2020 Tokyo Games torch and features a front body design that looks a bit like a flame and 3,515 Swarovski crystals.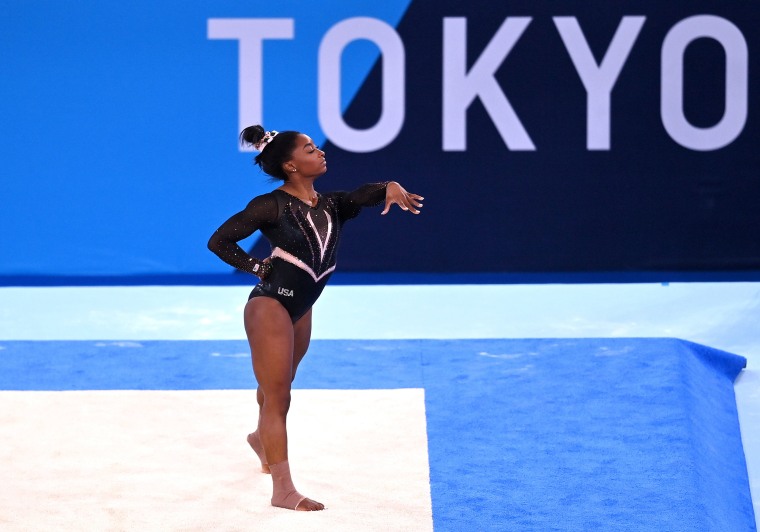 GK Elite describes the design as a "celebration of all that has led the USA to being a powerhouse gymnastics team and country paying homage to athletes and designs of the past, while preparing for the future."
The second leotard is a lovely lavender color and is part of GK Elite's "fearless" theme. The trendy design has mesh cutouts, faux straps and 3,468 Swarovski crystals.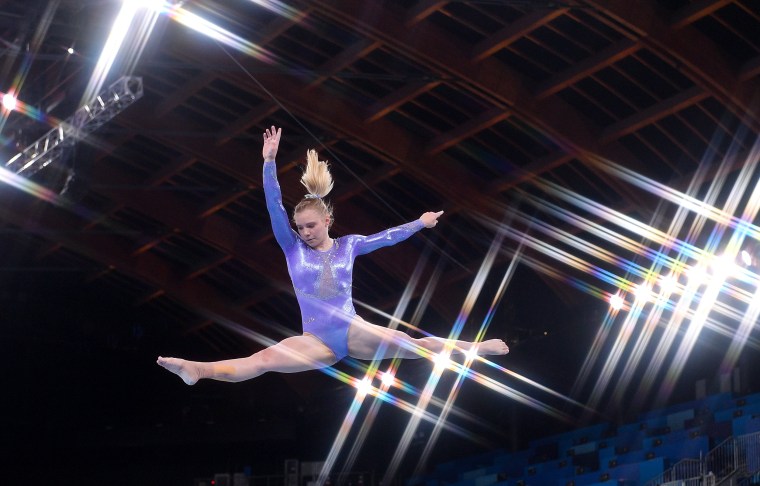 The brand says the leotard recognizes the "hard work, determination and true fearlessness that Team USA's top athletes exude."
Last, but most certainly not least, the third design is a true patriotic masterpiece and features red, white and blue color blocks that "draw from symbols of strength and greatness with use of stars, stripes, bald eagles and more."
We spotted Simone Biles rocking the colorful design on Tuesday before she withdrew from the women's team final competition due to "a medical issue" after competing in the vault. Biles' teammate Jordan Chiles then filled in for her on the uneven bars.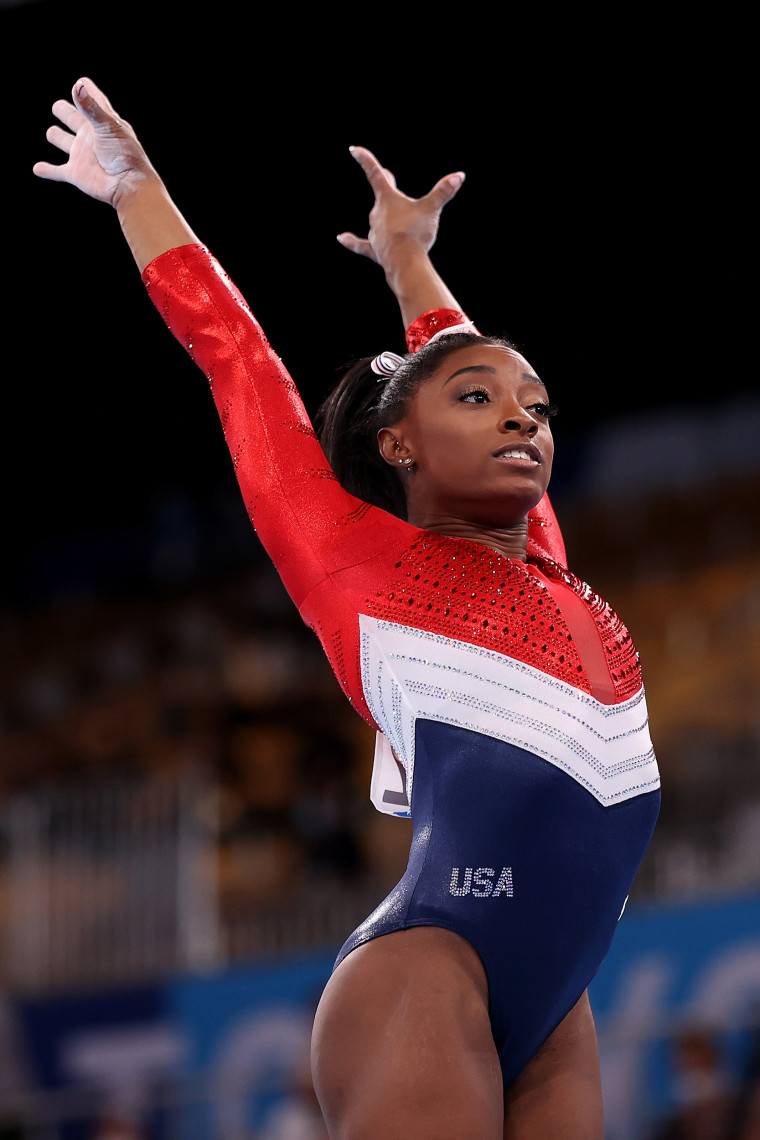 "Simone Biles has withdrawn from the team final competition due to a medical issue," USA Gymnastics said in a statement. "She will be assessed daily to determine medical clearance for future competitions."
Aly Raisman, an Olympian and former Team USA gymnast, spoke to TODAY on Tuesday and said she felt "sick to her stomach" after hearing the news.
"It's horrible," she said. "I know that all of these athletes dream of this moment for their whole entire lives, and so I'm just completely devastated. I am obviously so worried and just hoping that Simone is OK.
"I also am just thinking about the mental impact that this has to have on Simone," she continued. "It's just so much pressure and I've been watching how much pressure has been on her in the months leading up to the Games, and it's just devastating. I feel horrible."