Taylor Swift has a leg up on the summer style competition. The country star has been strutting around Manhattan looking better than ever — perhaps because many recent images catch her coming out of her gym.
We're not sure who dresses this well after a workout. Most celebs are happy to let a yoga mat be the best part of their ensemble if they're photographed after an exercise routine. But Swift is a quick-change artist who apparently packs her gym bag with more than sweats.
This floral romper had E! swooning on Thursday. Keep scrolling for a variety of off-stage (but on-camera) looks from the 24-year-old singer.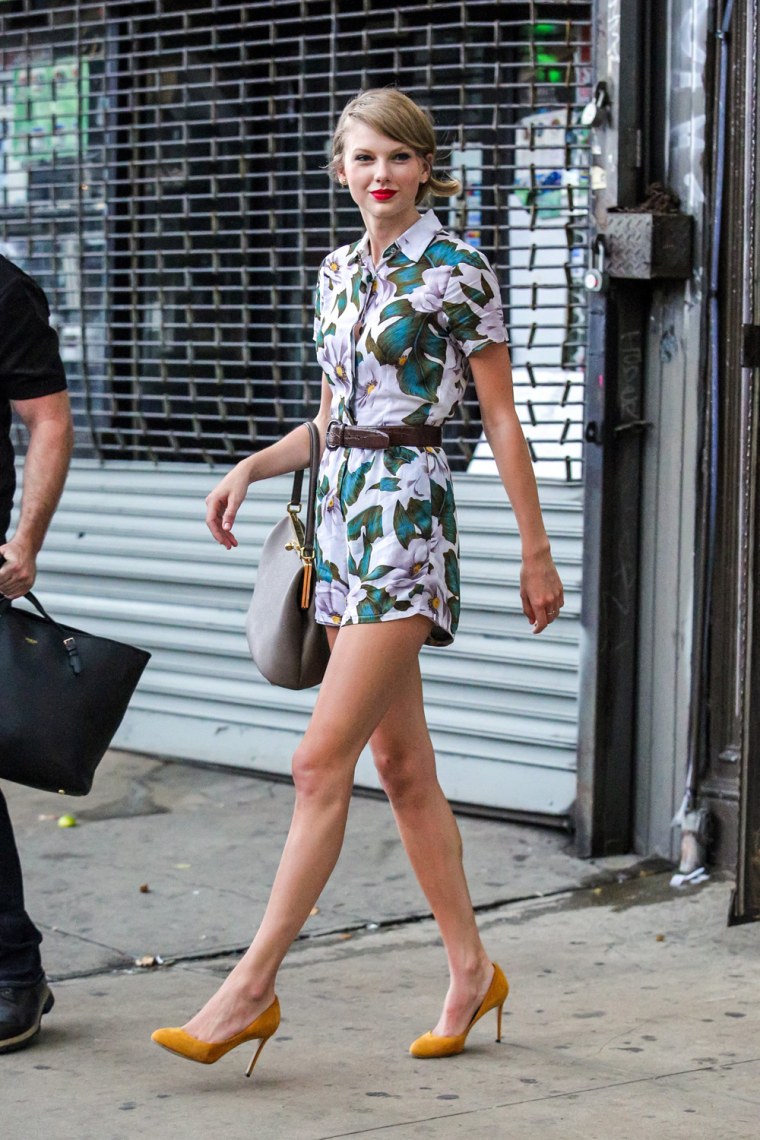 Swift is seen, from left, on July 1 in the West Village, on June 20 in Soho, and on June 18 in the East Village. Someone is definitely paying attention to the details of assorted tops, skirts, dresses, heels, bags and eyewear.
Swift mixed things up with some knee-high socks, high-heeled oxfords and shorts in her Annie Hall-esque look at left. She ditched her purse to handle two shopping bags while sporting another floral romper. And at right, a cardigan kept her warm up top, but plenty of leg still braved the night air as she stepped out in another pair of oxfords.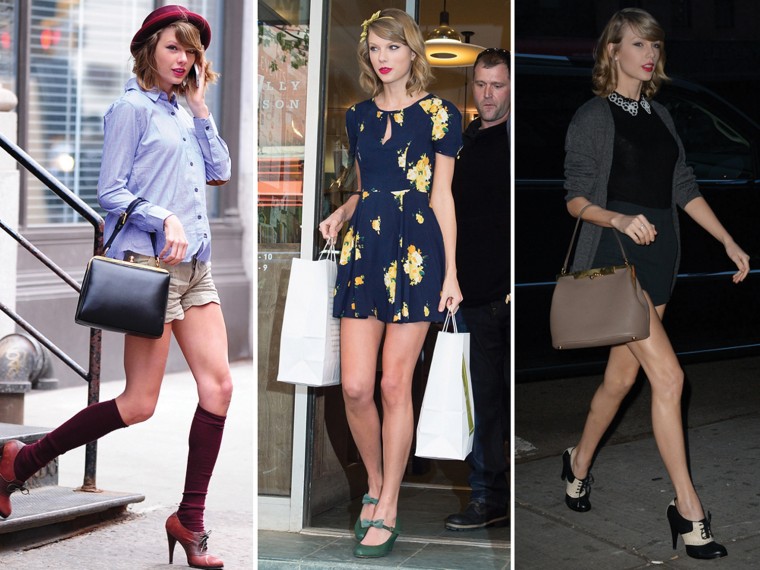 Before the heat of summer started to kick in, Swift was more prone to pants. She was partial to skinny jeans and heels to keep her leggy look in tune, and a fresh bag was still a must on three different days in April.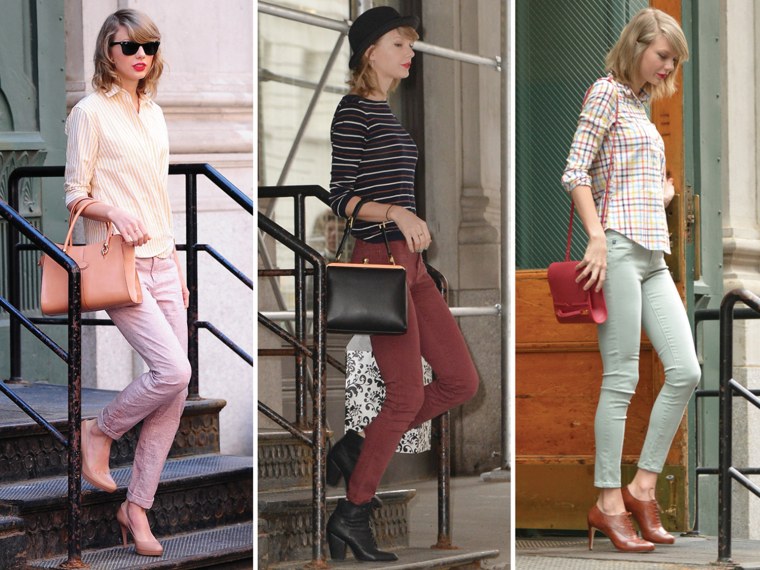 A quick check of Swift's Instagram offerings of late finds more kitten photos than personal fashion musings. But one image shows a rule that's being happily ignored, at least when it comes to her street style.
Sign up for top Entertainment news direct to your inbox
Follow Kurt Schlosser on Google+