When Taryn Brumfitt, author of "Embrace: My Story from Body Loather to Body Lover," posted some before-and-after photos to Facebook, they weren't quite what you'd expect.
In the "before" image, she appears physically fit and muscular onstage at a body-building competition. In the "after" photo, she's gained some weight back and is of average size. What's more, she's totally unclothed — and proud of it.
Though she's received some backlash for the photos and for her body-acceptance message, with some declaring that she is promoting obesity, Brumfitt maintains that those are exactly the kinds of comments she had expected.
In fact, the words of her harshest critics only push her to work harder on behalf of "shamed" women everywhere.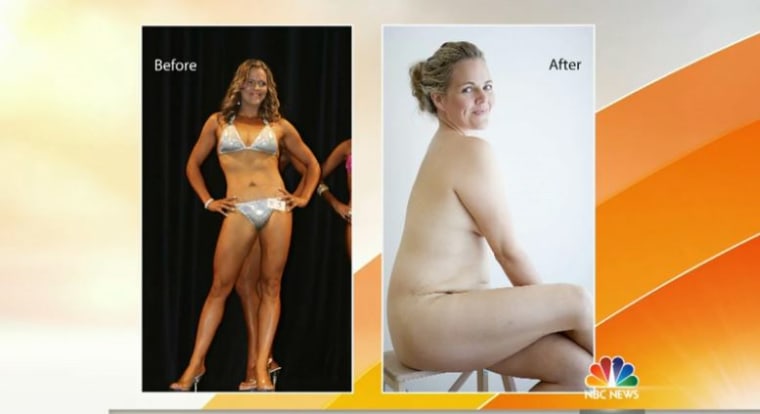 "I call it a global epidemic of body hating," she told Savannah Guthrie on TODAY Wednesday. "And I'm trying to change that."
Brumfitt has three kids and was considering cosmetic surgery at one point. But she realized that going through with the procedure would send a problematic message to her young daughter, and at the last minute, she changed her mind.
That's when she did something she calls "crazy." She entered a bodybuilding competition and began training, simply to see if she could achieve the body so many people wanted her to have — and what that would feel like.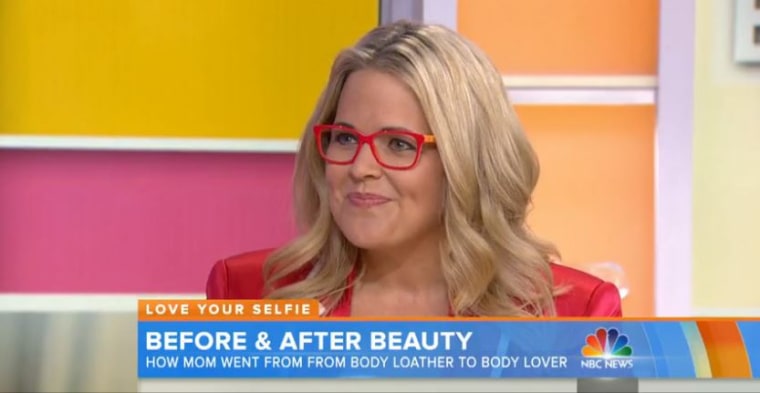 "So many women want to have this bikini body. It's such an obsession," she said of the sculpted physique she finally attained.
And what happened when she achieved what she set out to do?
"I may have looked physically fit, but emotionally and spiritually, I really wasn't a complete person," she revealed. For instance, she recalled going to the beach and eating so-called "rabbit food" while her children got to enjoy delicious fish and chips.
Today, Brumfitt works toward promoting awareness of body shaming around the world as a writer, speaker, and founder of The Body Image Movement. Her journey is chronicled in "Embrace," published May 1.