What do a cute dress, jeans, black pants, boots, sandals and even Uggs have in common? They all look great with one item: A white blazer. When in doubt, this piece is the way to go. Got a meeting at your kids' school?Pair black leggings or a black skirt with a black tank, flats and a white blazer for a totally effortless, yet sophisticated look. Going out to dinner or on the town? Try a flirty skirt, sexy cocktail heel or wedge and the white blazer for an outfit that screams flawless. 

I find the white blazer to be the most versatile item in my closet — so it's my go-to over anything I wear, especially jeans. But even though it's a great piece to own, never pay full price for it! Getting a white blazer to last is nearly impossible. I've been known to wash even the dry clean-only ones in a very mild delicate wash, then iron them myself. Try at your own risk! But either way, you won't be disappointed with owning this extremely versatile and stylish article of clothing. 
Lilliana Vazquez, style expert and author of "The Cheap Chica's Guide to Style," shows TODAY viewers how you can instantly class up your look with a white blazer. Check out her fashionable combinations: 
Look #1: Corporate Cool 

This cropped blazer hits above the hip bone, which helps to better balance out your proportions if you're petite. It also makes a perfect pairing with a V-neck dress; a look that works especially well on women with fuller busts.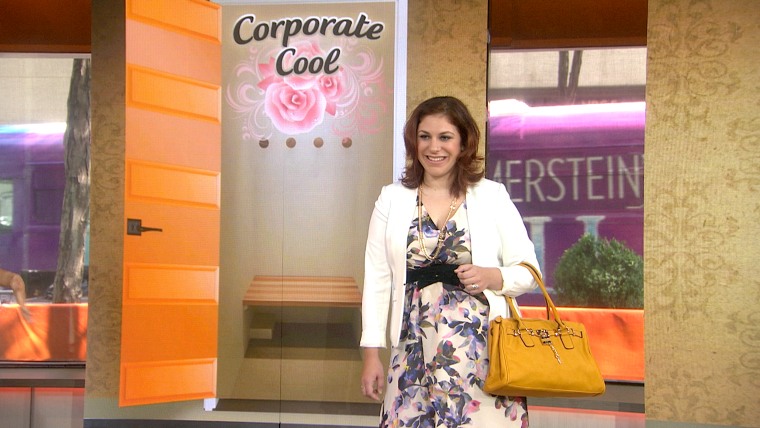 Cropped blazer, TJ Maxx, $29

Dress, Kohl's, $34
Shoes, Aldo, $39.99
Look #2: Evening Elegant 
This tuxedo blazer takes your typical white blazer up a notch. Pair with a jumpsuit (a current celebrity favorite!) for a stylish option for a night out. Besides making you look glam, these longer, menswear-inspired blazers have clean lines that will make you look lean and thin — just make sure they have some feminine details, like thin lapels, to help define your shape, too.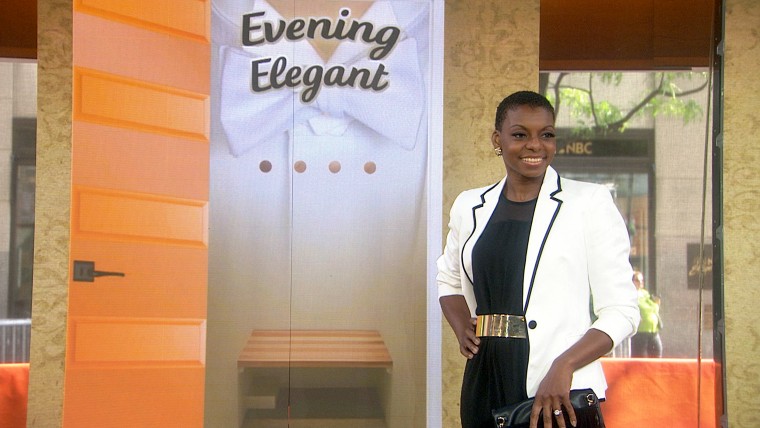 Tuxedo blazer, JC Penney, $33.99
Jumpsuit, Forever 21, $24.80
Shoes, Steve Madden, $79.95
Look #3: Dress Downtown 
This classic blazer is perfect for giving your wardrobe an instant update — simply mix with some separates you already own to get a variety of new outfit ideas. You can even pair it with some cutoff shorts to give your casual clothes a more polished look, and opt for mixed textures that will make your blazer look and feel more expensive than it actually is, like silk detail on the lapel.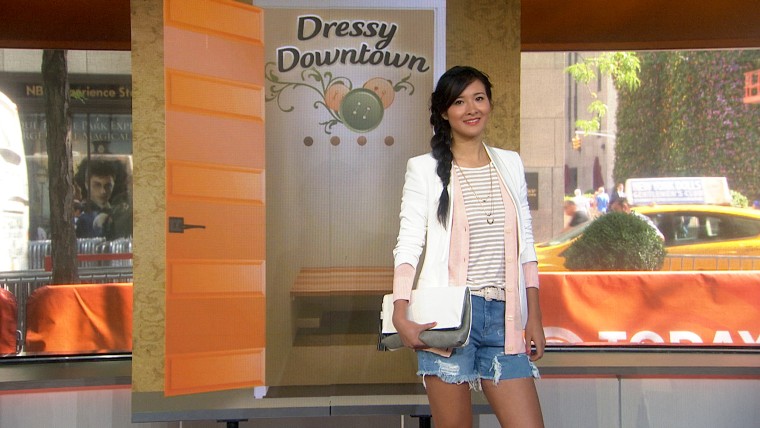 Classic blazer, Zara, $59.99
Top and cardigan, Old Navy, $14.94 and $26.94
Shorts, Nordstrom, $8