TODAY's Tamron Hall created a stir last month when she wore her hair natural for the first time on television. That meant styling her hair without heat and relaxer — and letting her curls loose.
"I was too tired to do my hair that morning, and people don't realize what you have to go through to straighten your hair," she recalled Tuesday.
The positive response she got from viewers surprised Tamron.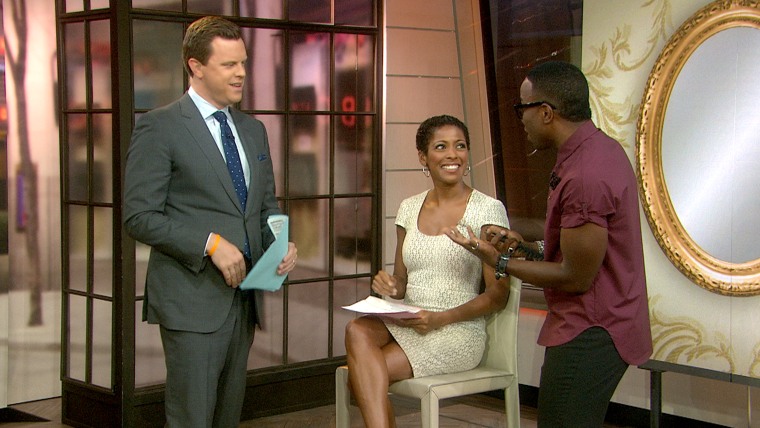 "I was also really moved by the number of moms who wrote and said, 'My child is multiracial, and she has curly hair, what do I do?' Or girls who say, 'I'm Jewish. I've got curly hair. I don't want the frizz, but I want to have the natural look, too.' So that was interesting."
The debate over whether to "go natural" can be a sensitive topic.
"For women of color, especially, this has been a battle," Tamron said. "Many people believe you don't look professional if it's curly. I actually had some people say that." 
"Times have definitely changed. I do think women are starting to embrace their curls a little more," said celebrity hairstylist Johnny Wright, whose clients include first lady Michelle Obama.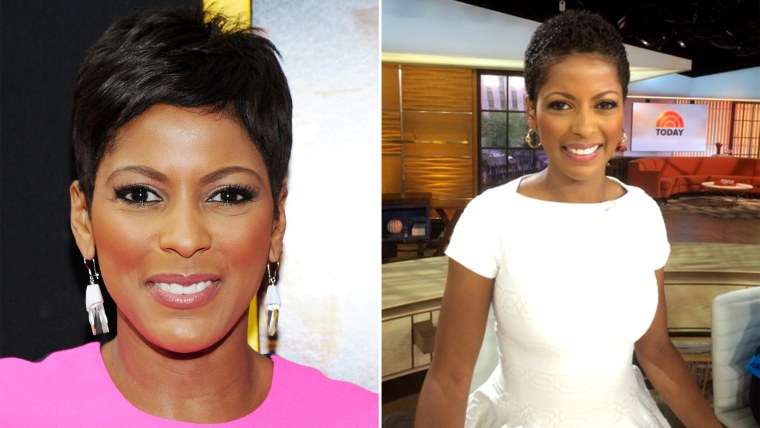 "That's what's so great about natural hair, you can wear it curly, you can wear it straight, you can have a big frizz ball. Whatever you want. You can still be fun with natural hair," said the man responsible for the first lady's headline-grabbing bangs in 2013.
Wright, who also is Tamron's stylist, demonstrated some hair tips on the TODAY anchor after co-host Willie Geist (whose own wavy hair earned the moniker "lasagna" from Tamron) helped wash her head in preparation.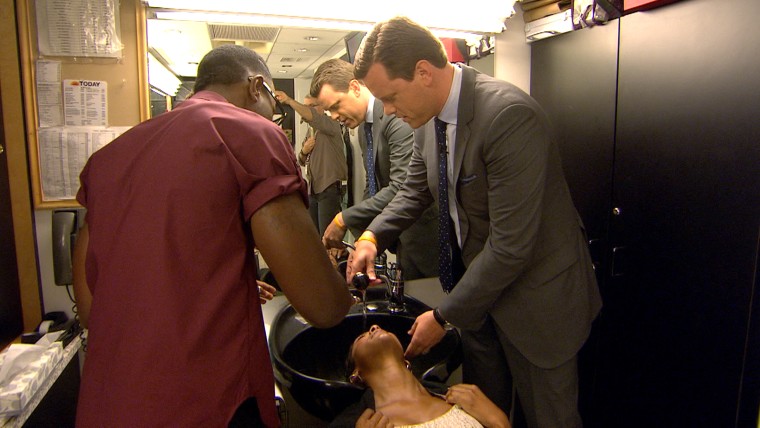 Here are some tips Wright provided for rocking natural hair, of any texture:
Steam care: Locks in moisture for typically dry, curly hair.

Use a T-shirt instead of a towel to dry hair because it reduces frizz.

Opt for sulfate-free shampoos that are formulated for natural hair — they're super gentle, as they lock in moisture and preserve your hair's natural oils. 
Use the right products, including: aloe vera (strengthens the hair, prevents breakage), bamboo milk (locks in moisture, adds natural shine), honey (softens hair, stimulates growth) and guarana root (prevents hair loss and breakage). 
Follow TODAY.com writer Eun Kyung Kim on Google+ or on Twitter.