A crisp button-down is certainly a wardrobe staple, but let's face it: It wouldn't hurt to make it a bit more dynamic and interesting!
You've probably tucked it into a pencil skirt and styled it in a front knot with denim, but we're excited to share new ways to button, tie and style your simple-seeming shirt to turn it into something unique, trendy and oozing with street cred.
We all have a simple button-down hidden somewhere in our closets. By simply changing the placement and using a few styling tricks, that same old will look like an entirely different item — a skirt!
Step 1: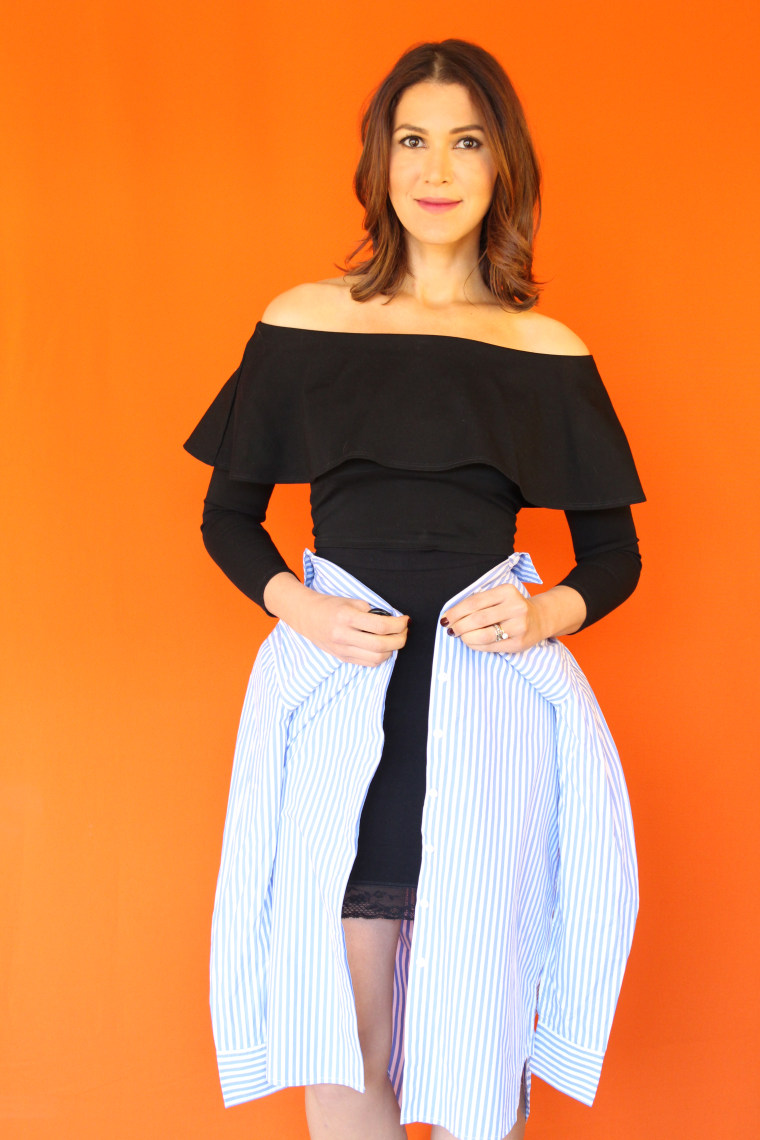 Place the collar of the shirt around the smallest part of your waist and button at the first place the two sides meet. continue buttoning down until you reach a length with which you feel comfortable (feel free to leave a few buttons open at the bottom to create a small slit!).
Step 2: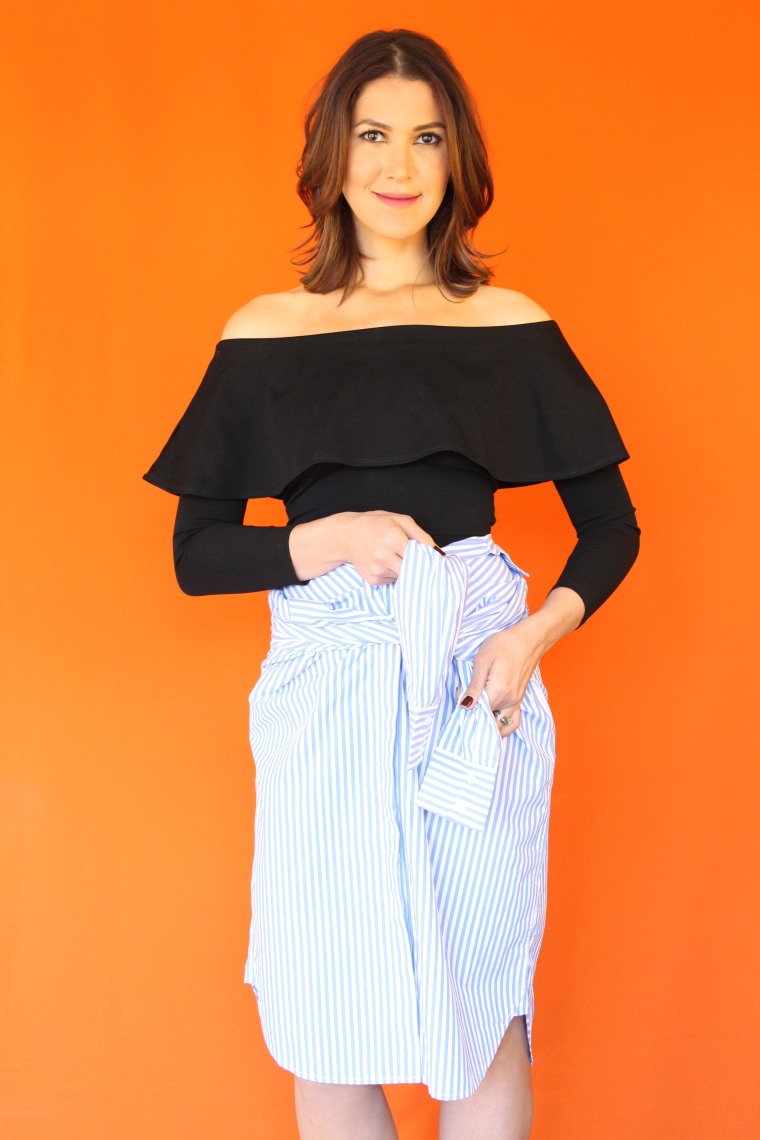 Loop sleeves together as if you're tying your shoes, but wait before you tie the second loop that would create a knot!
Step 3: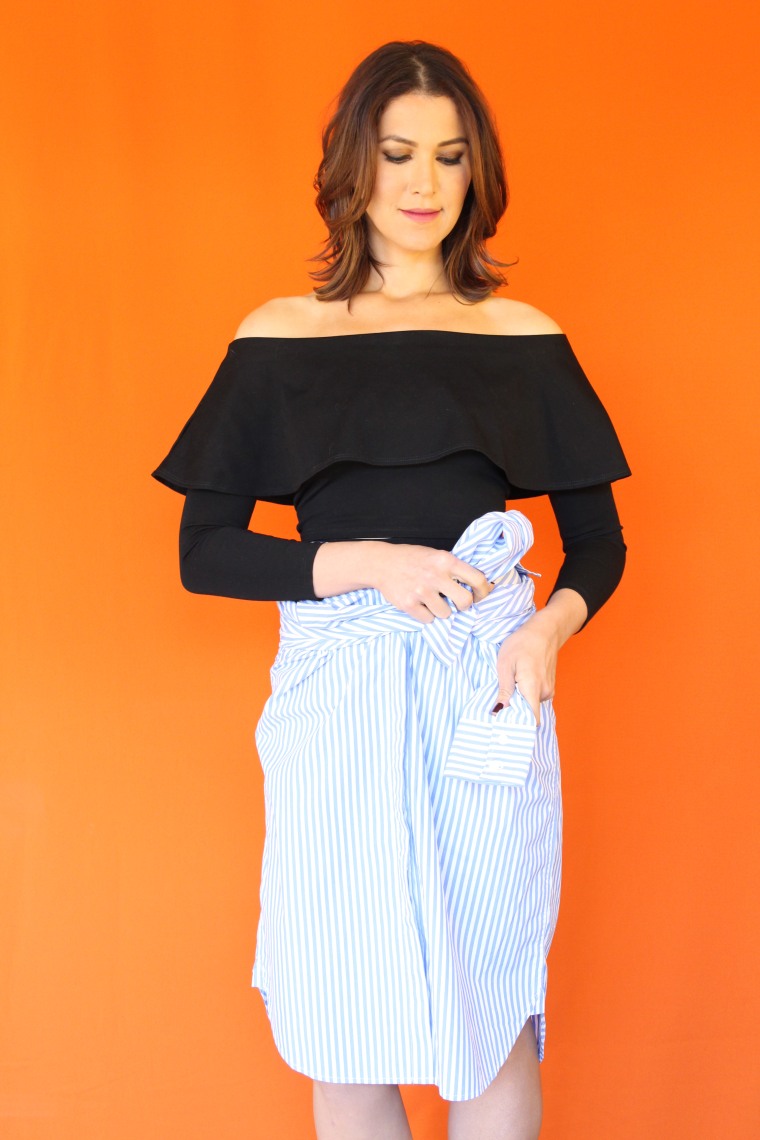 Flip one sleeve into a loop and feed the other sleeve straight through the knot. This will create a half bow.
Step 4: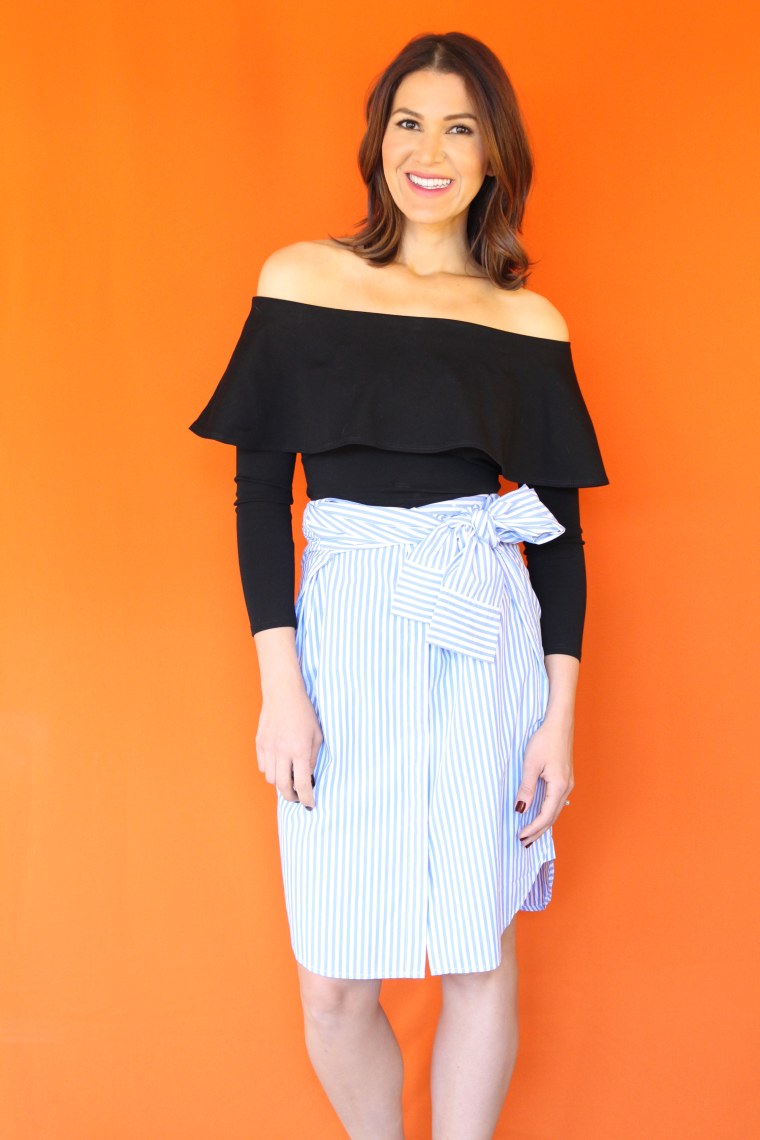 Roll the shirt into itself along the waist, taking care to ensure the collar tucks out of view along the waistband. And voila! This trendy look is perfect for a summer fiesta — without buying a brand new skirt. Get ready for the compliments!
Credit: Boden The Boy Fit Shirt, $88.50, model's own top.