Most women fall into one of two categories: Those who have their tailor on speed dial, and those who've never ventured into the world of clothing alterations.
If you fall in the latter group, you might think alterations are just for the rich and famous or that they're not practical for your wardrobe/lifestyle/budget. Then again, you might be wrong.
The truth is, there are many misconceptions about tailoring and many women are intimidated by the whole process. That's why TODAY Style consulted the experts to help debunk some of the most common myths about clothing alterations, and break down some of the hidden secrets about tailoring that only the pros know.
You can thank us later!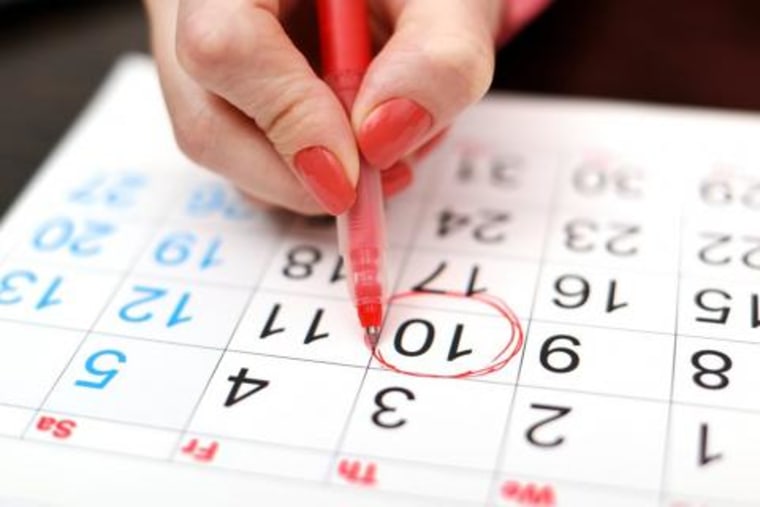 1. Don't expect results overnight
Getting a last-minute appointment at a popular hair salon can sometimes take an act of God, and some of the hottest tailors book up just as quickly. The good news? If a tailor is really busy, it's a pretty good sign that they know their stuff and have a loyal clientele. But whether you're going to the most-sought-after tailor in town or a newbie you read about online, don't expect a miracle overnight.
"Turnaround time really depends on the item. If it's something simple, a one-week turnaround is possible; two weeks is more typical. For something more complex, we require more time," said Ludmila Tomashevskay, owner of Ludmila Couture, whose clients have included Jennifer Lopez, Eva Longoria and Christina Aguilera.
Rush service may be available in emergencies, but in general, if you need an item for a certain event you should always bring it in with time to spare and expect that it might take a few weeks to get altered.
"If you know in advance, call ahead. Depending on the season, formalwear may need two weeks or more if additional fittings are necessary," said Robin Chalfin, owner of Toolkit Tailoring Studio.
Basic clothing alterations, like hems, can take anywhere from 3-5 days to a week, depending on how busy your tailor is. "It comes down to what the tailor has on their plate, how many projects they have in front of yours," said Leesa Evans, Hollywood costume designer and private stylist for celebrities like Amy Schumer. "I have tailors I go to for classic alterations (like hems or taking in a waist) that can be done quickly, and others that I bring more couture or elaborate items to because of their experience. For those more complex alterations, I expect a longer wait time."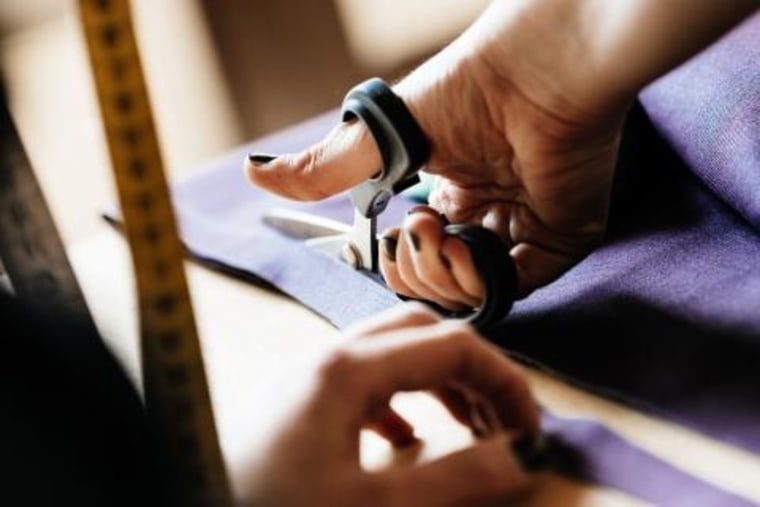 2. All fabrics aren't created equal
Do a chambray top and a silk blouse take the same amount of time and money to alter? Not quite. Certain fabrics are naturally more delicate, and some materials will always take a bit more time (and cash) to alter.
"Silks, for instance, feel great on the body and move well, but they're extremely temperamental when it comes to alterations. Best to have someone that hand stitches versus machine tailoring for silks," celebrity stylist Alison Brooks said.
Chiffon, organza and some jersey fabrics can also be a bit challenging to alter, while cotton and linen are some of the easiest fabrics to tackle.
"Non-stretch woven fabrics are the easiest for tailors because of their stability. Stretch fabrics are typically harder to handle when making adjustments," said Adrienne M. Kronovet, founder and CEO of the stylish workwear line Ameliora. "That being said, good tailors can handle (almost) any fabric. When looking at garments, the fabric composition is essential. High-quality fabrics perform better and last longer than inferior constructions."
At the end of the day, if you have a tricky fabric you want altered, it's all about doing your research and finding the right tailor.
"Some establishments who advertise tailoring services may be well equipped to handle hems and repairs, but may be unable to alter the bodice in an expensive gown. Some tailors are unable to work with leather, others can. Again, do your research," Chalfin said.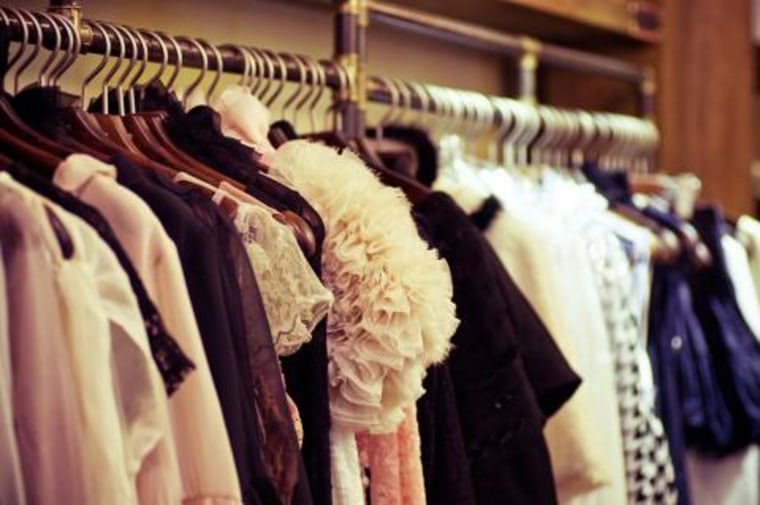 3. Please, buy the right size


Most of us fluctuate in weight — a few pounds here, a few pounds there — so having a few kickass wardrobe staples that fit you whether you're up or down five pounds is always a good idea. Purchasing clothing you know is way too big or too small for you, on the other hand, most definitely isn't.
We've all been there: You find the perfect dress on clearance but it's two or three sizes too large. You swear you'll get it tailored one day, so you jump at the opportunity and stuff it in the back of your closet. Then when it comes time to tailor the garment, you wonder if it might be more trouble than it's worth.
"Please don't buy clothes that are too small or too big, even if they're on sale! It's not recommended or sometimes even possible to alter anything more than one size — either down or up," Tomashevskay said.
Pants, in particular, are usually difficult to take in multiple sizes, since the proportions can change so drastically. On the other hand, a coat or blazer that just needs to be taken in a bit (say, in the shoulders), is much more doable.
"Considering the work that goes into tailoring an item that is multiple sizes too big, it's probably best to buy new clothes," Evans said.
That doesn't mean you should abandon all hope of getting your favorite oversized piece altered, though. According to Tomashevskay, tailors do try to accommodate client requests (within reason) so it's worth getting a second opinion if you have a piece you're really hoping to alter.
To help you avoid this scenario in the first place, seek out quality materials that have a bit of give to them, and will see you through minor weight fluctuations. "With the advances in fabric construction, stretch is widely available and a must when selecting your key pieces. This helps diminish issues with weight fluctuation while providing an extra level of comfort," Kronovet said.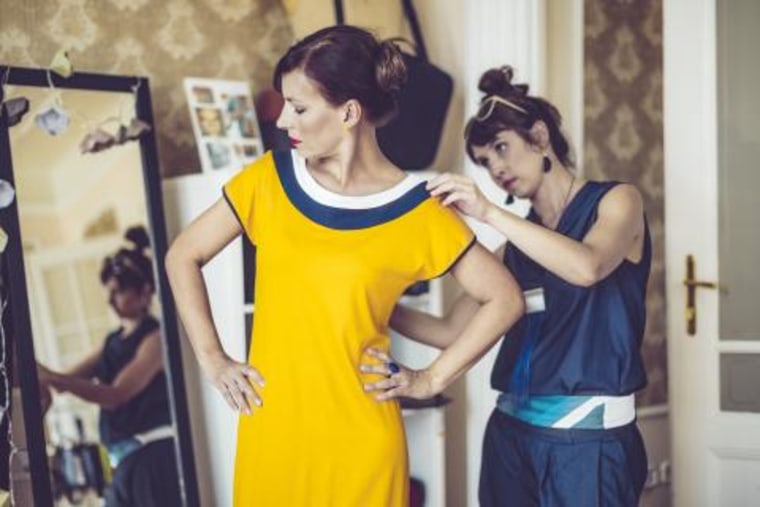 4. No, tailors aren't scamming you
If you've ever secretly wondered whether you were getting scammed at the tailor, you're not alone. Many tailors don't list their prices on their website or in store, so it's not surprising that many women worry that tailoring fees are pretty arbitrary.
How can you make sure you're getting a fair price for your alterations? It's actually pretty simple: Just ask!
"You should always ask before you get fitted. Call ahead to see if they have a price per item or charge hourly," Chalfin said. "Just like a car mechanic may not have a standard cost sheet because all cars are different, tailors need to think the same way."
Most tailors will be able to estimate the cost of basic alterations, but they still might need to see the items in person to get a more accurate estimate. "It is more common for a typical men's tailor to provide a cost sheet since the alterations are usually similar across the board. Prices will vary in different locations and cities," Chalfin said.
At the end of the day, tailors aren't trying to pull the wool over your eyes; they're just trying to offer the most fair price — for themselves, and for you. "Tailoring is an art form; tailors are not out to scam their clients," Brooks said. "Work is done by hand, even if they machine sew it. Tailors usually charge by how many hours or time it took to alter."
Basic clothing alterations — like pants hemming or sleeves hemming — typically have set prices, but some alterations (like dress hemming) can vary in price based on the fabric, cut, layers and other factors, according to Tomashevskay. Certain materials like silk, for instance, might be a bit pricier to alter.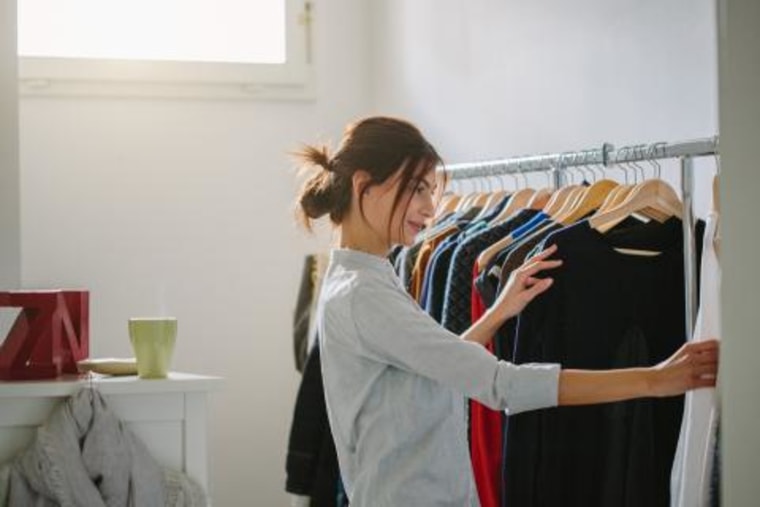 5. Tailoring is worth it ...
If the price of tailoring gives you major sticker shock, you might be questioning whether it's actually worth the investment. But as it turns out, a quality tailoring job can totally change the way you see yourself!
"When your clothes fit properly, you look better and, more importantly, feel better and more confident. Tailors add tremendous value to your wardrobe by keeping your clothes well-fitting and comfortable," Kronovet said.
Think about it: How many items in your closet actually make you feel amazing when you wear them? So many women's closets are filled with less-than-flattering garments that simply don't do their fabulous figures justice, and altering an item can help breathe new life into it.
"Small tweaks in pants, jackets and even blouses make such a difference," Chalfin said. "You should be wearing the clothing; the clothing should not be wearing you. A good fit can make you look and feel 10 pounds thinner."
In some cases, tailoring your clothes can even make them look more expensive than they really are. "A properly fitted garment makes all the difference in the world. If you buy an H&M piece the fit is usually off, and minor alterations will make the dress or skirt look as if it is a couture piece,"Brooks said.
Of course, it's easy to say how awesome tailoring is, but at the end of the day, your lifestyle, wardrobe and career will all play a role in determining whether alterations are right for you.
"If you invest money into wardrobe pieces that are classic and made well, then yes, absolutely alter your wardrobe. If you are putting your best foot forward at work, then yes, alter your wardrobe," Chalfin said. "On the other hand, if you purchase more trendy, less expensive clothing, it may not be worth it. You will be paying more for the alterations than the garment is worth."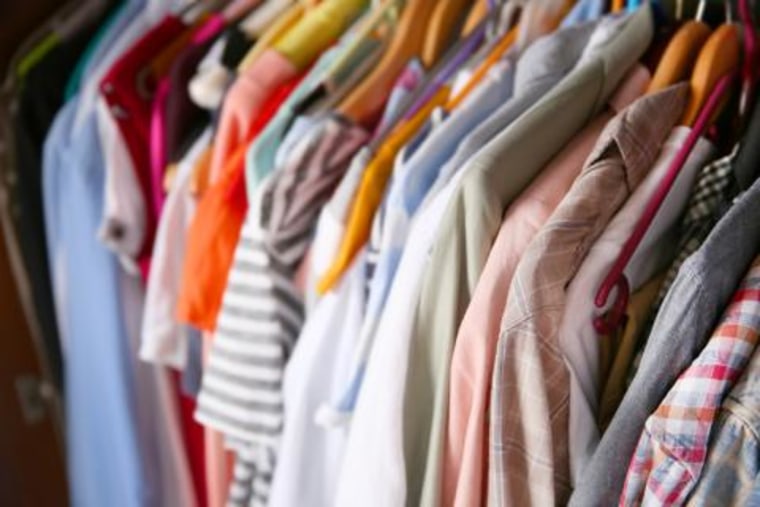 6. ... but don't alter everything you own
Any woman who's ever been bitten by the tailoring bug can tell you how easy it is to rack up a hefty bill in no time. But just because tailoring is pricey doesn't mean it's out of reach! You just have to be selective about the pieces you get altered.
"The best items to tailor are versatile pieces that elevate any outfit. For instance, a well-fitting jacket can transform multiple looks," Kronovet said.
Classic staples — like a fabulous shift dress or the perfect pair of jeans — are always worth altering, because you'll wear them to death and feel fabulous while doing so. Trendy, cheaper items, however, aren't typically worth the price of altering.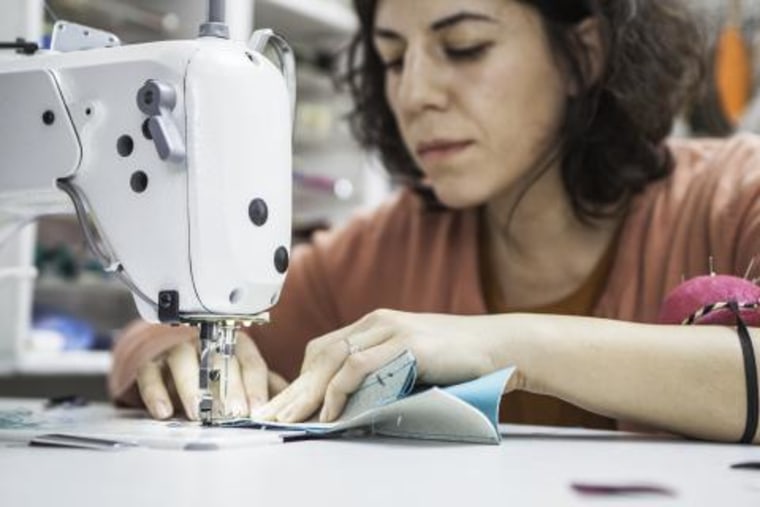 7. Use DIY alteration tricks sparingly
Any woman who knows how to thread a needle might be tempted to go DIY with all her tailoring needs. But should you really attempt to do your own alterations?
"If a button comes off a shirt, we should all have a pre-threaded needle in our bag of tricks and hopefully the skill to sew the button back on. Temporary fixes, like hem tape, are useful if you're really in a squeeze and want to wear something tonight," Evans said. "But eventually, hem tape will cause damage to fabric, so this is only a temporary fix."
There are a few clothing alterations you can more easily attempt yourself, like adding cups to a strapless dress, Chalfin said. Just buy some cups at your local fabric store, and tack them in with a few stitches. And if your bra straps are always showing, you can pick up a pack of small ribbons with snaps that be be safety pinned into the shoulder seams of your garments. Double-stick tape pieces can also be used to temporarily repair a hem, close an unwanted blouse gap or protect against any cleavage mishaps.
The bottom line? Use DIY tricks sparingly, because they're not always the best long-term option. "DIYs are good in a pinch, but, with something semipermanent (like fabric glue, for instance) you risk damaging the garment," Kronovet said.