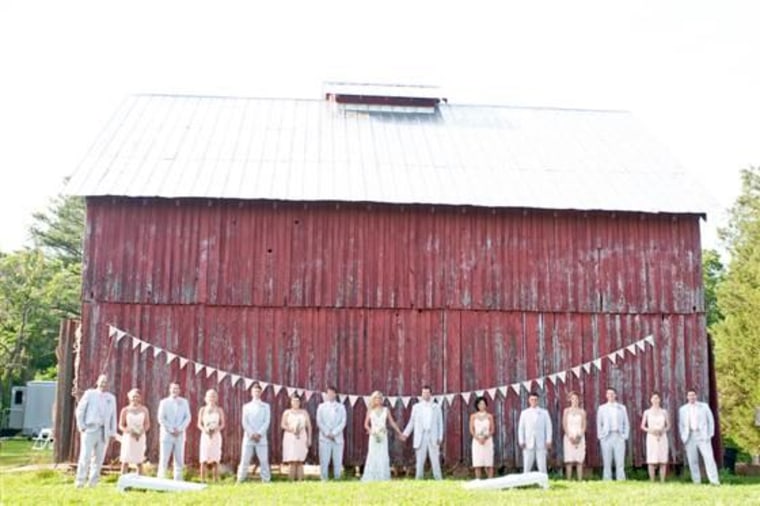 Kelly and Will Myers' romantic relationship began at a train station, and they like to think of their marriage as a lifelong train ride with God as the conductor.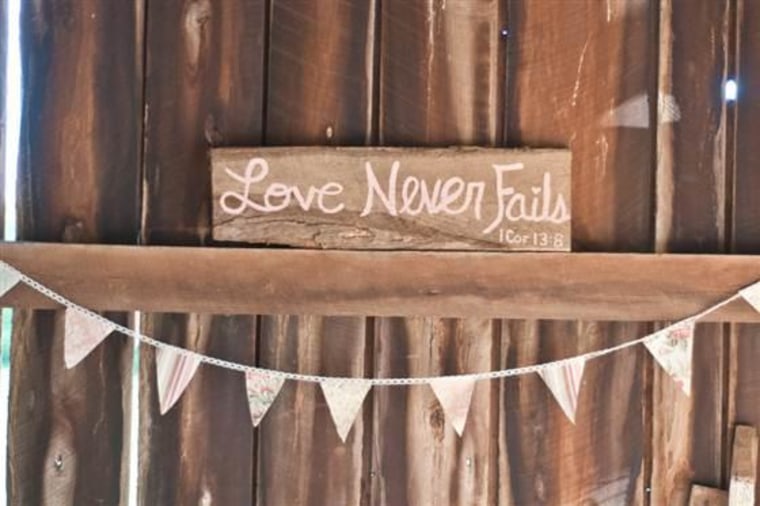 It's a ride full of peaks and valleys, beautiful scenery and tough terrain, lightness and darkness.
The train station in question is located in Hopkinsville, Ky., Will's hometown and the site of their first meeting in 2010. They met on the first day of school — a day when many relationships begin — except this was the first day of school for teachers where Will worked, and Kelly was just starting.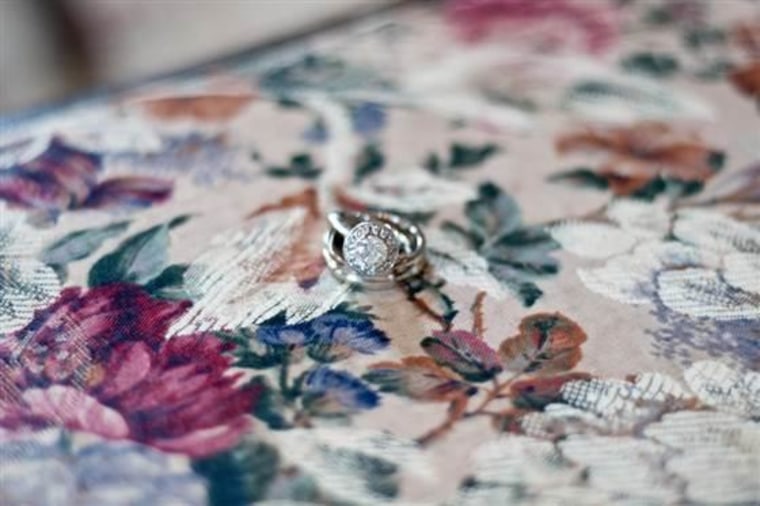 "She was standing in line, waiting to sign in," Will, 35, recalls of the first time he saw Kelly. "I came right behind her in line. I could not get over how beautiful she was. We exchanged cordial hellos; I thought maybe she was an English teacher. But then we went to the same department, the practical living department, and we sat by each other and I got to know her. "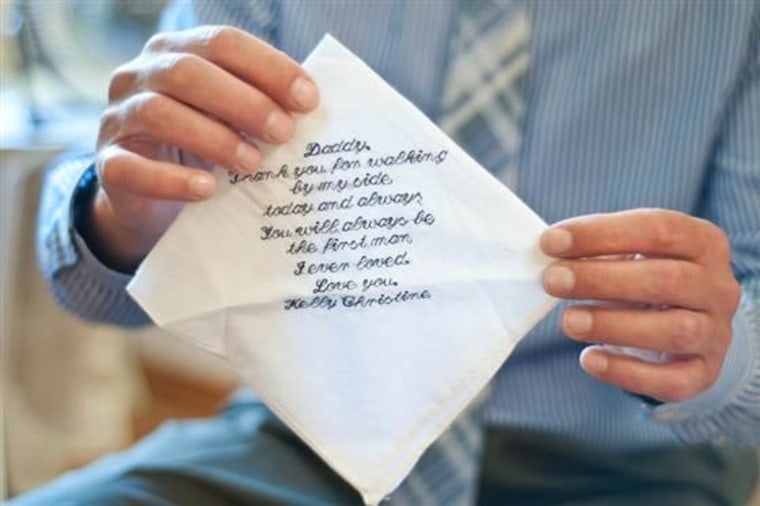 For some months their relationship existed just as a friendship, but all the while Kelly, 27, was taking note of the wonderful traits that made Will a special guy. "I noticed his southern gentleman qualities," she says of her then co-worker. "He was kind, he would open doors, he went out of his way for people. It wasn't just for me, but for any of the other teachers. I saw that he was very giving of his time."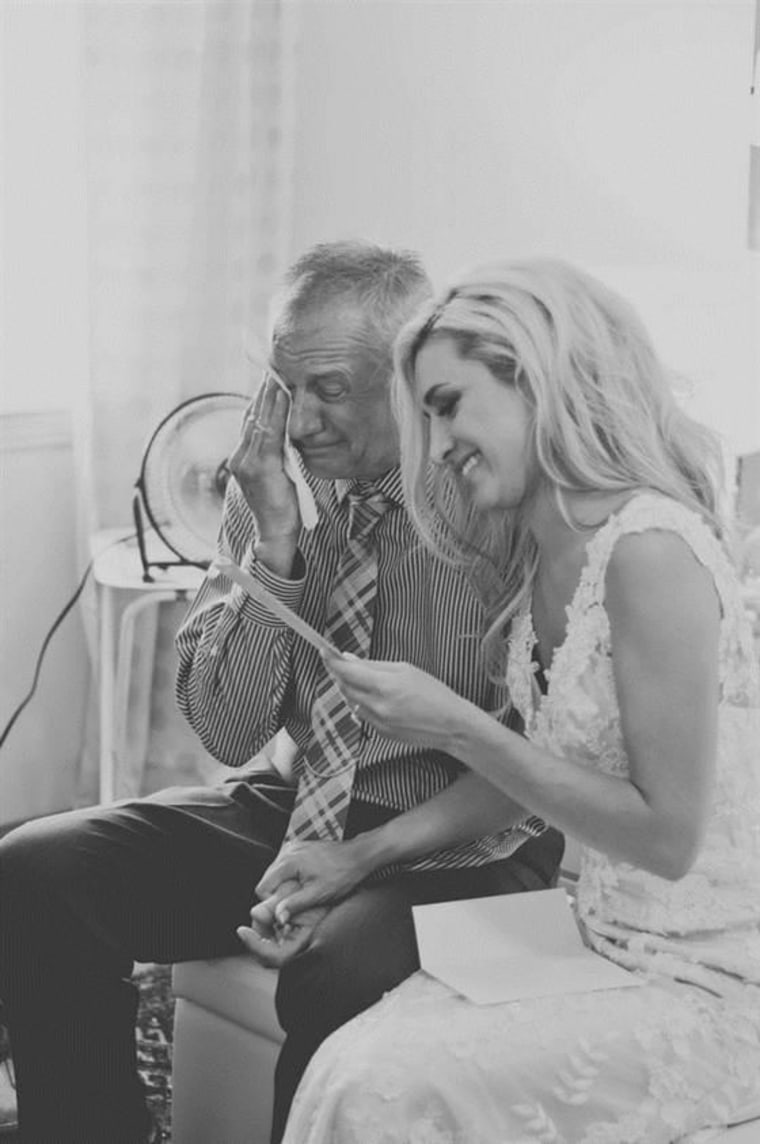 Over the coming months, their friendship would turn to romance, and on Oct. 12, 2012, it went from romance to lifelong commitment.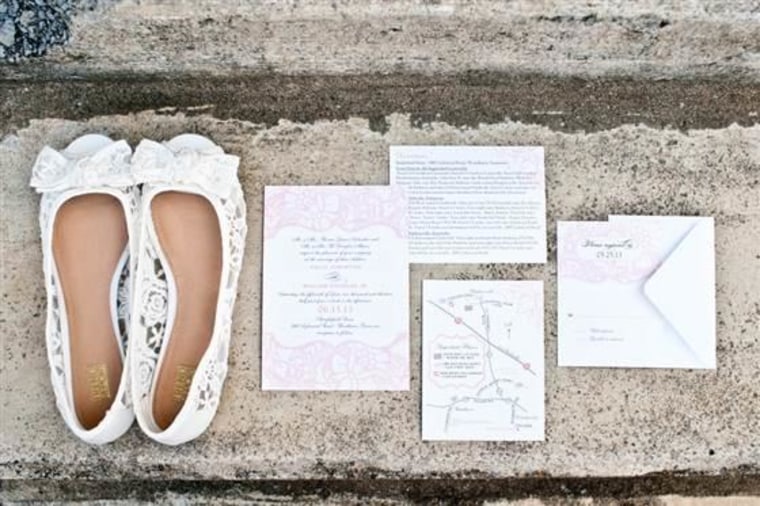 The proposal started off with an email titled "15 Reasons Our Love Will Last Forever," followed by Will taking Kelly on a tour of all the places that had been significant in their relationship: the train station where they first started dating, their favorite restaurant, a silo they liked to climb, a beautiful field where they went after Kelly's baptism in 2011, and finally, a farm from which you could see the back of Kelly's house.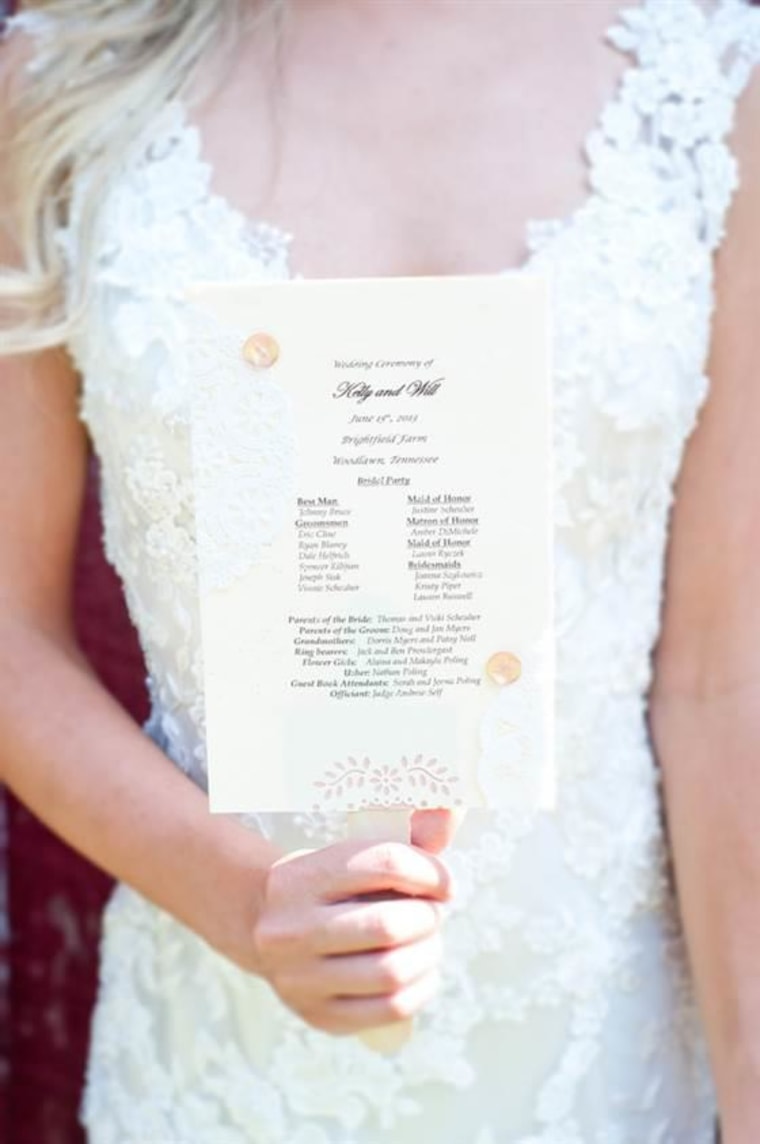 Little did Kelly know that all the while, a photographer had been hiding in the back of Will's truck, documenting the day's events.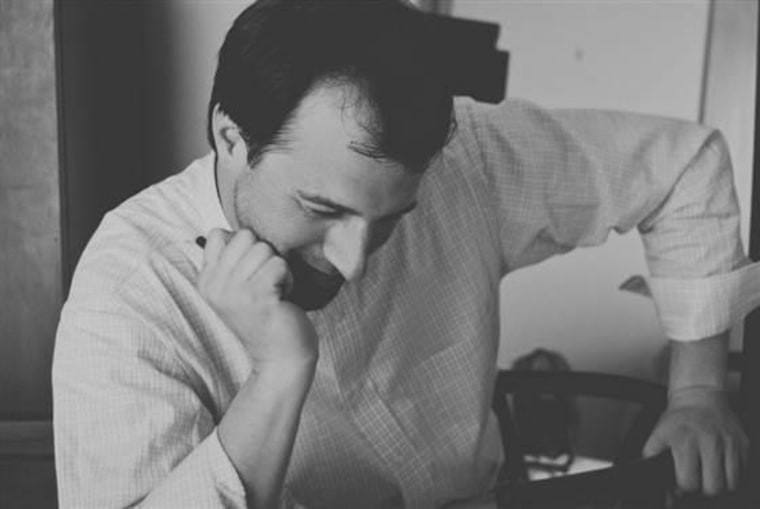 So when Will got down on one knee to propose, the beautiful moment was captured on film so they could remember it forever.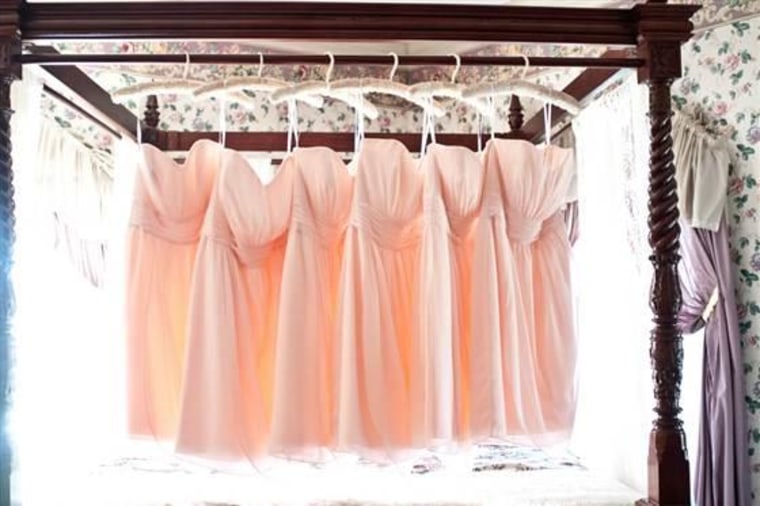 Kelly was completely caught off guard: "I always thought I'd have a feeling of when that would happen and I'd look beautiful and I'd have a dress on, have my hair done, my nails done. But I was wearing black jeans and a flannel shirt!"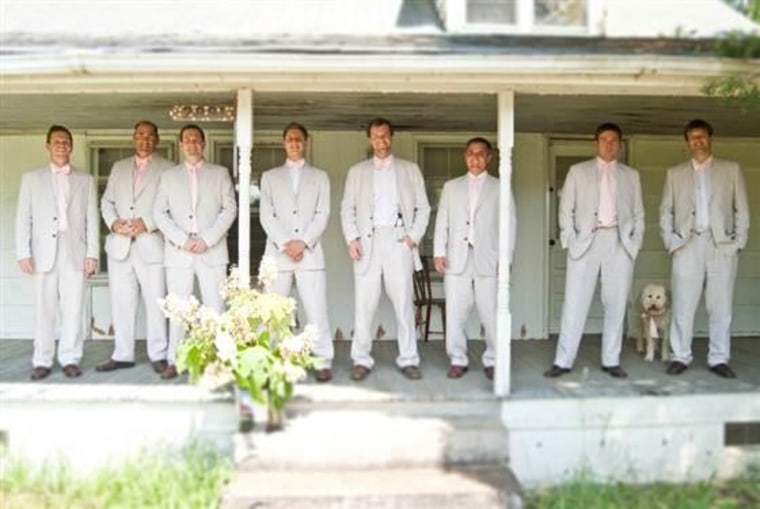 When it came to planning her wedding, Kelly surprised her family — and even herself — by deciding to have the wedding in the Hopkinsville area.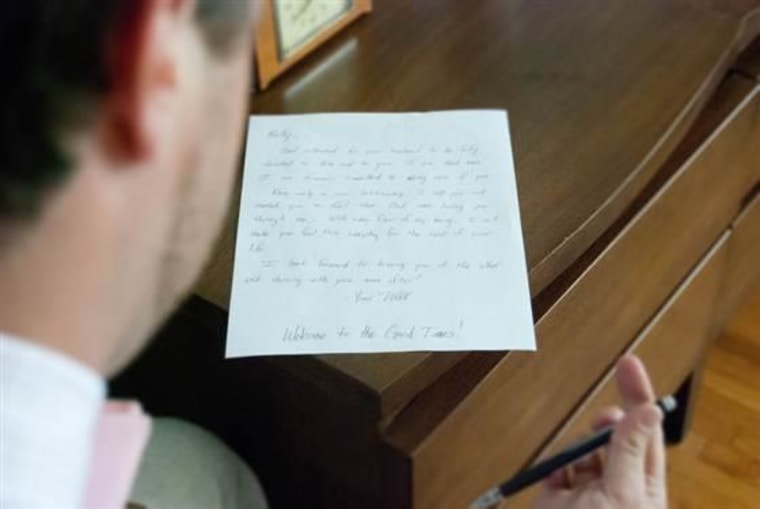 She knew it would be a good excuse to bring all her loved ones down to be with Will's family and friends, and have a wedding with a southern flare.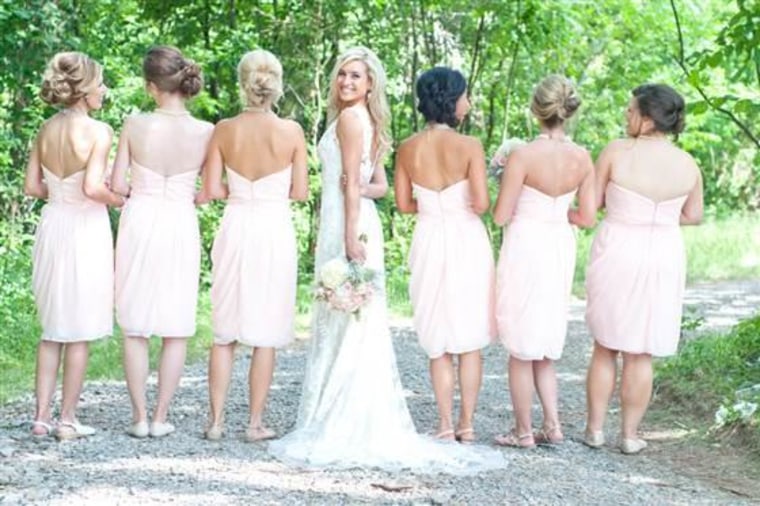 The couple decided to have their "vintage garden barn wedding" at Brightfield Farms in Clarksville, Tenn., about 45 minutes from their town. They knew right away it was the perfect place to start their life together.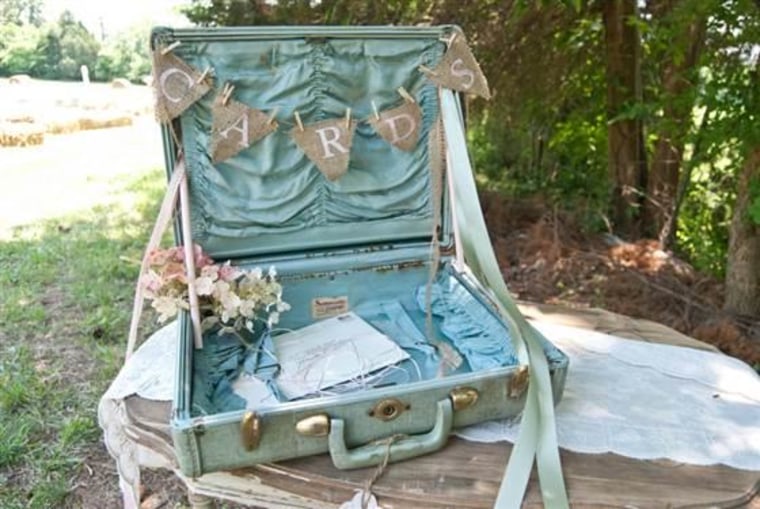 Will and Kelly were married June 15, 2013, on a brilliant clear day after many weeks of rain.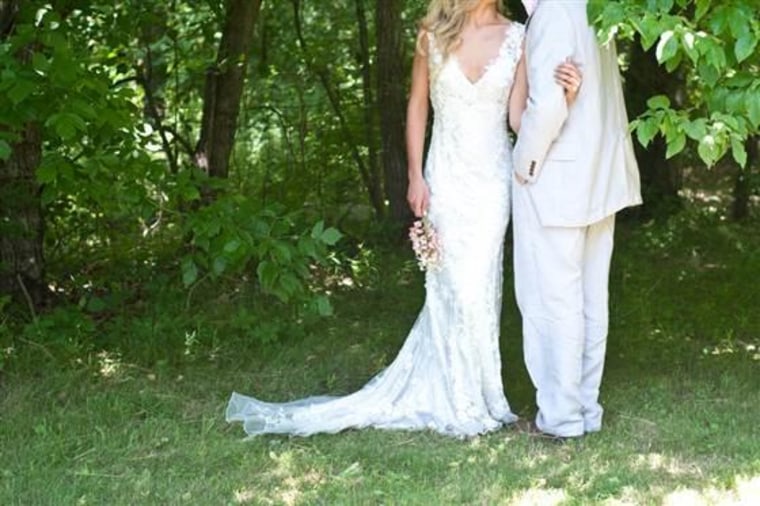 The ceremony was performed by Judge Andrew Self, a friend and mentor to the groom and the originator of the train metaphor.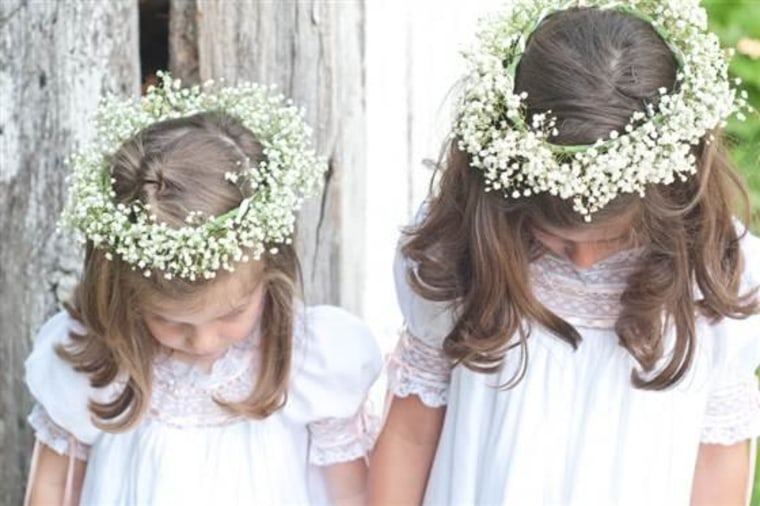 "When I was grabbing his hand for the first time I thought, "I'm actually marrying him, this is actually happening," Kelly said, as she reflected on the ceremony. "I was overwhelmed with joy, emotion, disbelief."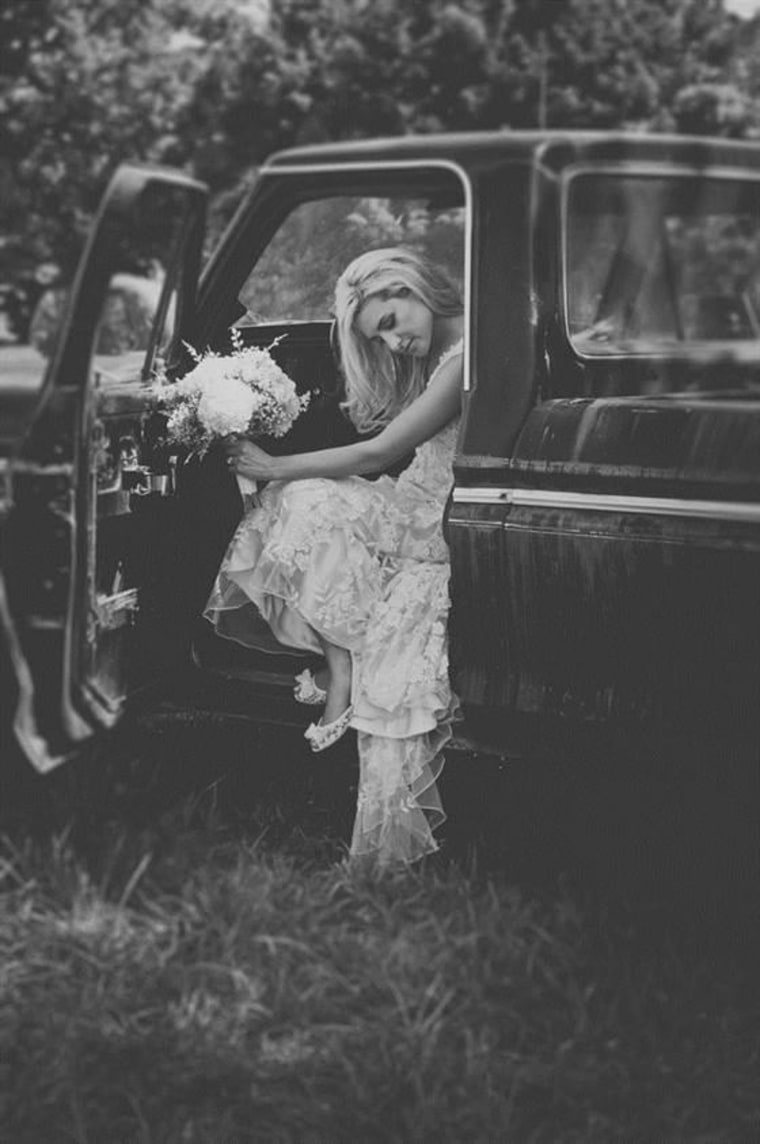 Once they were pronounced husband and wife, they walked out of the ceremony and, as if on cue, Will's Labradoodle Lucy followed right behind them.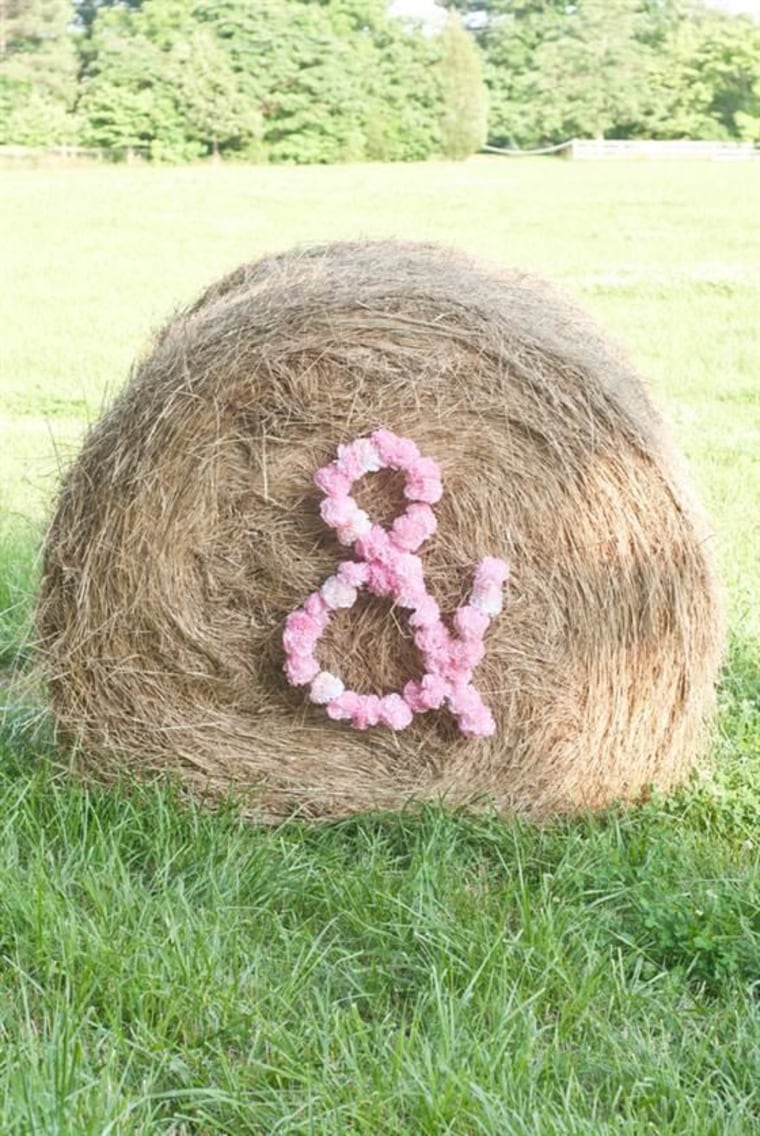 What followed was an outdoor cocktail hour littered with vintage teacups, a collecting passion passed down to the bride from her late grandmother.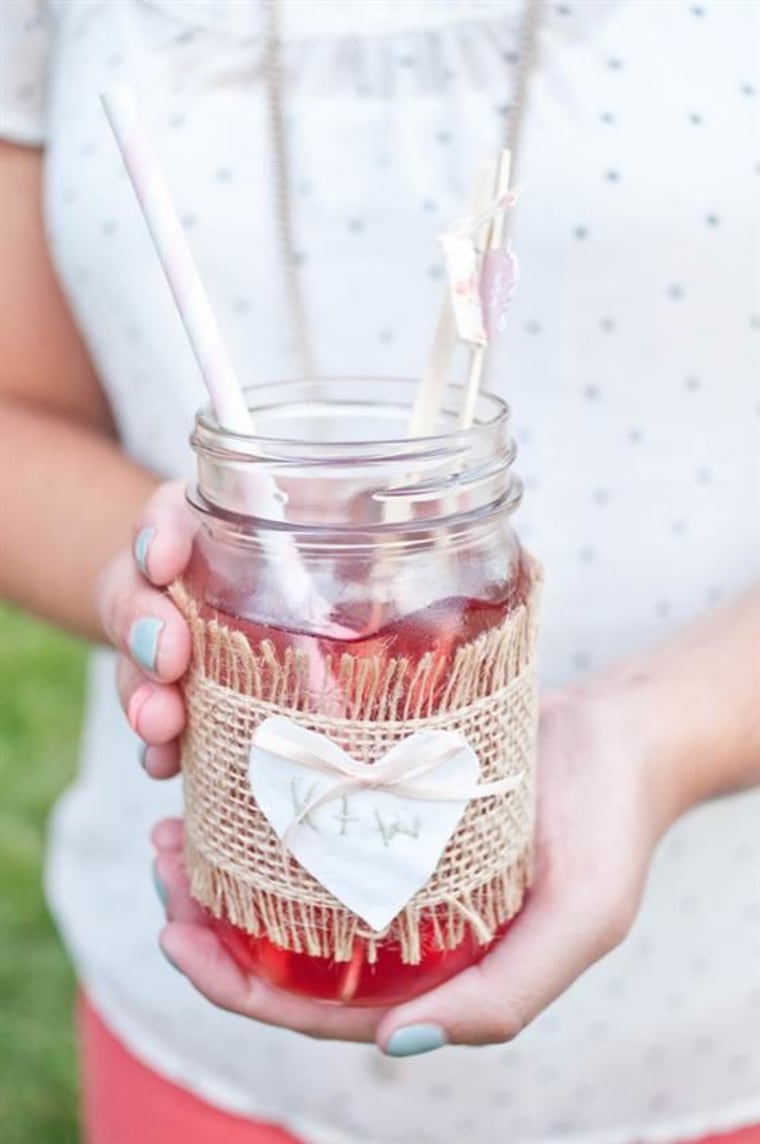 Guests sipped cocktails out of dainty porcelain, while lounging on bales of hay and gathering around Bourbon barrels repurposed as high-top tables.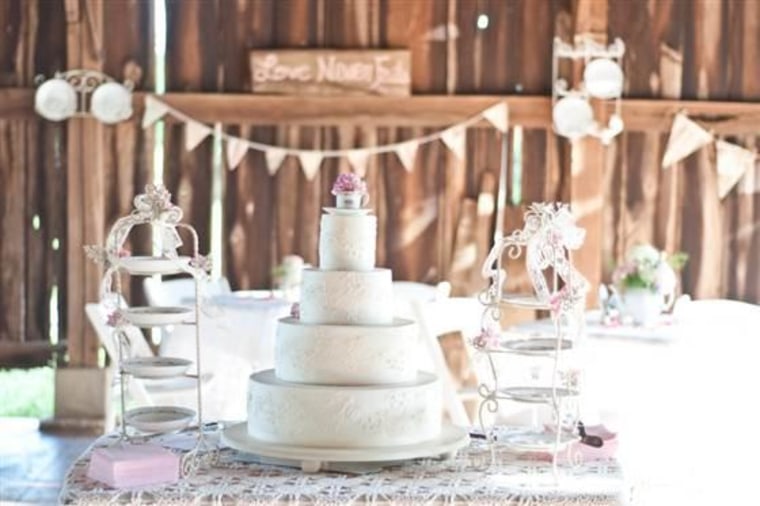 Hand decorated mason jars were all around, with vintage buttons, antique pearls, vintage, paper flowers and the couple's initials.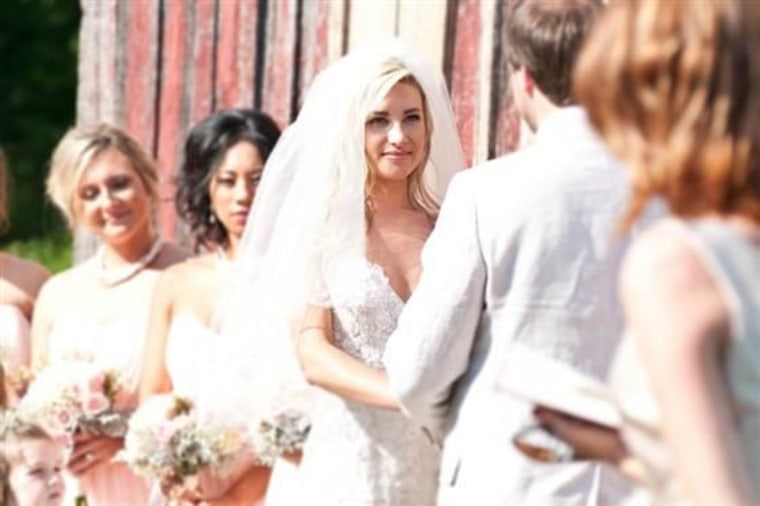 No one was more impressed by what Kelly had dreamed up for the wedding day than her groom.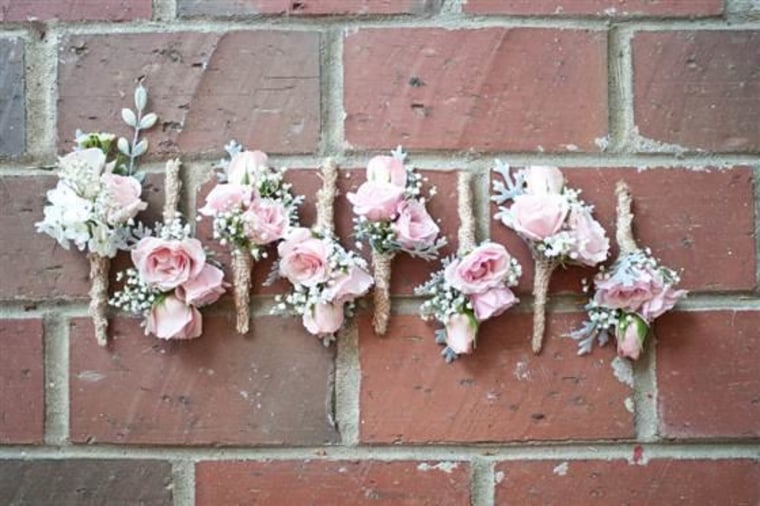 "I'd never envisioned my wedding or what would be in it," he said.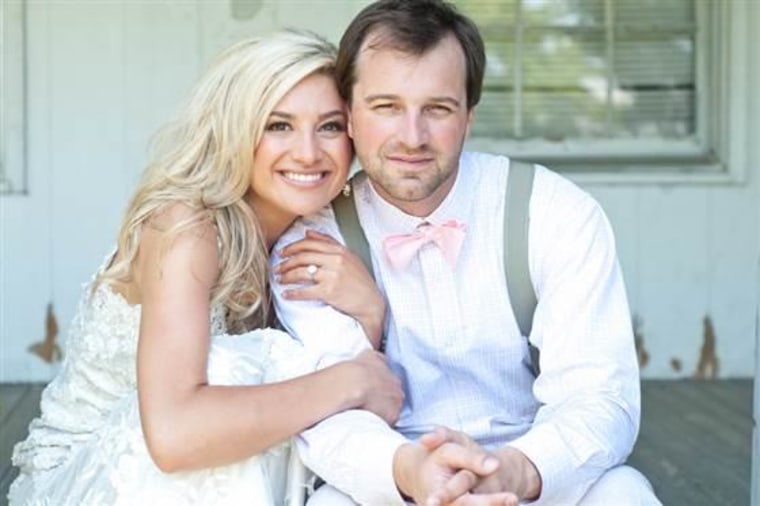 "Kelly just possesses this craftiness, a vision that I cannot comprehend. All of the details ... she pulled it off magically. Her creativity always amazes me."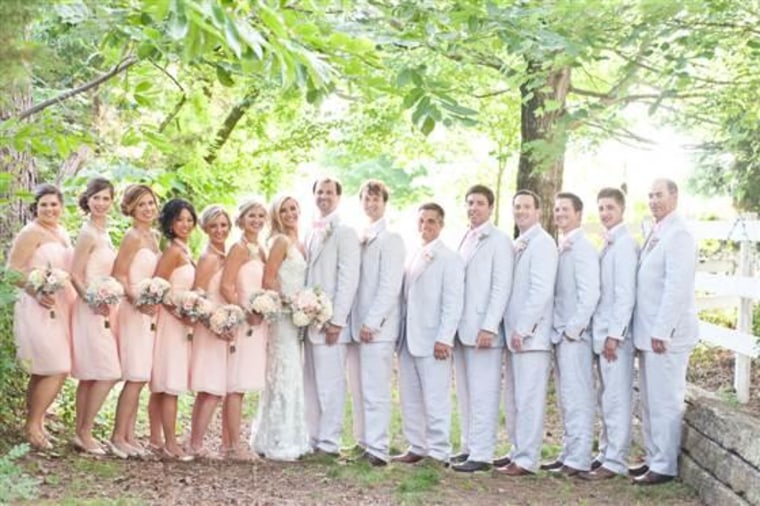 The reception took place in the barn, and guests were treated to music from The Pranksters, a classic rock cover band that Will had followed since college.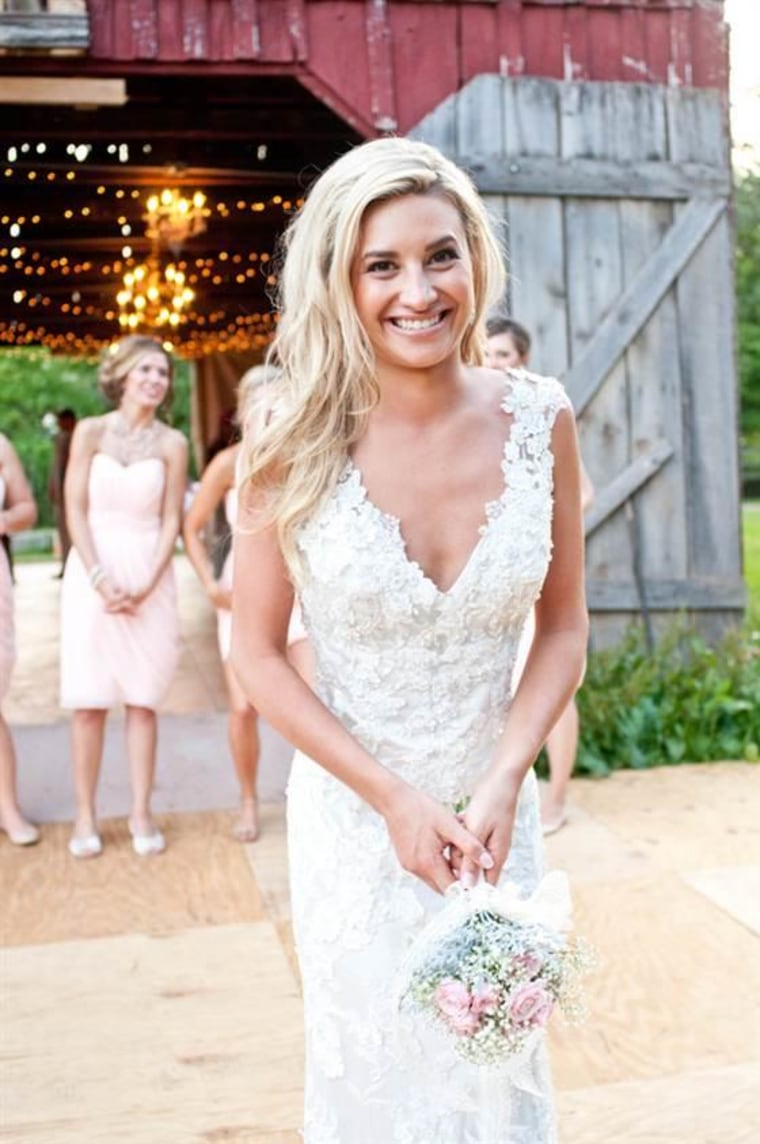 The band even learned a song by The Black Crowes, the couple's favorite band, called "Descending," which they played for their first dance.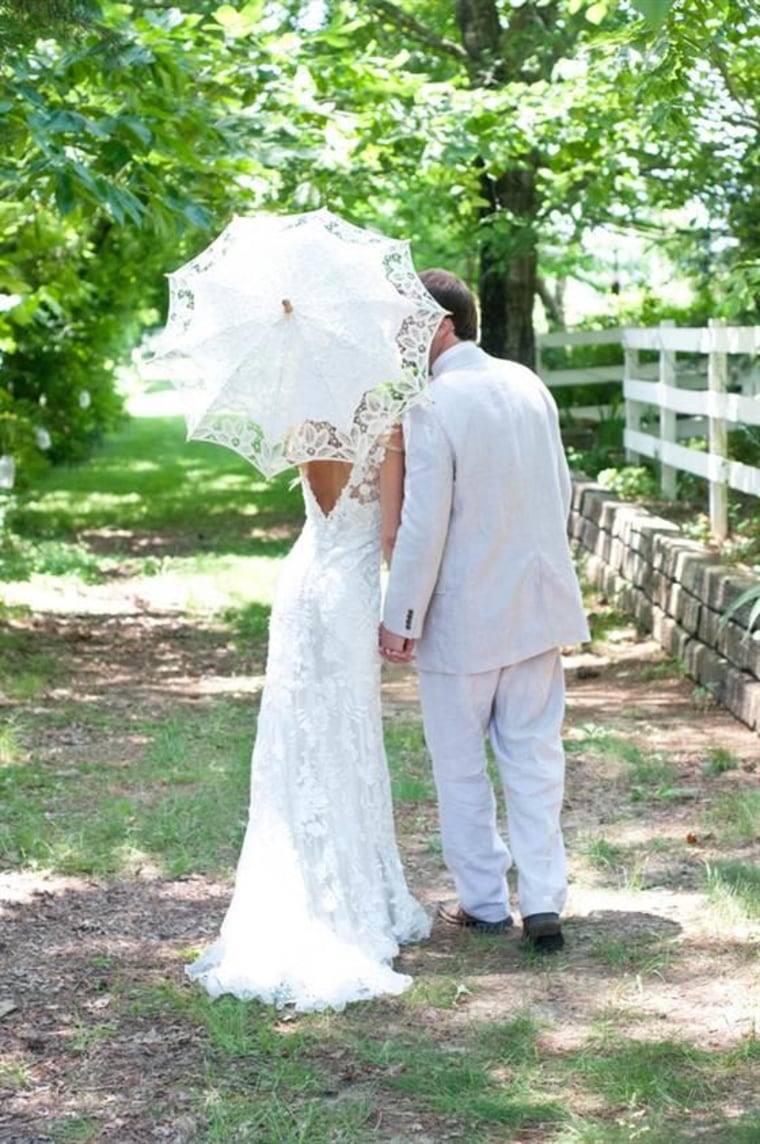 And there wasn't a dry eye in the house when a friend of Kelly's father sang "I Love Her First" by Heartland for the father/daughter dance.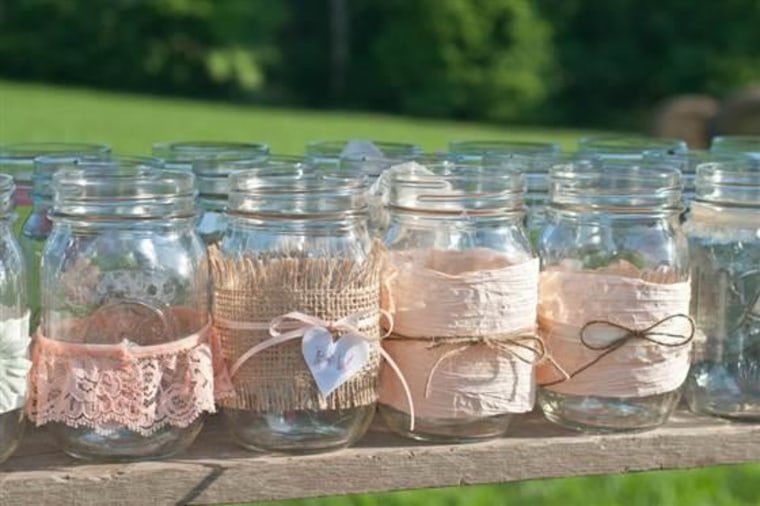 As the sun set, the moon came out and you could hear the crickets.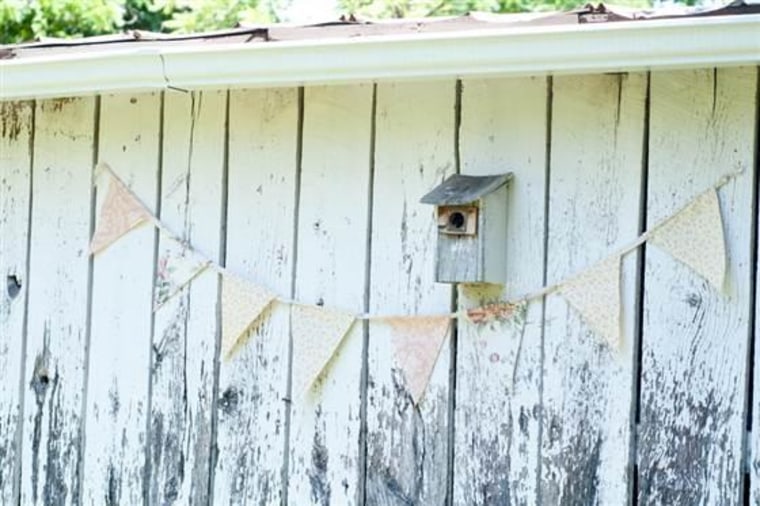 The wedding day drew to a close, and eventually the newlyweds departed for Nashville where they'd spend their wedding night.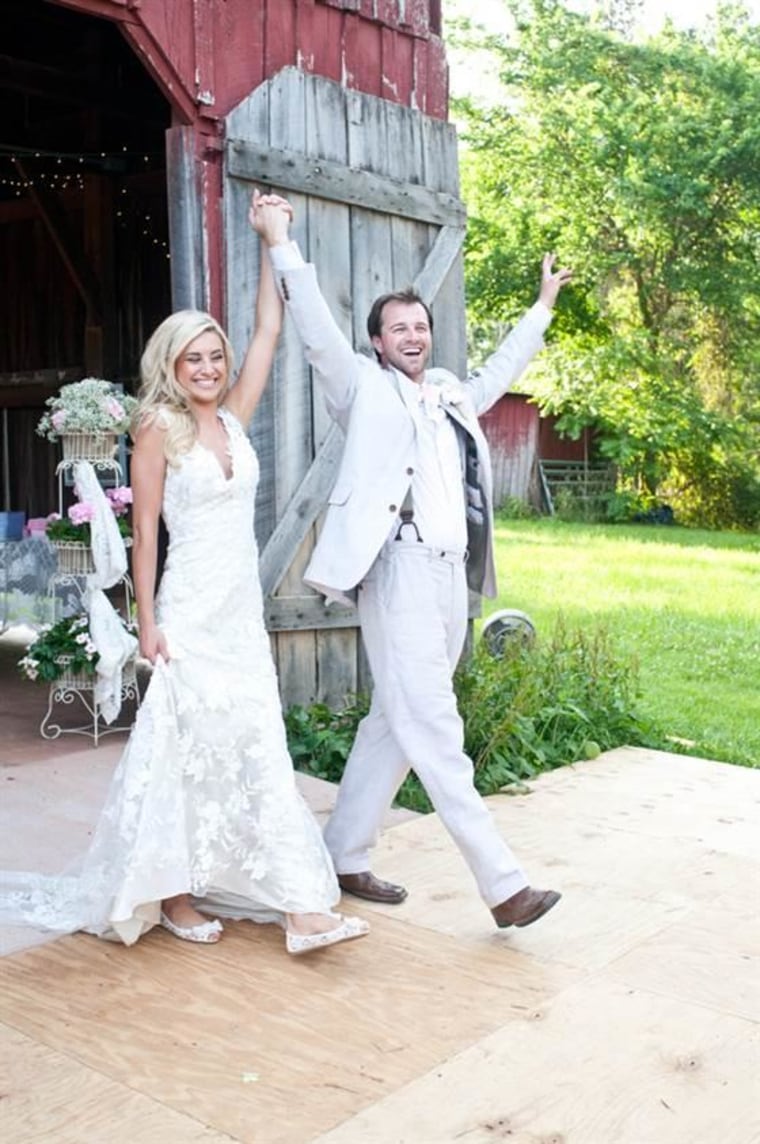 Two days later they jetted off for a honeymoon to St. Lucia.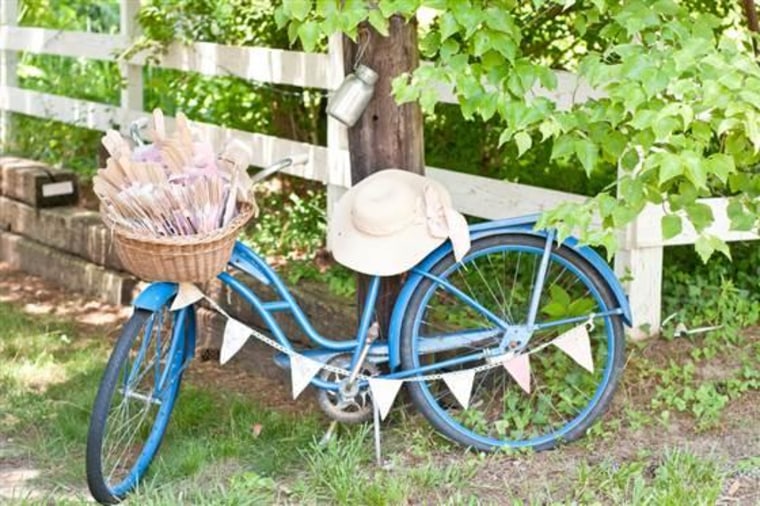 Life, love and school continue on in Kentucky for Will and Kelly, and their beautiful train ride together has only just begun.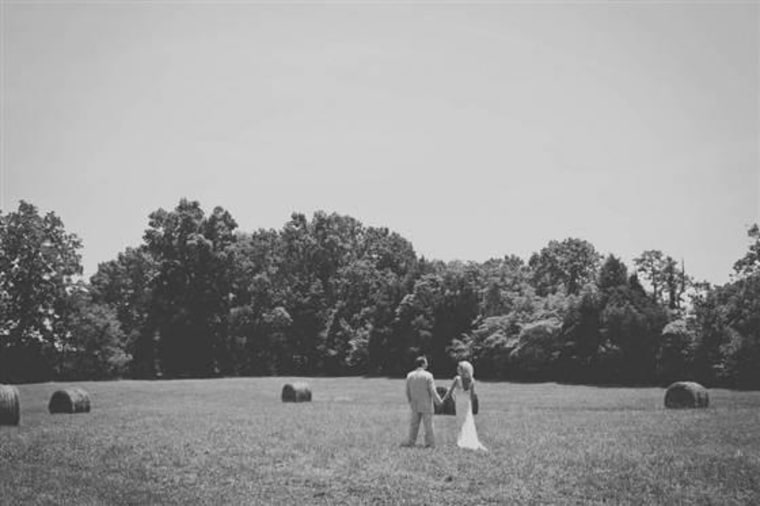 All photos provided by Swanky Fine Art Weddings. Want to submit a real wedding? Send your story and photos here.
See more TODAY real weddings here.
This article was originally published Feb. 16, 2014 at 1:24 p.m. ET.