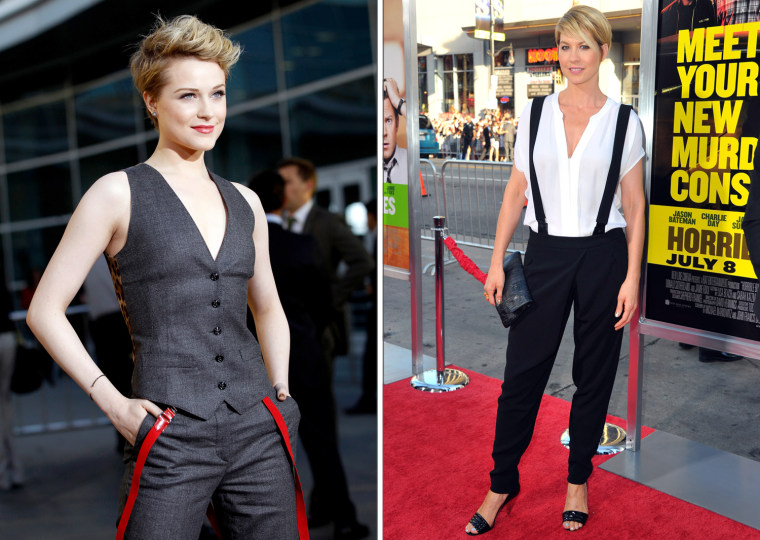 Larry King may have hung up his talk-show suspenders, but the dorky-cool accessory has clipped its way back into style.
The boyish fashion statement has made a comeback in recent months – gracing everything from the Chloe 2011 runway to the J.Crew catalog– and has been spotted on such celebrities as Cameron Diaz, Evan Rachel Wood and Jenna Elfman.  It's the latest addition to the ever-growing geek-chic market (Big nerdy glasses and fanny packs? Still here).
"This is the new thing - suspenders are back," exclaimed TODAY's Hoda Kotb on Tuesday, after watching two interns model the trend on-air. "I think they're cute."
The Urkel throwback was described as everything from "adorable" to "a fashion disaster" on Twitter. But will it catch on? From the looks of its popularity on shopping sites, including the affordable Forever 21 and luxury retailer Net-a-Porter, it seems like we won't be caught with our pants down. 
Lucca Couture Suspender Pant, $29.99, UrbanOutfitters.com 
 Denim skirt with suspenders, $19.80, Forever21.com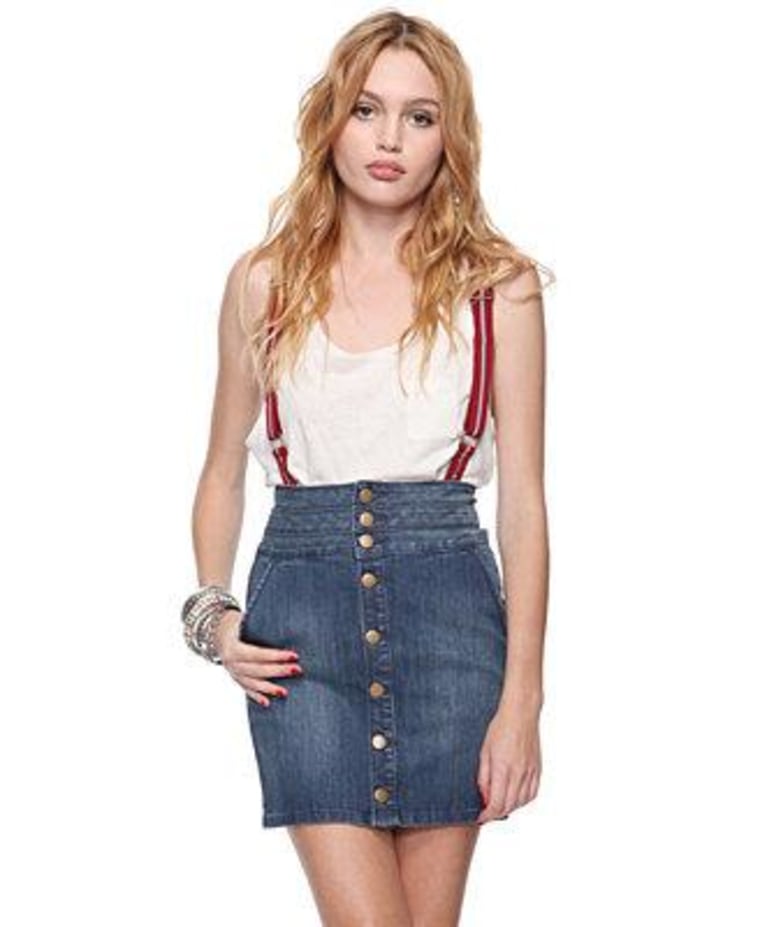 High-waisted suspender skirt, $60, Edressme.com 
Visit msnbc.com for breaking news, world news, and news about the economy