A perfect summer day in the park. The sweet sounds of Frank Sinatra (and Alabama Shakes, too). A delightful pas de deux. And giant bubbles. Lots of them.
What could possibly make a girl happier, except, maybe, her soul mate getting down on one knee to profess his lifelong love and whisk her away as his future bride?
...Wait.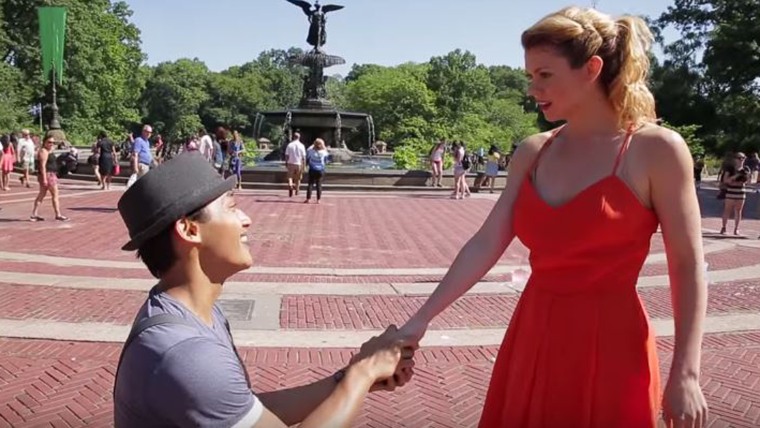 Before she said "yes" to wedded life, Amanda Phillips agreed to a different sort of proposal. Her boyfriend and former classmate, Joshua Dela Cruz, had asked her to help him make a professional dance demo reel. And according to the caption posted beneath the below video on YouTube, this wasn't the first time he'd asked her the very same thing: "Five years ago Amanda and Josh got together to film a dance reel. They never finished it, instead they started dating."
RELATED: Couple makes most epic wedding video ever: 250 guests, 1 take, tons of tunes
With the help of choreographer Donald Jones Jr. and videographer Angelo Soriano, they were finally able to film the reel with a few minor...changes. Check it out, and keep some tissues on hand.
We can only hope they recreate this on their wedding day in full attire.
Congrats, Amanda and Joshua!