Rachel Hunter joined TODAY Thursday to share her thoughts on beauty and life since her days as a supermodel. Now 46, Hunter opened up to Jenna Bush Hager about finding love (she's looking!) and what she'd tell her 16-year-old self.
The first thing I do when I wake up is ...
God, this is terrible. The first thing I do when I wake up ... I look at my phone.
I never leave the house without ...
Telling my dog that I'll be home... I tell him, "Don't worry, baby," and he looks at me, sadly, and I feel guilty. And then I leave home.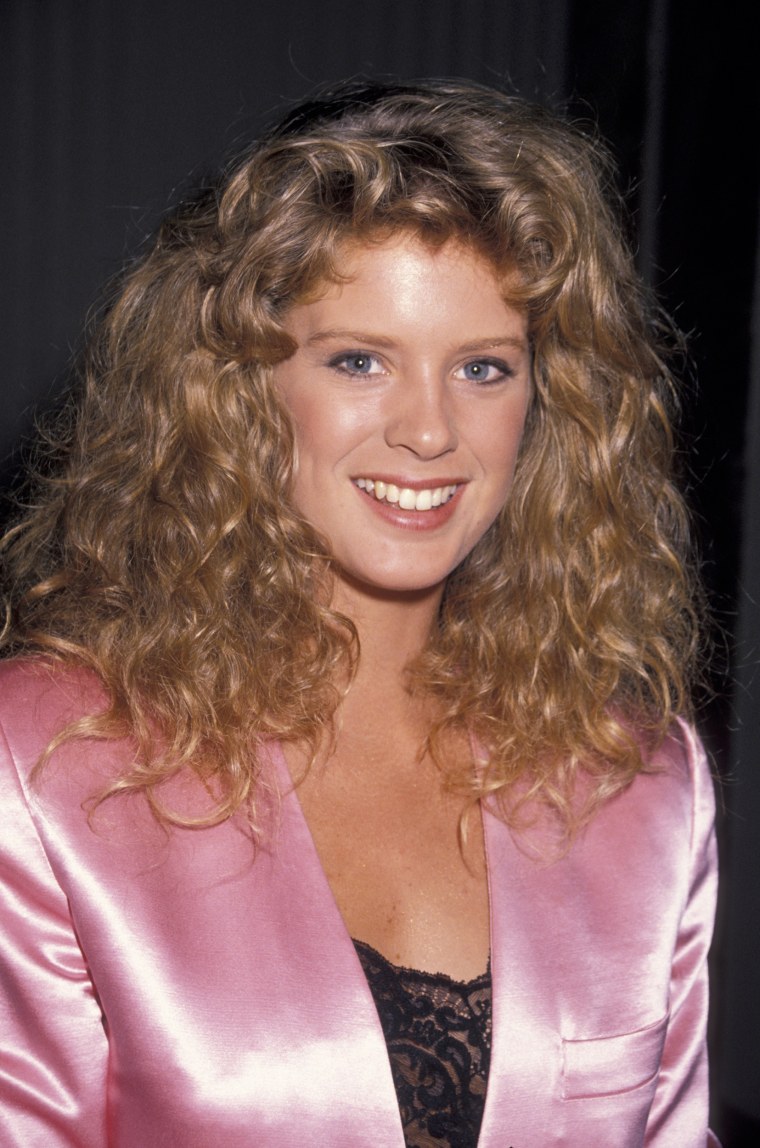 The last thing I do before I go to sleep ...
I've got to really change this. I actually look at my phone ... But a whole lot happens between the morning and the evening. There's a 20-minute meditation that goes on, there's life and communication ... but I check my phone ... because I have children.
RELATED: Lauren Hutton on style, beauty and sex in your 70s
If I could go back and change one thing, it would be ...
Nothing.
I hope that in 20 years, I ...
... have loads of grandchildren! I don't want to have more children. Clearly, I'm not, at my age. But lots of [grand]children. And I'd love a wellness center, and [to] live barefoot. Like, really regress back to "barefoot-on-the-beach 10 year old."
This year, I will finally ...
... get a date?
That's going to happen.
Should we start a dating thing on the Today Show?
RELATED: Rachel Hunter loves turmeric! Have questions? Here's what you need to know.
We could get you a date in about one second.
I just now got really desperate. I'm not on Tinder or any of those things. That's becoming normal, by the way. How crazy is that?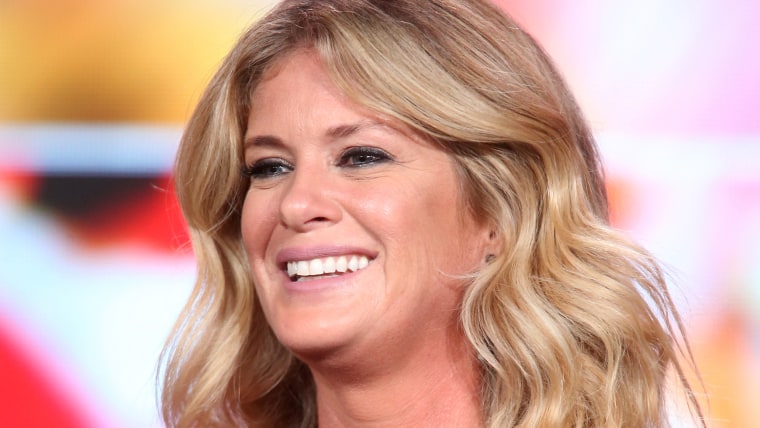 It's OK. Some people do find happiness. OK, to me, happiness is ...
Being with my kids in the kitchen, cooking and being together.
RELATED: Supermodel Veronica Webb on life, love and beauty secrets
To me, beauty is ...
This might be a little bit long. Beauty, to me, is basically that moment when the internal and the external meet and that synchronicity happens. That moment feels really like complete sense of harmony and beauty to me.
If you could say something to that 16-year-old girl in the video, what would you tell her ...
What were you doing wearing that mink coat? I remember I was really calm and I like that about me. I was really calm, and I remember looking at that actually a few years ago, and going, "God, where's that girl gone?" I think I've found her again.
They were once "just" supermodels, now they're designers, business owners, TV judges and moms. Take a look at these gorgeous ladies as they were at the height of their celebrity — and now.
We spoke with Rachel Hunter as part of TODAY's "Supermodels: Where are they now?" series. For more tips, tune in to "Rachel Hunter's Tour of Beauty" on Ovation Sunday nights at 8 p.m. ET / 5 p.m. PT.