TODAY is calling summer 2017 the Summer of Yes. And for TODAY Style Squad member Liliana Vazquez this means saying yes to pompom adornments, tassels and exotic Aztec prints. These trends might sound like they belong on the arts-and-crafts table rather than in your closet, but Vazquez proves otherwise. These stylish details bring a happy, playful charm to your summer look.
TODAY Style is saying yes to this trend!
1. Pompoms
Pompoms aren't just for cheerleaders and crafts. These vibrant, fuzzy adornments transform any simple piece into one with sweet nostalgia. Pompom trimmings added to the cuffs and hem of a dress will make your look original. You can't possibly feel unhappy when pompoms swing from your wrists!
The style works perfectly for those who typically shy away from color. Plain gingham, a black cap, a white beach bag and nude heels all come alive with a pop of fun.
Plus Size Gingham Pompom Dress, $38, Forever 21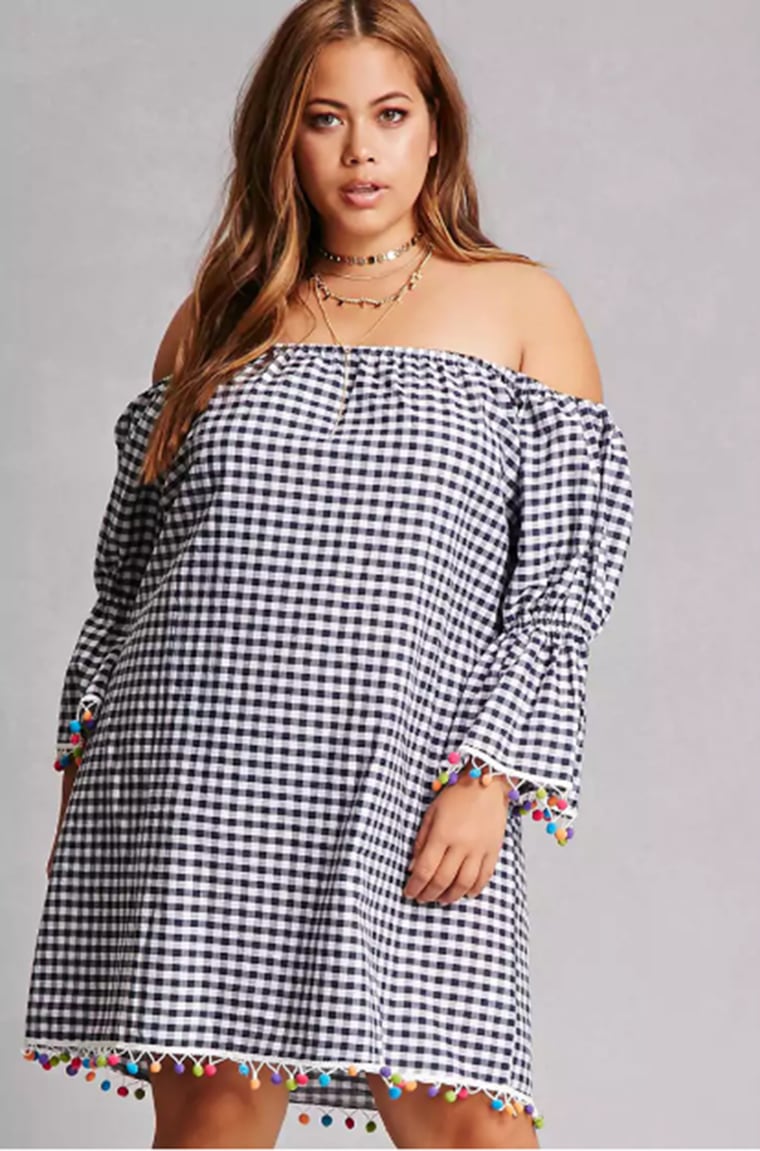 San Diego Hat Co. Hidden Beach Straw Visor, $50, Lulus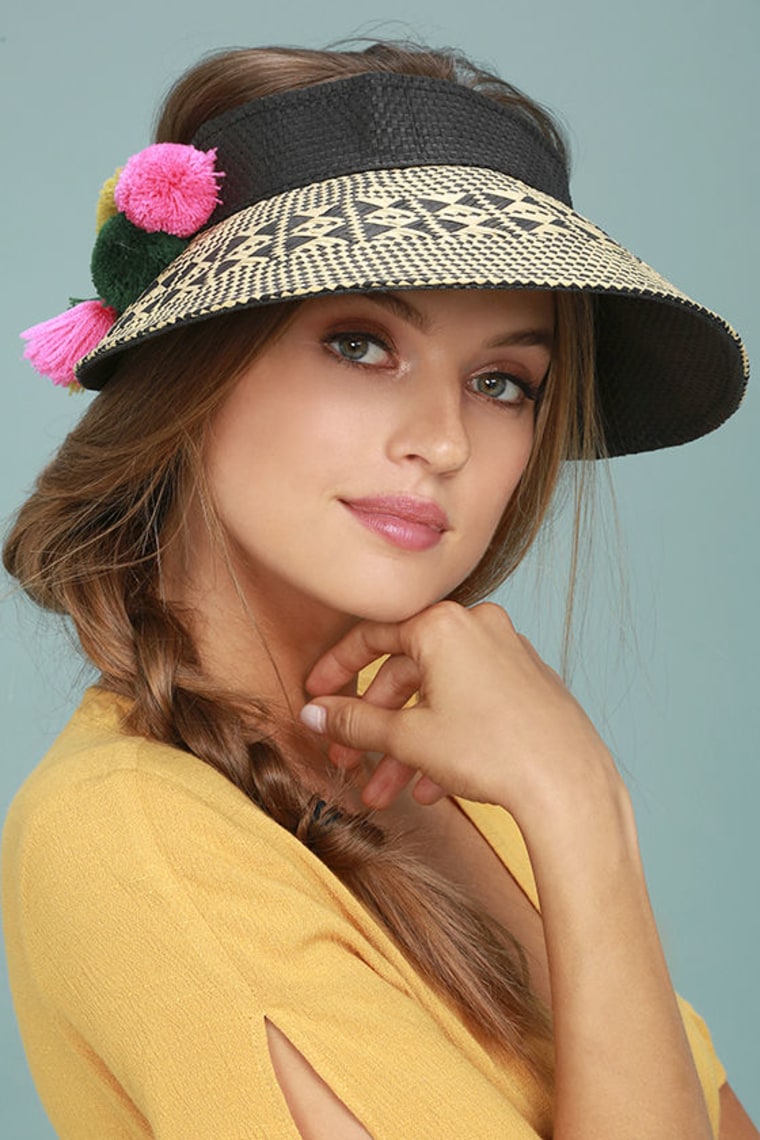 Pompom Reader Woven Straw Clutch, $25.04, GoJane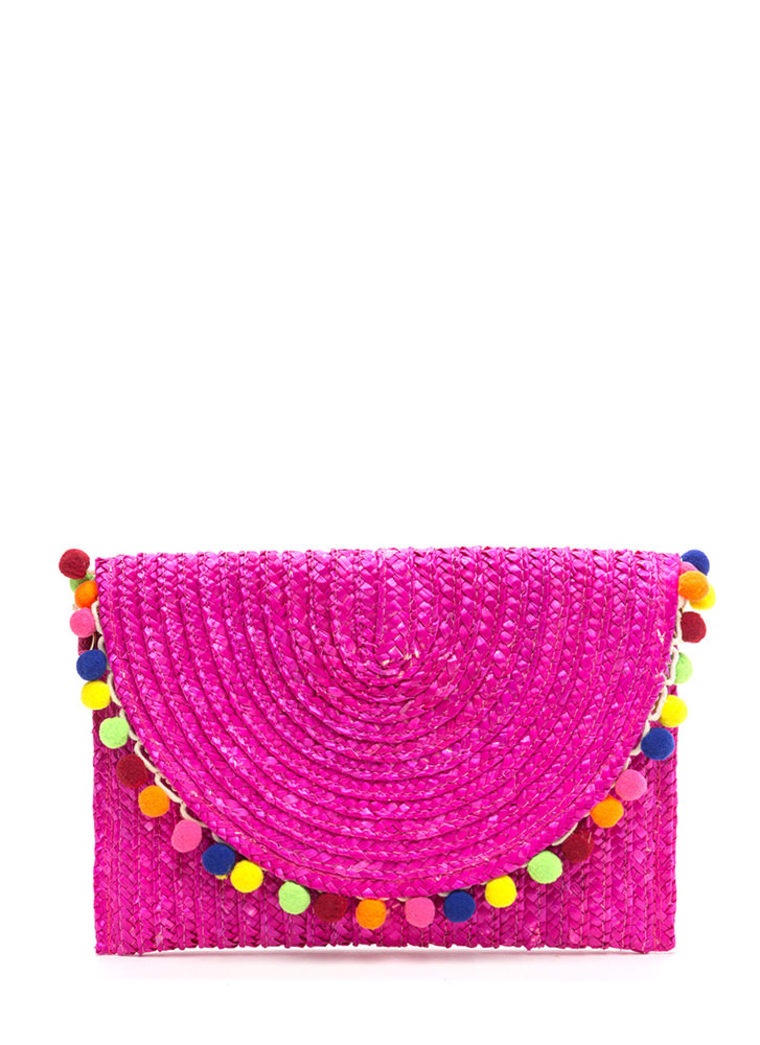 Multi Pom Shopper Bag, $39.48, ASOS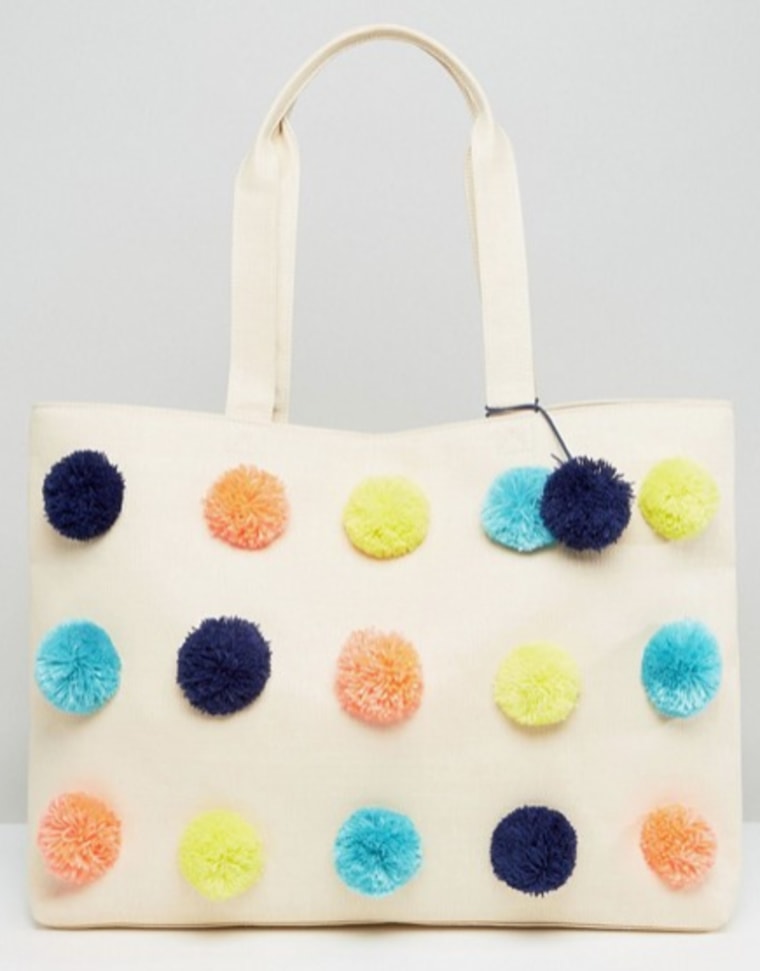 Straw Hat with Rainbow Poms, $49.50, J. Crew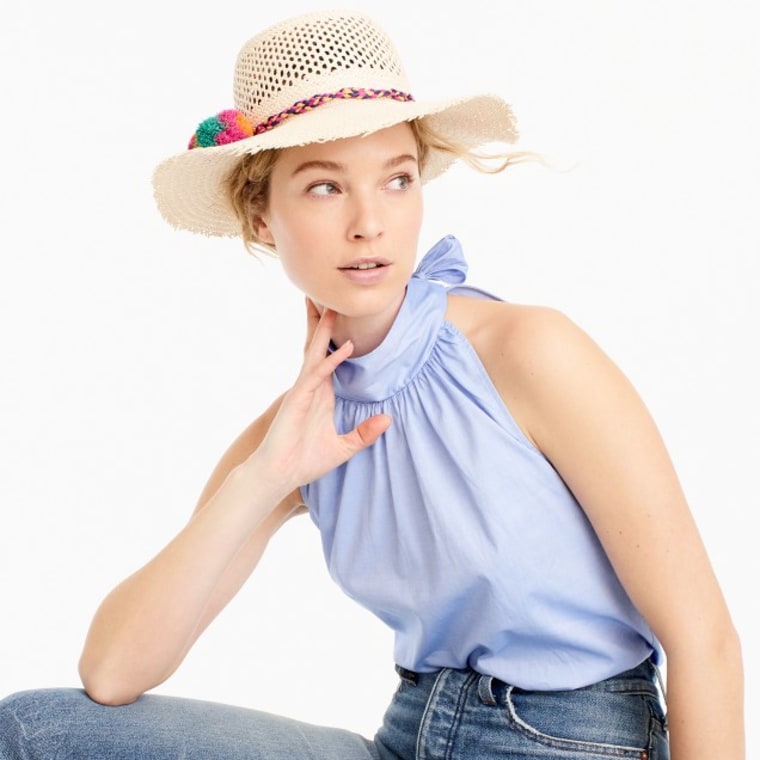 Pompom Faux Suede Heels, $27.90, Forever 21
2. Tassels
Like tassel decorations at a party, the tassel trend makes any ordinary outfit feel like a celebration. Everyone's picking up on this fun, flowy, free detailing and it works in any color of the rainbow — or every color all at once! If pompoms aren't for you, choose a dress with tassel adornments instead.
The tassel trend works with accessories, too. Add a bold pop of color with tassel earrings, a beaded tassel necklace or a tassel-strung bracelet. This trend is coming to the forefront of fashion this season ... it's not staying on the fringe!
Keep the Heat Blue Striped Dress, $34, Red Dress Boutique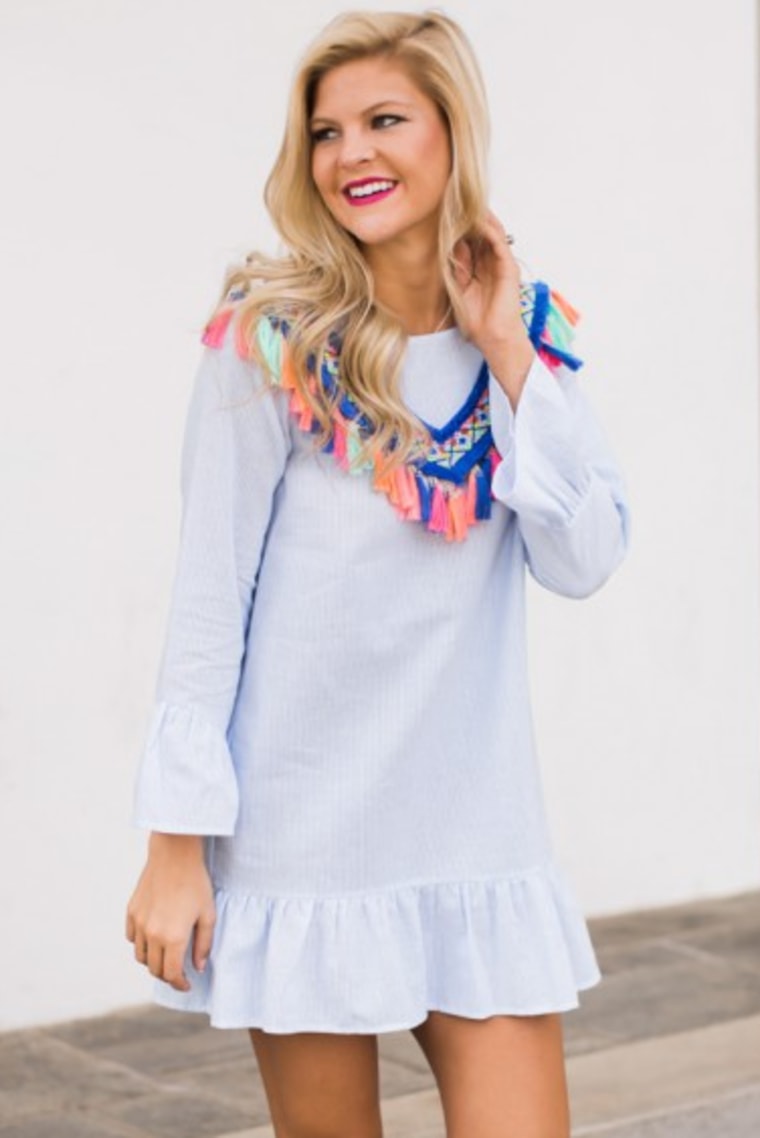 Cotton Fringe Fan Earring, $25, Jewels by Joanne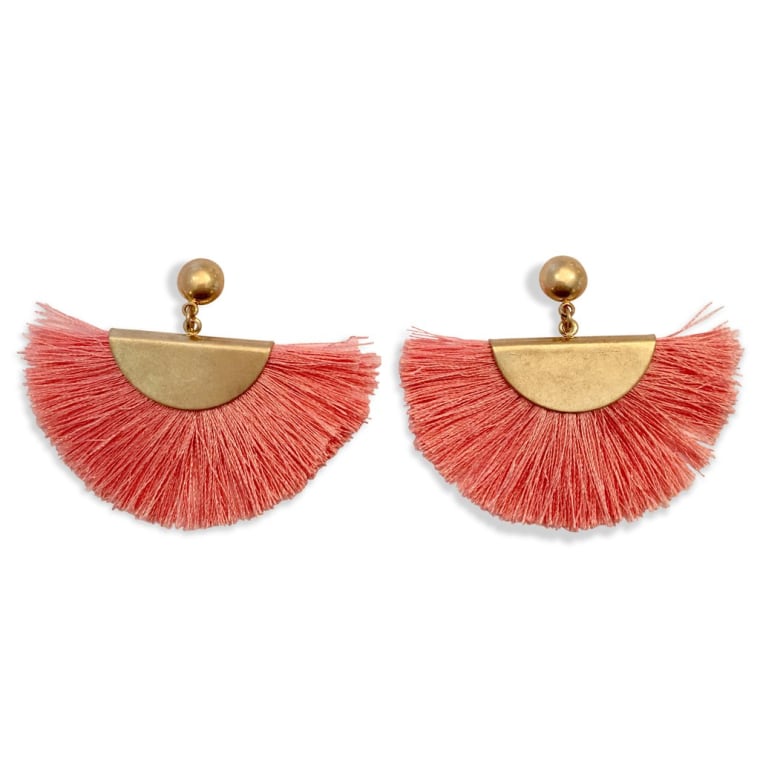 Long Beaded Crystal Tassel Necklace, $45, Jewels by Joanne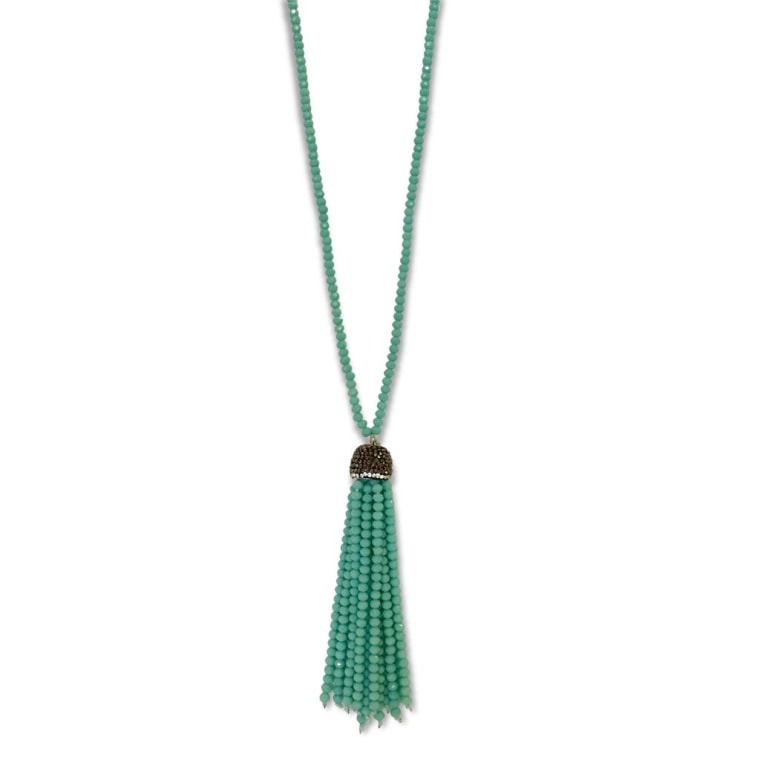 Rectangle Stone Beaded Tassel Bracelet, $25, Jewels by Joanne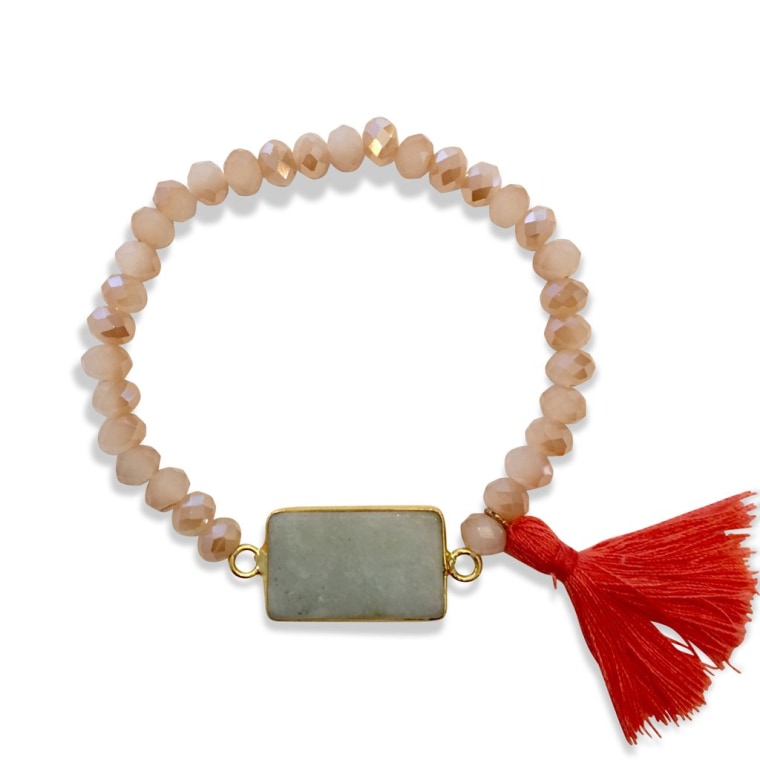 3. Aztec print
Summer is the time to embrace color and pattern. When choosing a design for your summer pieces, Vazquez recommends an Aztec print. The print has an earthy color scheme and uses geometric patterns. It blends into any outfit while also making you stand out as particularly fashion-forward.
Try the trend as the embellishment on an off-the-shoulder tunic, a pair of Aztec-printed sandals or a patterned clutch. These prints stay subtle and sweet while adding flair to your look.
Aztec Sundress with Cold Shoulder Detail, $38.69, Asos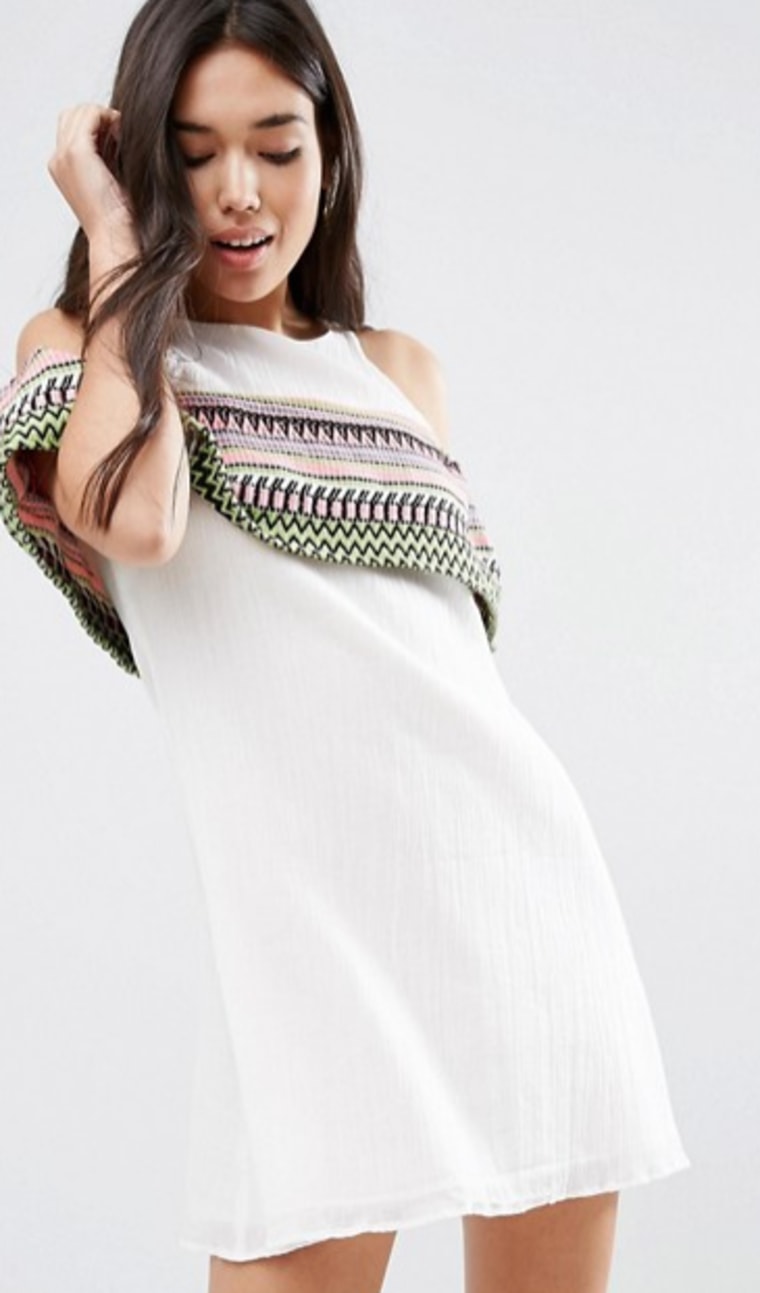 Kamala Beige Embroidered Slide Sandals, $20, Lulus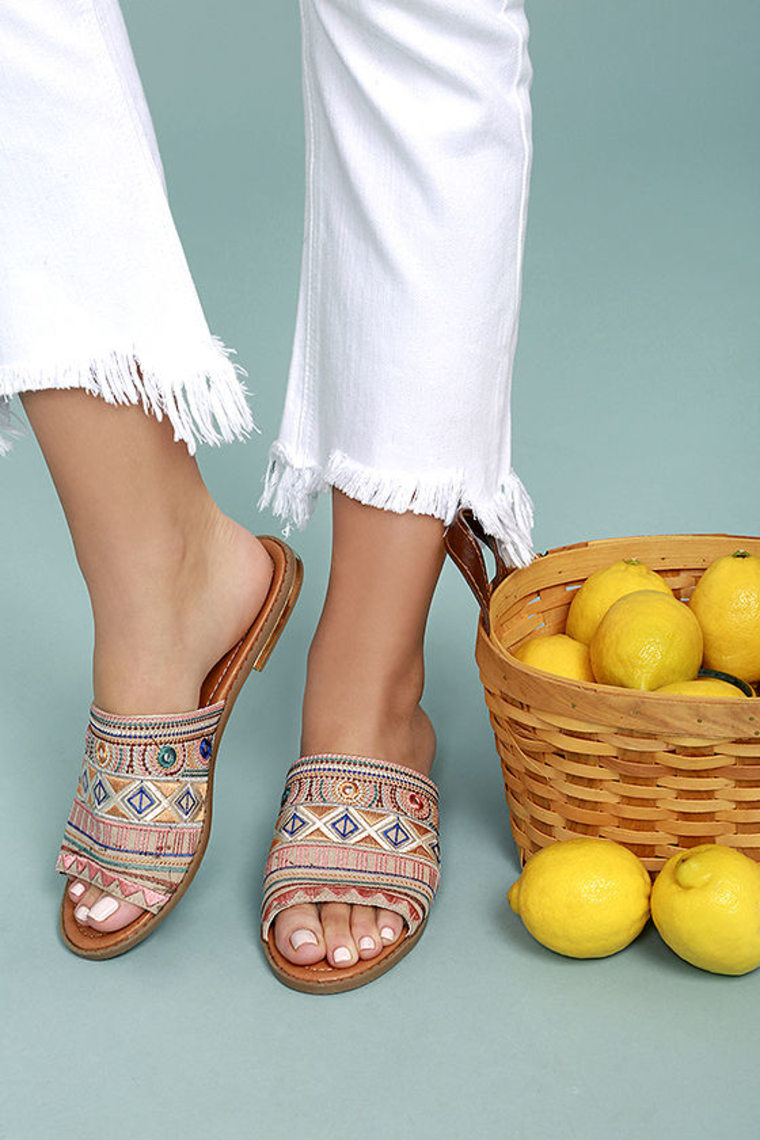 Textured Beauty Beaded Woven Clutch, $32.50, GoJane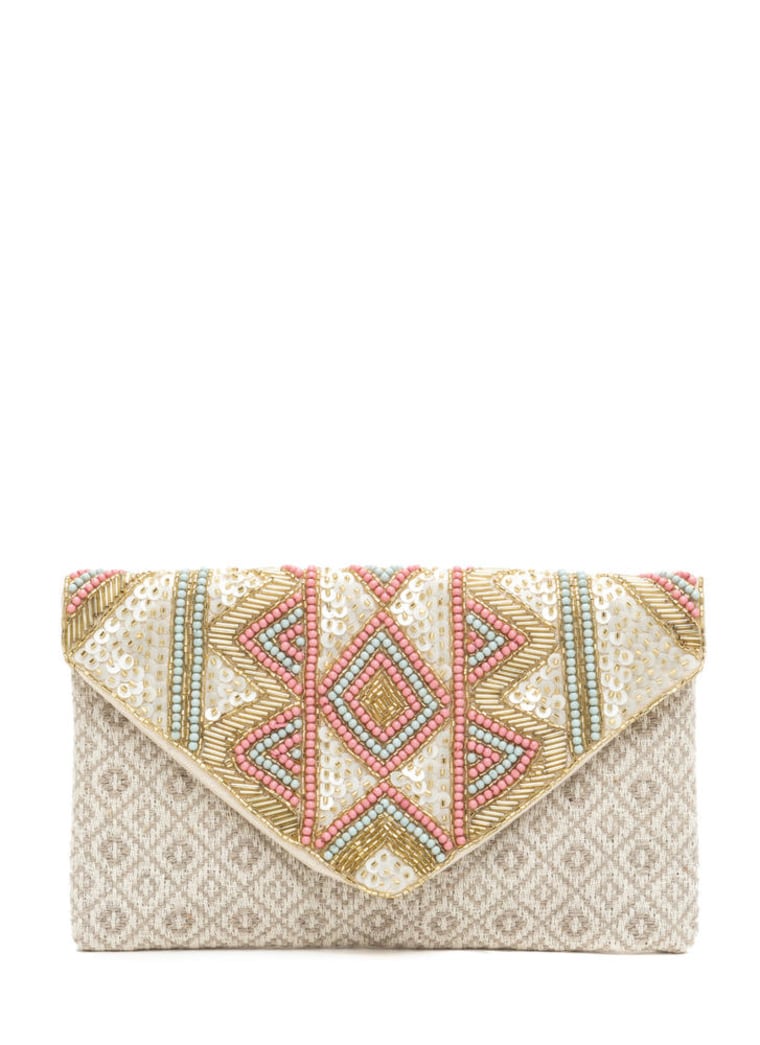 Faraway Place Woven Envelope Clutch, $24.64, GoJane