Red carpet fashion is always a big talker at any Hollywood awards gala, but the conversation around the looks wasn't just the usual banter at Sunday night's Golden Globes.
The stars came decked out in anything-but-basic black to stand together against sexual harassment in the industry (and beyond).
But there was still plenty of ways for them to stand out within that monochromatic mix, and many of the women did just that by putting on their best pants.
And according to one of them, the legged look wasn't just about style. Like the color of the night, it packed a message.
Alison Brie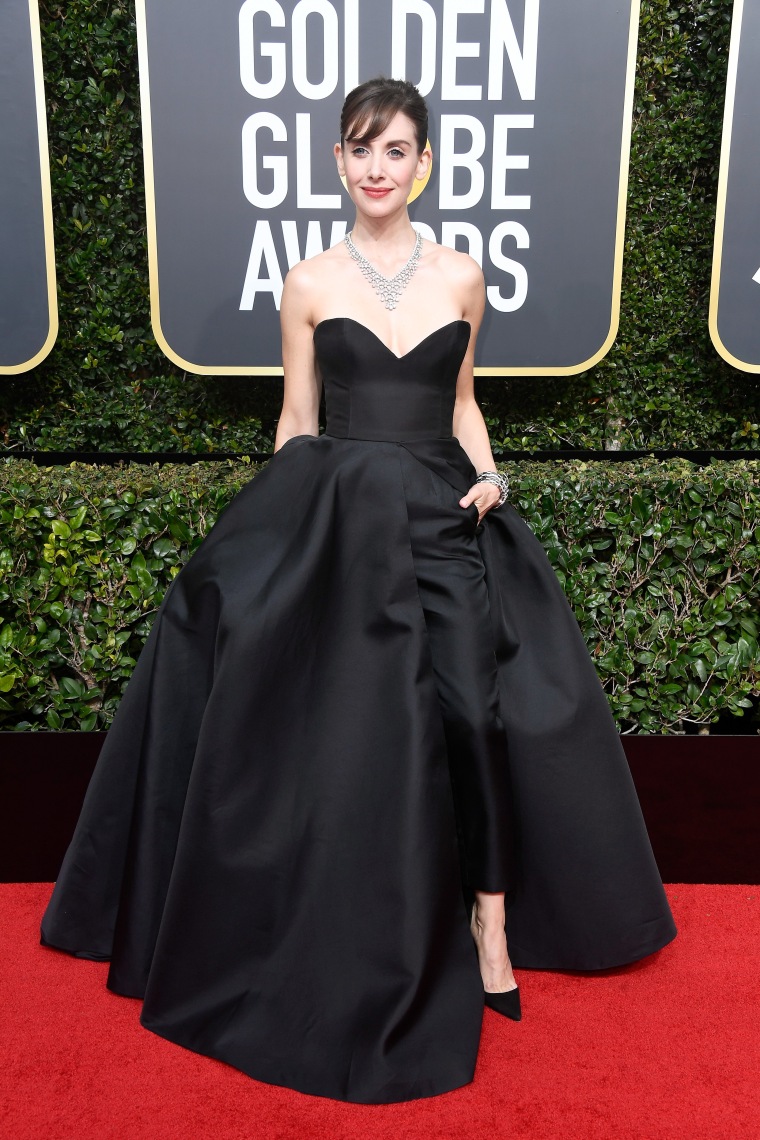 "Glow" star Alison Brie, who sported a satiny pants-dress hybrid, explained that, "Tonight is about women wearing the pants so I chose to literally wear the pants."
She, as well as fellow actresses who opted for a similar style, wore them well.
Christina Hendricks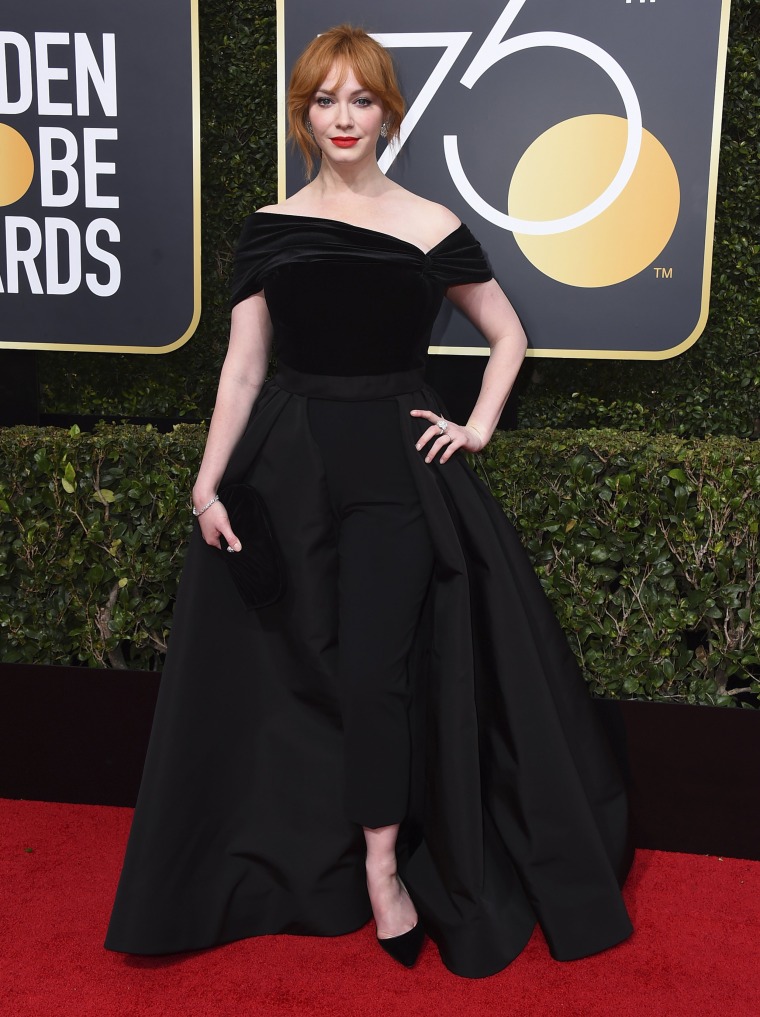 Like her former "Mad Men" co-star, Christina Hendricks also split the difference between a suit and a gown with a dramatic skirted pant.
Debra Messing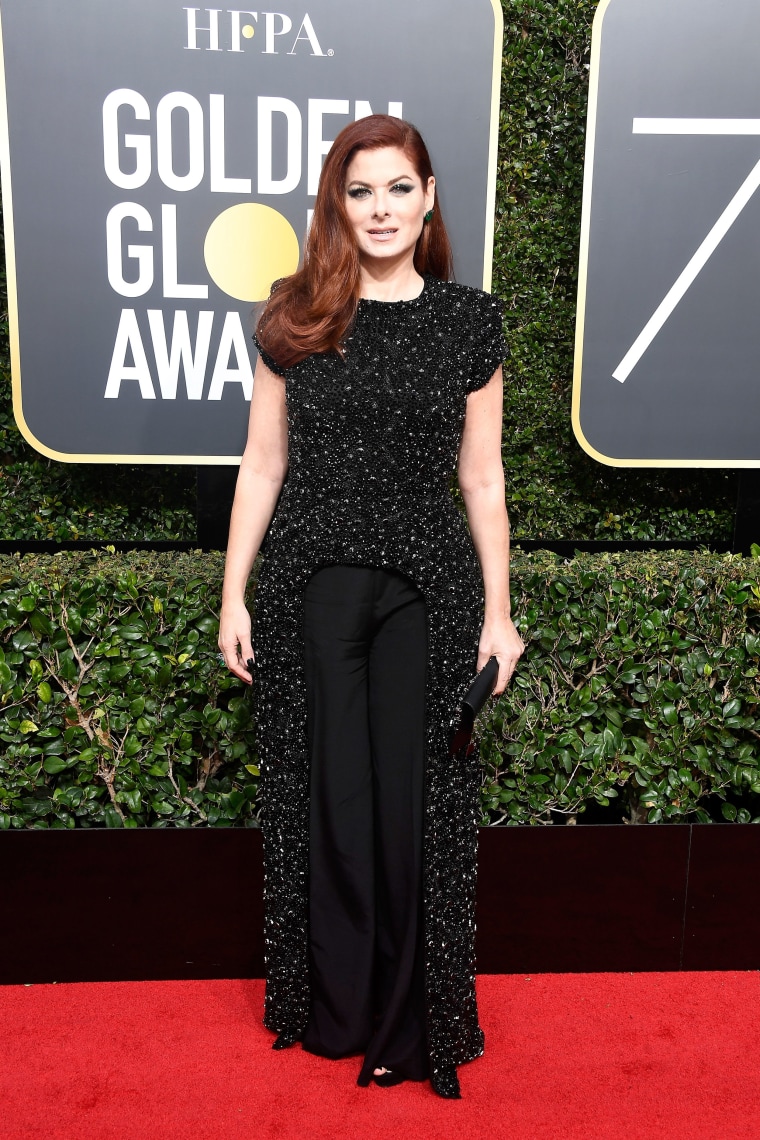 Debra Messing teamed black slacks with a glittering, floor-length top that perfectly suited the "Will and Grace" star.
Lena Waithe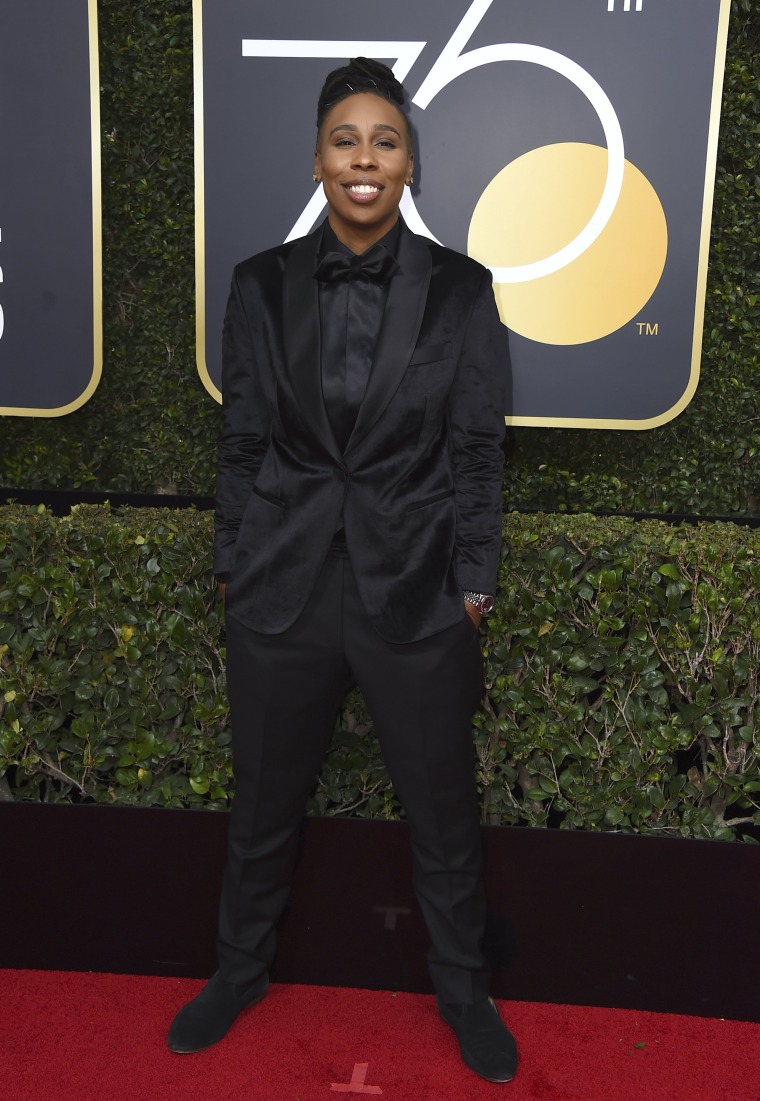 Speaking of suits, actress-producer-writer Lena Waithe walked the red carpet in an elegant all-black tux.
Alexis Bledel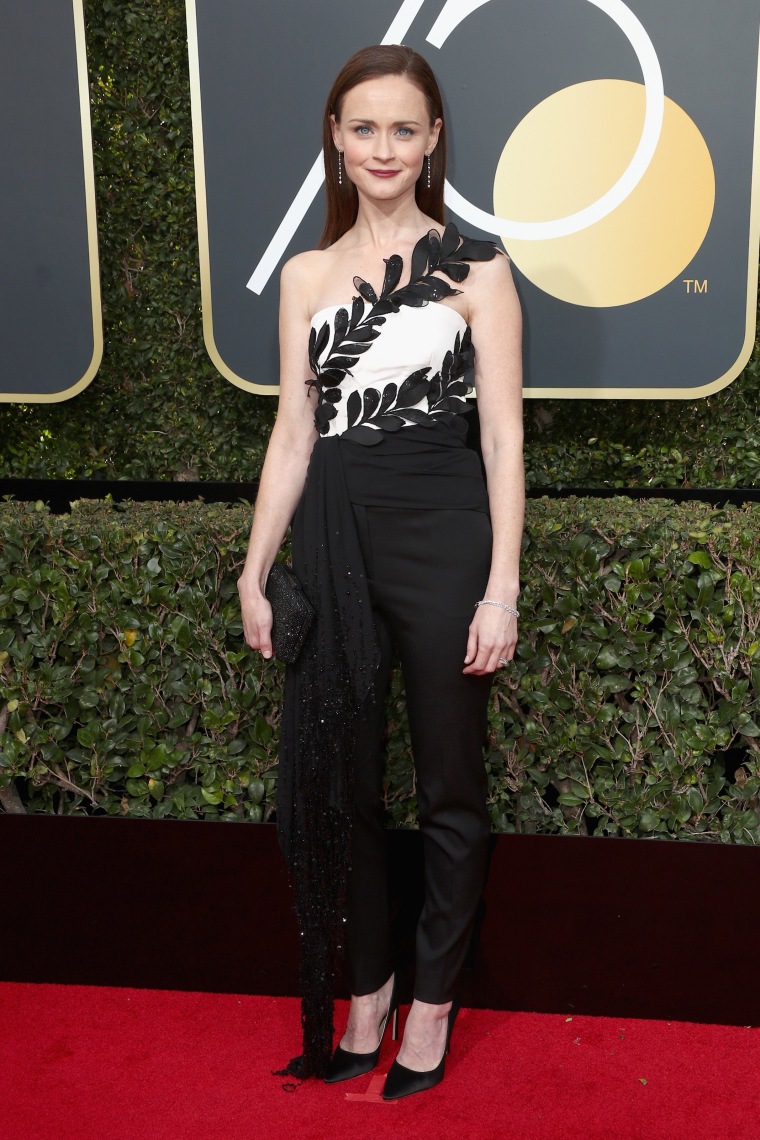 "Gilmore Girls" and "The Handmaid's Tale" star, Alexis Bledel, wore a pop of white on her jumpsuit Sunday night.
Laurie Metcalf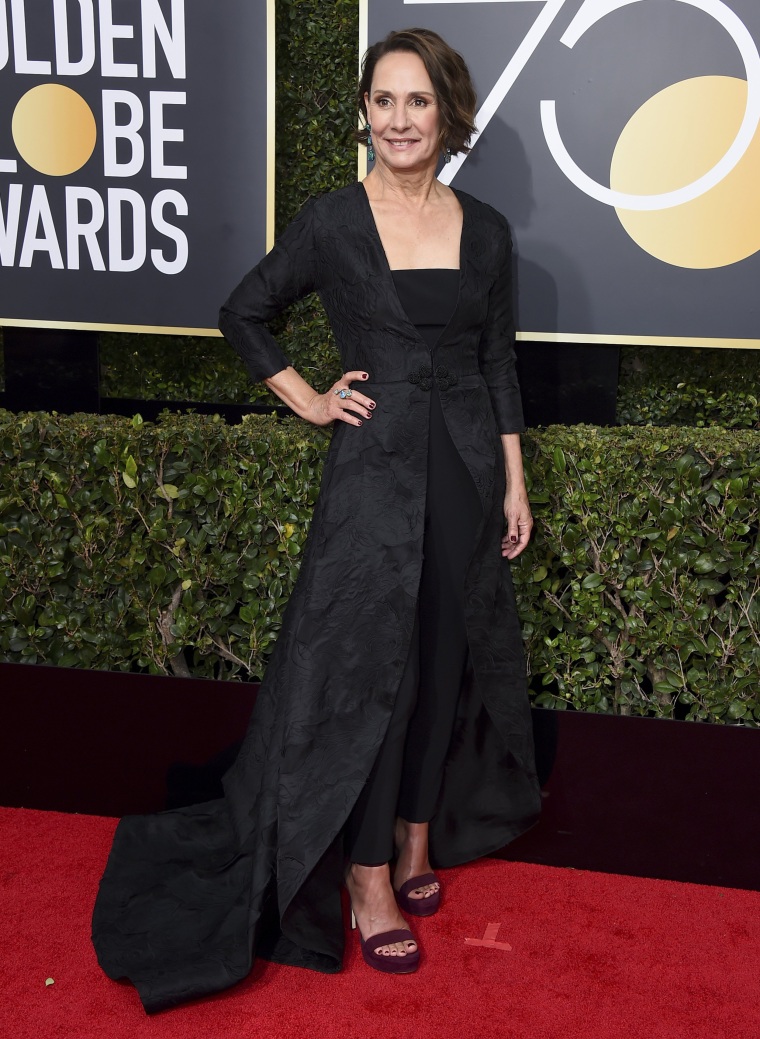 Former — and soon-to-be current — "Rosanne" star Laurie Metcalf made her mark with a sweeping strapless jumpsuit and coat combo.
Susan Sarandon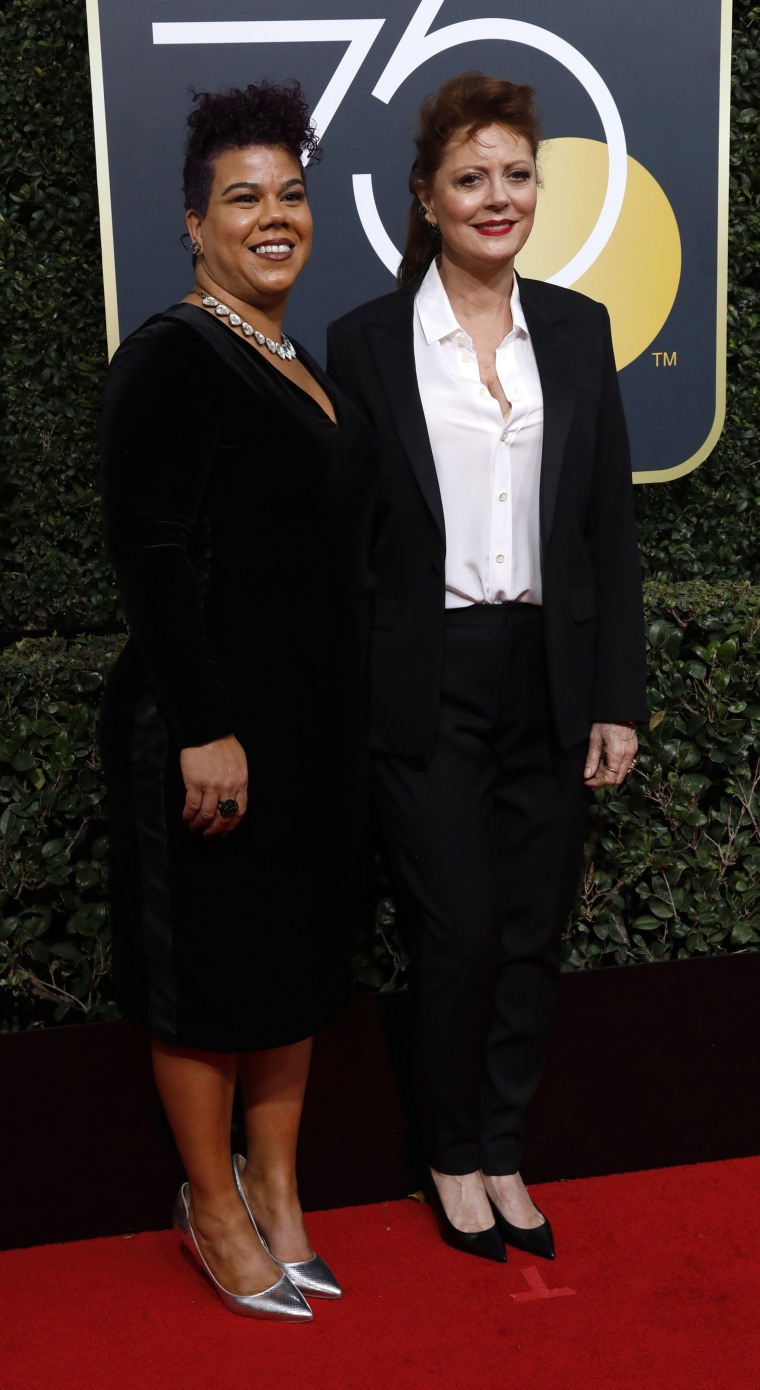 Susan Sarandon, who hit the red carpet with journalist and activist Rosa Clemente, opted for a simple black suit, a crisp white shirt and classic pumps.
Maggie Gyllenhaal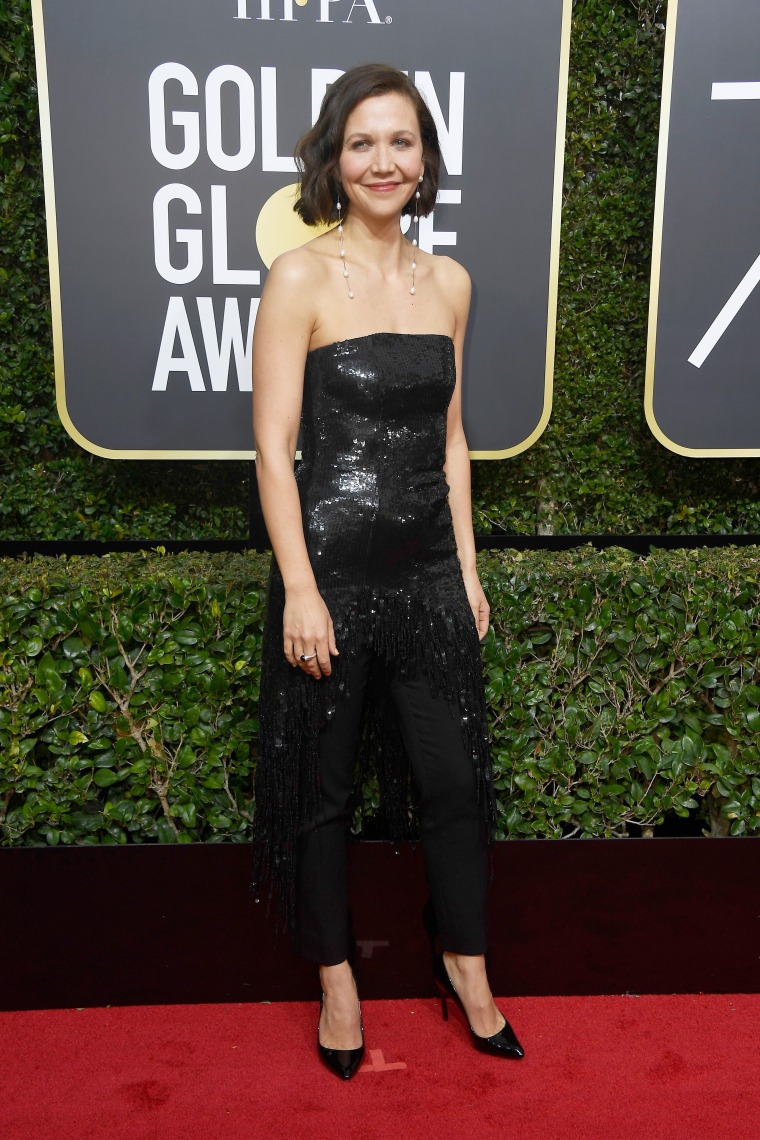 A strapless, sequinned top and a sheer, glittering skirt showed off Maggie Gyllenhaal's pants to perfection.
Claire Foy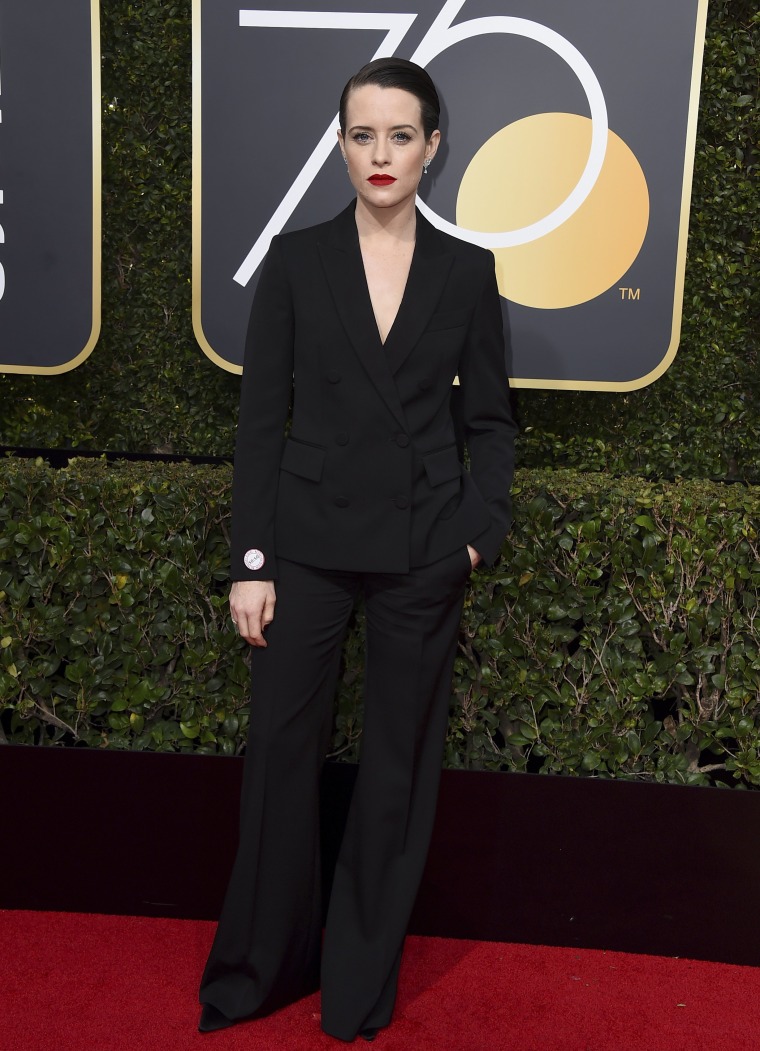 Claire Foy, star of "The Crown," brought a bit of royal glamor to a pantsuit with a plunging neckline.
Rita Moreno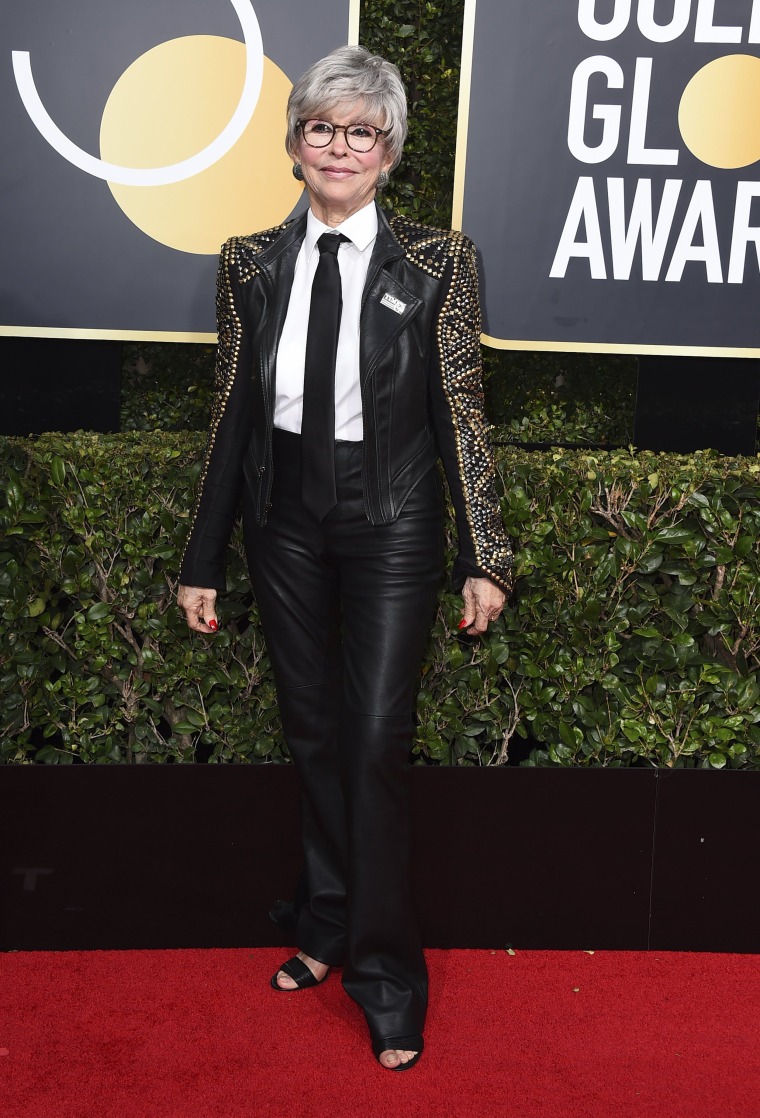 Veteran star of stage and screen, Rita Moreno, went edgy and elegant with her studded leather ensemble.
Kyra Sedgwick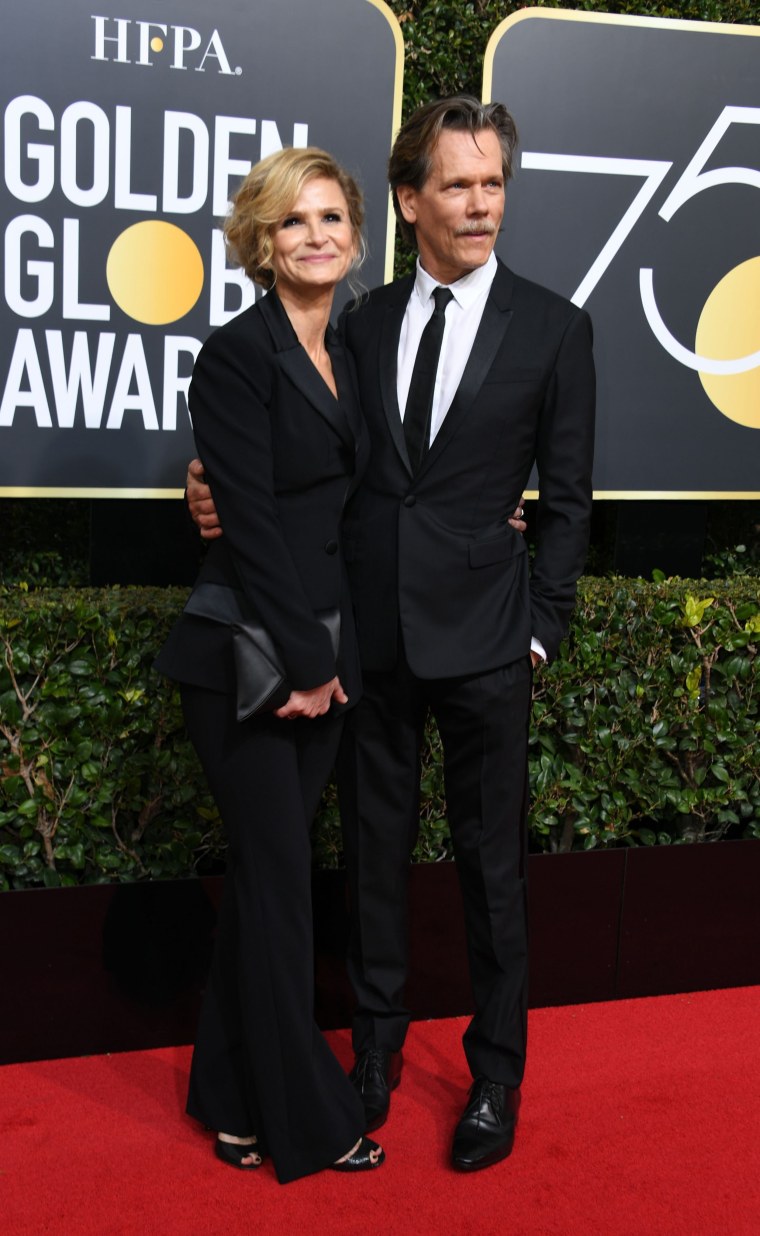 And Kyra Sedwick — seen here with her steady date of the last 30 years, husband Kevin Bacon — embodied timeless Hollywood style with her tux (sans shirt).