Let's all just admit that Hillary Clinton was way ahead of her time.
The politician's pantsuits were once fodder for fashion ridicule, but more and more celebrities have been spotted in the Marlene Dietrich-inspired menswear style. In the last year, top designers such as Roberto Cavalli, Phillip Lim and Michael Kors sent all kinds of suits down the runway – boxy, feminine and flowy, wool and textured, brightly-colored, you name it.
Even Miuccia Prada – supposedly favored by the devil herself – gives the suited-up style her blessing. "After years of skirts, they're the one thing I find exciting at the moment," the Prada designer said at her Fall 2012 show.
At New York Fashion Week Fall / Winter 2013, the trend continued with various feminine designs from Jenni Kayne, Carolina Herrera, Marissa Webb and many more.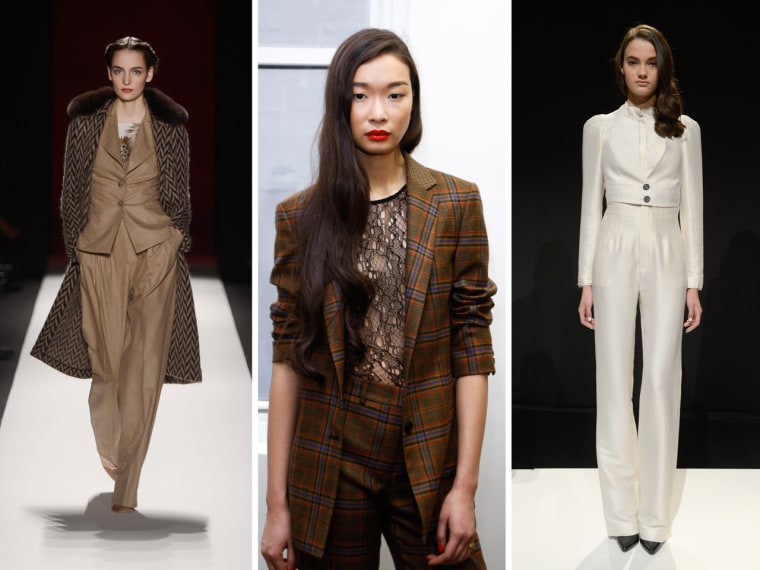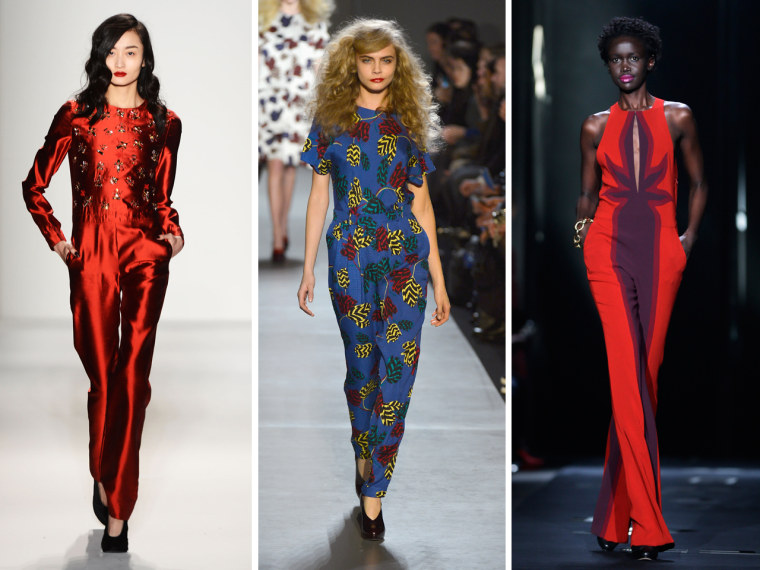 Of course, the pantsuit's more casual cousin, the jumpsuit, has also been gracing models and stars recently, with the ultimate being Beyonce at the Grammy Awards. The black-and-white Osman Studio pantsuit, a departure from the singer's usual award show wardrobe, was praised on nearly every fashion list. "I am interested in empowering women," the London designer, Osman Yousefzada told Forbes of his popular look for Beyonce.
And though it was a modest choice, Beyonce's look still prompted Kelly Clarkson to exclaim that the diva looked "sexy" in her acceptance speech for Best Pop Vocal Album.
We couldn't agree more.
Are you a fan of trend? Share your thoughts!
More from TODAY:
Stars cover up: Beyonce wears a pantsuit on Grammy red carpet
Celebs wear red on the runway