Two ladies stopped by the Plaza Thursday, and left looking decades younger thanks to TODAY's Ambush Makeover.

Joanne Odle, of Alexandria, Virginia, came to New York City with her niece to celebrate her 80th birthday. Joanne, who said she hasn't curled her hair in 20 years, joked with TODAY's Jill Martin, saying, "You're going to make me un-80."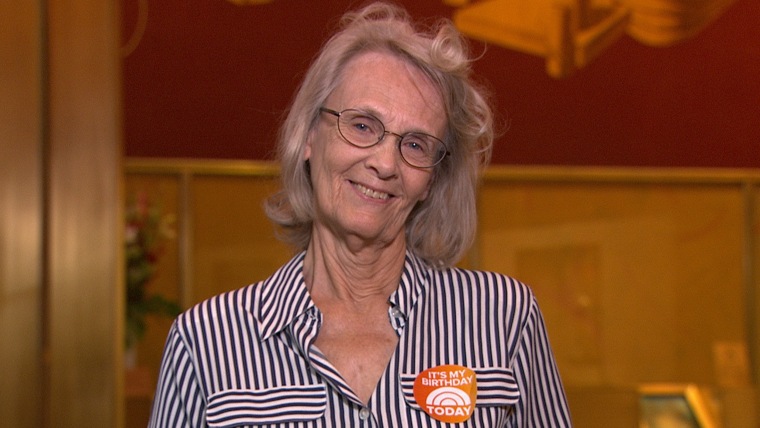 After coming out in a flattering blue dress and with a new layered haircut, both Joanne and her niece, Susan, were shocked by the transformation. 
"It's the new 80," Joanne told Kathie Lee and Hoda, after checking out her new look in the mirror.  
Susan compared her aunt's appearance to the woman she remembered from decades-old pictures. "I have pictures of my aunt from 20 years ago, and she looked pretty good there," she said. 
Trudy Crow, 67, of Granbury, Texas, came to the Plaza prepared for a makeover. She wore a T-shirt reading "Pick me!" (Her best friend wore one with an arrow pointing to Trudy that read, "Pick her!")
Yet she was still excited to be chosen, telling TODAY, "This opportunity you give to people is wonderful."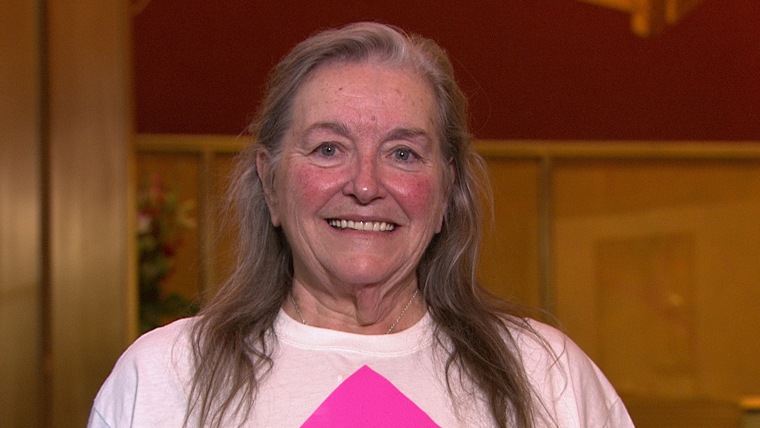 When Trudy emerged with styled hair, subtle makeup and a classy metallic-and-black ensemble, she gasped at her new look, even shedding some happy tears. 
As her excited companion remarked after taking off her blindfold, "She's beautiful on the outside and on the inside."