A Virginia teenager is on a mission to make her school reconsider its dress code and ditch the shameful sweatsuit it makes students wear when their clothes violate the rules.
Lydia Cleveland, a senior at James River High School in Midlothian, near Richmond, tells TODAY.com she thinks the dress code unfairly targets female students, and that the few rules that do apply to males aren't as seriously enforced.
She also takes issue with the "horrendous" gray sweatpants and sweatshirt that have "Dress Code" written on them, an outfit she's seen some female students forced to wear.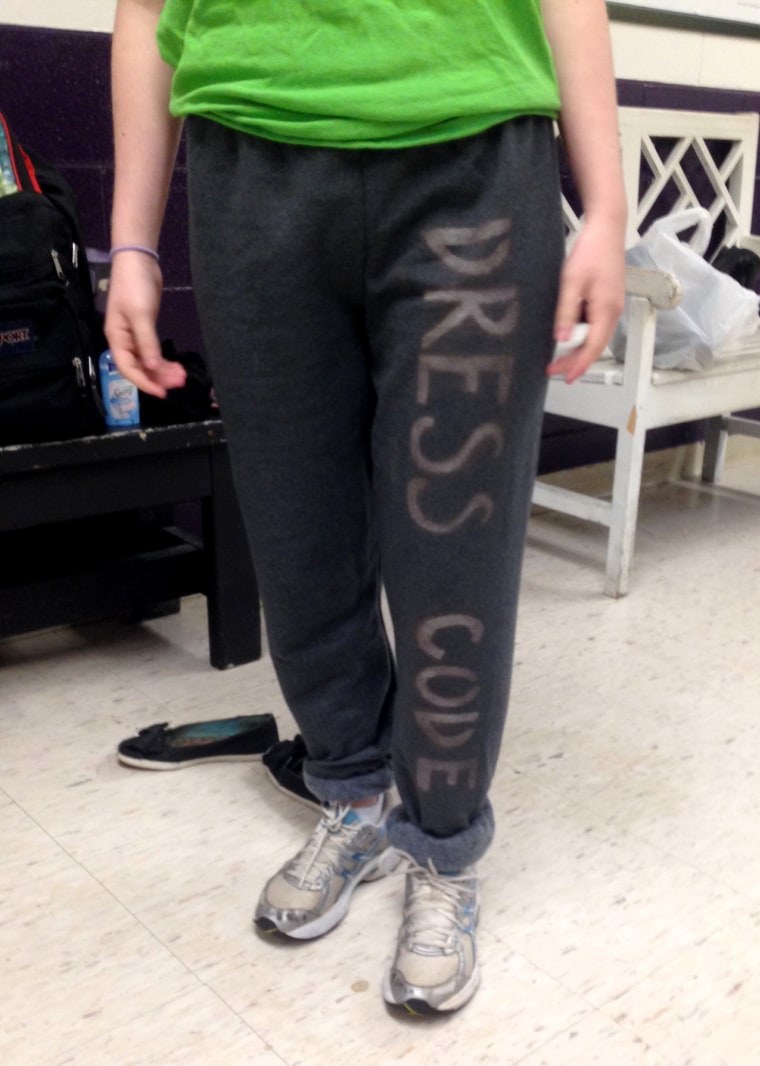 "You have to wear it if you get in trouble and don't want to sit in detention all day, and your parent can't bring you something to change into," says Cleveland, 17.
RELATED: Washington school tries, fails to ban tag at recess
"And I just thought that was completely unacceptable. The dress code is all about professionalism, but to me, a sweatsuit meant to shame students does not convey professionalism."
"Obviously, they're going to have to give people something to change into, but even plain sweatpants would be enough shame, frankly," she adds. "I don't think you need to write 'Dress Code' on it. Everyone knows what they're for."
RELATED: #IfAnythingSchoolTaughtMe hashtag fuels debate about dress codes
The dress code for the Chesterfield County School District is listed online.
It's brief, mentioning that items like halter tops, tank tops, sagging pants and see-through clothing are prohibited. It also points out that individual schools within the district "may adopt more restrictive expectations."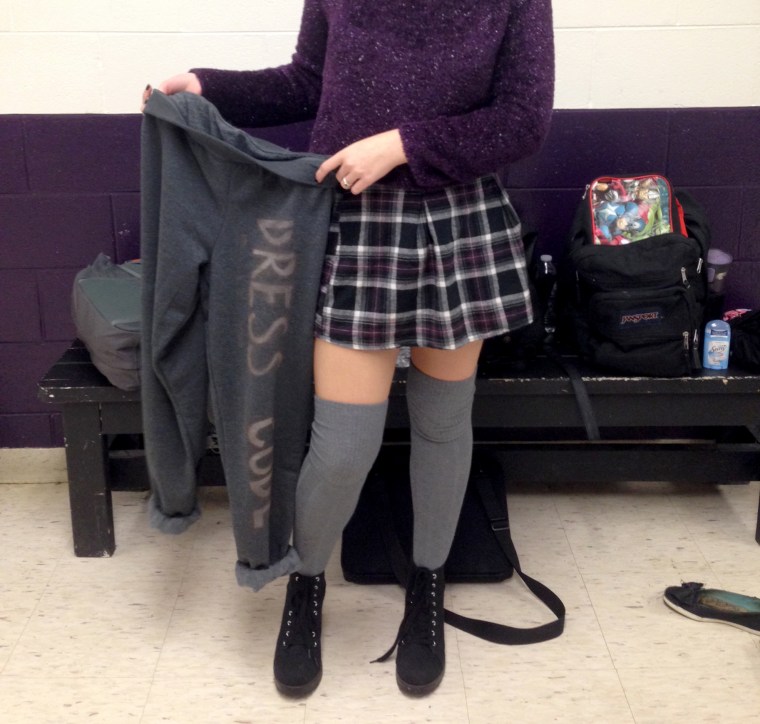 Cleveland says she's seen female students get in trouble for violations that aren't spelled out in the dress code — like the friend who was told she had to change her shorts because she "filled them out too well."
After venting about the dress code on Facebook and realizing how many of her peers were also fed up with what they consider vague and sexist rules, Cleveland wrote a letter to school administrators asking for clearer guidelines and to get rid of the sweatsuit. She's also begun collecting parent signatures for a petition and has a meeting with county school officials on Thursday.
"I don't think transparency is too much to ask for," Cleveland says. "I'm just going to do my best and not take no for an answer."
RELATED: School dress codes spark wardrobe wars: How to handle it with your kids
When reached by phone, James River High School referred TODAY.com to the Chesterfield County School District. The school district has not returned multiple requests for comment.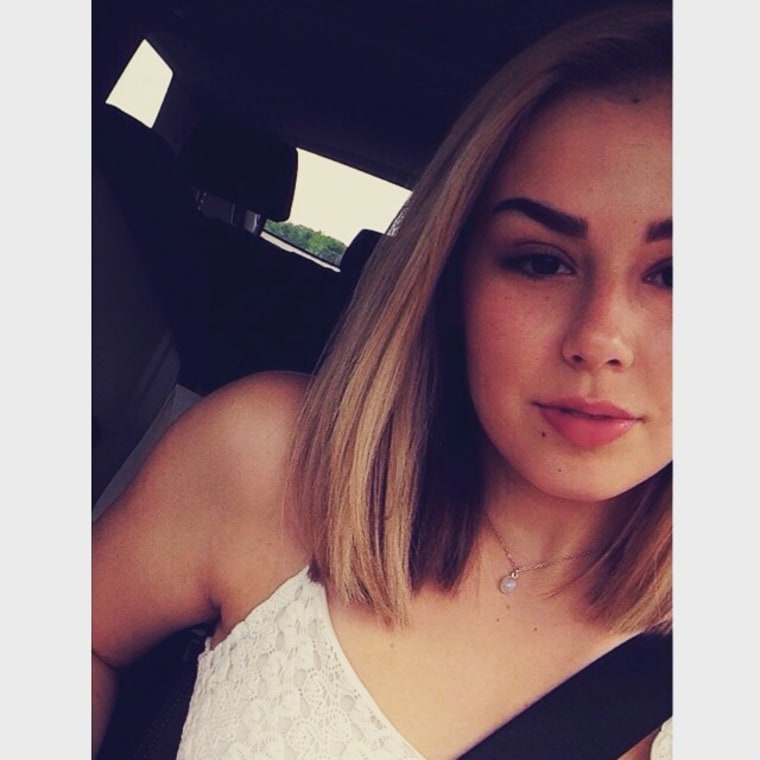 Cleveland, who considers herself a feminist, says the issue is not just about school; making women follow a stricter dress code also leads to victim-blaming in the real world.
"I don't think people realize how much dress code and education start enforcing these negative gender stereotypes and gender roles," she says. "I think people don't realize how big of a role in rape culture that dress code plays. You're basically telling women it's their fault for not covering up."
"One-third of American women are going to be sexually assaulted in their lifetime? That's crazy!" Cleveland says. "Something is wrong in our school system, and I just thought it was an important conversation to start."