Say goodbye to contouring and hello to strobing! No, we're not talking about the dance floor lights that make you look like a robot; this is the hottest new makeup technique that'll make you glow like J.Lo.
So, what is strobing exactly? Instead of intensifying the darker areas of your face as you do with contouring (like the hollows of your cheekbones), simply highlight the areas that naturally get the most light (like the bridge of your nose). This gives a dewy, youthful feel to your overall look.
Curious about how to try the trend? The makeup experts at Rouge NY gave TODAY.com a few tips.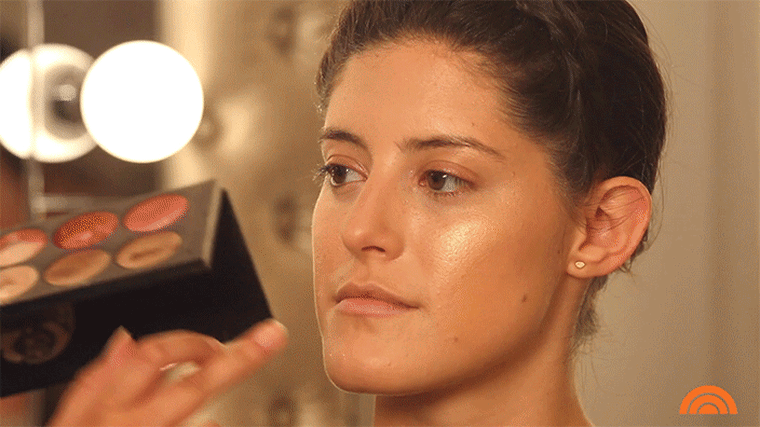 Find the highlighter or illuminator (yes, those are real makeup products!) that best suits your skin tone.
Be sure to look for warm tones like champagne or gold, but never silver, unless you are particularly pale.
Gently dust or blend onto the highlight areas of your face — forehead, under the eyes, bridge of the nose and the chin.
Then, you're good to glow!