Do you have someone who loves beauty products on your Christmas gift list this year? If so, she is sure to be thrilled by these stocking stuffers, recommended by celebrity beauty experts. And they are all available at your drugstore!
1. Shea Moisture Coconut and Hibiscus Hair Holiday Kit, $15, Walgreens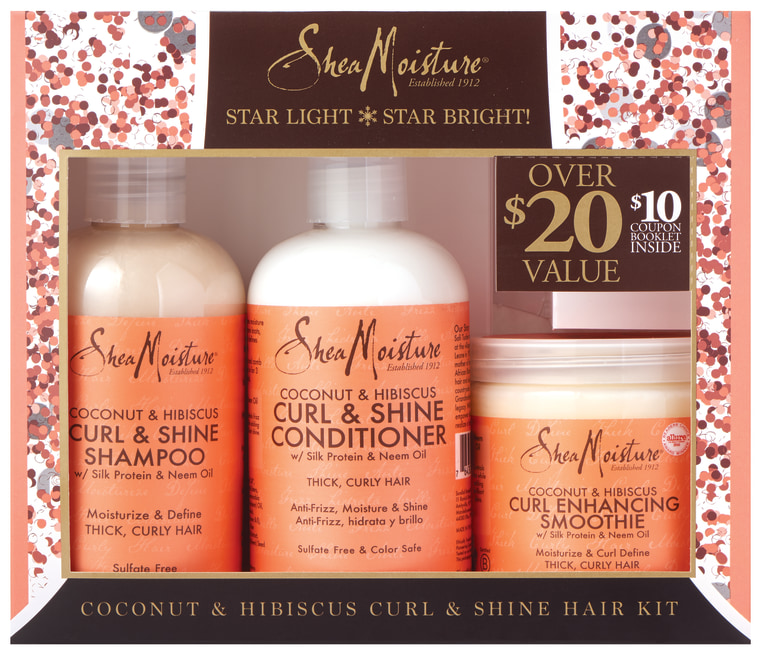 "I love their products and the gift sets are a great value and wonderful way to try their hydrating products. Who doesn't want the gift of better hair?" says celebrity brow expert and makeup artist Ramy Gafni, whose clients include Tina Fey, Rhianna, Cher, Brittany Spears, Taylor Swift and Julianna Margulies.
2. Disney Dare to Dream Eyeshadow Cream Quad, $2, Walgreens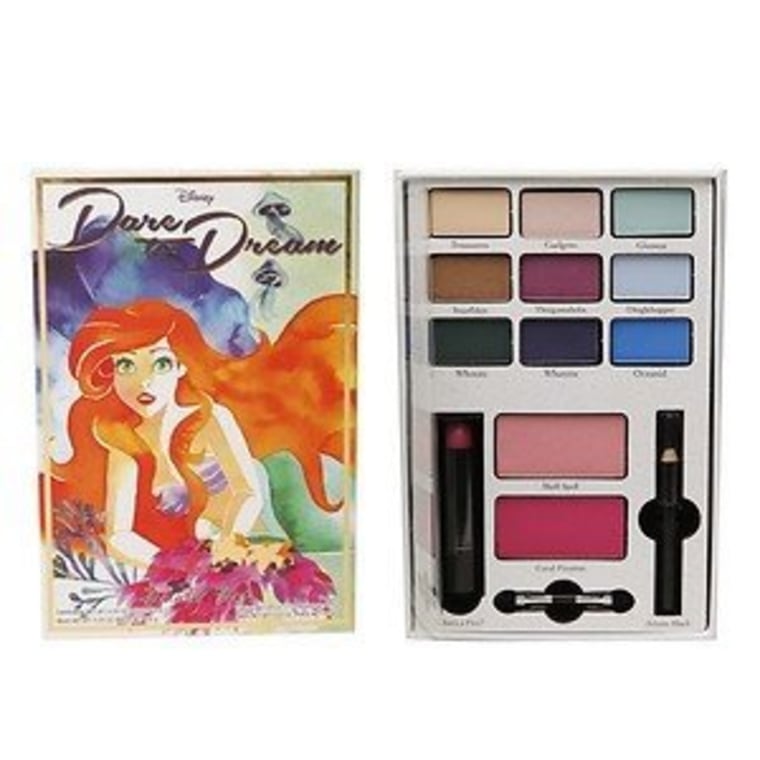 "A great stocking stuffer for the girl (or boy) who loves Ariel the mermaid and makeup!" says Gafni.
3. Marc Jacobs Daisy Women's Fragrance Coffret 4 Piece, $50, Walgreens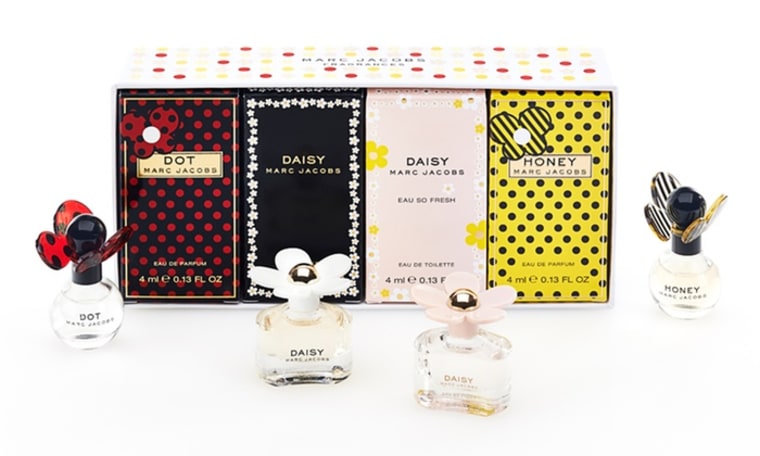 "I love a variety pack! You get four great fragrances in their charming bottles so you can give the whole set or break it up into stocking stuffers," says Gafni.
4. Covergirl Outlast Stay Brilliant Nail Gloss Holiday Gift Set, $18, Walgreens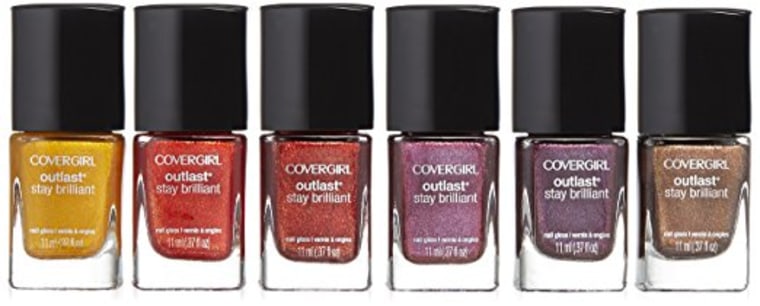 "Six fun shades of nail polish to play with that gives you the option to switch up your look anytime you like without having to go to the nail salon. What's not to love?" says Gafni.
5. Lip Medex Blistex, $2, Walgreens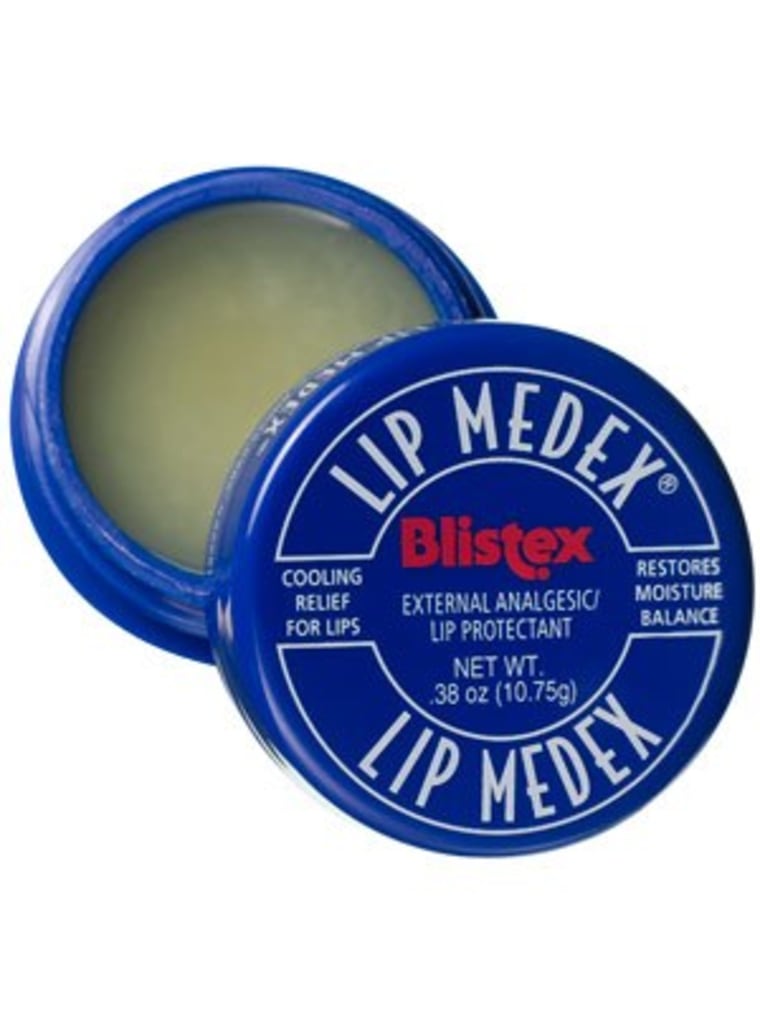 "I live on this stuff in the winter. It really heals the chapped lips and makes them feel so good. I love the menthol peppermint feeling," says Sharon Dorram of Sharon Dorram Color at Sally Hershberger, a master colorist whose celebrity clients include Barbra Streisand, Renée Zellweger, Julia Roberts, Kate Hudson, Nicole Kidman and Uma Thurman.
6. Johnson and Johnson's Cream Baby Oil, $5, Target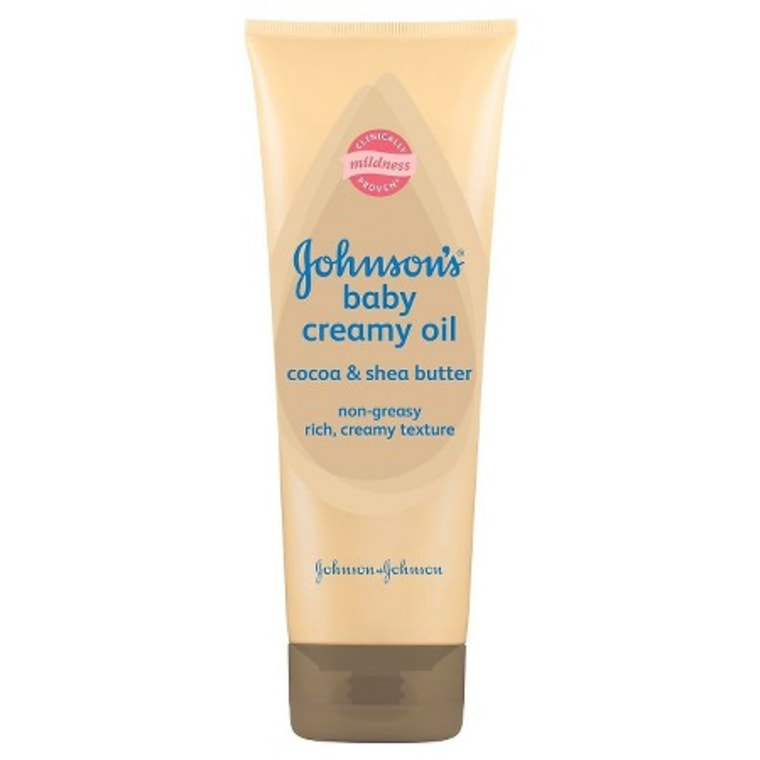 "This is a great inexpensive way to treat the hair. Use on dry hair to help mend split ends and use as a mask," says Dorram.
7. Burt's Bees Cucumber Face Wipes, $6.29, Walgreens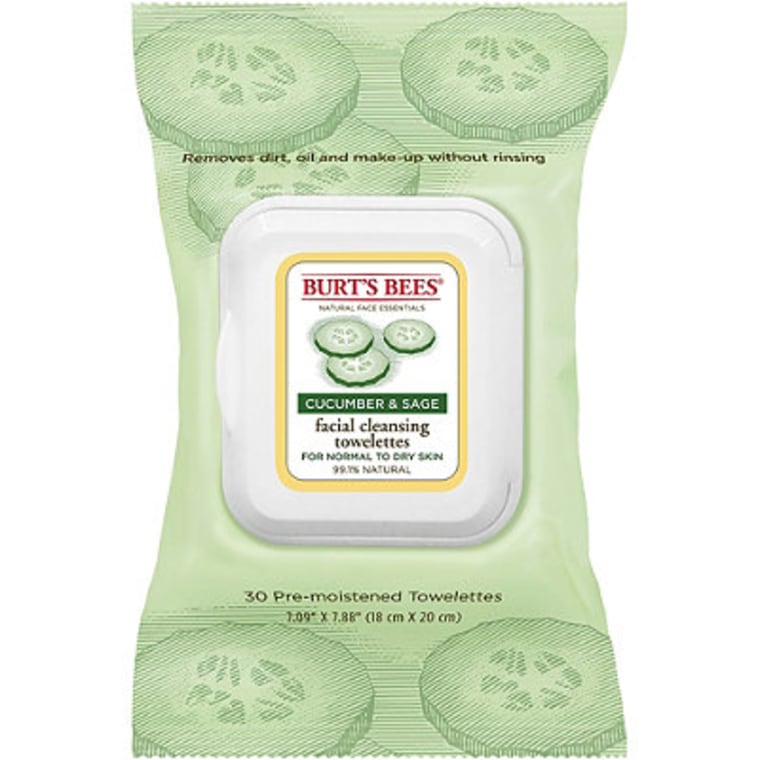 "It refreshes the skin when you want to remove makeup. I use it after a hot yoga class!" says Dorram.
RELATED: 9 drugstore makeup removers that celebrity experts give a stamp of approval
8. Aquaphor Healing Ointment, $5, Target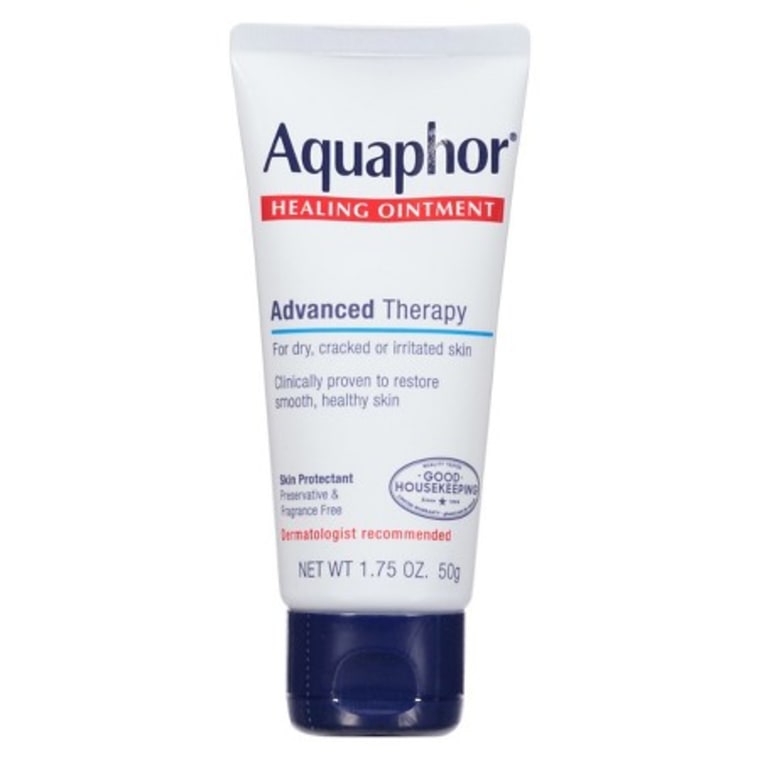 "Great for chapped hands and dry feet in the winter," says Dorram.
9. Derma E Purifying 2 in 1 Charcoal Mask, $12, Target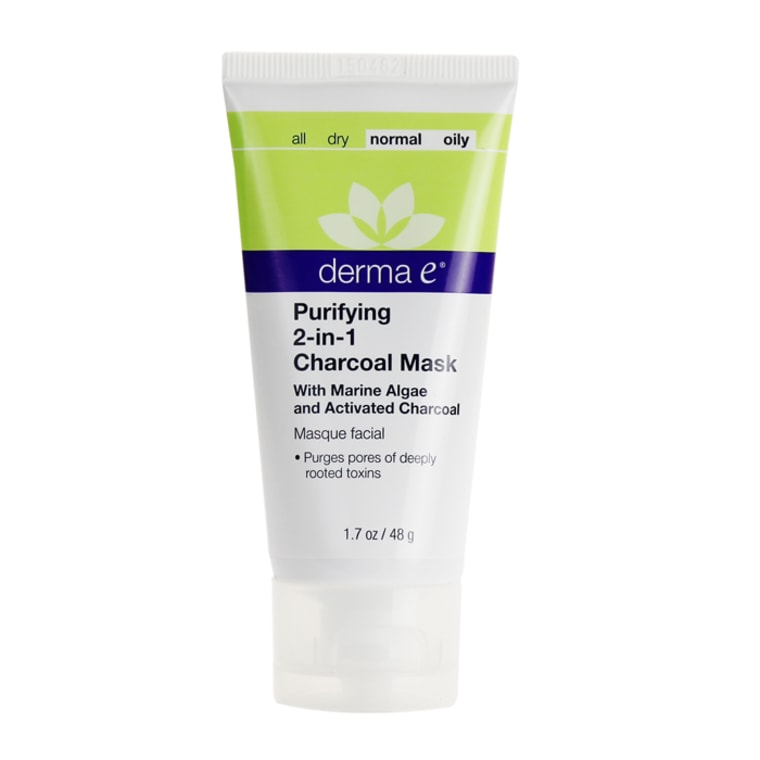 "This 2 in 1 mask will not only help pull impurities but also exfoliate dead skin cells. Ideal for normal, oily and congested skin," says Cinthia Lomeli, a celebrity esthetician whose celebrity clients include Sean Combs, Kate Beckinsale, Colette Carr and Catt Sandler.
10. Simple Skin Cleansing Facial Wipes, $7, CVS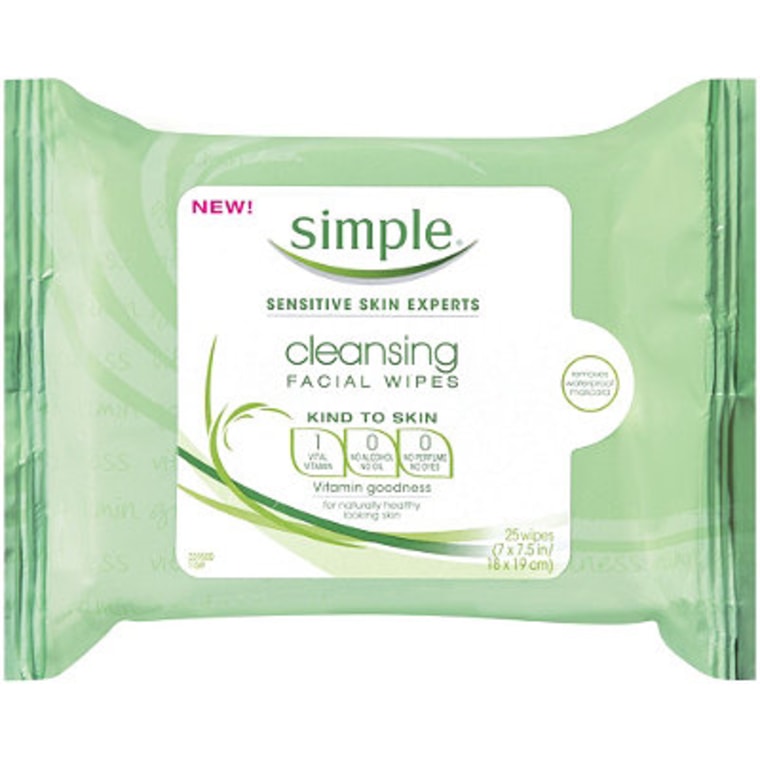 "These facial cleansing wipes are great for all skincare types. They can be used to remove dirty, sweat and even eye makeup," says Lomeli.
11. CVS Health Epsom Salt, $5,CVS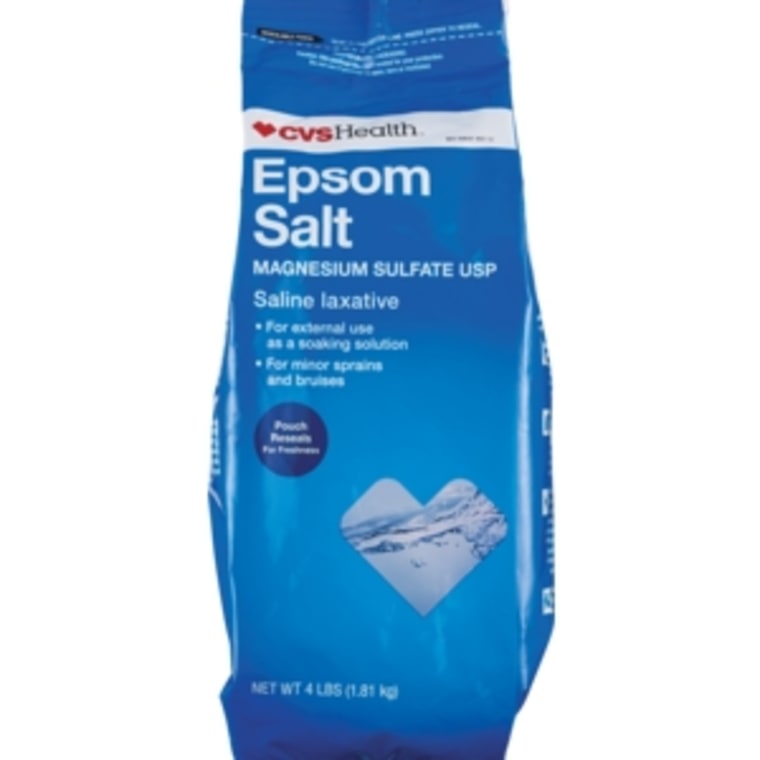 "Get your beauty sleep! Take a bath epsom salt bath before going bed to help reduce stiffness and muscle soreness. Can also be used in a foot soak to help reduce tired and sore feet," says Lomeli.
12. Queen Helene Cocoa Butter Solid, $4, Walgreens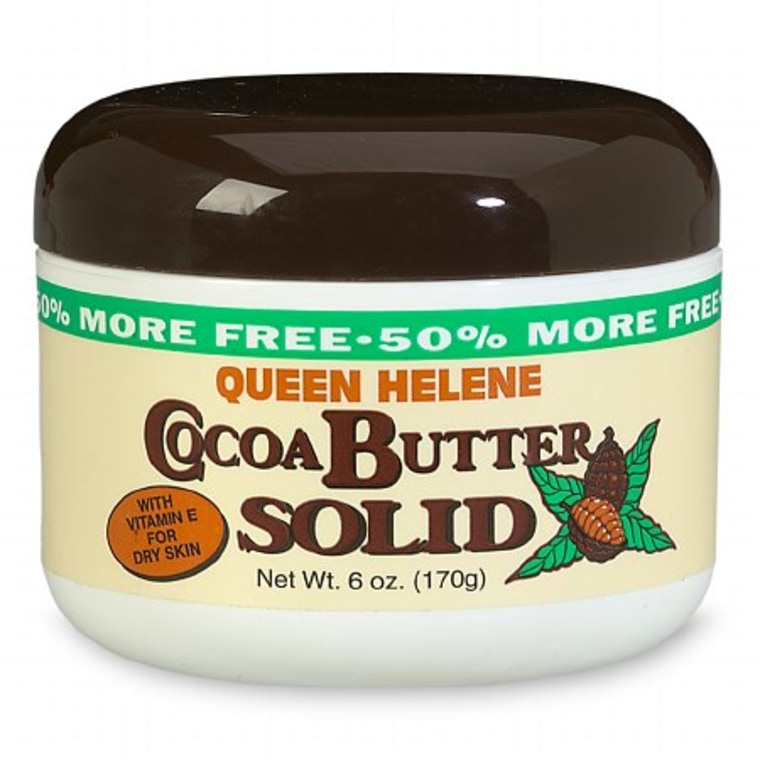 "I love solid creams. They emulsify lovely into the skin. This is one of my favorites — such a deal!" says celebrity manicurist Erica Marton of Red Market Miami, whose celebrity clients include Rashida Jones , Mary Louise Parker, Bette Midler and Cameron Diaz.
13. Nail Tek Intensive Therapy, $6, Target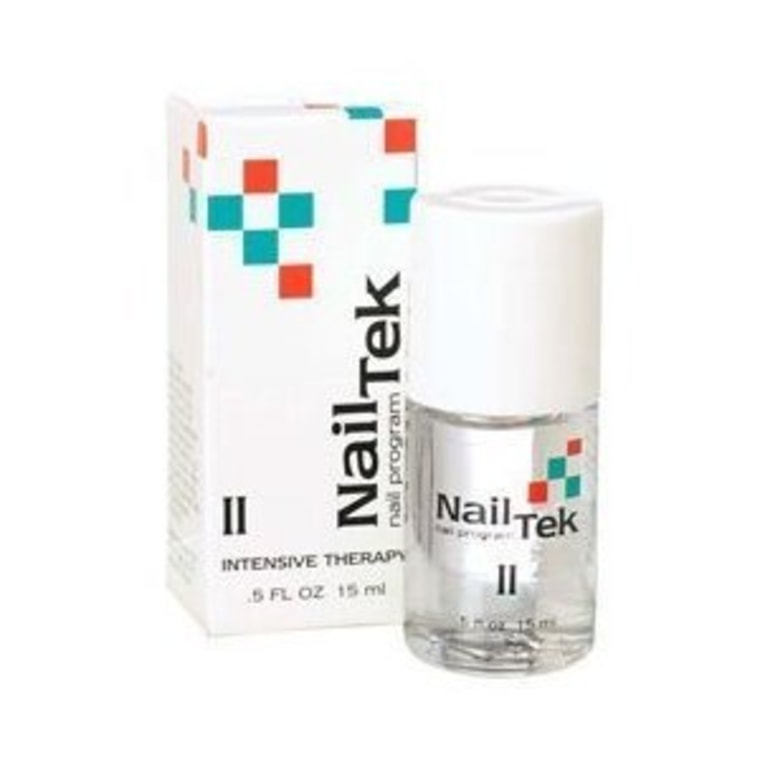 "One of my go-to's ... I recommend this to my clients all the time because its available in most drug stores!" says Marton.
RELATED: 29 drugstore finds celebrity manicurists love for a perfect at-home mani
14. Tweezerman Smooth Buff Shine, $10, Walgreens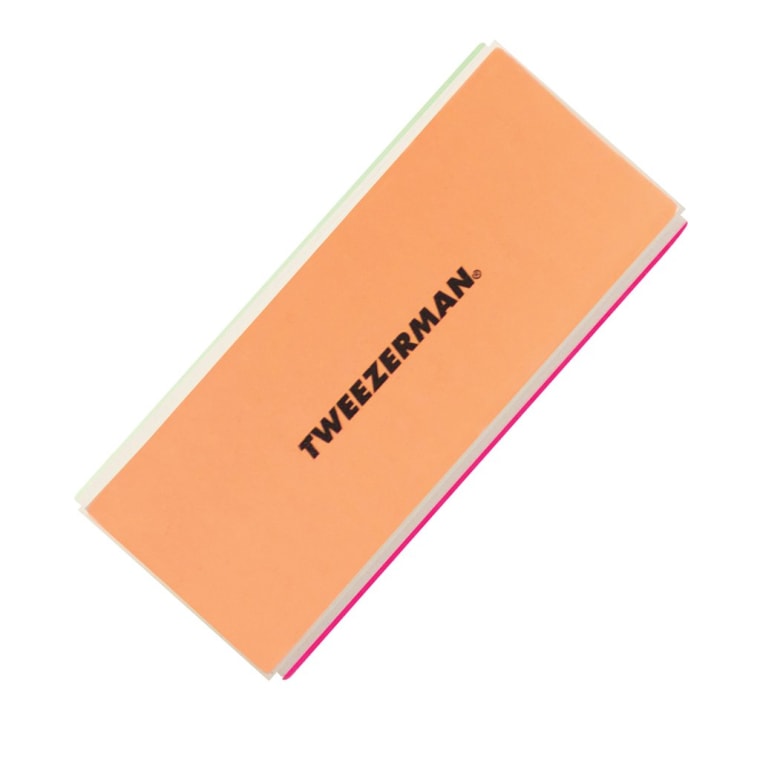 "Sometimes my clients go away for a while or are just too busy to come in for their weekly manicure. When this happens I recommend Tweezerman Smooth Buff Shine. Just lightly file your nails then use this buff shiner for a nice clean manicure — its amazing even with no polish how groomed nails can look so chic!" says Marton.
15. L'Oreal Voluminous Carbon Black Mascara, $6, Target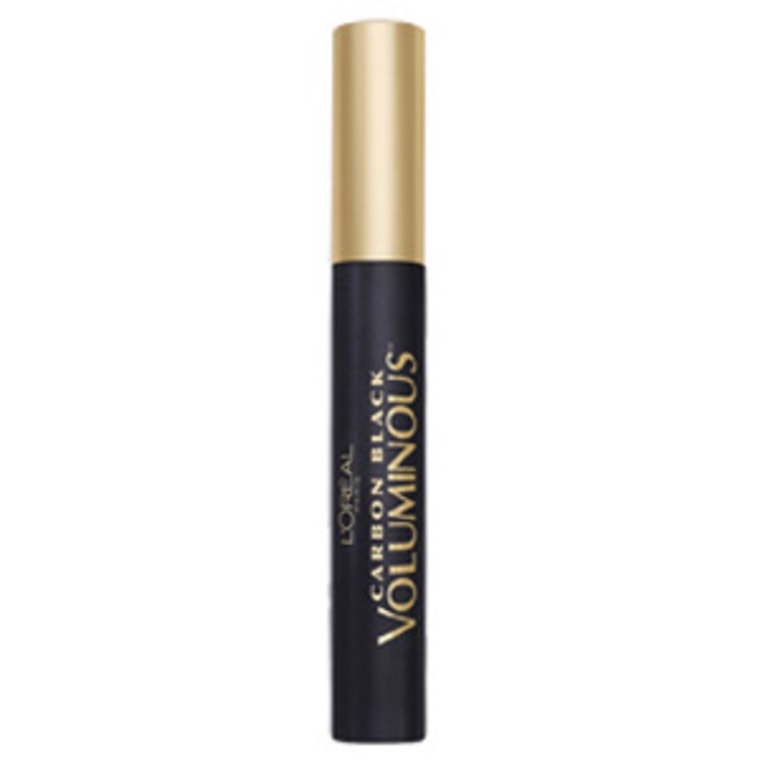 "This is one of my all time favorite mascaras that I've used for many years and always have in my kit. The rich mousse-like formula is amazing but I also love the intense black pigment and the spiral brush is ideal for building volume. It's also very moisture resistant and wears well throughout a long day of shooting but ultimately a major bargain when you compare to the cost of luxury and commercial brands," says Geoffrey Rodriguez, a makeup artist whose celebrity clients include Padma Lakshmi, Gabby Reece and Gigi Hadid.
RELATED: Is your mascara right for you? Here's the ultimate guide for amazing lashes
16. Burt's Bees Tinted Lip Balm, $5, CVS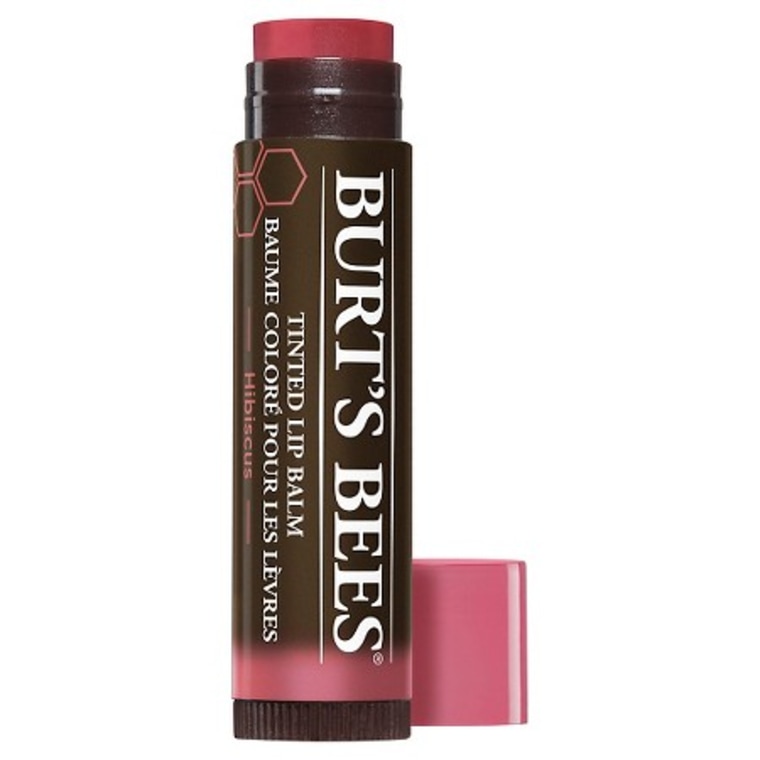 "Sheer stained lips are a personal favorite of mine and I absolutely adore Burt's Bees Tinted Lip Balms. The 100 percent natural formula is extremely moisturizing and protective, with the perfect hint of subtle color. I've even used them as a cheek tint," says Rodriguez.
17. NYX Auto Eyebrow Pencil, $5, CVS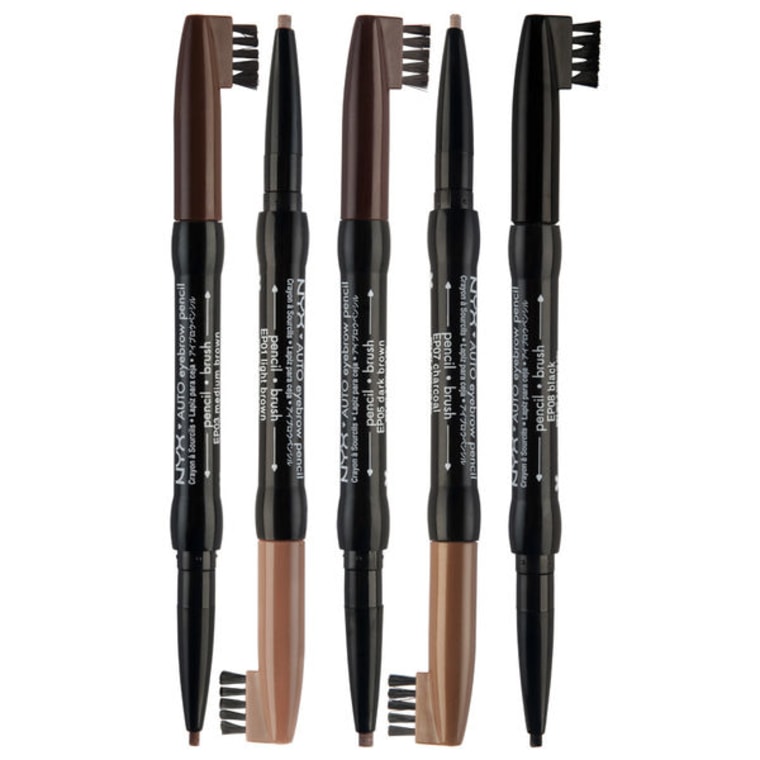 "NYX is the go-to drugstore professional artistry brand for highly pigmented, high-performance cosmetics. The product selection and range of colors are very impressive but one of my favorite products is the Auto Eyebrow Pencil, which is available in four natural shades with an ultra fine tip to create perfectly sculpted brows," says Rodriguez.
18. Yes To Cucumbers Eye Makeup Removing Pads, $9, Walgreens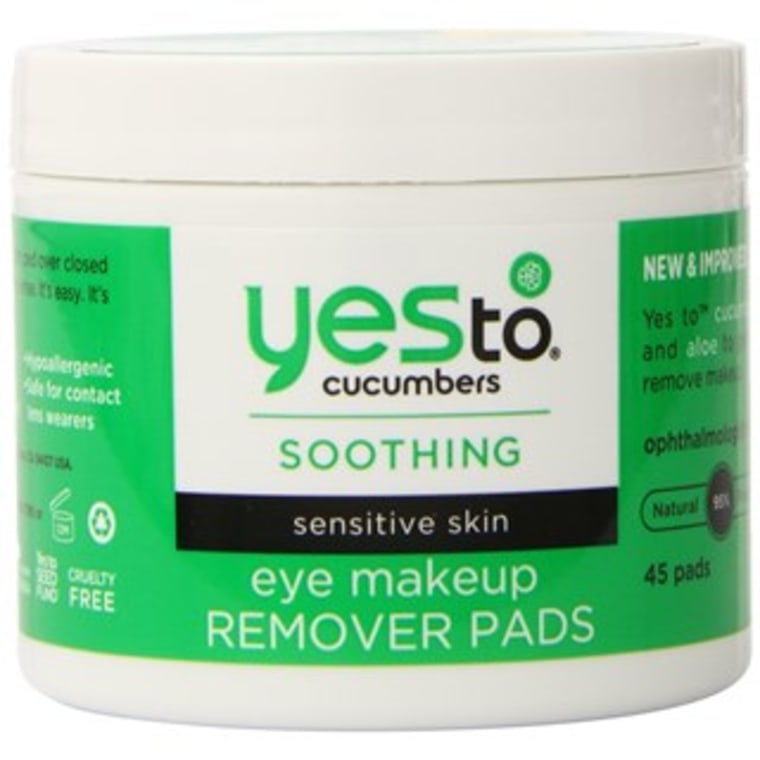 "Makeup removers, particularly for eye makeup often contain harsh chemicals and heavy oils, which can not only irritate the eyes but can also remove expensive eyelash extensions. I always have plenty of Yes To Cucumber Eye Makeup Removing Pads in my makeup kit. They are hypoallergenic and gently and effectively remove all eye makeup without causing irritation and are also very soothing," says Rodriguez.
19. Pacifica Golden Lotus Highlighting Powder, $18, Target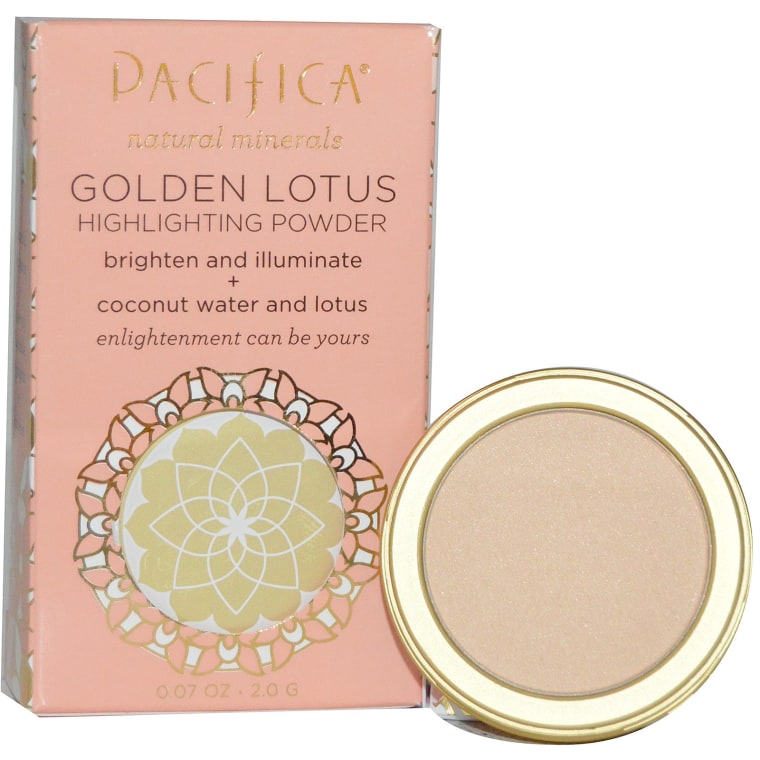 "Pacifica Beauty is doing some amazing vegan and cruelty-free formulations. The entire range overall is exceptional so it's difficult to choose one single product but I am never without the Golden Lotus Highlighting Powder. The soft velvety texture is ideal for setting in concealer, brightening the under-eye area as well for highlighting and looks good on any skin-tone," says Rodriguez.
20. Simple Skincare Day / Night Cream 24-Hour Nourishing, $13, Walgreens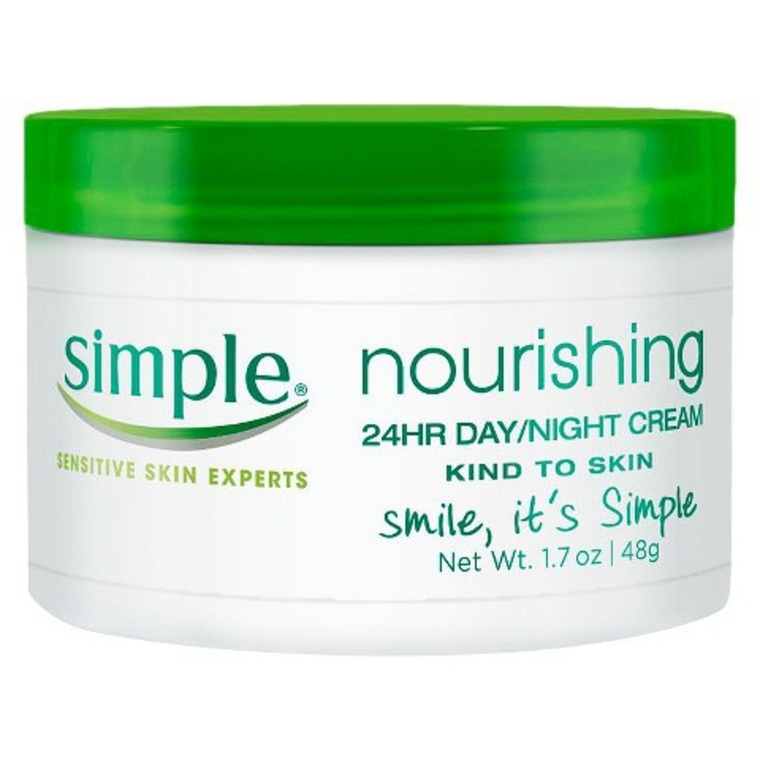 "This has to be one of my to go moisturizers for the winter. It truly is very moisturizing and a little goes a long way! No dyes or harsh chemicals so great for teens and adults," says Ruth Fernandez, a celebrity makeup artist whose clients include Selita Ebanks, Marlee Matlin and Sterling K. Brown.
21. NYX Butter Gloss, $5, Target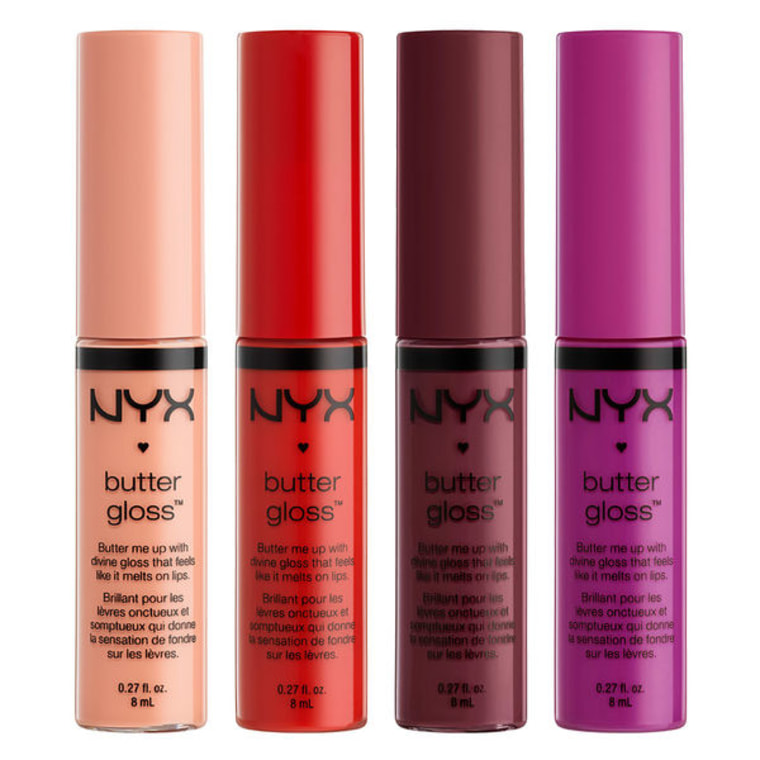 "Best gloss for the price point. The quality of the glosses are great and the color range is perfect for every skin tone," says Fernandez.
22. Real Techniques Core Essential Brushes, $18, Walgreens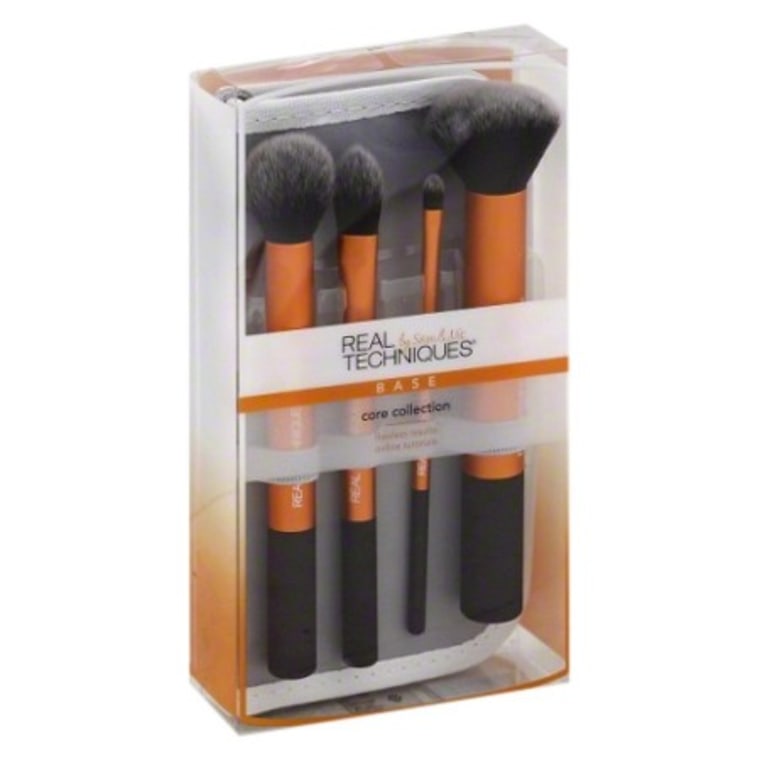 "These brushes are perfect for gifting and come with their own holder, which is a plus. The quality of these brushes are superb and were made by the amazing Sam and Nic Chapman. They are great for beginners and pros alike," says Fernandez.