If there's one thing we can all agree on, there's nothing better than that perfect blowout that continues to look gorgeous day after day.
Whether you did it yourself or turned to the pros for some TLC, getting a good hair day to last is always a win.
It seems actress Brie Larson certainly agrees. The 27-year-old posted a photo on Instagram Wednesday that showed her still rocking her picture-perfect blowout from the Golden Globes red carpet. On Sunday.
"I smile because I haven't washed my hair since the @goldenglobes and I'm feeling pretty confident I can stretch this look a few more days. Thank you @mararoszak ? #dirtyhairdontcare," wrote Larson on her photo.
Go, Brie!
While we agree that there's nothing better than waking up knowing you don't have to wash your hair, here lies the real question: How do you get your hair to look shampoo-commercial worthy for days on end?
RELATED: How to get the most asked-about hair on TODAY — in just 10 minutes
We asked the experts and got to the bottom of it.
1. Find your frequency
For starters, figure out the frequency that works best for your hair type.
"If you have fine hair, you should shampoo more — [maybe] every other day," stylist Marc Mena, whose clients include Mindy Kaling and Mary Louise Parker, wrote to TODAY. "For medium to thick hair, you can extend your shampoo to every second day and for thick or course hair you can wait even longer, every fourth day or even once a week."
RELATED: The 7 things I wish I knew before cutting my thin, fine hair
But if you're not shampooing your hair everyday, how can you prevent it from becoming greasy? Allow us to direct you to the second step.
2. Clarify your intentions
A clarifying shampoo is great way to remove excess oil and residue in the hair that's left over from products. This deep-cleansing formula basically wipes the slate clean for your hair to start fresh, but it should be used with caution.
RELATED: 6 rules to follow for shiny, healthy locks
"Be very careful with clarifying shampoo, they can overly dry your hair, making it brittle and eventually cause breakage," warned Mena. "I always suggest that if you have excessive oil and residue to talk to your local hairstylist or hair care professional first. If you don't have access to a professional, use a mild clarifying shampoo every other week for moderate buildup, or once a week for heavy buildup."
Mena's top pick for a clarifrying shampoo is Suave Daily Clarifying Shampoo because as he says, "it is gentle and doesn't strip the hair."
We say, it doesn't hurt that it costs just $1!
Suave National Daily Clarifying Shampoo, $0.99, Walgreens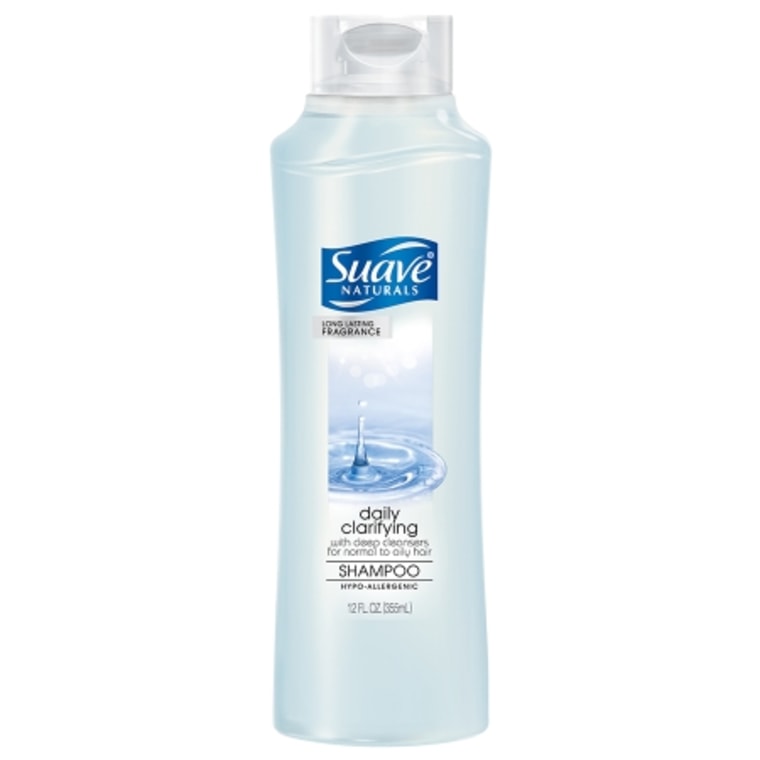 3. Condition the right places
When it comes to conditioner, it's all about location, location location. In other words, be careful not to place it at the root.
The scalp produces its own natural oils, so there's no need to add extra conditioner on top of it. Celebrity hairstylist Sarah Potempa, whose clients include Lea Michele and Julianne Hough, recommends starting about halfway down your hair shaft and combing it through to the ends.
"Conditioner adds oil to their hair, which after a few days will make your hair look flat and lifeless," said Mena. If you want to try a lighter option, see the next step!
4. Try dry conditioner
There's also the option of a dry conditioner, which Mena recommends for those in dry and cold climates. He suggests placing it on the shaft and ends of the hair to help hair look fresh and hydrated.
Girls with thin or dry hair, this will be your best friend!
And speaking of products, you should pay close attention to any other products you choose to use.
RELATED: Is shampoo extinct? Why more women are tossing the bottle
"If you're trying to extend the wear of your hair, then I wouldn't use products that contain silicon, oils or any product that says that it is [labeled as] moisturizing," added Mena. "The oils in these products will make your hair become greasy much faster."
5. Remember, less is more
As a general rule, use only the hair products you need.
"I would focus on one or two great products to start and finish your hair, if any, and I guarantee you'll see more out of your blow dry than overloading on products," DJ Quintero, the hairstylist for Katie Holmes and Sarah Jessica Parker, wrote in an email to TODAY.
How you style the hair is just as important as which products you choose. And it all starts with the initial blowout.
6. Add heat
Think back to when the flat iron first was introduced. Everyone rushed to get "heat protectant" sprays in fear of frying their locks. But some experts, including Quintero, say heat can actually be useful.
"After a great blow dry, use a heating tool to make it last. Run a flat iron over the ends if you [want] it straight or a curling iron to give extra body. The heat helps smooth out the frizz and smooth out the cuticle," Quintero said.
RELATED: Is heat styling really that bad for your hair?
Throughout the time between shampoos, you can always touch up your hair using a heat styling tool. And just because you're skipping shampoos, doesn't mean you have to skimp out on showers.
7. Get a futuristic shower cap
If you're trying to preserve a great blowout, a shower cap will easily become your new BFF. But there's no need to rely on the unattractive plastic covering from your grandmother's day.
Jacquelyn De Jesu, the founder of SHHHOWER CAP, has introduced a new line of caps that are anti-bacterial, anti-humidity, machine-washable and come in chic patterns. This is a girl who knows how to save your hair from shower spray.
De Jesu recommends putting your hair in a top knot firt, then pulling the shower cap on from back to front, making sure you cover the ears for the best protection.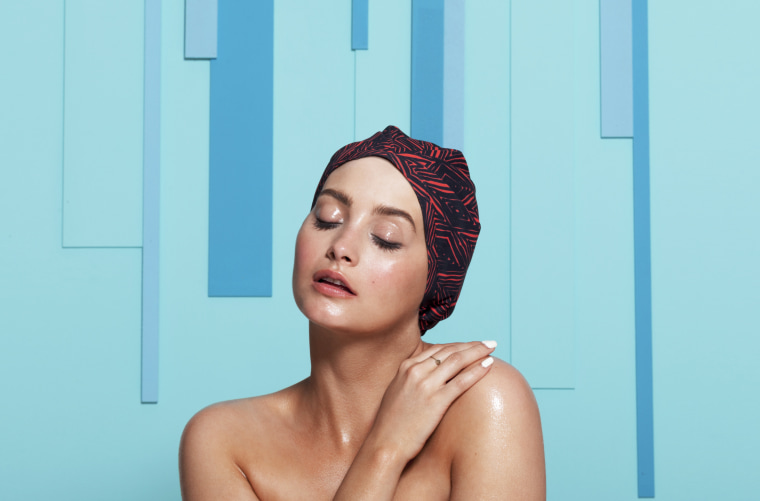 8. Style in your sleep
Believe it or not, how you sleep is equally important to keep your hair looking its best.
"When sleeping, keep your hair on top of your head and use something soft [so you don't] dent," Quintero said, suggesting a loose bun in a scrunchie while sleeping on satin sheets. "This will not only give a little lift at the roots but help keep your blowout."
RELATED: How to sleep on wet hair and wake up with a glam hairstyle
9. Spray the oil away
Once you notice your roots starting to get a tad oily, whip out the dry shampoo, which helps your hair look fresh and fabulous longer.
If you're in the market for a dry shampoo, Mena and Quintero recommend the following:
Refresh+Care Invigorating Dry Shampoo, $3.94, Dove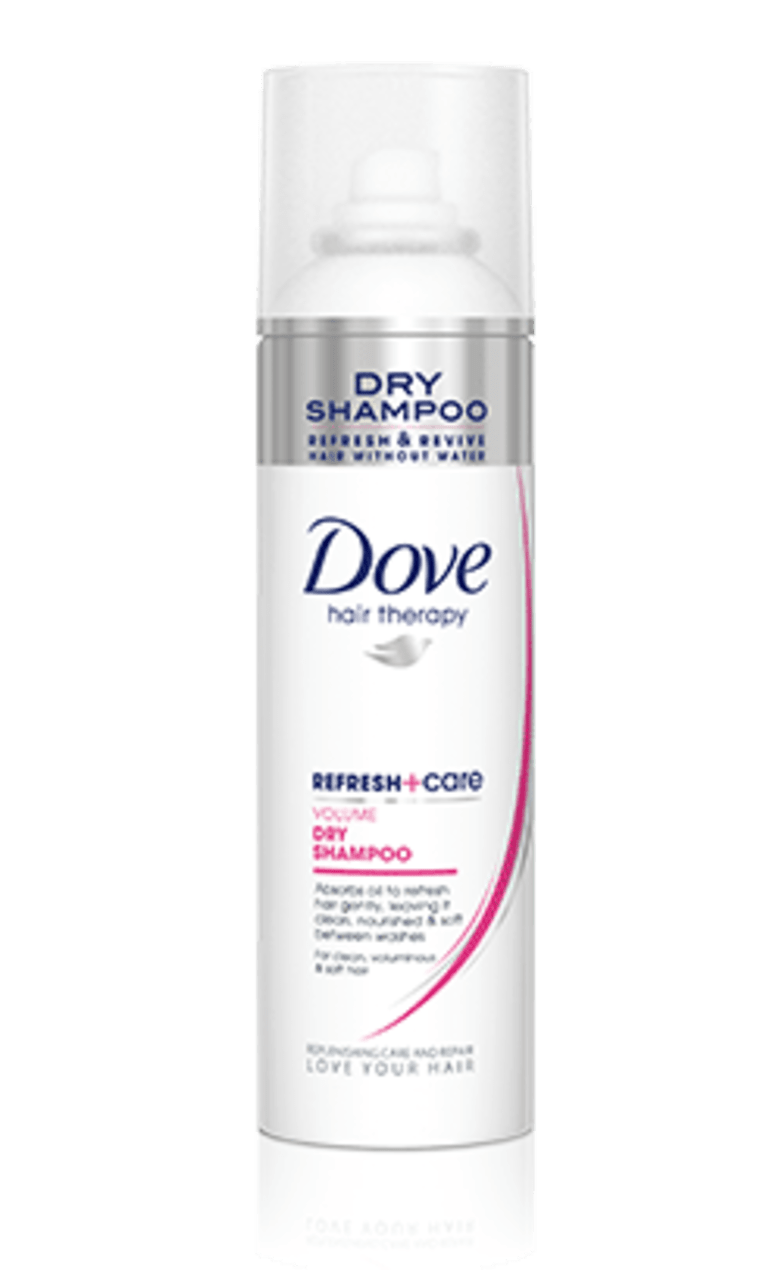 Klorane Dry Shampoo with Oat Milk, $20.00, Sephora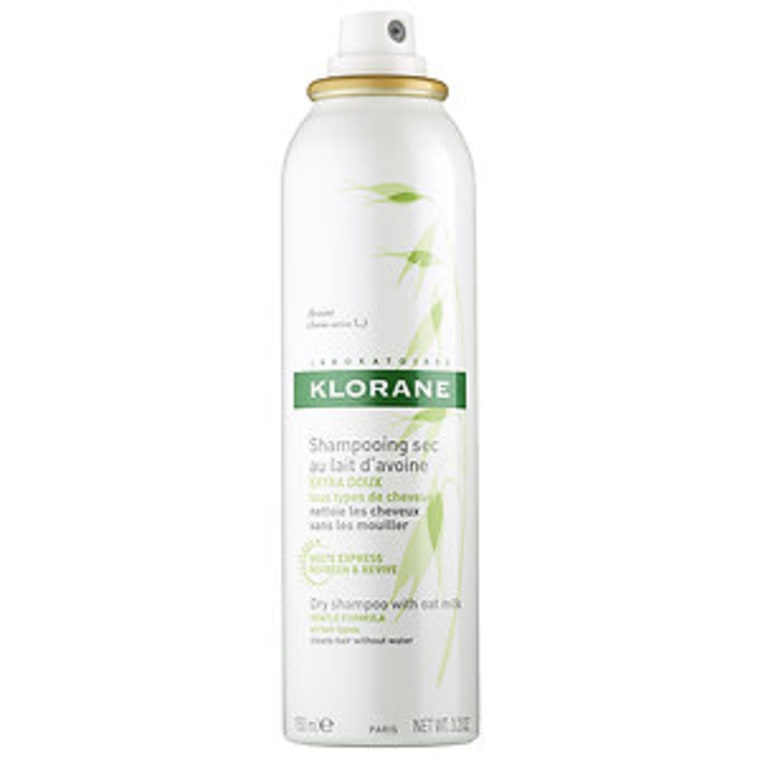 Voluminizing Dry Shampoo Lift Powder, $35.00, Kertain Complex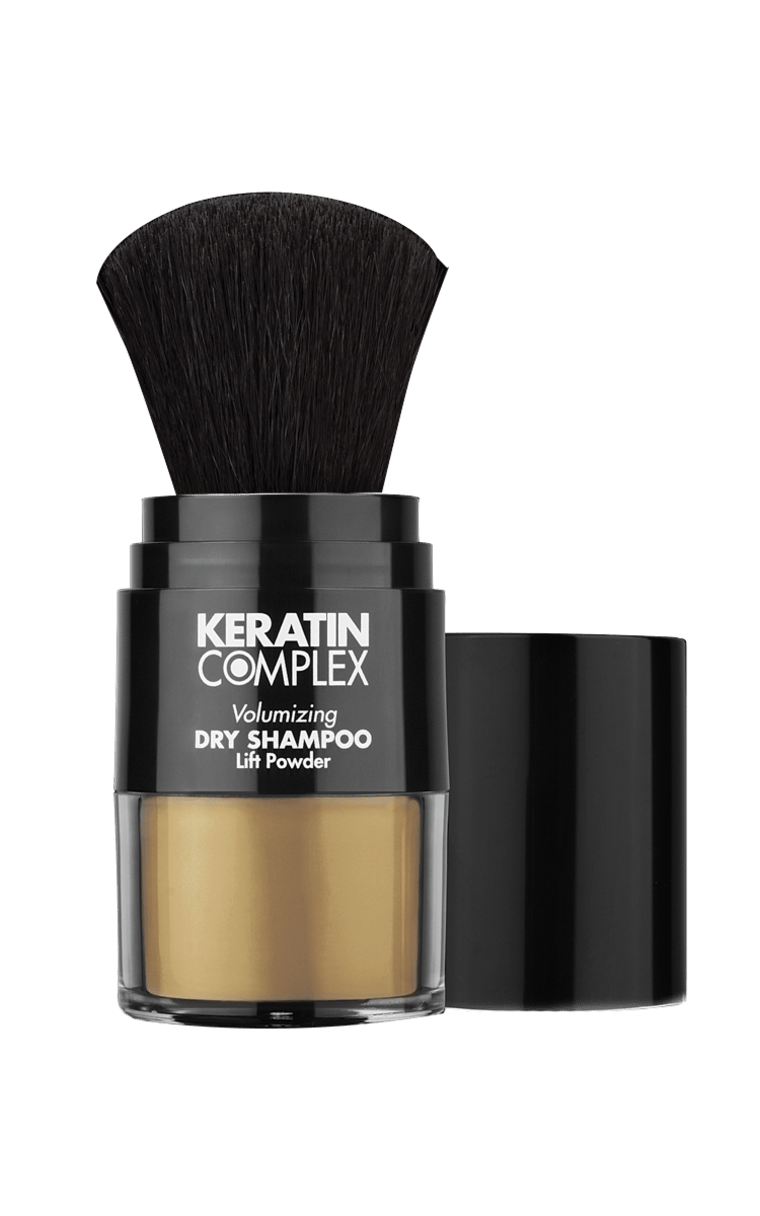 Dry Texturizing Spray, $44.00, Oribe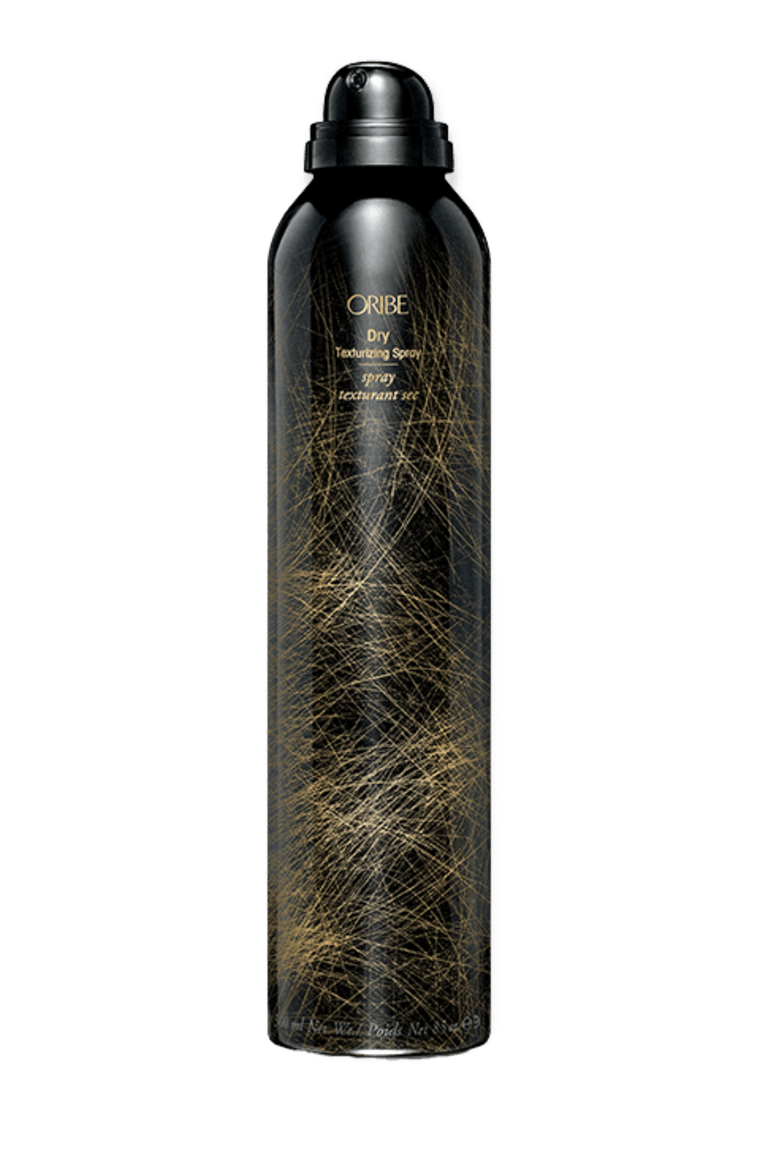 RELATED: People and TODAY Beauty Awards 2015: Hair product winners
Dry shampoo is also a great staple for your workout bag. For those who love to hit the gym, Quintero recommends wearing a headband to absorb any excess sweat and using dry shampoo pre-workout. Afterward, use the dry shampoo as a refresher to neutralize any bad odors in your hair. His go-to refresher is Oribe's Cote DAzur.
Cote dAzur Hair Refresher, $25.00, Oribe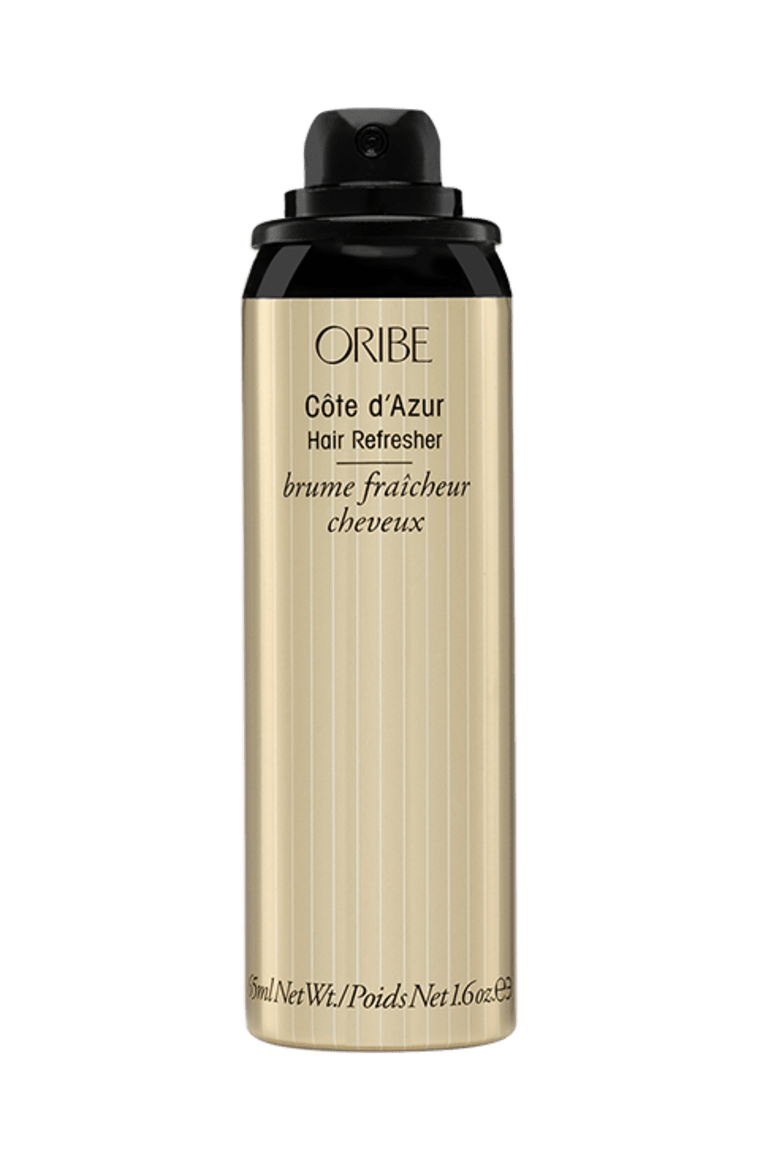 Quintero advises to rub the formula into the root, and then use a flat brush to both distribute the product and get rid of any excess oil.
And if you're brunette and worried about the white residue, try out a tinted version. Between us, it can also help cover up grays between color jobs.
Find these tips helpful? Share them with your friends on Pinterest!
Bonus tip! Keep tissue paper in your purse
If you need a really quick fix, Mena suggests grabbing a piece of tissue paper and using it to dab at the root of your hair to pick up any excess oil. Unlike the popular baby powder hack, this won't leave you looking like you're in a gray wig.
This article was originally published on Feb. 15, 2016 on TODAY.com.