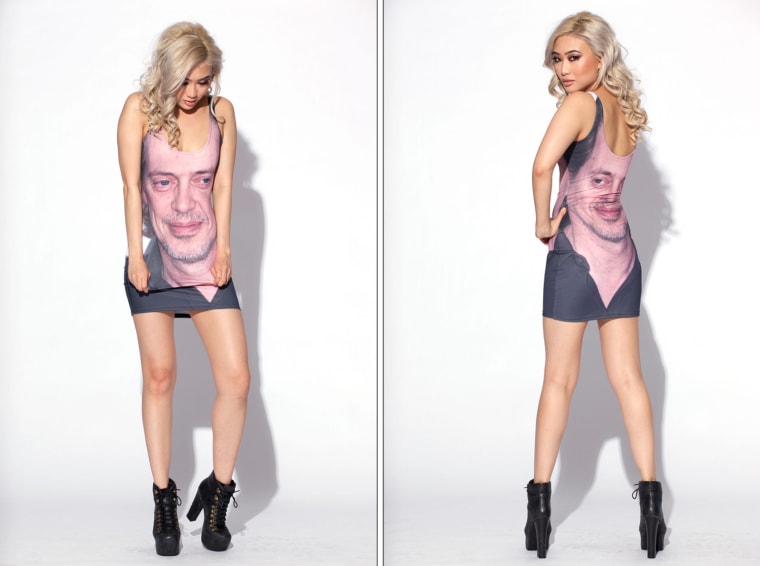 By Rina Raphael
A new fashion icon has emerged, and, well, we couldn't have predicted this one. It's actor Steve Buscemi, the grinning "Boardwalk Empire" star, and his mug is everywhere.
Weirdest of all is this frock, emblazoned with actor Steve Buscemi's sad puppy eyes.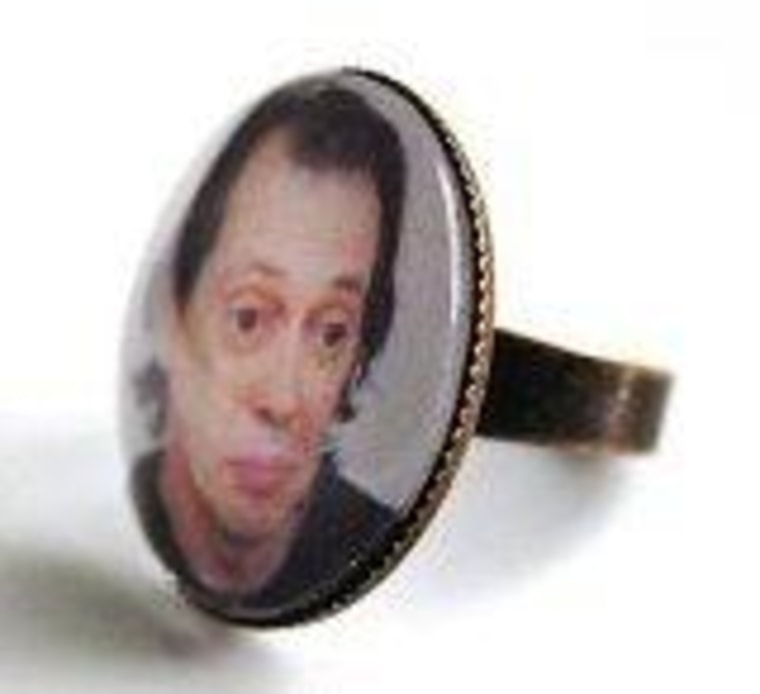 The form-fitting item, aptly named "The Steve Dress," features Steve on both sides, so you can express your fandom both coming and going. On sale for $100 at BlackMilk, its become an internet darling, with Defamer boldly declaring it "the most amazing dress in the world."  
This eccentric outfit is only the most recent addition to recent Buscemi obsession, including the popular Tumblr "Chicks with Steve Buscemyes" (it is exactly what it sounds like), the print-and-wear Steve Buscemi's Eyes mask, and Buscemi-inspired jewelry.  
Is the former "Fargo" star a style icon? Did we miss the memo? And would you wear  this dress... outside the house?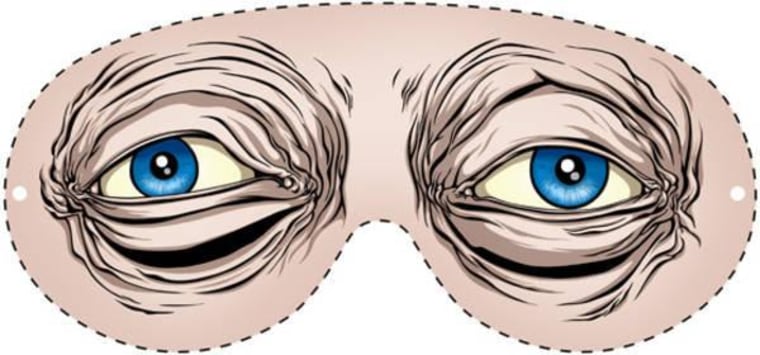 More: Lady Gaga may work for Beatrice's hat designer
Thiessen gives props to Bieber for rocking a Kelly Kapowski tee
Will Hillary Clinton bring back scrunchies?