Trees are budding, flowers are blooming and birds are chirping. Forget about spring cleaning — it's time for a little spring re-decorating!  Bobbie Thomas, TODAY style editor and author of "The Buzz" for In Touch Weekly, shows you how some small touches can make your home feel fresh for spring.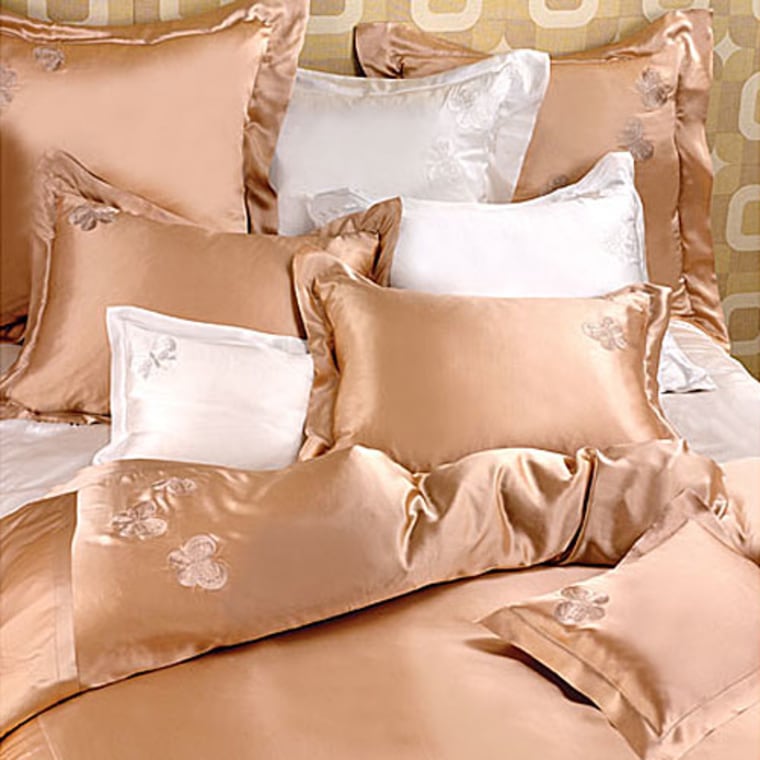 Not only can you lighten up your bedding, but try airy window treatments to transform a tired view. West Elm ($24-129; westelm.com) offers a variety of sheer and subtly textured curtains.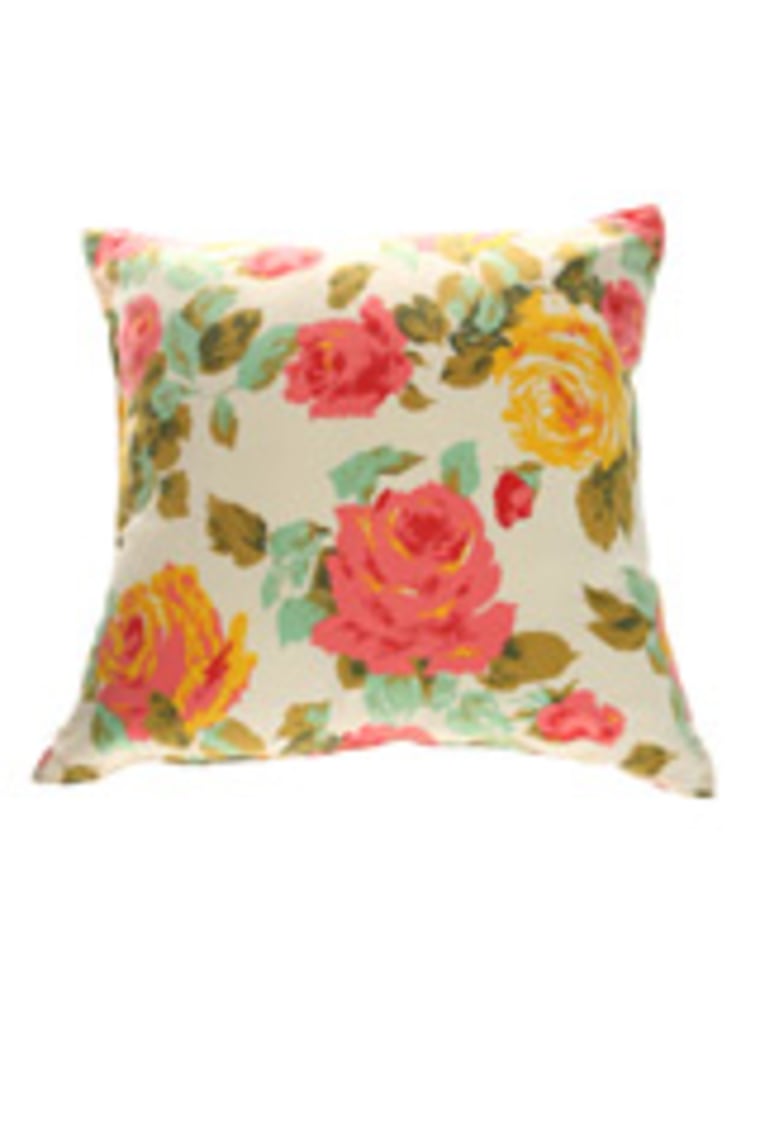 Blooming budsFresh flowers won't last forever, but beautiful floral pillows are a great way to keep the feel of a garden alive in your home. Whether you choose vintage rose patterns like the ones from Urban Outfitters ($17.99-26; urbanoutfitters.com) or abstract floral prints like those at Pier 1 ($6-35; pier1.com), a pretty pillow bouquet will add a burst of spring to any chair or sofa.
Mother nature
Whether you're a city kitty stuck in a cement jungle or a country girl gazing out at a meadow, invite the outside in with wall murals and decals. The Bilk Wall Decal at Urban Outfitters can be constantly refigured, depending on the flight pattern you prepare, you can also play with the press and peel Dot-O-Rama bubbles, or do-it-yourself types can use their Nature Graffiti stencils to imprint the walls with sparrows, chimps and deer ($10-58; urbanoutfitters.com).
Old School Stationers colorful bird and botanical letterpress prints ($38; raredevice.net) are also easy to display. For a more lasting look, evoke the feel of a forest with wallpaper. L.A.-based Walnut Wallpaper has every print you could ever hope for. Some of their wilderness-like wall favorites include Birdtree, New Paradise, Woods, Cactus Paisley, Catepillar Leaf and Ivy ($115-160 per roll; walnutwallpaper.com), while Inke Heiland's wallpaper menagerie features silhouettes of elephants, crocodiles, giraffes, monkeys and more ($70-95; rompbklyn.com).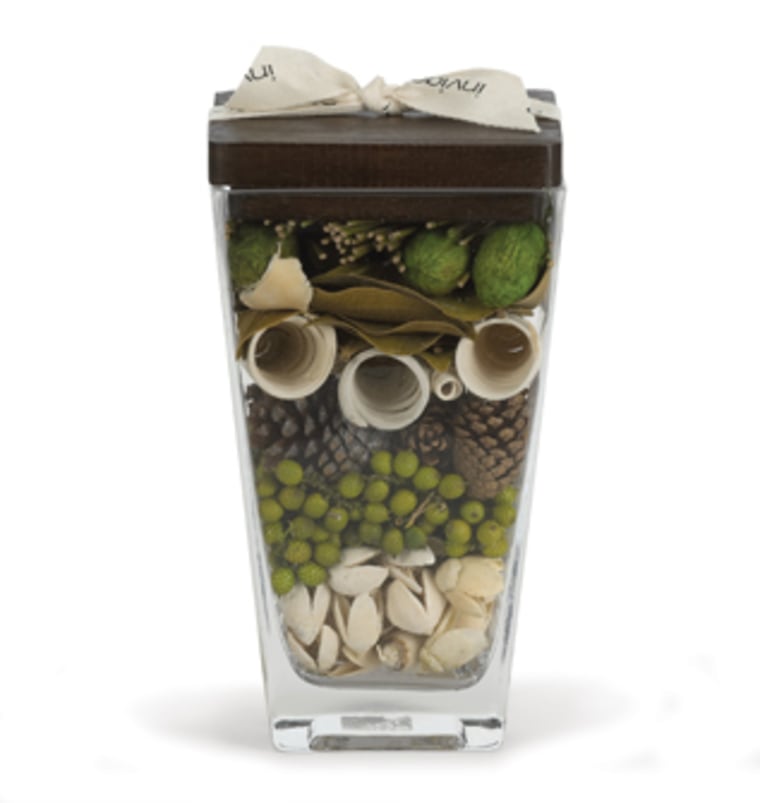 Fresh scents
Candlelight keeps you cozy in the winter, but there's no need to light a fire just to freshen up the air. Usher in springtime with breezy alternatives to candles such as sprays, diffusers and potpourri. Healing Garden ($6.75; Wal-Mart stores) and Cornelia ($32; cornelia.com) offer sleep-inducing lavender scented pillow mists, while Voluspa's Aroma Room Sprays ($18; zanadia.com) and Jo Malone's new Scent Surround Sprays ($55; jomalone.com) keep both your skin and your home smelling sinfully good. For a fragrant alternative that looks as lovely as it smells, India Hicks Island Living Treasure Box features scented rocks, shells, a treasure key and a map ($30; crabtree-evelyn.com), while Archipelago Botanicals houses potpourri in elegant glass containers ($45; beautyexclusive.com). And oil diffusers such as Red Flower ($74; redflower.com), Antica Farmicista ($88; Nordstrom.com) or Altru ($65; abchome.com) will fill the air with a fragrant aroma you don't have to worry about blowing out before you leave.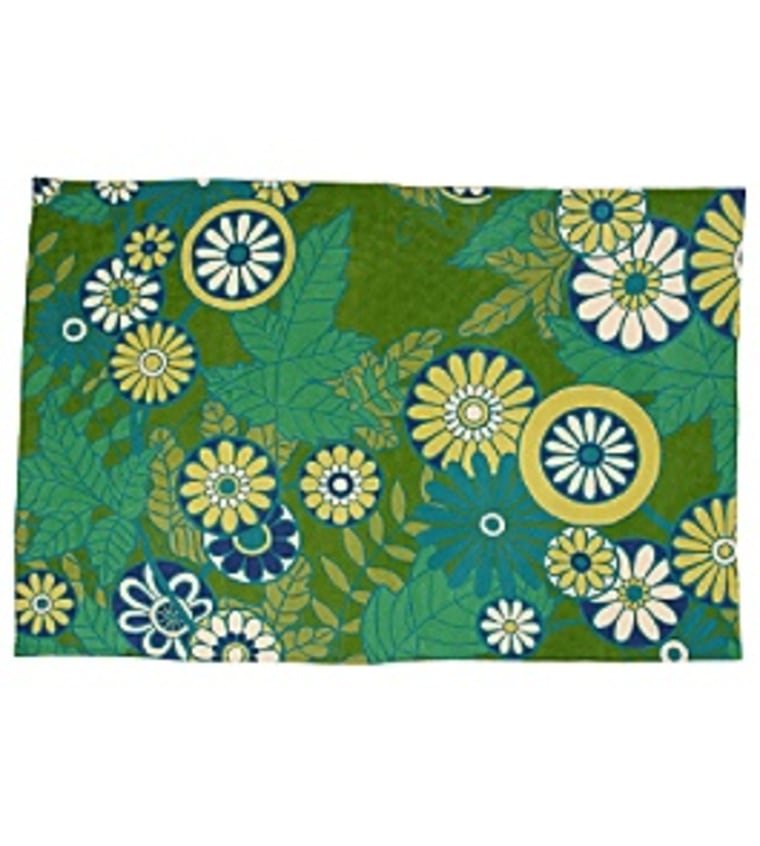 Bright ideas
Still looking for just a little something to spruce up your living space? Bring the beach to your bath, and house your summer shell collection in a shower curtain with pockets like the Porthole Pocket Vinyl Shower Curtain ($19.99; Bed, Bath and Beyond). You can also incorporate a favorite fashion trend into your home with a few mod accents. After all, a geometric picture frame or vase may inspire you to wear the miniskirt that's been hiding in your closet! Or take a walk on the wild side, with a vibrant throw rug like the ones from Target (target.com), Ikea (ikea.com) or Anthropologie (anthropologie.com). A welcome mat may be just the thing to officially invite springtime into your home!