Rather than feeling stuffy, coordinated separates (and even colorful suits!) have taken on a youthful vibe that's perfect for spring. These matching tops and bottoms have graced stars like Taylor Swift, Rihanna and Jennifer Lawrence as a stylish alternative to a dress—but they're not just for teens and 20-somethings. Here's how to rock this trend at any age.
In your 20s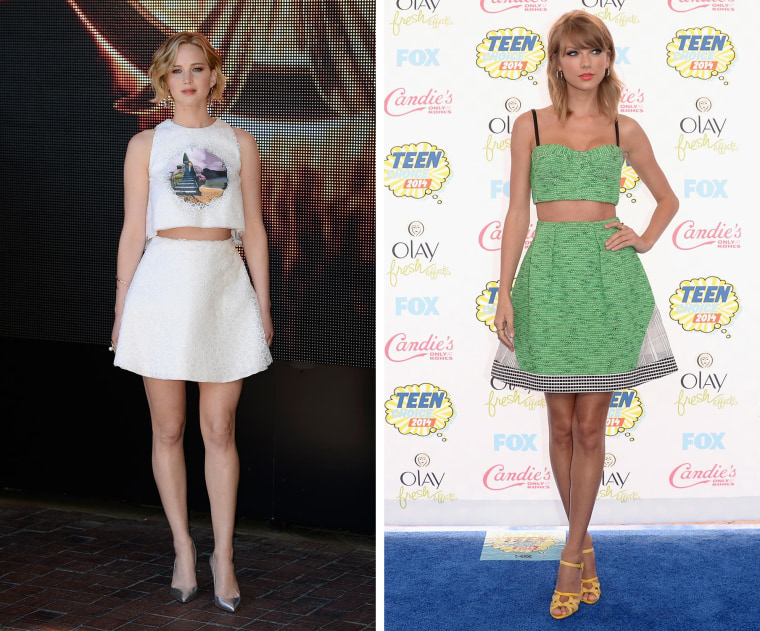 Your 20s are a great time for fashion experimentation before you solidify your signature style. As Taylor Swift proves over and over again in her crop tops, anything goes at this stage of life. Opt for separates that are flirty and fun, and feel free to show some skin via miniskirts, shorts or bralettes. And if you don't feel comfortable showing too much skin, take a page out of Jennifer Lawrence's playbook and choose a high-waisted A-line skirt and fluted top that gives just a peek of skin at the smallest part of your waist.
Try: H&M Jacquard-weave top, $10 and Jacquard-weave skirt, $25
In your 30s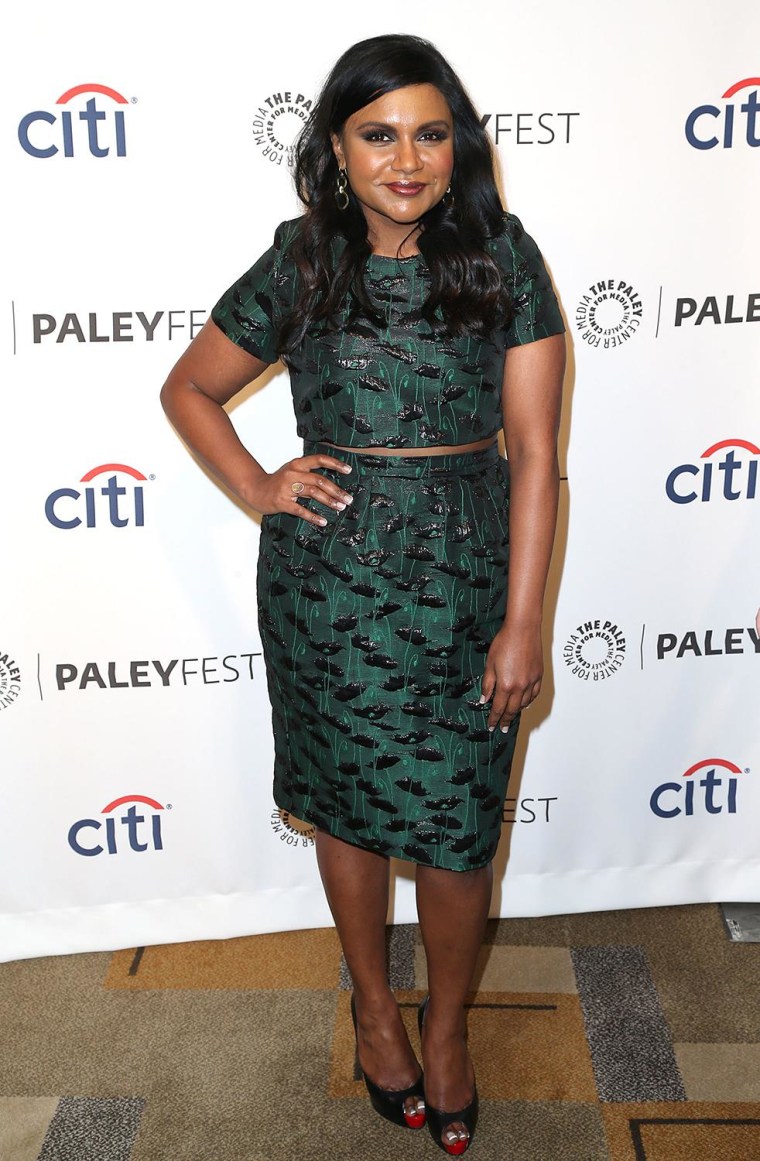 The 30s are all about discovering what looks best on your body and sticking to it—but don't feel the need to dial down fun trends. Make sure your set feels sophisticated (and less revealing) by choosing a midi-length skirt and a top with sleeves. Go ahead and experiment with striking patterns or bright hues and you'll be sure to turn heads.
Try: Endless Rose Check Sweater, $66 and Check Pencil Skirt, $72
Read more: See other ways to incorporate the gingham trend into your spring wardrobe.
In your 40s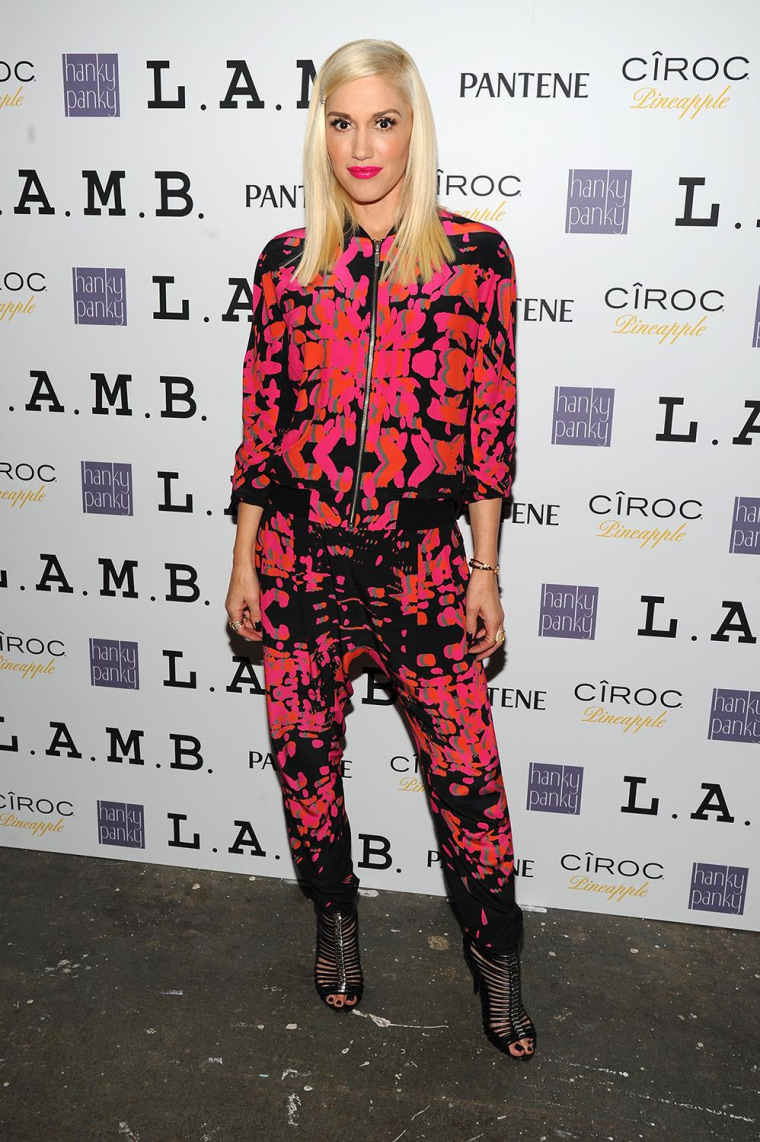 Forgoing the safe choice of a dress in favor of a two-piece ensemble proves you're still willing to a take a sartorial risk in your 40s. Gwen Stefani is the queen of pairing a heavily printed top with a matching pair of pants (or even a jumpsuit that looks like separates). For a softer take on the trend, break up the print with a leather jacket or opt for a midi skirt instead. Choosing a luxe fabric like silk or suede give a refined twist.
Try: Mango Tropical print trousers, $80 and Printed tulle top, $45
In your 50s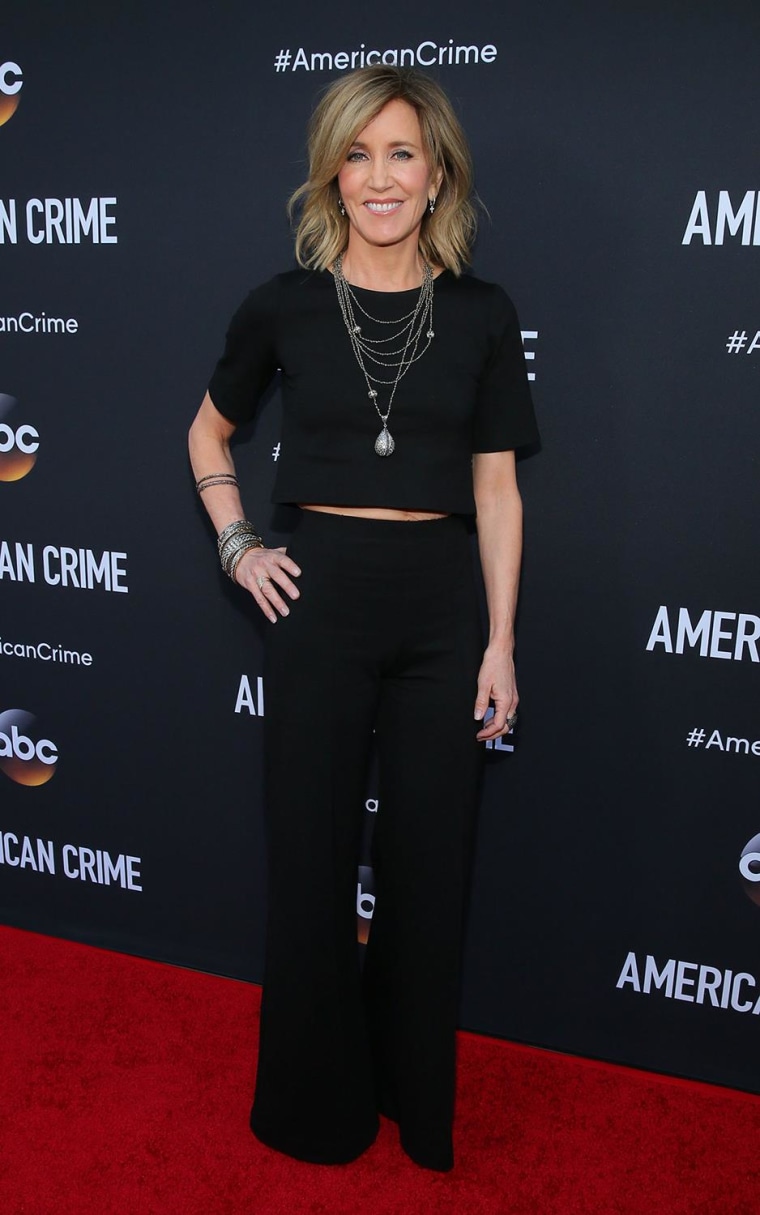 The key to mastering style in your 50s is to keep it classy and flaunt your best assets. Felicity Huffman shows how it's done in an unexpected yet simple top-and-pants set. Play with proportions by trying a short, boxy top and wide-leg, flowy slacks. Or, try a sleek matching suit in a bright color or stark white.
Try: Get Felicity's exact look with Ripley Rader's Black crop top, $80 and Black wide leg pant, $158
In your 60s & beyond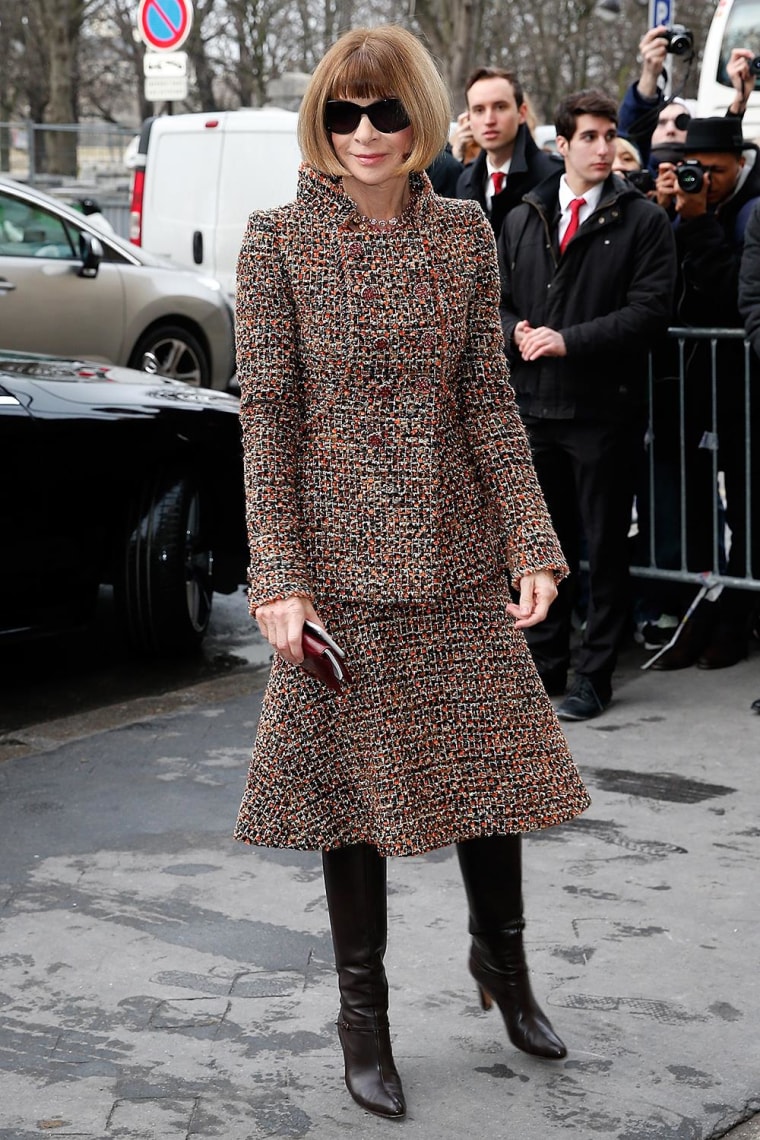 While the days of baring (even a sliver of) your belly should be behind you at this point, a two-piece set is still a great option. Try a longer length, peplum-style top in a vibrant pattern, paired with a matching skirt or flared pant. Another way to wear the trend is with a ladylike skirt and jacket combo. Look to Vogue editor Anna Wintour for inspiration on this polished look.
Try: Zara Striped crop top with side slits. $70 and Striped sarong skirt, $80