Winter has come and gone, but if you're like us, it probably left your dry skin behind!
The cold months wreak havoc on our skin, causing dry and sallow complexions. And with summer around the corner, it's never too soon to start preparing for the sun.
Dermatologist Dr. Debra Wattenberg stopped by Studio 1A to share a few easy remedies to help relieve the most common springtime ailments. And, as it turns out, you might even have a few of the products already at home.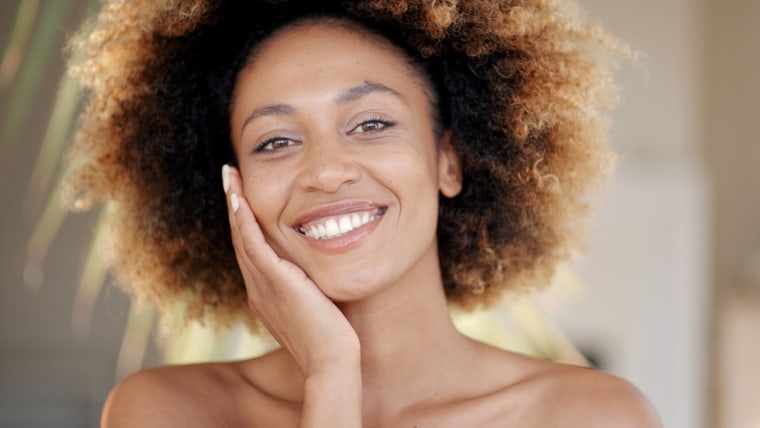 Scrub and exfoliate
First things first: eliminate that winter skin! It's never too early to start exfoliating away the old, dry spots left by cold weather. Wattenberg explains that this is the time of the year when your entire body could use a good scrub.
RELATED: 7 ways to soothe and protect winter skin, from milk baths to DIY scrubs
The remedy:
Combine eight strawberries, two tablespoons of olive oil and one tablespoon of sea salt to create an easy strawberry foot scrub.
Restore and brighten
Cold weather can leave your skin feeling dull and flat. To achieve a refreshed, bright glow for spring, Wattenberg recommends using a citric fruit mask that is simple to make at home. Grapefruit, lemons and oranges contain citric acids that help break up the glue between the skin cells and unclog pores. Vitamin C is naturally found in these fruits and can help repair skin damage.
The remedy:
Mix two teaspoons of grapefruit juice, two teaspoons of sour cream and an egg white to create a mask. Leave it on for 10 minutes and rinse.
Get rid of itchy eyes
This time of the year can be a big problem for allergy sufferers, and these allergies lead to all sorts of annoying problems — from itchy, watery eyes to puffy circles and swelling. If this sounds familiar, then you might want to consider buying tea ... and any flavor will do! The Tannic acid in the tea bag will help reduce the swelling and inflammation.
RELATED: A DIY facial scrub and 9 other surprising beauty uses for tea
The remedy:
Moisten the tea bag with warm water, soak it in cool water and then apply it to your eyes for 10 minutes. Cucumber slices or crushed cucumbers are another great anti-inflammatory solution.
Soothe sunburns
As spring and summer approach, it's important to remember to protect your skin from the sun. According to Watternberg, some of the worst sunburns occur "in early spring, because the weather is still cool and people forget they can burn on a cool sunny day." Studies have shown that even one blistering sunburn can increase your risk of developing skin cancer over five times. Use sunscreen with an SPF of at least 30, and make sure it's not expired from last summer. But, if you do get a sunburn, there's good news: you probably have most of the ingredients to handle it right in your kitchen cabinet.
RELATED: Cure all your winter skin woes from tip to toes
The remedies:
1) Mix equal parts cold milk and cold water, and apply it as a cool compress. Milk has great anti-inflammatory properties.
2) Create a paste to soothe the burn by mixing 1/4 cup of oatmeal with three to four tablespoons of warm water, a teaspoon of honey and teaspoon of olive oil. Apply it to your skin for 10 minutes and rinse. Honey is also antiseptic, so it can prevent infections.
3) Apply coconut oil as a moisturizer to the burned skin. It's fragrance-free, so it won't irritate, and it contains great antioxidants that help the skin heal.
4) Drink tons of water, as sunburns often cause dehydration.