It might not feel like it yet, but winter's long, cold days are winding down and spring is just around the corner. That makes now the perfect time to update your wardrobe with the latest spring fashion trends!
Fashion expert Ashley Bellman visited TODAY Friday to share the hottest trends of spring so that your wardrobe will be ready for the new season.
RELATED: Nothing says glamour like a bold red lip! How to find the perfect shade for you
1. Statement earrings
Expect to see big, brightly colored earrings everywhere this spring. These statement-makers are the perfect accessory to pair with a solid-colored romper and black flats.
Fluoro Crispin Drops, $48, BaubleBar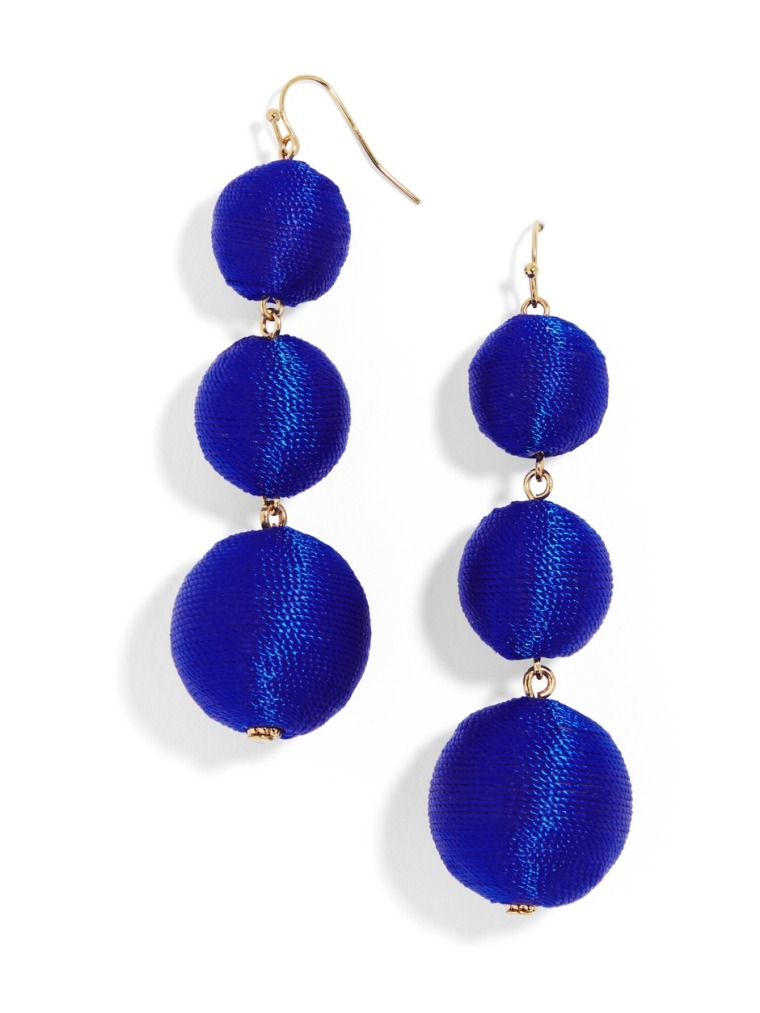 Embellished Earrings, $65, Nordstrom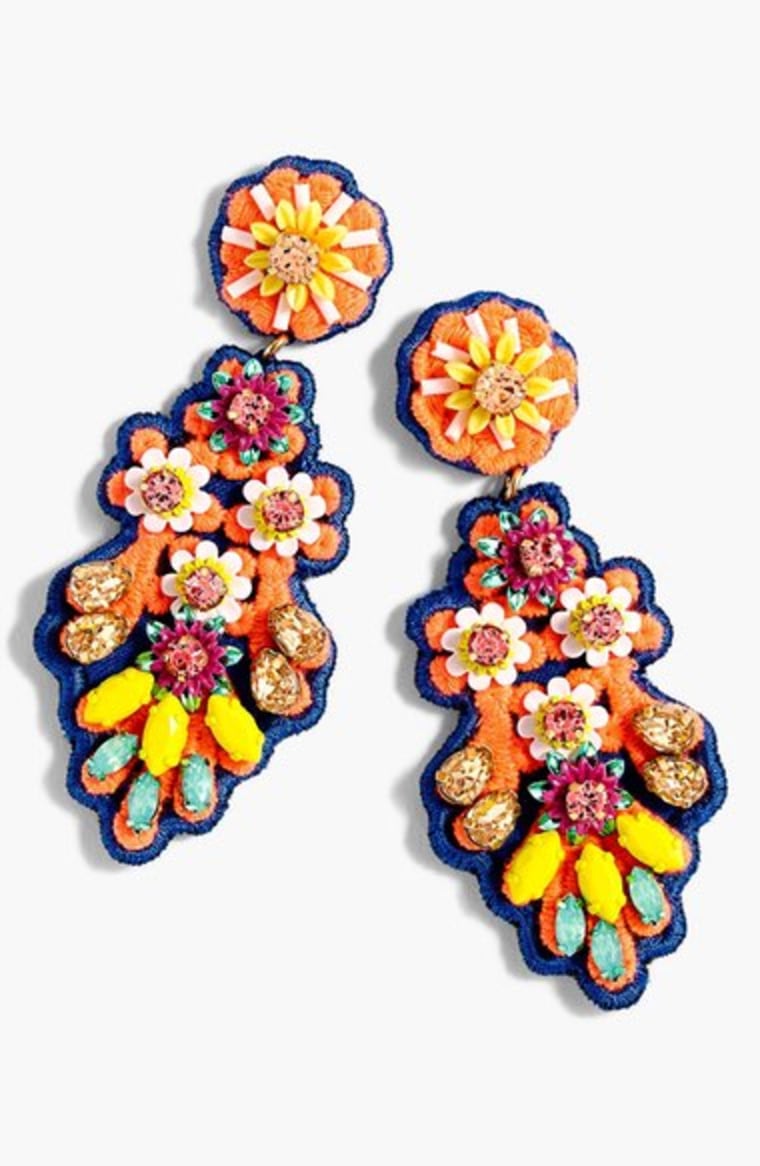 Vanessa Mooney The Astrid Knotted Tassel Earrings, $45, ShopBop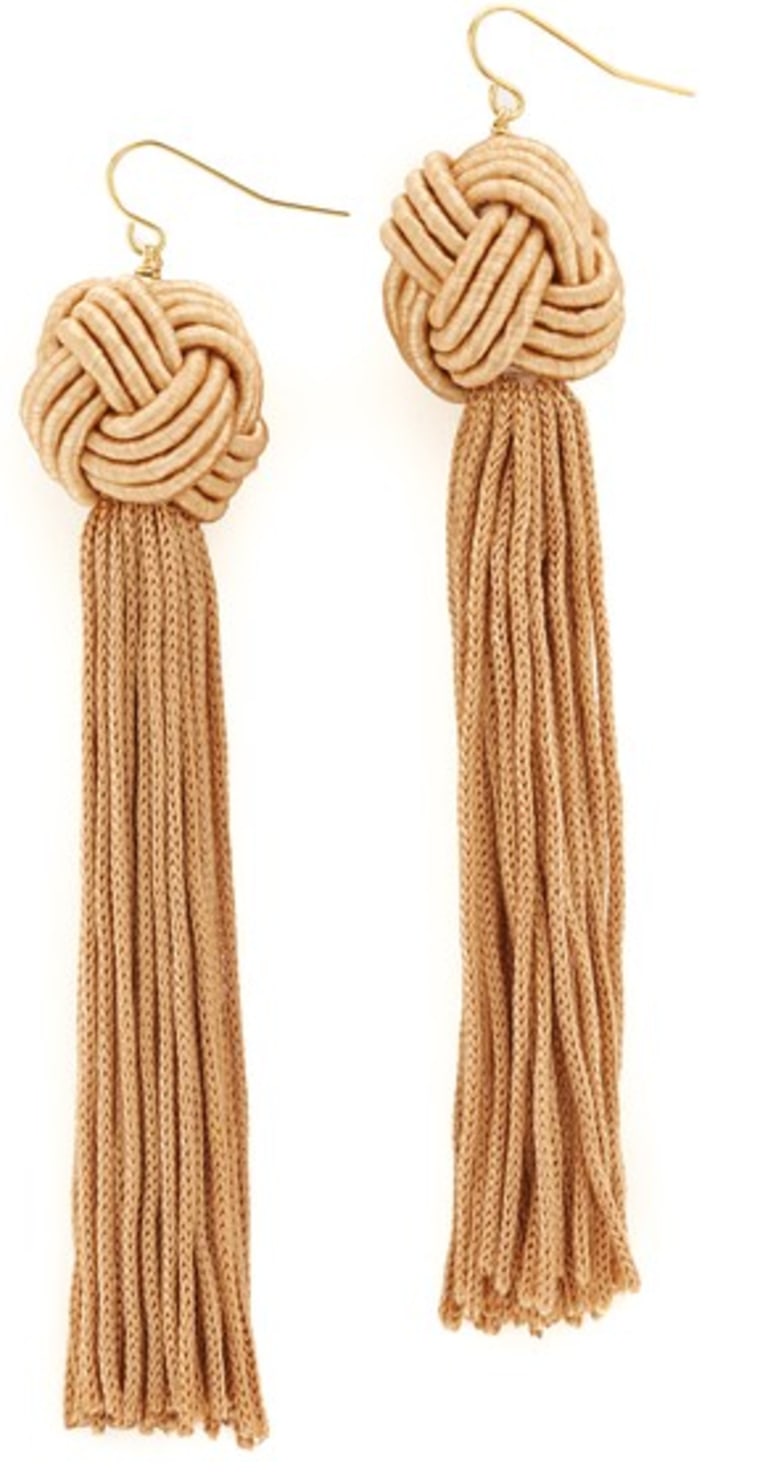 Monet Tassel Drops, $38, BaubleBar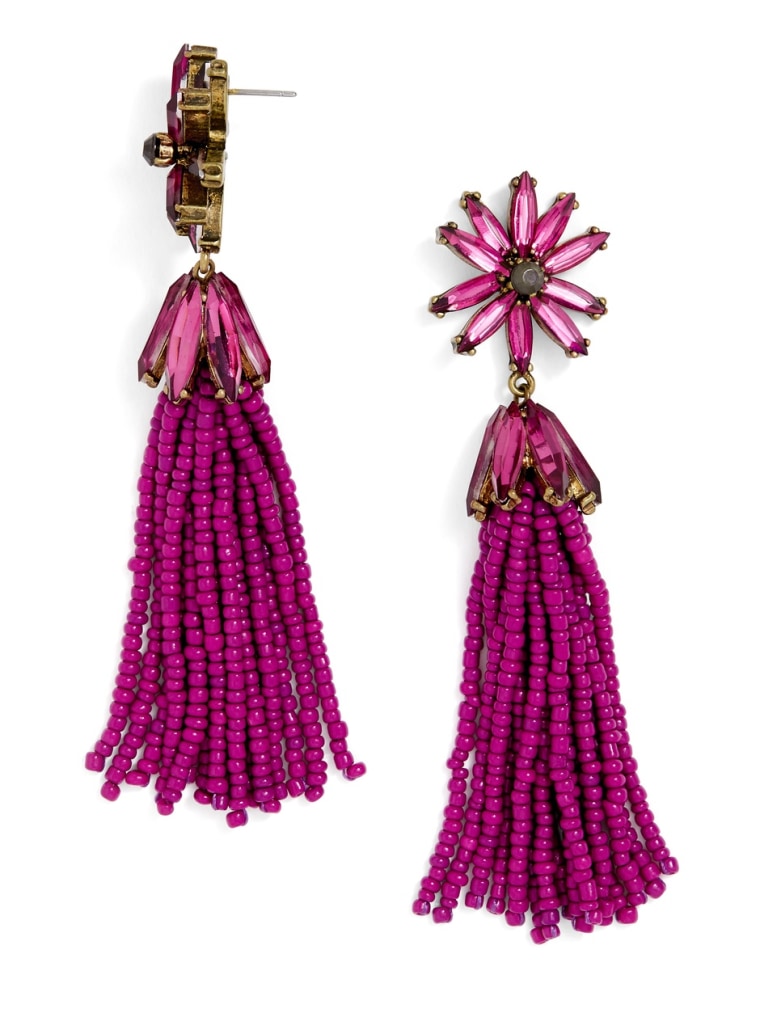 Mixed Media Fringe Earrings, $10, Charming Charlie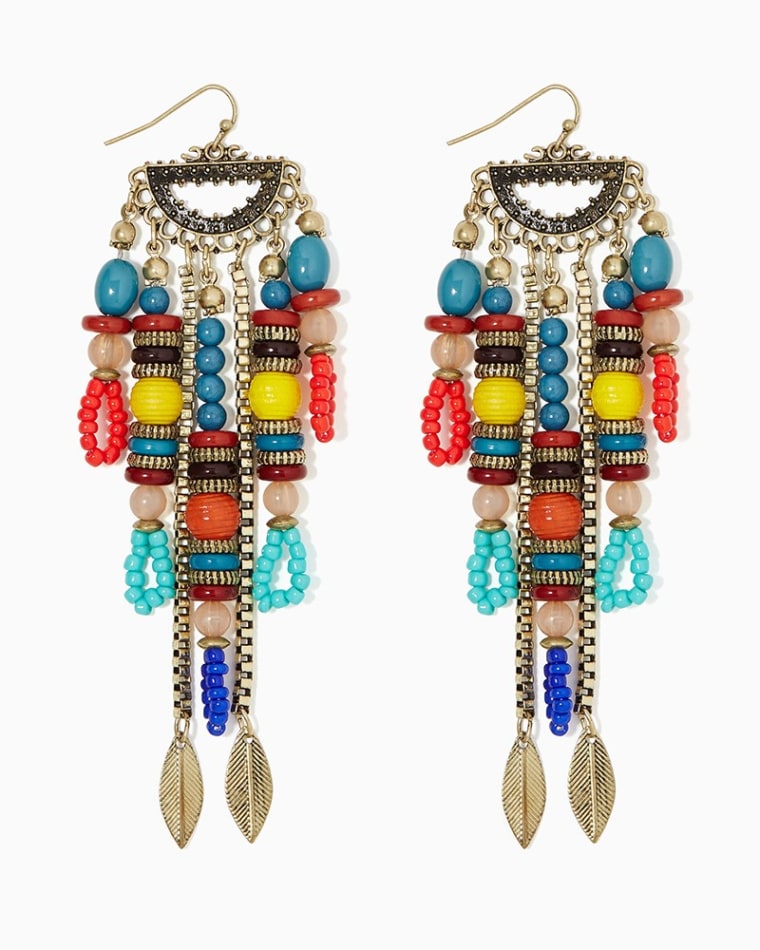 Pretty Poms Tassel Statement Earrings, $98, Kate Spade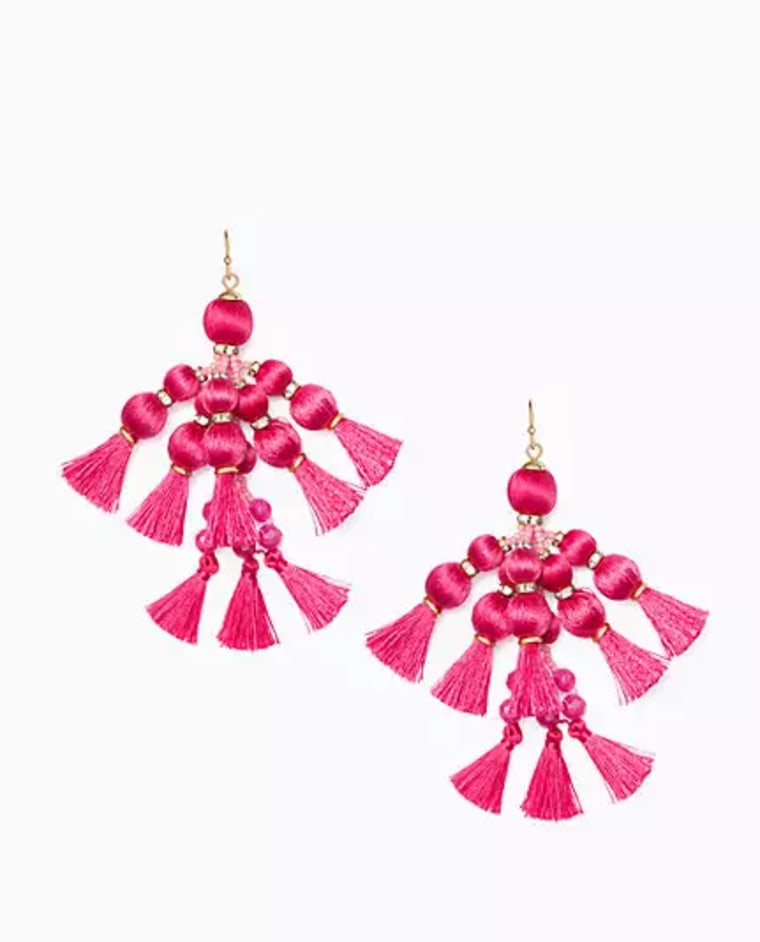 Jennifer Satin Playsuit, $21, BooHoo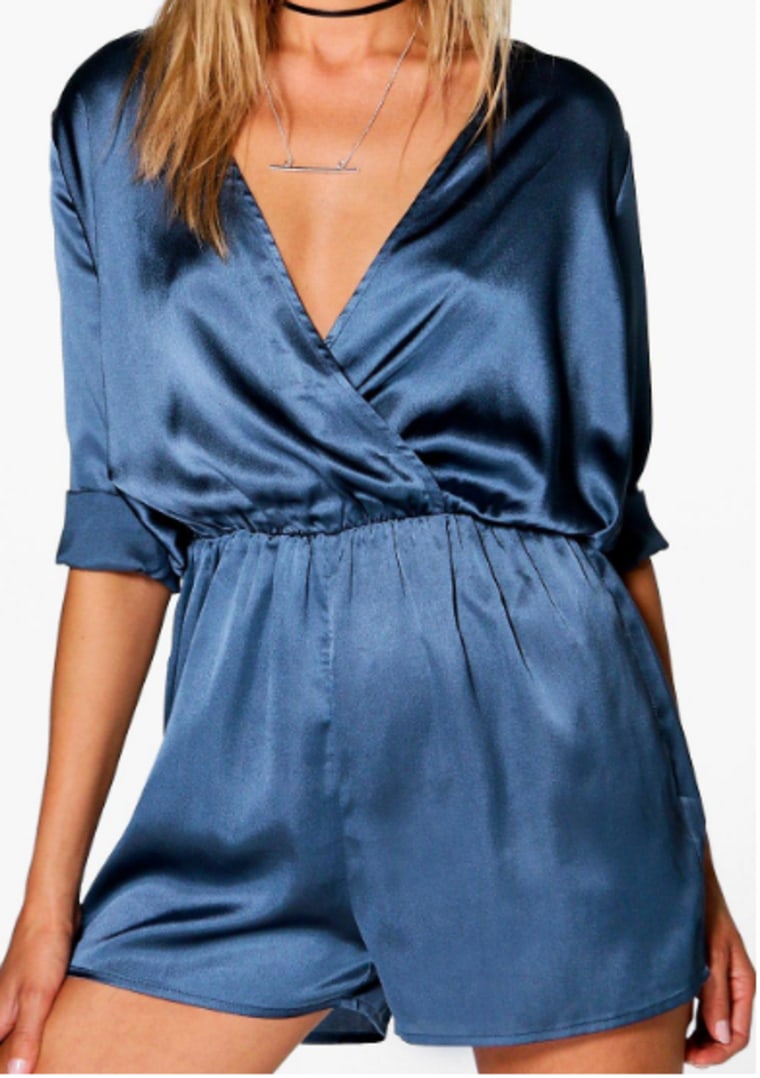 AEO Pointed Toe D'Orsay Flat, $30, American Eagle Outfitters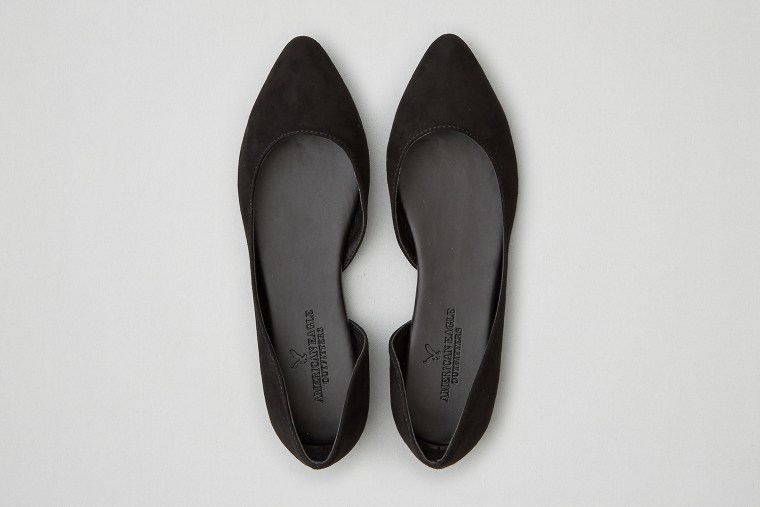 2. Bell sleeves
Play with the classic bell sleeves look by choosing fun and bright colors. Add some cute wedges and you have yourself a perfect spring outfit!
Studio Flare Sleeve Dress, $100, Eloquii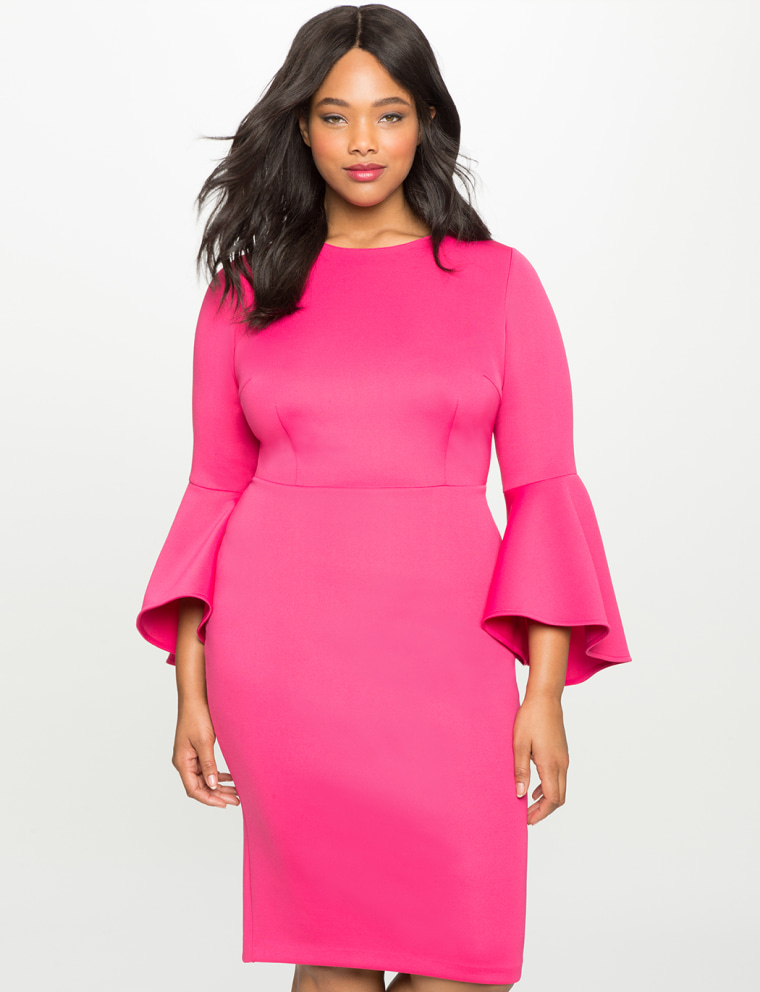 Faux Leather Ankle-Strap Wedges, $25, Forever 21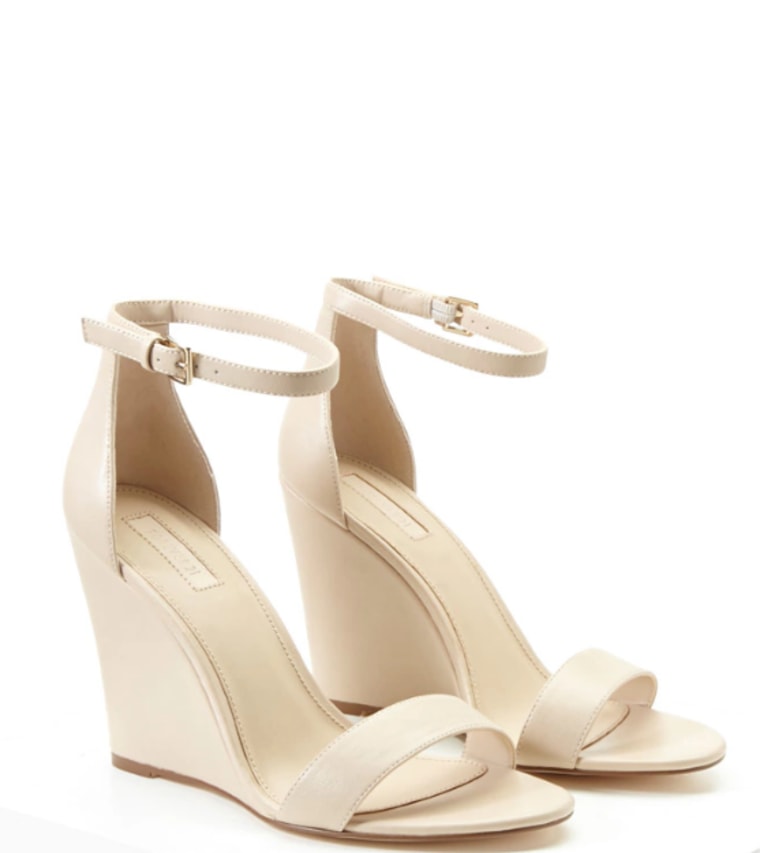 RELATED: Can you name the famous mothers of these 2 new J.Crew models?
3. The rock 'n' roll look
Spring isn't only about florals. Why not kick off the season with an edgier look? Channel rock 'n' roll style with an oversized denim jacket, dark jeans and a simple graphic T-shirt to really get into the mood.
Good Vibes Embroidered Oversize Denim Jacket, $98, Bloomingdale's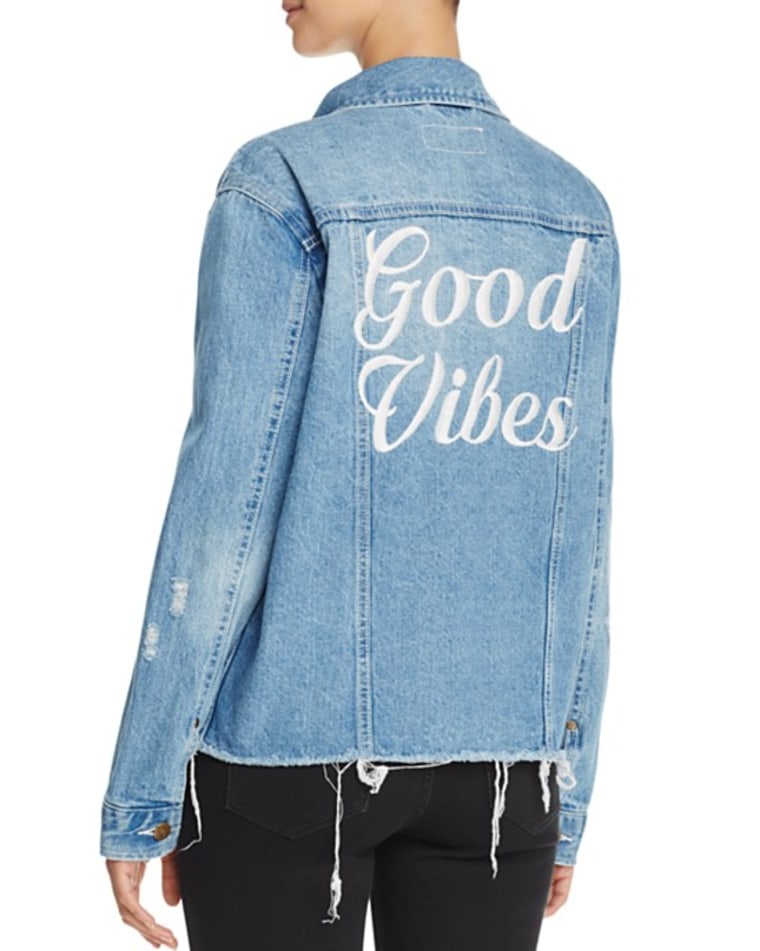 AEO Denim X4 Hi-Rise Jegging, $50, American Eagle Outfitters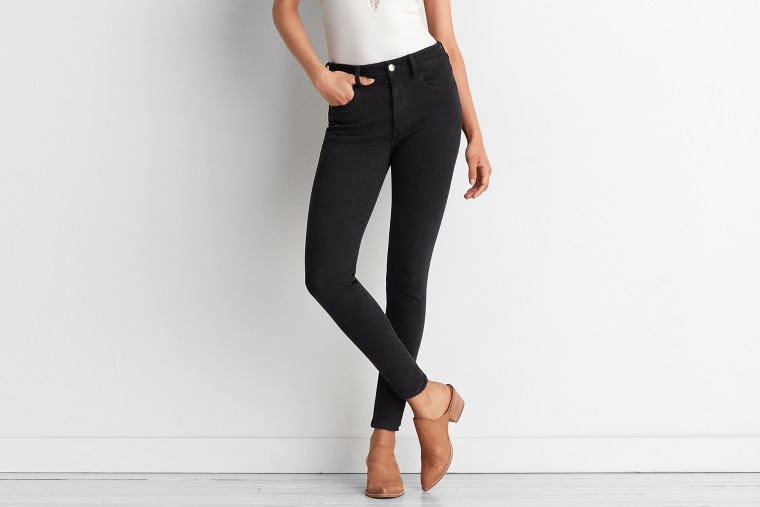 A Gleaming Good Time Metallic Heel, $35, Modcloth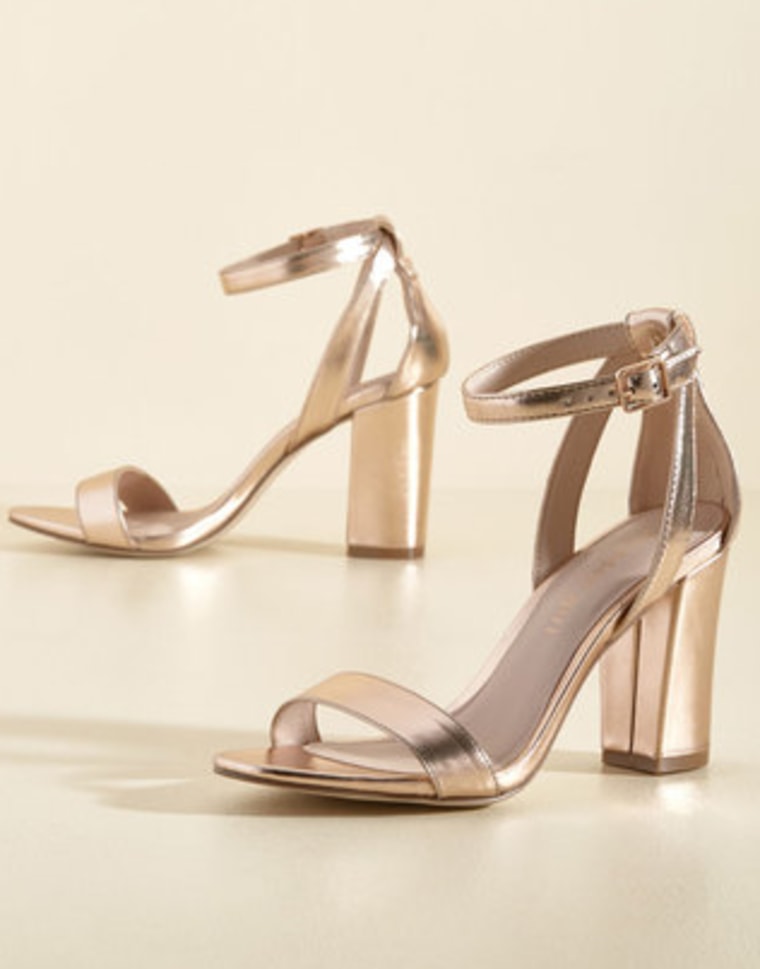 Ruffled Floral Cami, $12, Forever 21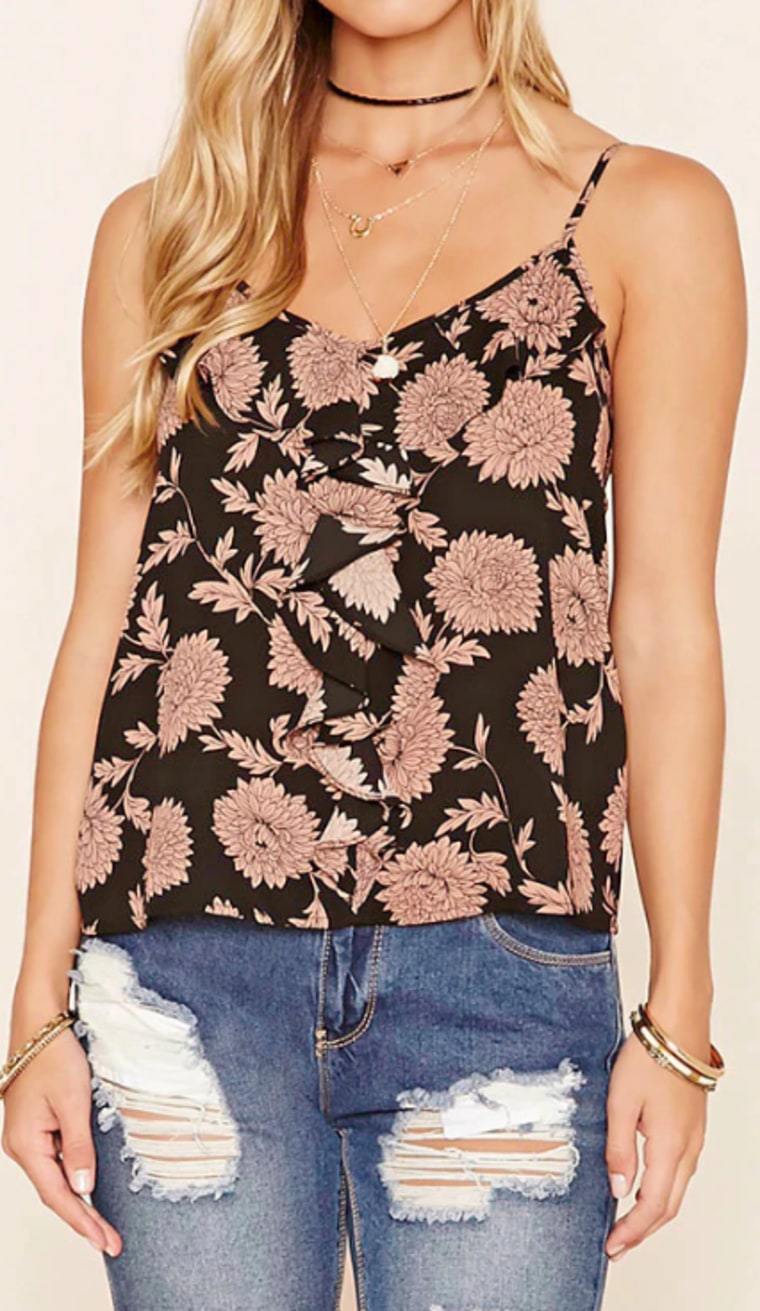 Dream Big Pendant Necklace, $8, Charming Charlie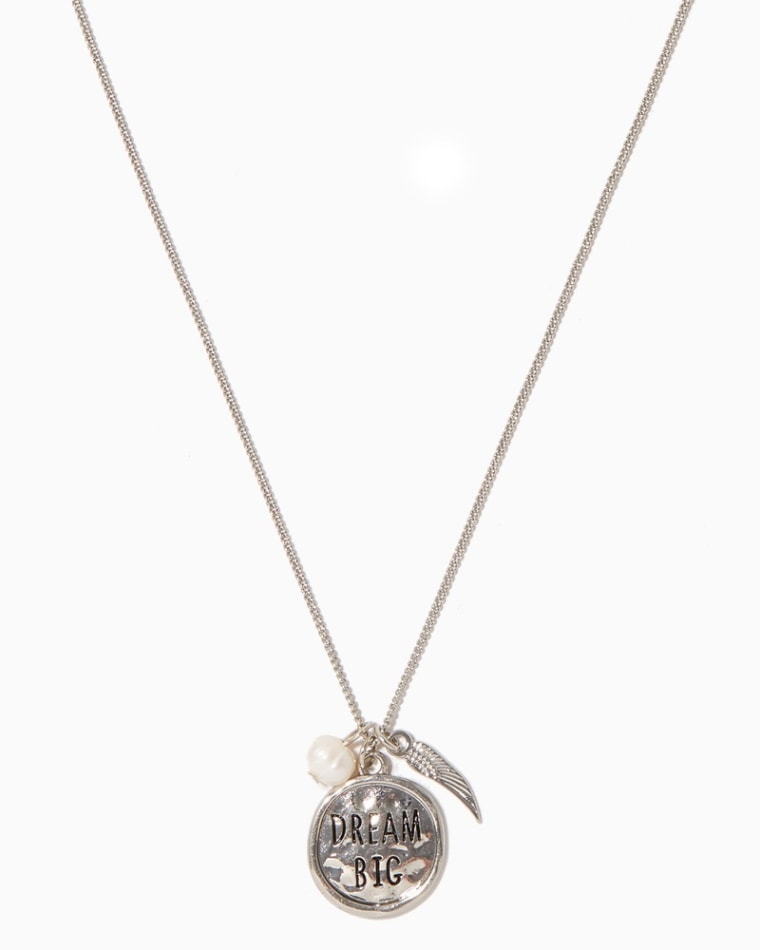 Junk Food Classic Rock Ringer Tee, $45, Urban Outfitters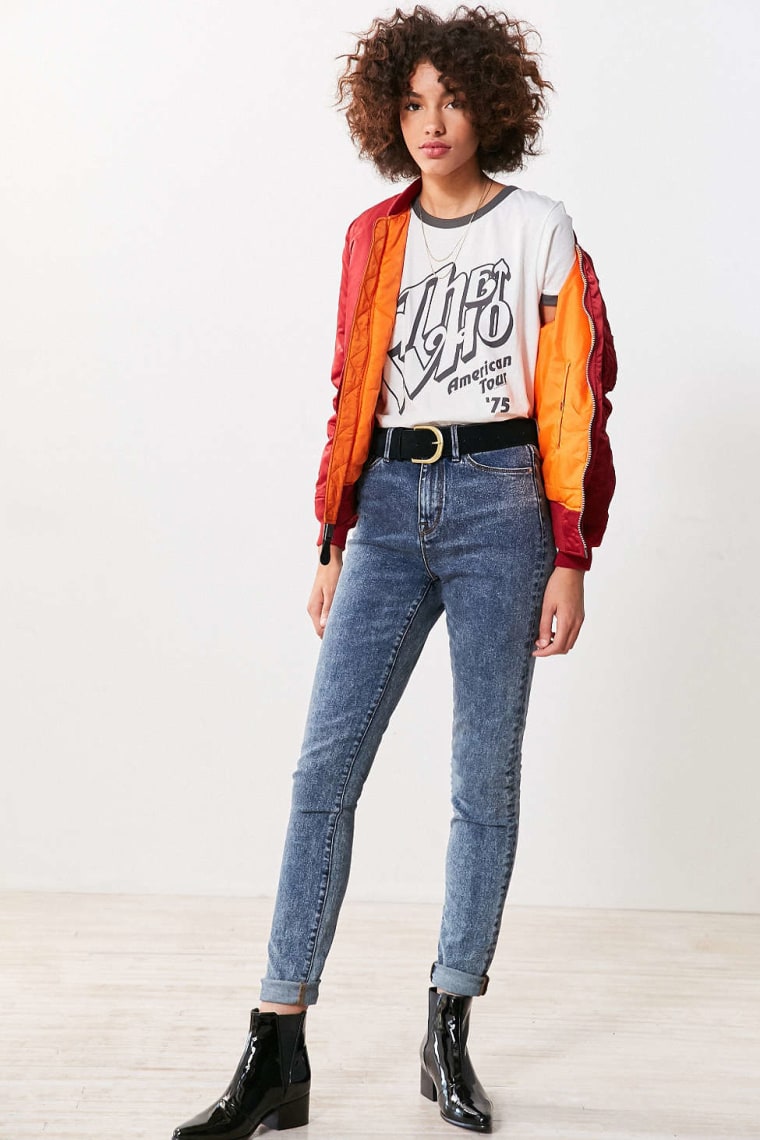 High-Waisted Pleated Midi Skirt, $70, Express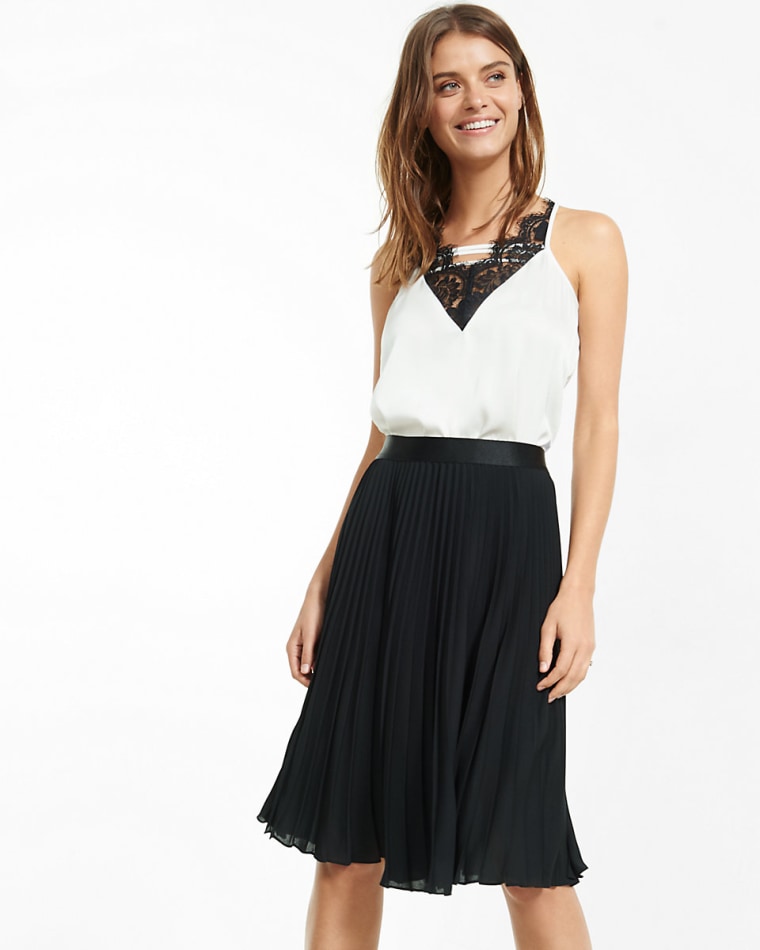 Crystal Embellished Platform Heel, $62, Express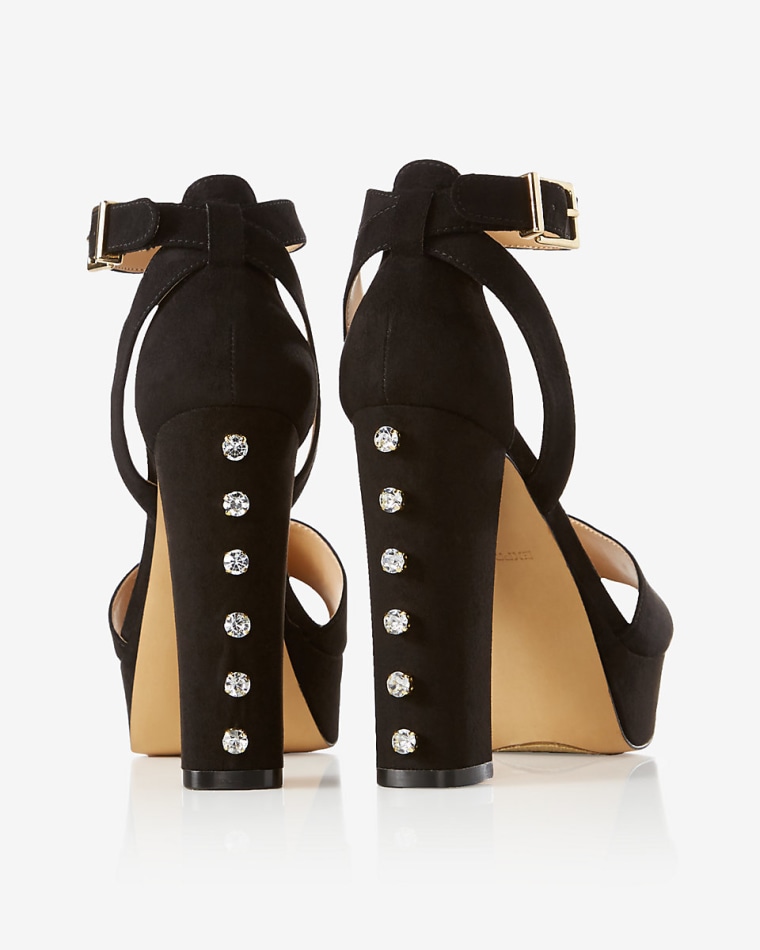 RELATED: The 11 most smooch-worthy cherry lip balms ever
4. Wide-leg jeans
Wide-leg jeans are back! To modernize the look, add a twist with a cropped, high-rise style. Pair them with block-heeled sandals for a trendy feel.
High Rise Cropped Stovepipe Jeans, $35, Abercrombie & Fitch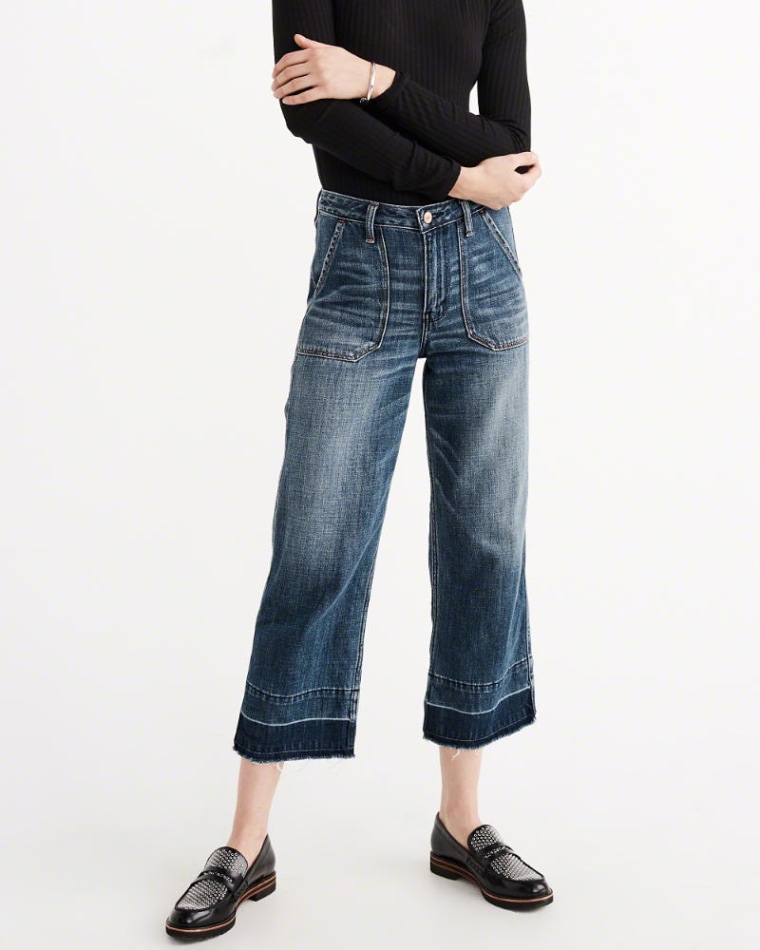 Drama Lace-Up Sandal, $90, Nordstrom