Dating someone, whether it's been a week, a year or a lifetime, is complicated. And holidays don't make it any easier. How do you know if you are at the point in your relationship where you will exchange gifts? And how can you be sure that you aren't getting too personal, too soon?
"If you have a gift in mind, make sure it aligns with where you are in your relationship and love. For example, if you were expecting a card and received a diamond necklace, you'd feel overwhelmed," said Zoosk's relationship expert, Joan Barnard, who recommends being realistic.
Here are some ideas to help you hit the nail on the head.
RELATED: Valentine's Day gifts for kids: Give sweetness with no sugar added!
It's brand-new or "it's complicated"
Finding the new man in your life an appropriate gift for Valentine's Day can be as challenging as finding the right romantic partner in the first place.
"Each gift sends a message from the giver to the recipient, tread carefully to be sure your gift sends the right romantic line from you. Something too grand too soon might spook him and too blasé may make him question whether or not you care," said Jodi RR Smith an etiquette expert at Mannersmith Etiquette Consulting.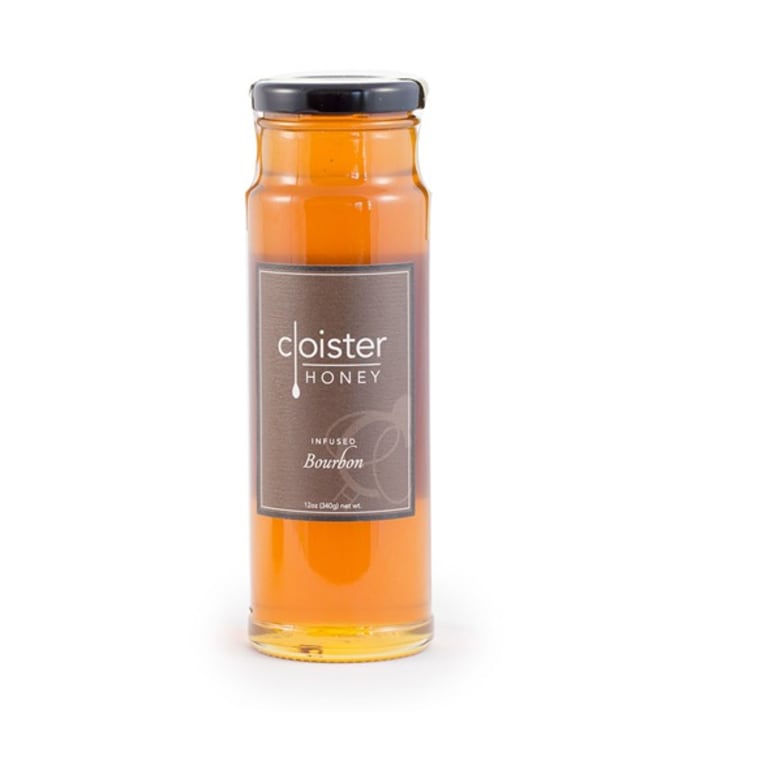 Bourbon Infused Honey, $17, Bambeco
While you may not yet be whispering those sweet endearments, there's nothing wrong with nibbling on them. This is sweet, all-natural honey infused with Woodford Reserve for a delicious flavor.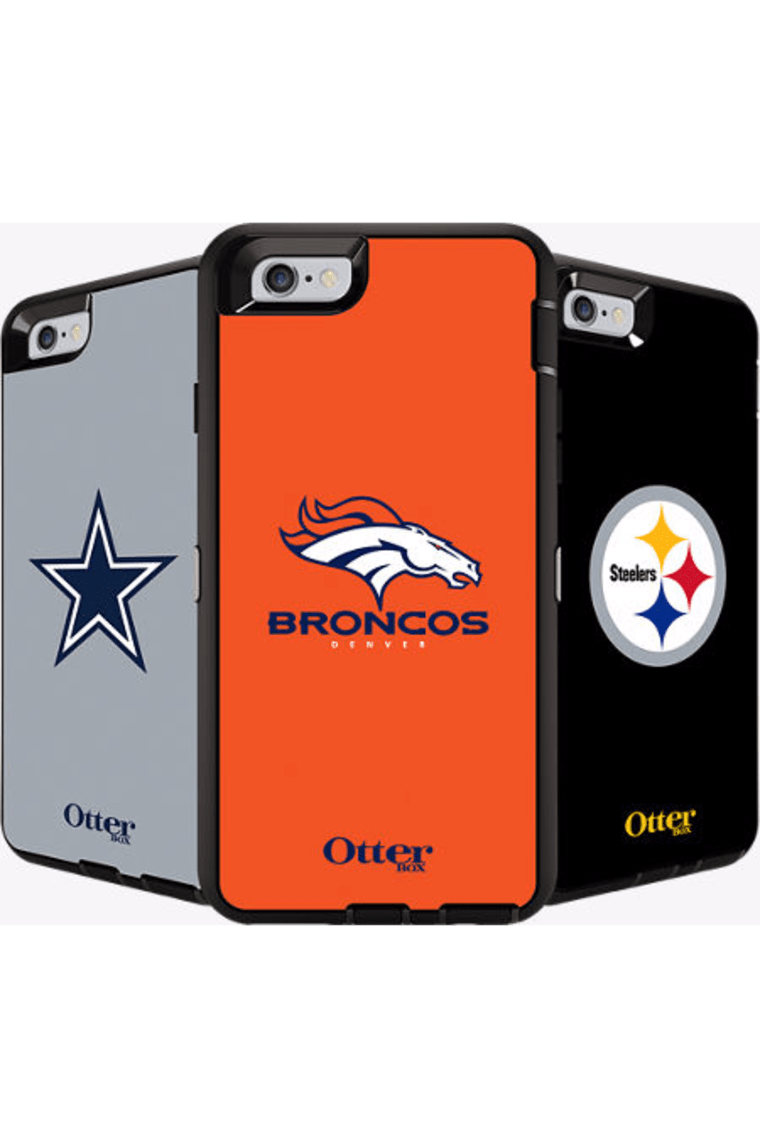 NFL Defender by OtterBox (Protective Phone Case) $59.99, Verizon Wireless
The NFL Defender by OtterBox is a rugged phone case that allows them to show off team pride all while protecting against drops, bumps and dust. It even has a built-in screen protector that helps guard against scratches.
RELATED: Love don't cost a thing ... if you DIY your last-minute Valentine's Day gift!
It's a new relationship
Remember the rule: K.I.S.S., or "Keep it simple, sweetie!"
Opt for the classic romantic gestures without going overboard. "Turn the tables by taking the lead and planning your Valentine's Day together. Skip the obvious overpriced dinner and opt instead for a foreign film at your local arts cinema followed by a late supper at the best ethnic venue in town. Or choose to spend the day being tourist. Start with matching tourist-trap shirts and then create a touristy selfie-safari. Finish by enjoying a take-out picnic," suggested Smith.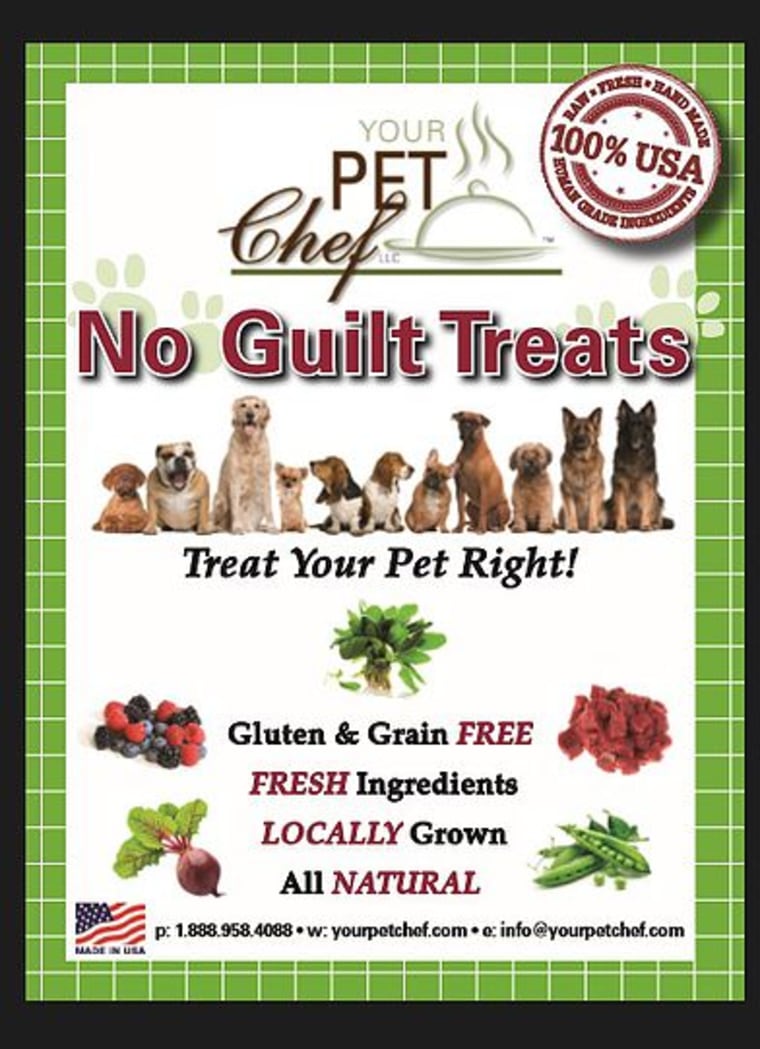 Personalized Treat Recipe Creator, $25, Your Pet Chef
They make personalized dog food and treats, a perfect gift for that new guy since you're showing you aren't only into him, but into his dog, too.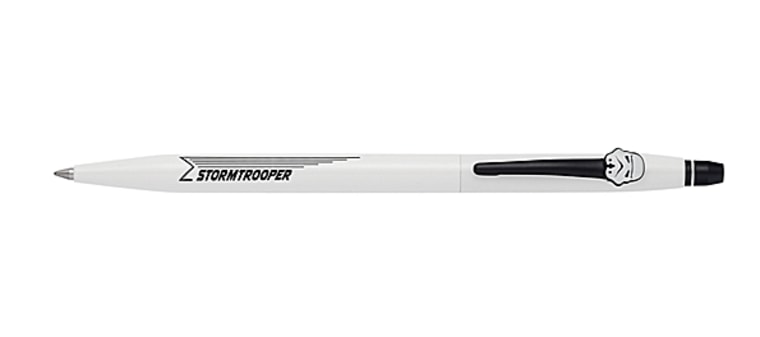 Cross "Star Wars" Pens, $45 each, $75 for gift set, CROSS
If he's a bit geeky, a collectable "Star Wars" pen set will be pretty exciting, but not too personal.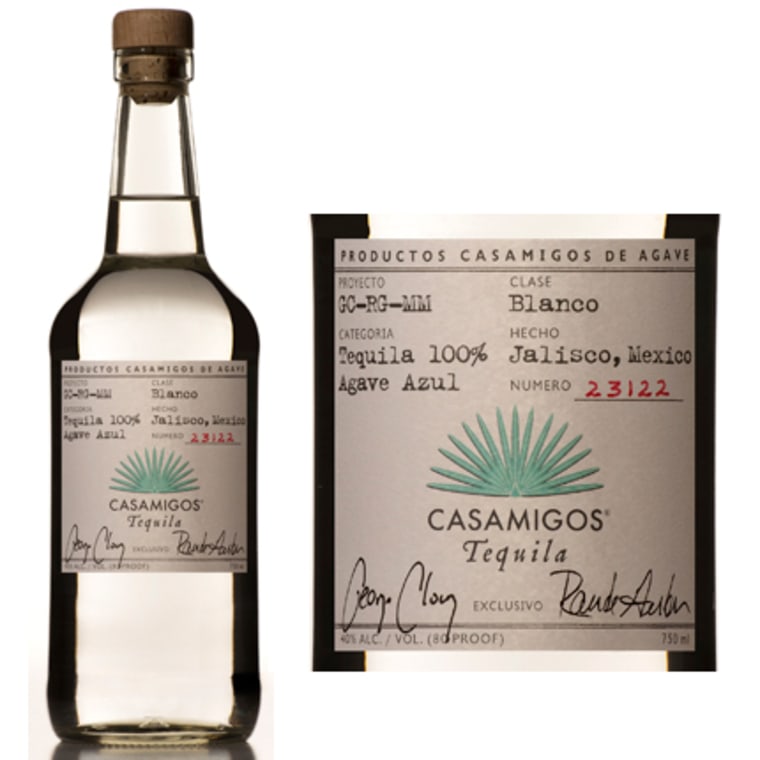 CASAMIGOS Tequila, starts at $38, Liqourama
When it comes to early stages of a relationship, booze is a safe bet. This has a cool factor that most brands don't — it's owned by George Clooney and Rande Gerber. Who doesn't love them?
RELATED: Feel the love with these Valentine's Day DIY projects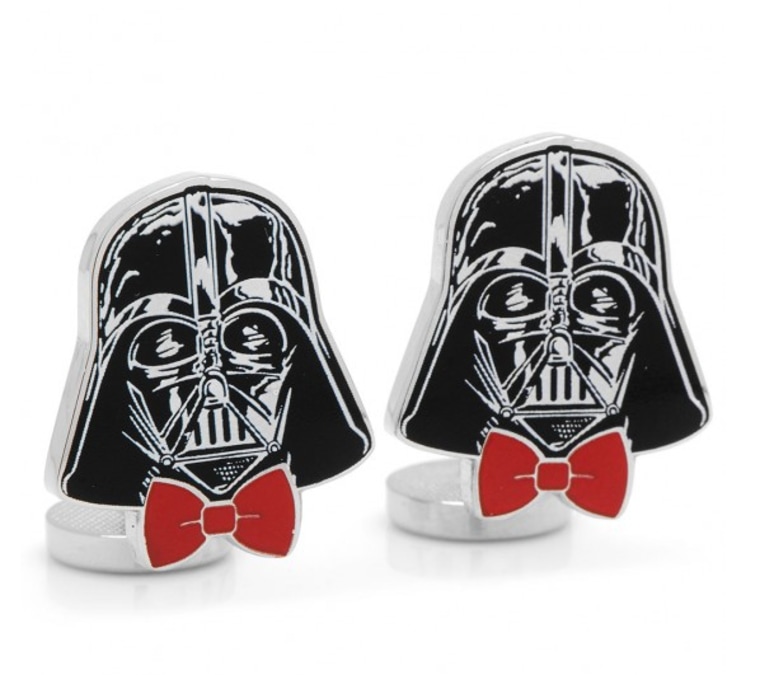 Dapper Darth Vader Cufflinks, $60.00, CuffLinks.com
Let's be honest: It's hard to find a guy these days that isn't obsessed with Star Wars right now. Plus, these cool cufflinks will add some fun flare to his formal attire.
It's on-again/off-again (but you want him to stick around)
You are still in that getting to know each other phase, and it's had some hiccups, but you have decided he is Valentine's Day gift-worthy.
"The pressure is on for the first time. Keep it light-hearted but not too generic. Choose something that shows you have been paying attention to him (so far) and you want to get to know more: a great bottle of wine or a book about a place he has always wanted to travel," said Maressa Tosto Merwarth, creator of Mari Tome Jewelry Design.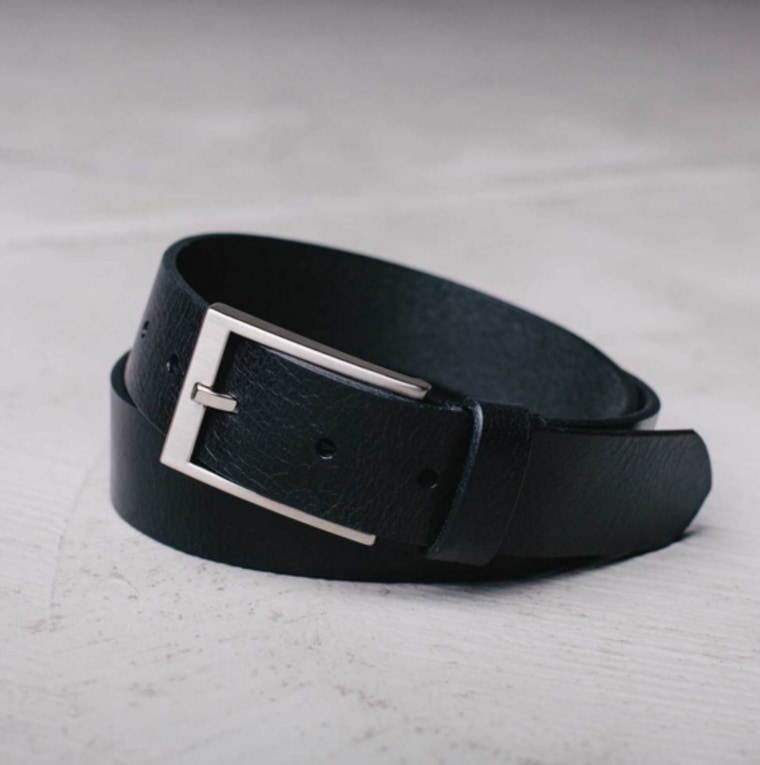 Men's Thin Leather Belt in Black, $45, DSTLD
A nice belt is something that can be worn to work or on special occasions, so when he puts it on, he'll be thinking of you. It's also something he can put on if you exchange gifts before the big V-Day date.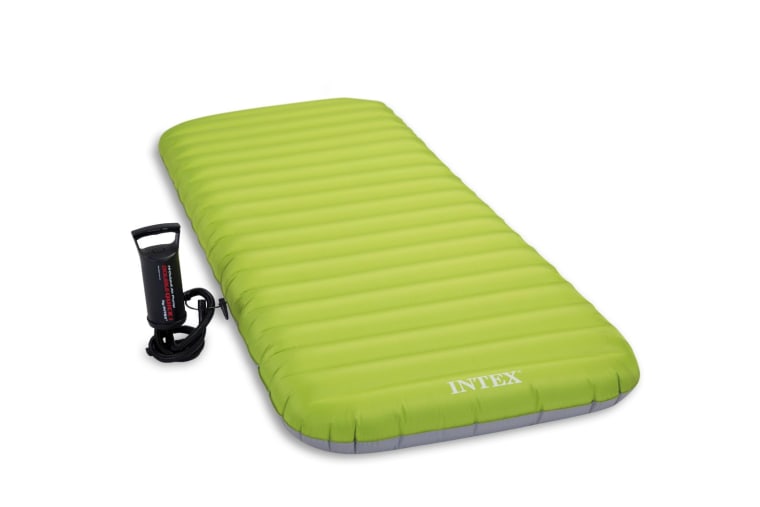 Cot Size Roll'N Go Airbed w/ Fiber-Tech Combo Pump, $79.99, INTEX
Maybe you're thinking ... an airbed? Why? Well, remember when Jane and Michael go camping together on "Jane The Virgin?" It's just like that! If your guy loves camping, the great outdoors and exploring nature, show that you care and find interest in what he finds interesting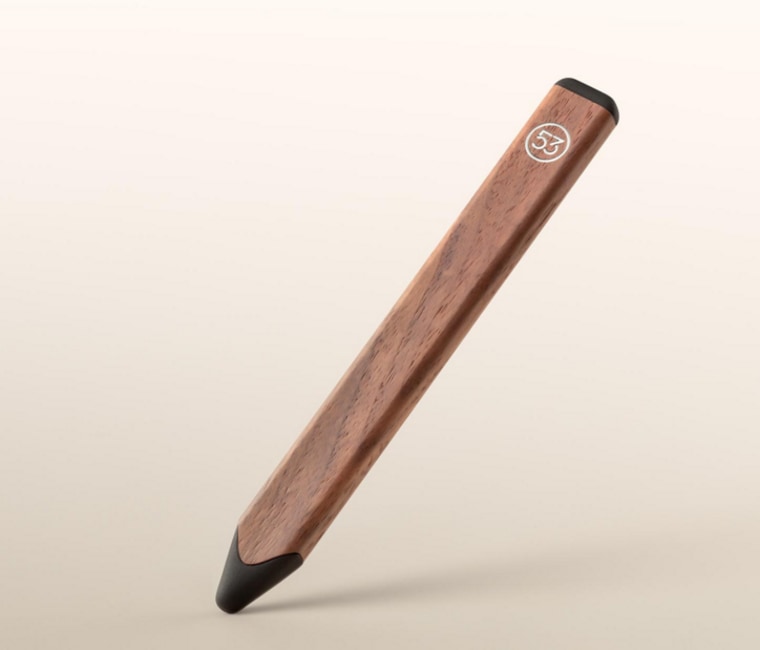 Pencil (Digital stylus for iPad, iPad Pro and iPhone), $59.95, 53
It's an award-winning digital stylus made from sustainably harvested Wisconsin walnut. You can flip it around to erase, charge it via USB, blend colors with your finger for art apps, and lets you rest your hand on the screen while you write or sketch with palm rejection. Basically, the tech nerd will geek out over this gem of a gift.
RELATED: All you need is love (and gadgets): Valentine's Day tech for him and her
It's getting serious
Think of how you spend your time together and build on that. "Is he a workaholic? Purchase a workplace accessory. From cashmere socks, to cuff links, to an ironically retro business card case will help him project a polished professional image. Is he an outdoorsman? Give an outdoorsy gift basket including hikes in your area, some high protein snacks and a survival pack," said Smith.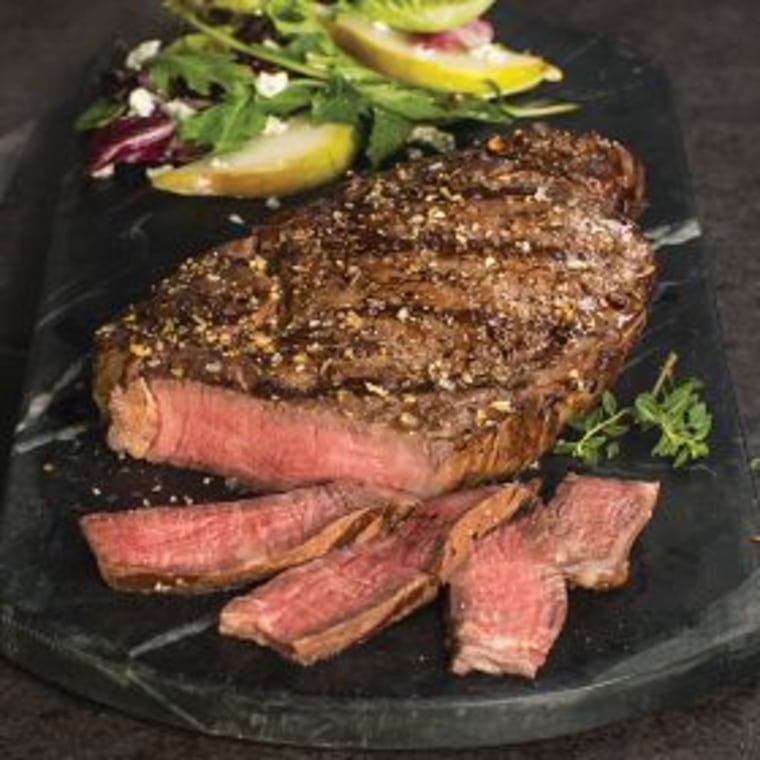 Private Reserve Boneless Delmonico Ribeye, $79.99 for 2, Omaha Steaks
If you are going to cook him a special dinner, make it next level by letting him enjoy something he doesn't get very often. The extra-thick Delmonico Ribeye is boneless, juicy and tender with generous marbling.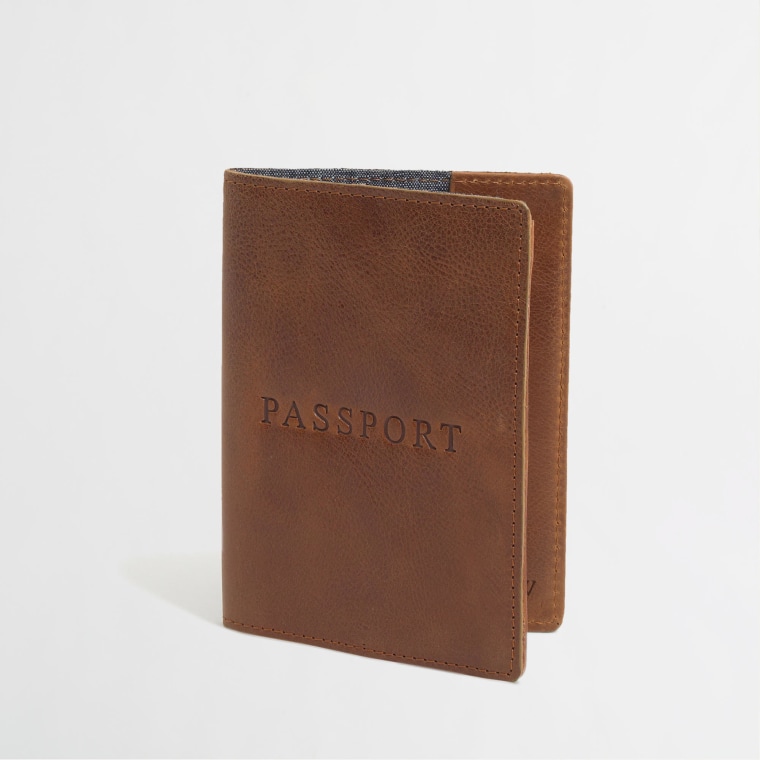 Factory Leather Passport Case, $22.00, J.Crew Factory
Show you're ready to take the next step by showing that you're in it for the long haul ... wherever that may take you!
It's the real deal!
So things are serious, but you don't want to be a boring old couple just yet.
"If your guy has done his Valentine's Day research, he is skipping the overpriced and overcrowded restaurants that night and cooking you a romantic meal at home. Maybe you can splurge on a good bottle of wine to go with it. Or get him a hot video game download, to reward him for a job well done," said Benjamin Glaser, features editor with DealNews.
​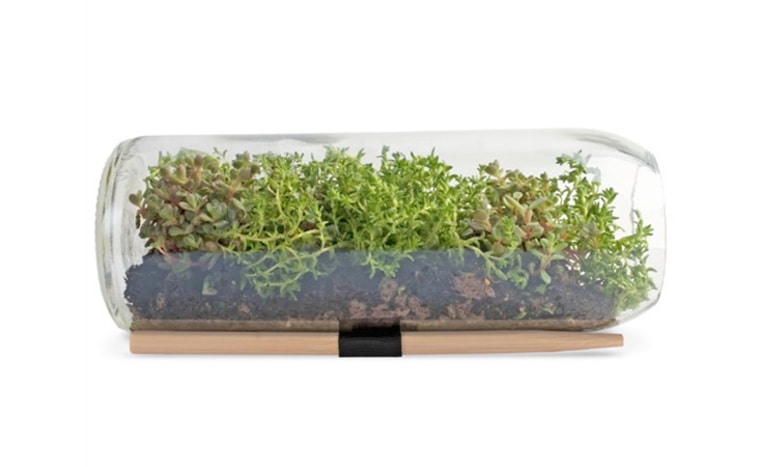 Sedum Terrarium Bottle, $48, Bambeco
Make his apartment into a home by bringing in some greenery. This kit comes with everything he needs to start a sedum terrarium in a hand-crafted, repurposed wine bottle.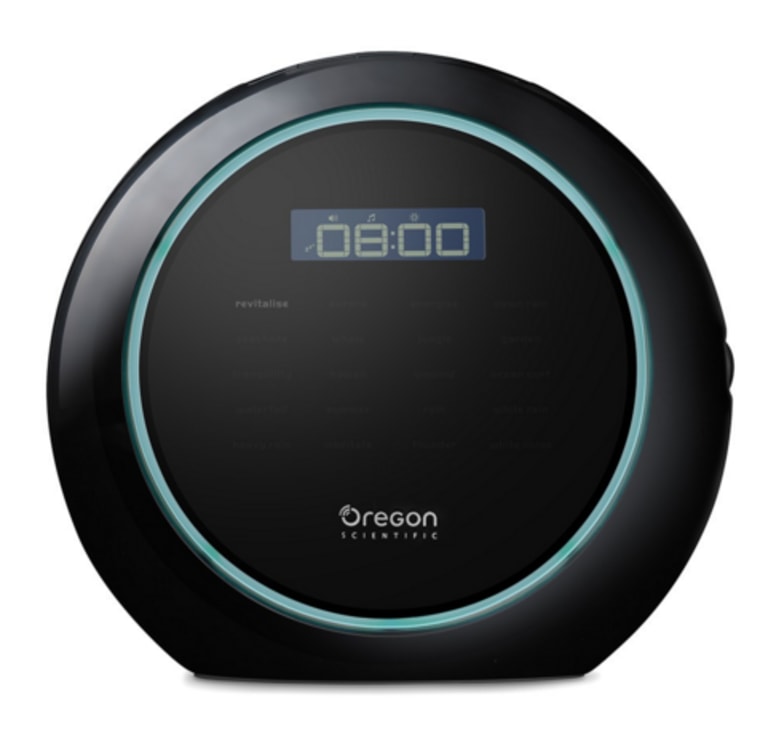 DreamScience Brainwave-Oriented Sleep Companion, $99.99, Oregon Scientific
Do you notice him sleeping restlessly? This is a brainwave-oriented sleep companion and alarm clock that combines six different mood lights and 20 nature-themed soundscapes with two clinically proven technologies (Sleep Enhancement® Technology & Brainwave Embedded Sounds).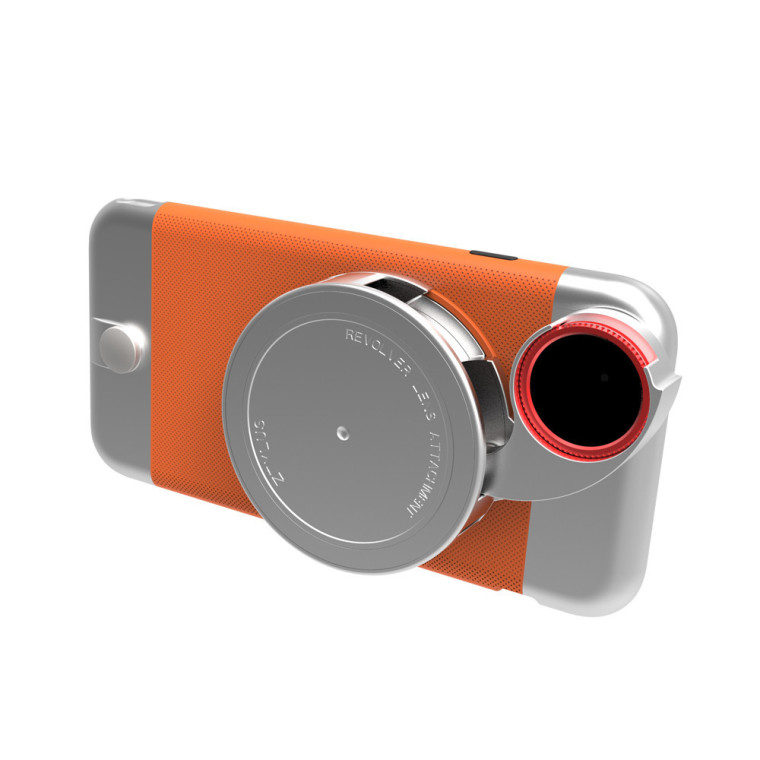 Metal Series Camera Kit for iPhone 6/6S, $114.95, ZTYLUS
It shows that you pay attention to how much he enjoys and utilizes his precious phone; and that you're willing to take his photo-taking, video-watching skills to the next level.