The pages of the Sports Illustrated Swimsuit issue are typically filled with beautiful models and athletes looking picture-perfect in their barely-there bikinis, but editor MJ Day wants to make sure women realize there's no magazine magic to having a real bikini body.
It's not about looking flawless. It's about being confident.
To prove her point, Day filmed a short video in which she suits up and shares a powerful message about what she models in life.
RELATED: Kate Upton 'honored' to appear on three new Sports Illustrated swimsuit covers
"I model determination," she explained in video for the Women in Real Life Instagram account. "I'm determined to get out the message that there's not a singular definition of beauty."
Day has produced the annual SI issue for 19 years, and she said that the latest edition — which features cover model Kate Upton and iconic supermodel Christie Brinkley — boasts woman of "all ages and shapes."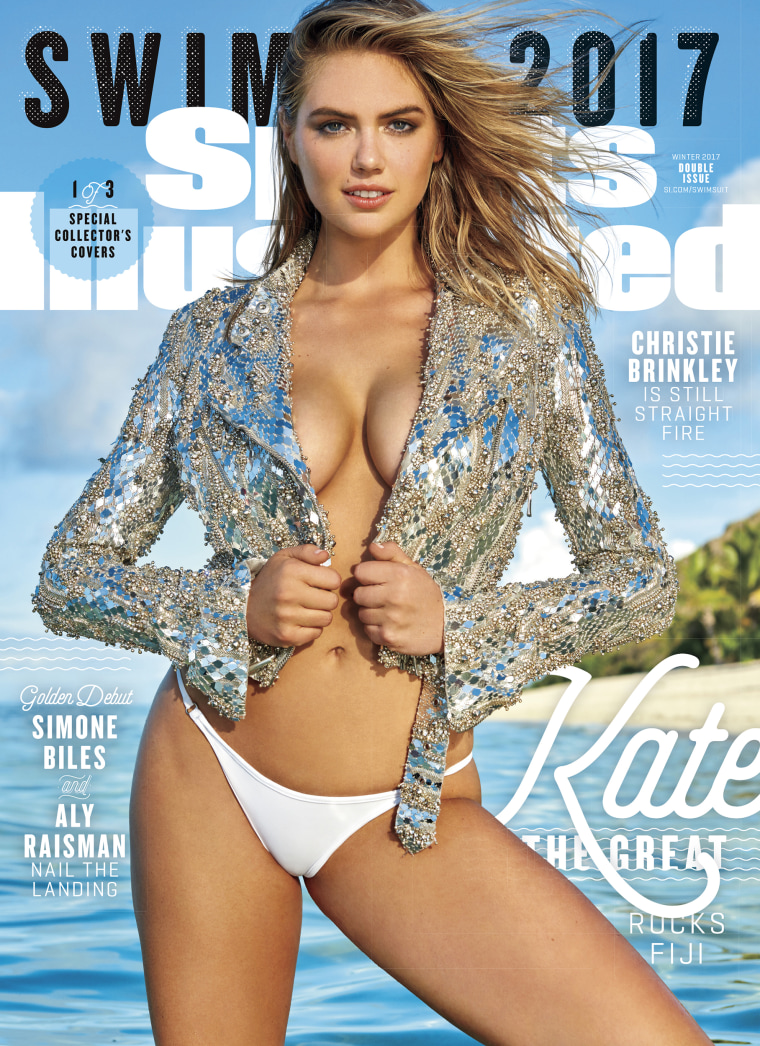 "We want to celebrate strength, beauty and more," she said.
Day reposted the clip to her own account and admitted, despite her display of confidence, posing in a bikini wasn't easy.
"Deep. Breath. If I'm going to talk the talk, I am going to walk the walk," she wrote in the caption, adding that this was "equally terrifying and liberating for me. Funny how I have spent my life on a beach since childhood and I have never truly felt comfortable in a swimsuit. Even at my thinnest."
It's Day's hope that other women will slip on their swimsuits and join her online to share the body and the values they model in their own lives.
RELATED: Christie Brinkley poses for Sports Illustrated swimsuit issue with her daughters — at 63!
"We need to love ourselves in the present. No matter what," she wrote. "I invite you all to do so.