For the first time ever, Sports Illustrated released three covers for its annual swimsuit issue. However, it's not the number of covers, but rather the celebration of different body types featured on them that's really making headlines.
The covers for the 2016 swimsuit issue feature Ashley Graham, Ronda Rousey and Hailey Clauson, and were released Saturday night on TNT after the NBA's Slam Dunk Contest.
"What defines beauty today? The truth is, times have changed and one size does not fit all," SI Swimsuit Editor MJ Day said in a press release. "So we don't have just one cover, because beauty doesn't take just one form."
Day underscored that during a TODAY visit Monday with cover models Clauson and Graham. "It's the perfect storm of beautiful photos and women that represent all things to all people," she said. "It was undeniable. We had to do it."
"We're starting a new thing," added Clauson. "Everybody has an amazing body — you've got to own yourself."
Whether you love or hate the annual issue, it's nice to see some body diversity in what has historically been a more cookie-cutter selection.
First up: curve model Ashley Graham, who is making history as the first curve model ever featured on the famous issue's cover.
"Truly speechless!!!" Graham wrote of the cover on Instagram. "This cover is for every woman who felt like she wasn't beautiful enough because of her size. You can do and achieve anything you put your mind to."
RELATED: Why model Ashley Graham hates the term 'real woman'
Graham appeared in last year's swimsuit issue… in an advertisement celebrating #CurvesinBikinis. This year, the magazine decided to really celebrate those curves by putting Graham in the issue, nominating her to be their "Rookie of the Year" and now featuring her on the cover.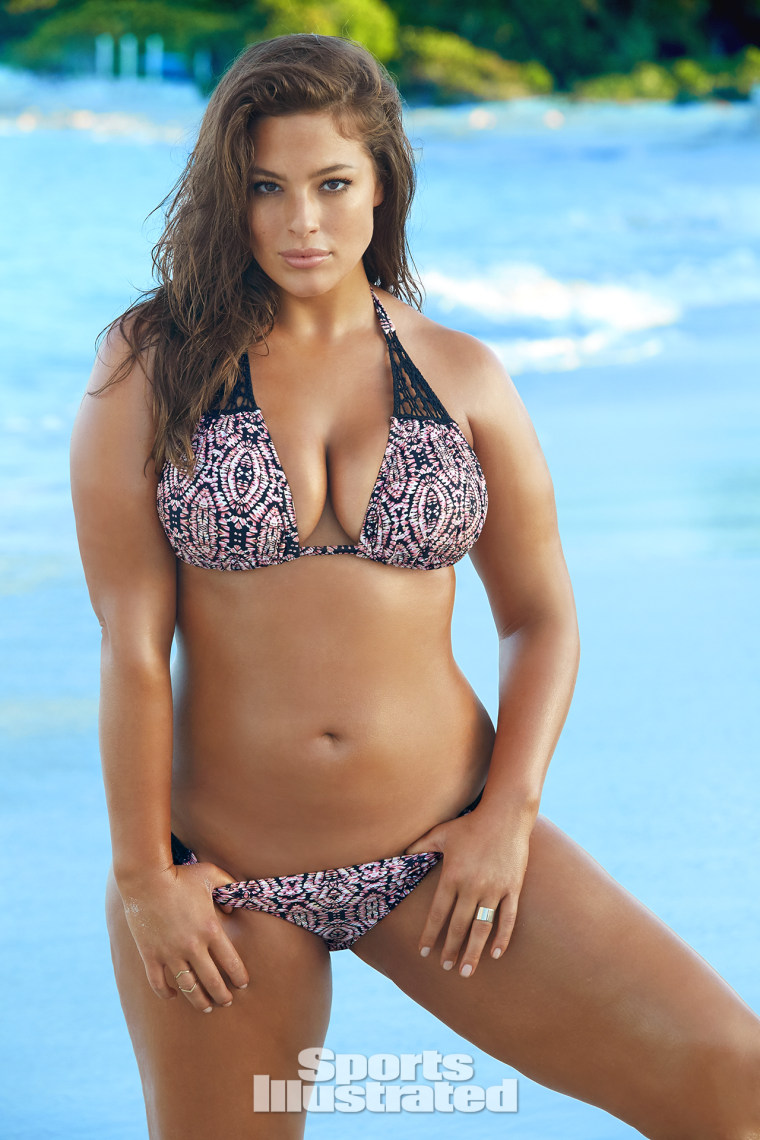 The model has long been an advocate body positivity, telling TODAY in an earlier interview that "there is no right size and there is no wrong size." The model's ultra-sexy lingerie line debuted in the US this fall, giving women of all shapes one more way to flaunt their curves.
"I'm shaking just thinking about the fact that I'm on the cover of Sports Illustrated," she said on TODAY.
The second cover features mixed martial artist Ronda Rousey, who appears in a mesmerizing bodypaint "suit" on her cover.
"Such an honor to share the cover with @theashleygraham and@haileyclauson for @si_swimsuit's issue celebrating women of all body types," the athlete wrote on Instagram in a caption sharing the covers.
Last summer, Rousey sent a powerful message to body shamers in a video promoting her UFC fight with Bethe Correia, addressing those who have called her body "masculine" or "huge."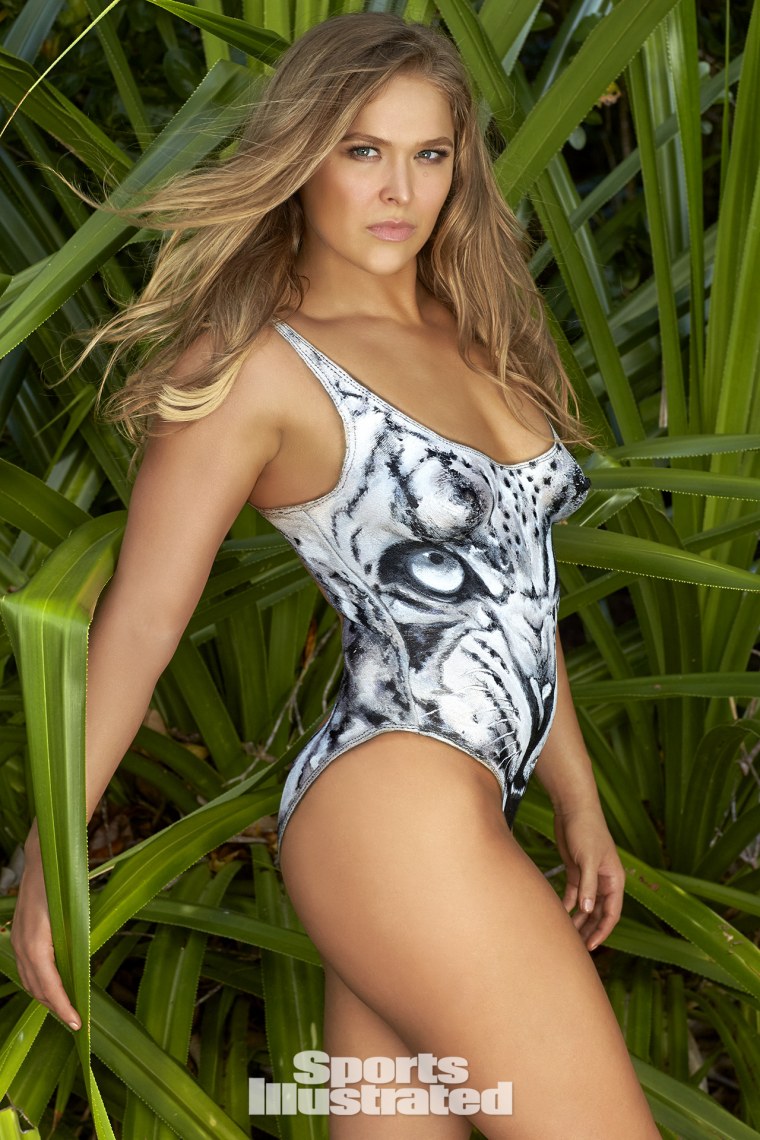 "Just because my body was developed for a purpose other than f—ing millionaires doesn't mean it's masculine," Rousey said. "I think it's femininely badass as f— because there's not a single muscle on my body that isn't for a purpose."
Fighting words (and amazing ones).
RELATED: Sports Illustrated features 56-year-old model in annual swimsuit issue
Fashion model Hailey Clauson shows off her curves — almost literally — on the final cover (caution: the cover features a lot of skin, so you can see it here).
Clauson has appeared in the swimsuit issue before, but this is her first cover. Day called the choice "a no-brainer."
"Hailey is the cool girl who doesn't even know how cool she really is," Day told SI.com. "She's not only every man's dream but also every woman's 'girl crush.' She's goofy. She's smart. And she's completely humble. What's crazy is you don't even feel like she knows that when you're around her."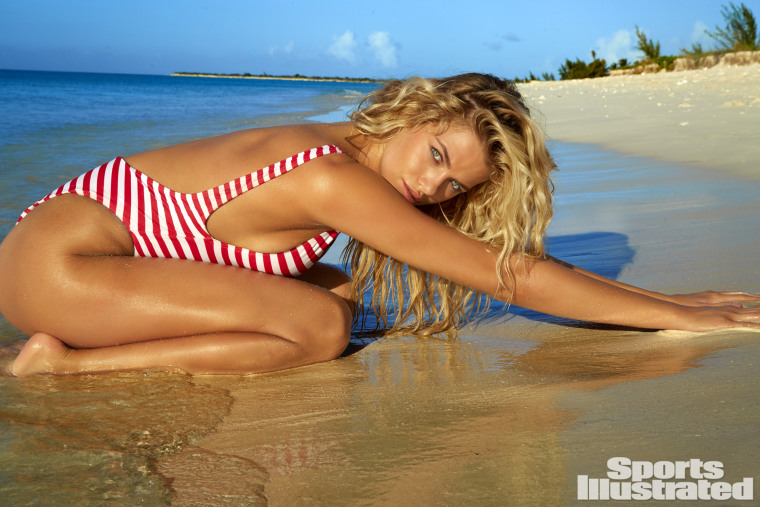 "When I look at Hailey's photos, I see a legend in the making."
Congrats, ladies!