With the fun of summer comes a ton of sun exposure as we hit the beach, pool or lake. While studies have shown that Vitamin D is good for us in small doses, it's UVA and UVB rays can be damaging over long periods of time.
The best way to arm yourself against the sun's harmful rays, after applying loads of sunscreen, is wearing sun-protective gear with UPF, which is basically SPF for clothing. Here are some of our favorite items for staying safe this season.
Hat: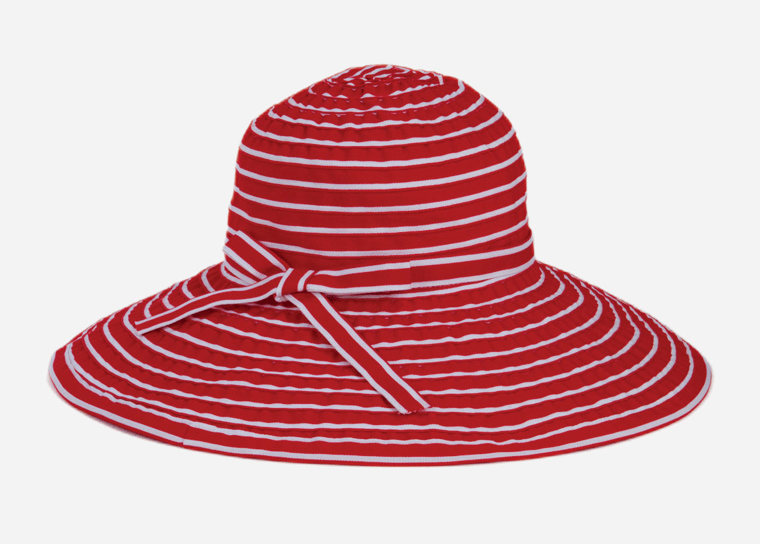 San Diego Hat Company UPF 50 Ribbon Crusher Hat, $38
Hats are often really difficult to pack when you're going away, but this gem from the San Diego Hat Company can help eliminate any excuse not to pack one. It's completely crushable, meaning you can shove it into a handbag or suitcase pocket easily.
Rash guard: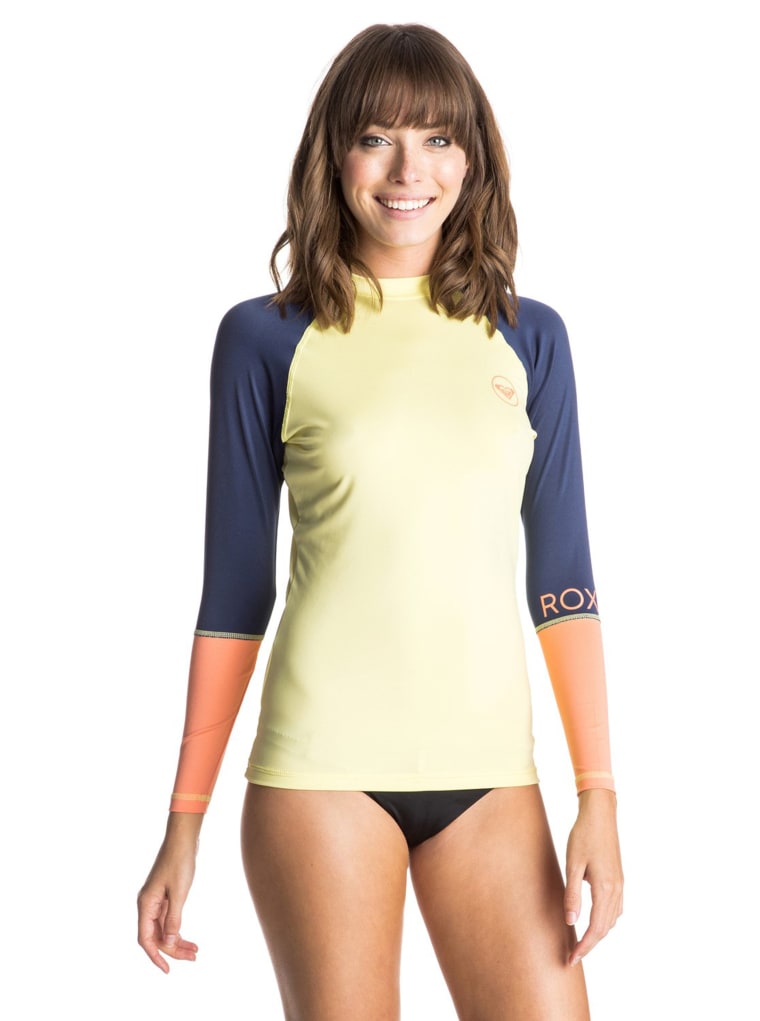 Roxy Sea Bound Long Sleeve Rash Guard, $35
Rash guards are an on-trend item, so you can feel confident sporting one wherever you go this summer. Classic surf brands, such as Roxy, have great sporty prints and colorblocked styles. Also look for items labeled "swim shirt" or "sun shirt" to widen your search.
Cover-up: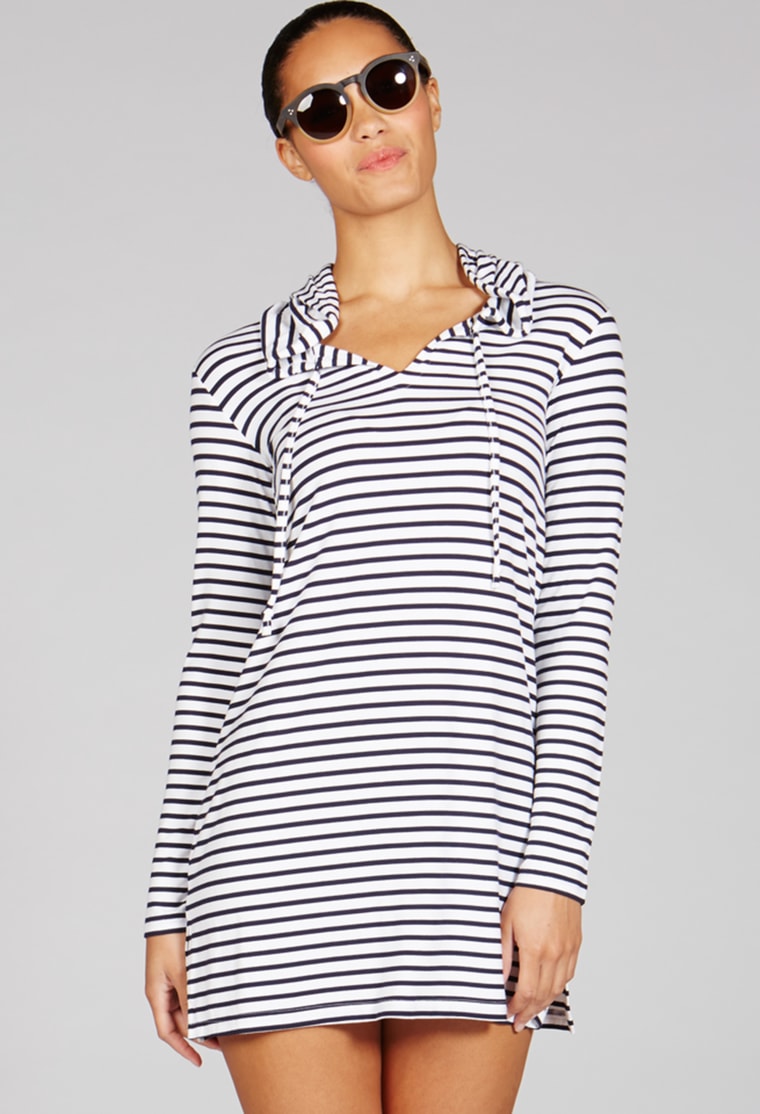 Mott50 UPF 50 Nancy Striped Cover Up, $118
Ranging from activewear and swimwear to hats, scarves, sweaters and more, Mott50 products will never make you feel like you're sacrificing style for protection. This hooded cover-up could take you from brunch to the beach and back to the streets.
Swimsuit: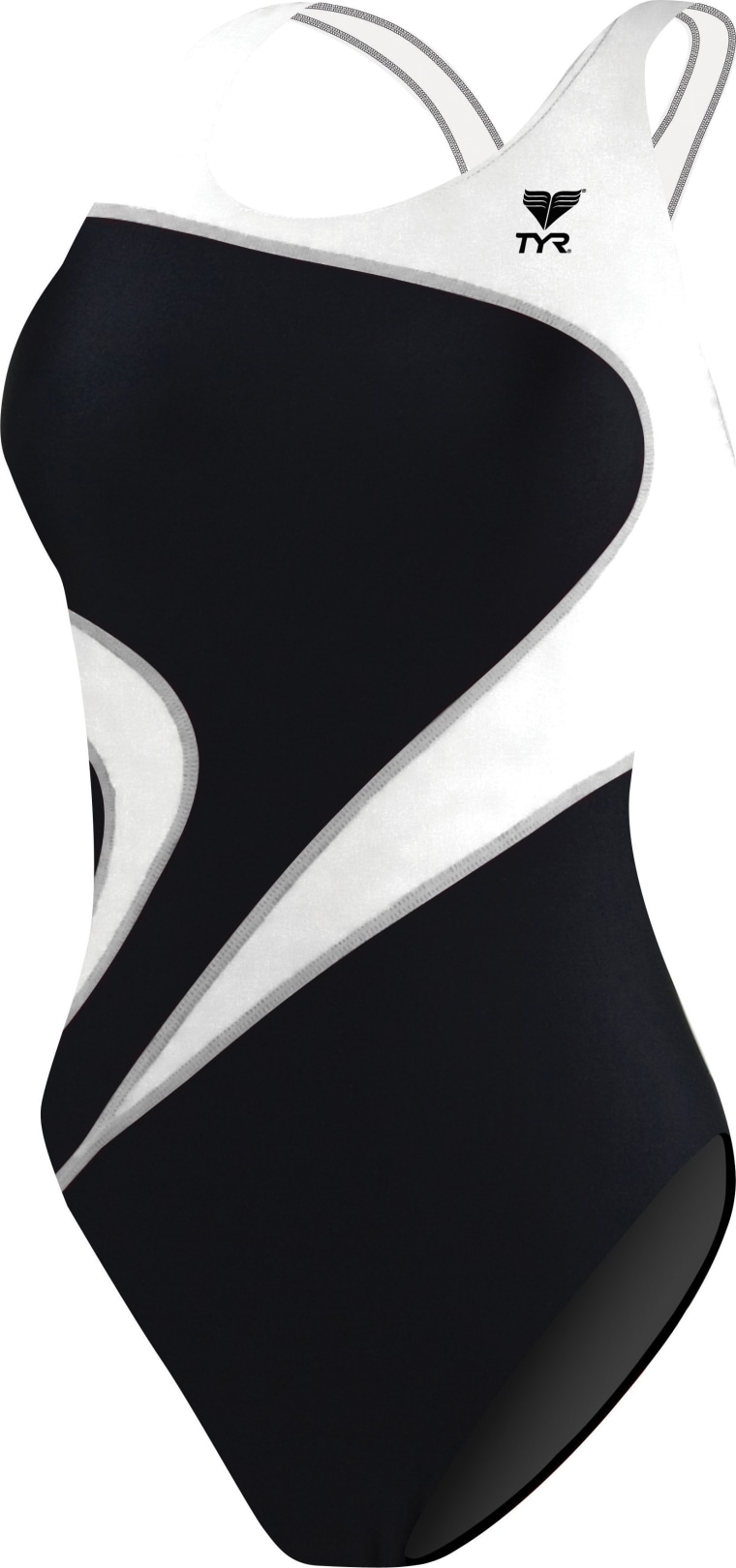 TYR Alliance T-Strap Swim Suit with UPF 50, $69.99
This sporty style will keep you nice and covered, whether you're splashing around with your kids or swimming laps for exercise.
Dress: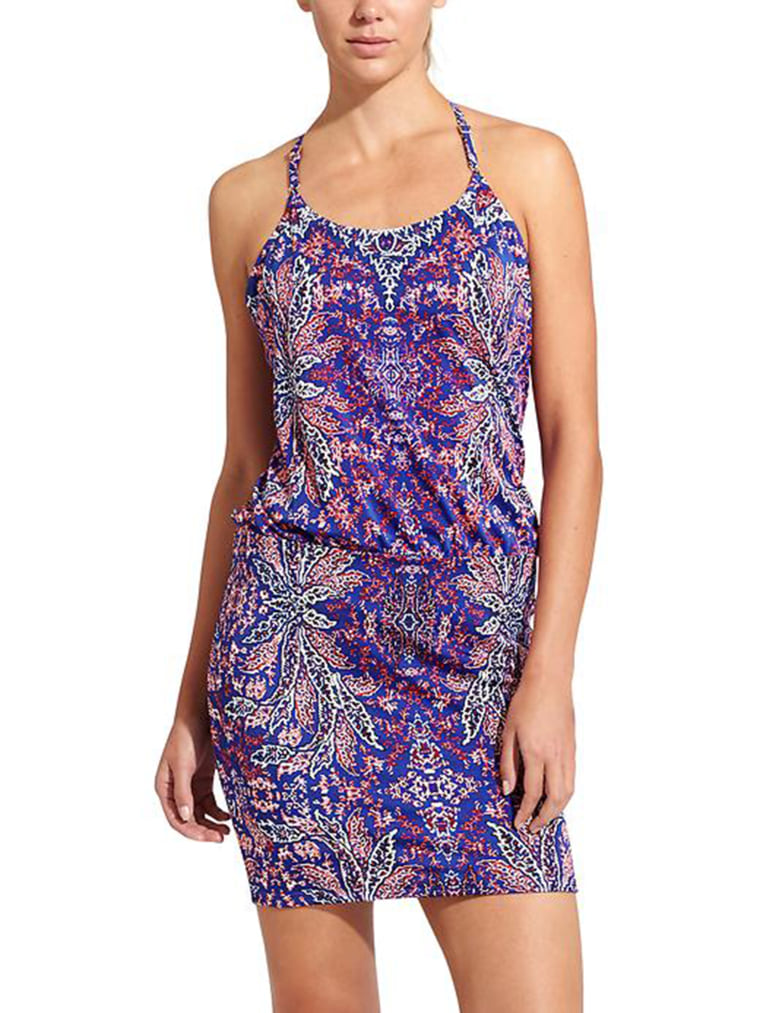 Aqualuxe Printed Swim Dress, $89
A dress like this is great for days when you're on and off the beach; it wears like a regular sundress, but acts like a protective cover-up with UPF 50.
Scarf: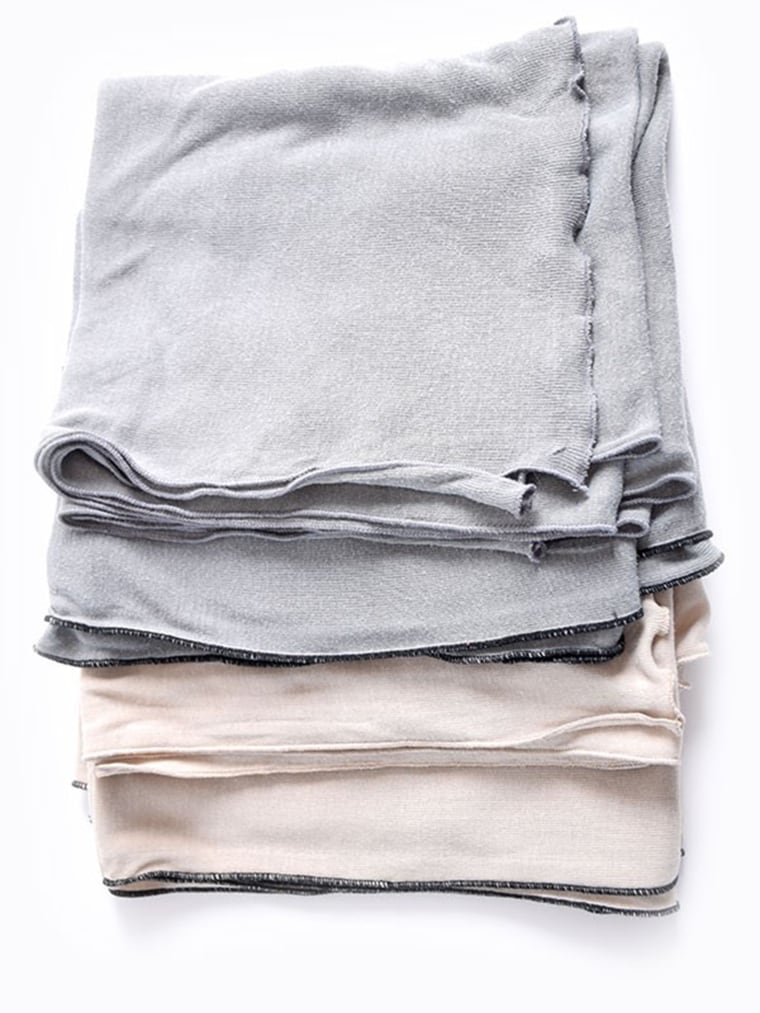 SPF Addict Ida Bella Scarf with UPF 50, $25
A chic addition to any beach-inspired outfit, this scarf also will protect your neck, an area often overlooked when it comes to sun protection. Lightly spritz the scarf with cold water for a nice cooling effect when the temperature rises.
Sports bra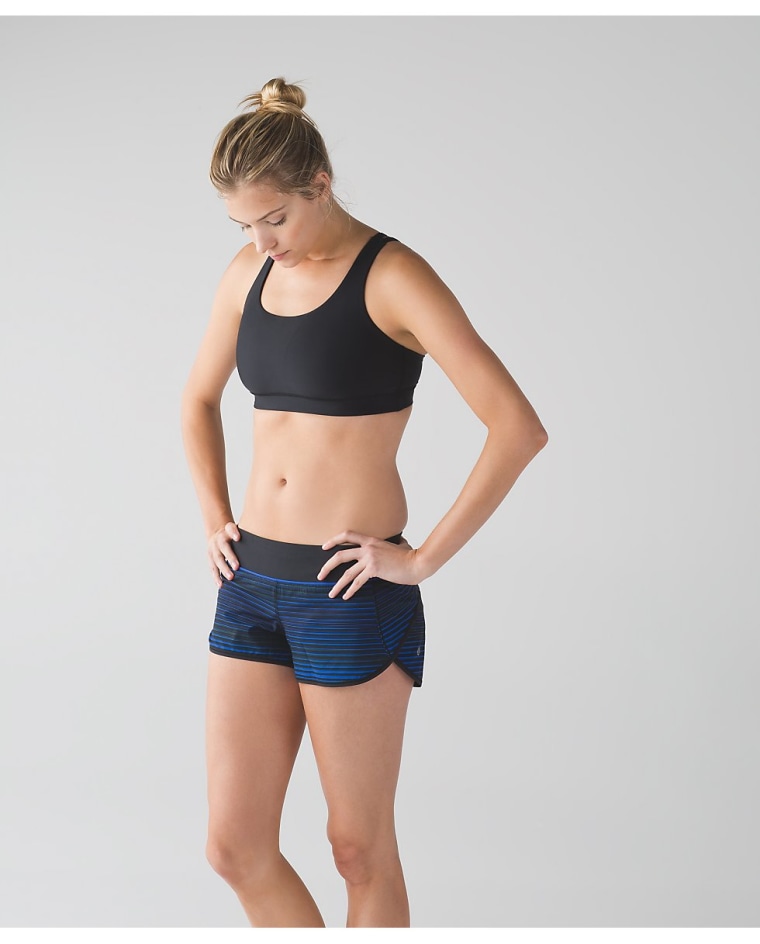 Lululemon Energy Bra, $58
Love to workout at the beach? This water-friendly bra can take you from a run to a swim in an instant. The stretchy fabric is chlorine- and salt-resistant with a UPF of 50+ for added coverage.
Sun umbrella: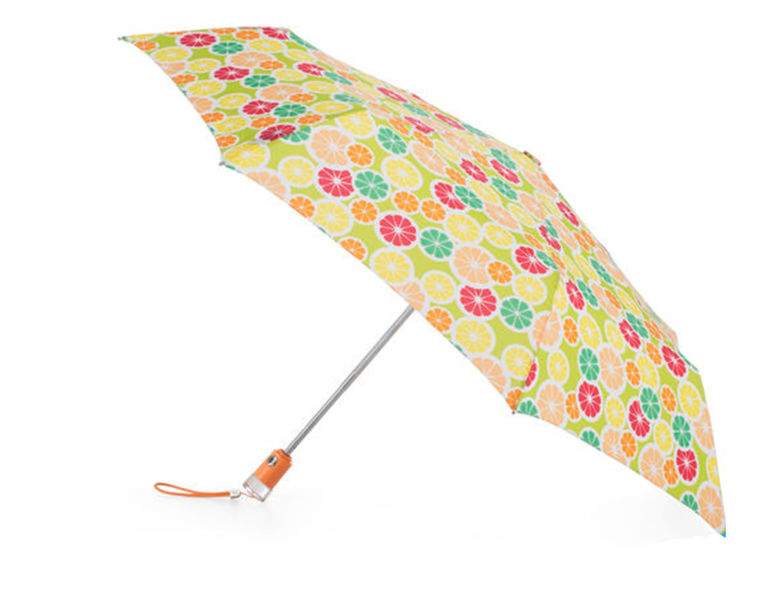 Totes Auto-Open SunGuard Umbrella, $32
As extra backup, try traveling with an umbrella that has UPF built into it. A fun citrus-themed print is cheery and will help family and friends easily find you on the beach.
Swim leggings: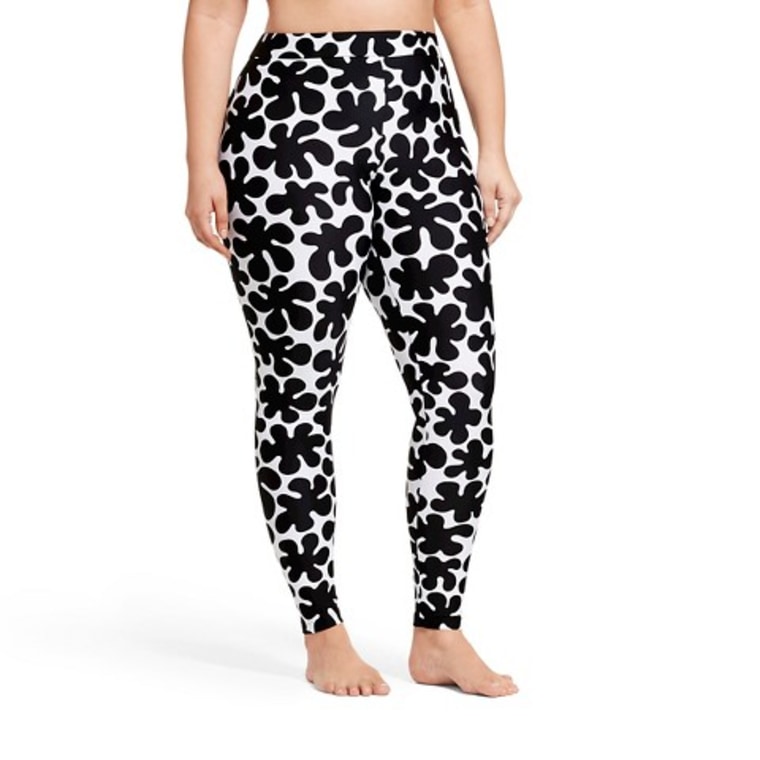 Marimekko for Target Swim Leggings, $24.99
Swim leggings are a great option for those who like running on the beach; you can get them wet and protect yourself from strong sun rays at the same time.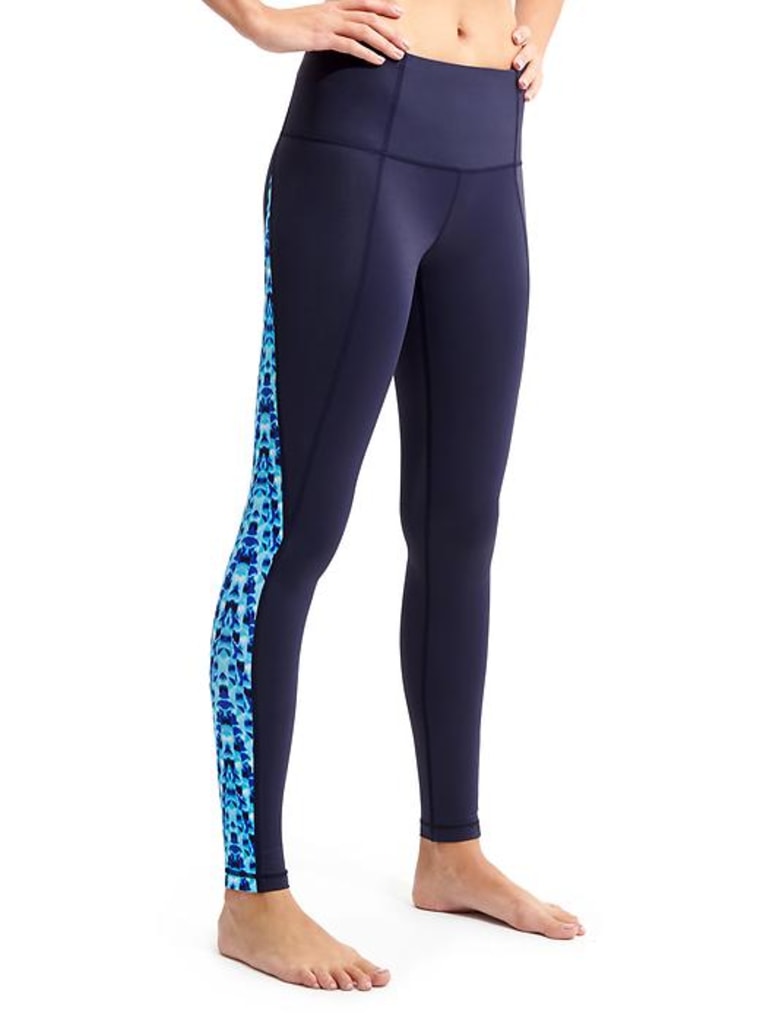 Athleta Tie-Dye Swim Tight, $69
As another option, these breathable, stretchy leggings (with a UPF of 50+) has a back pocket so you can carry your phone or other essentials without worry.
Sunglasses: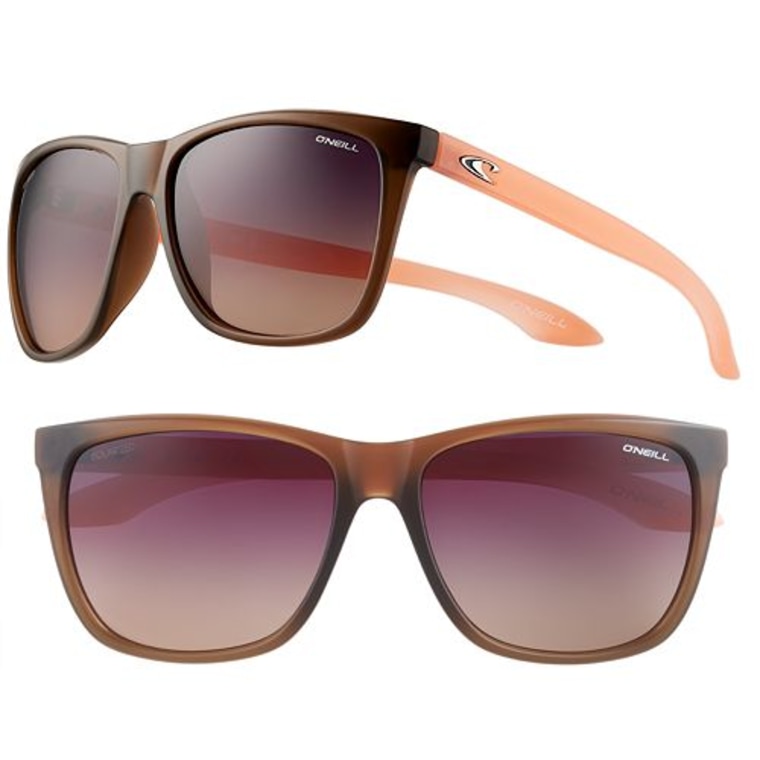 O'Neill Retro Sunglasses, $75 (on sale for $37.50)
Look for sunglasses with polarized lenses to protect your eyes; this fun two-tone style looks great with everything from a white beach dress to a printed top and jeans.