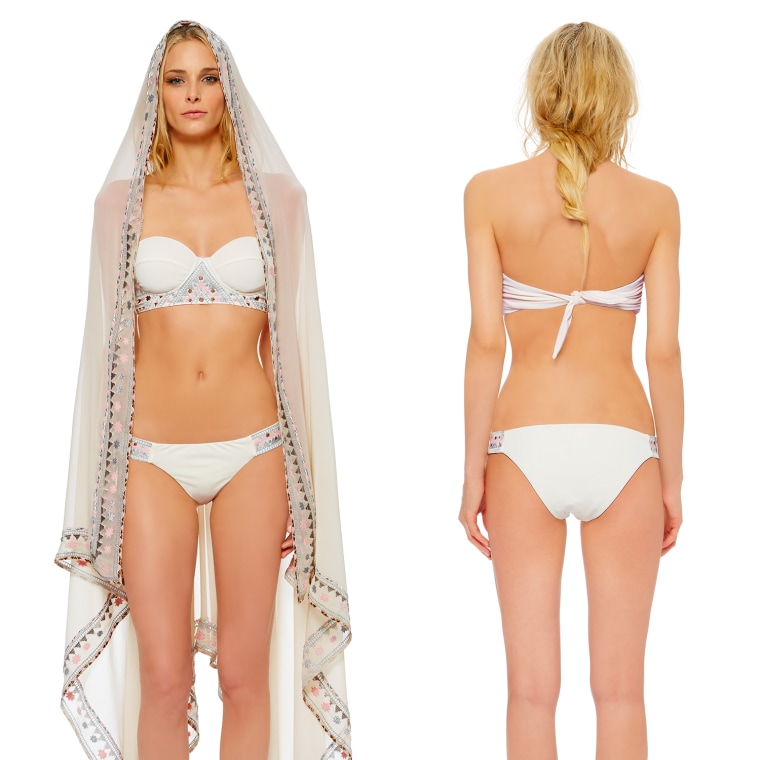 Here comes the bride, all dressed in ... a swimsuit?
Yes. A swimsuit.
Designer Mara Hoffman, who is known for her chic-but-relaxed bohemian looks, recently launched her very first bridal collection. It includes a bikini and a one-piece suit, both in bridal white.
While getting married in a bathing suit isn't completely unheard of — Pamela Anderson famously wore a white bikini at her beachfront elopement with rocker Tommy Lee in 1995 — it's certainly unusual. Does this mean that brides will ditch the dresses and start walking down the aisle in tankinis?
"I love the idea of a bride getting married in the ocean," Hoffman told TODAY.com, acknowledging that beachy nuptials might not be the right fit for everyone. "For most people it might feel more natural to bring the bikini on her honeymoon."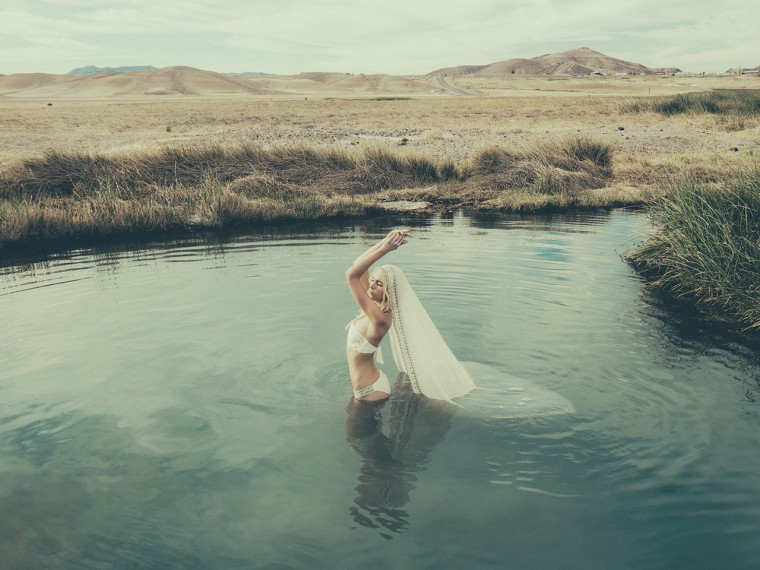 Hoffman, who designs lots of swimwear and saw the bridal bathing suits as an extension of her brand, makes a good point about brides buying more than just dresses for the big day. Many brides are buying second dresses to wear to the reception. Others wear special T-shirts printed with "The Bride" or "Mrs. Newlastname" during the rehearsal. Could bride-specific honeymoon gear be the next stage in that trend?
Ariel Meadow Stallings, founder of the website Offbeat Bride (tagline: "Altar your thinking"), said she's never seen a wedding where the bride sported a swimsuit — but she wouldn't rule it out if that was what a woman truly wanted to wear.
"I absolutely know that brides do think a lot about swimwear because some of them are planning honeymoons to tropical destinations," said Stallings, author of "Offbeat Bride: Creative Alternatives for Independent Brides." "In honeymoon swimwear, I've noticed the trend toward retro-style swimsuits, which are more modest. They're flattering and feel timeless and look great on you no matter your age."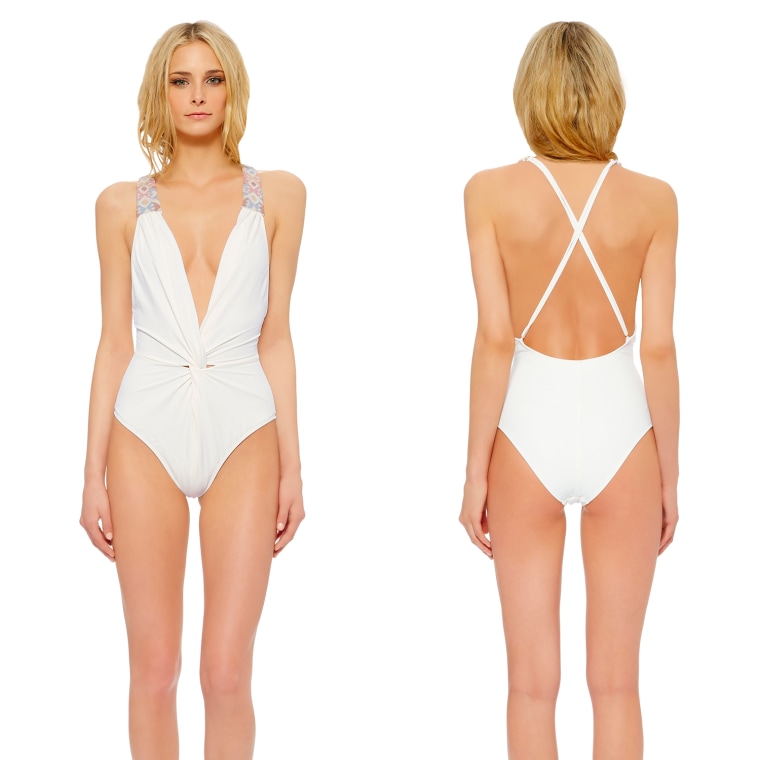 Jen Campbell, founder of the blog Green Wedding Shoes, told TODAY.com that she also finds wedding-specific swimwear a surprising choice. 
"I think it's a fun way to mix things up," Campbell said. "I haven't heard of any brides looking for wedding bathing suits, but we strongly support couples having the wedding they want and doing it their way. If that means a bride wants to wear a bathing suit to get married, I say go for it!"
'Trash the dress' trend gone too far? Bride burns wedding gown
Stallings pointed out that wedding-dress shopping can be a stressful experience for many women as they struggle to find flattering dresses in their price range. Adding the pressure of swimsuit shopping on top of that, she said, could be too much to take.
"It's hard enough to find a swimsuit that fits right, let alone trying to make it your wedding dress," Stallings said.
Hoffman said there is one undeniable reason to consider choosing a bridal swimsuit over a gown: Unlike many wedding dresses, swimsuits have potential for multiple wearings after the wedding is over. "I imagine a bohemian free-spirit who might not be interested in planning out what she will wear for a year and a half," she said. "The great thing is that (swimsuits) can be worn long after."
Unveiled! 101 uses for an ex-wife's wedding dress
Hoffman isn't the only designer taking a chance on bride-ready bathing suits. The company Beach Bunny Swimwear recently partnered with Victoria's Secret model Chrissy Teigen on a line of bridal swimsuits. Teigen married singer John Legend in Italy this September — but she wore a ballgown to do it.