Gorgeous flowers? Check. Cathedral-length veil and a three-tier cake? Check and check.
A personalized Instagram hashtag, website and two live-tweeters who guarantee to skyrocket your wedding to social stardom?
... Uh.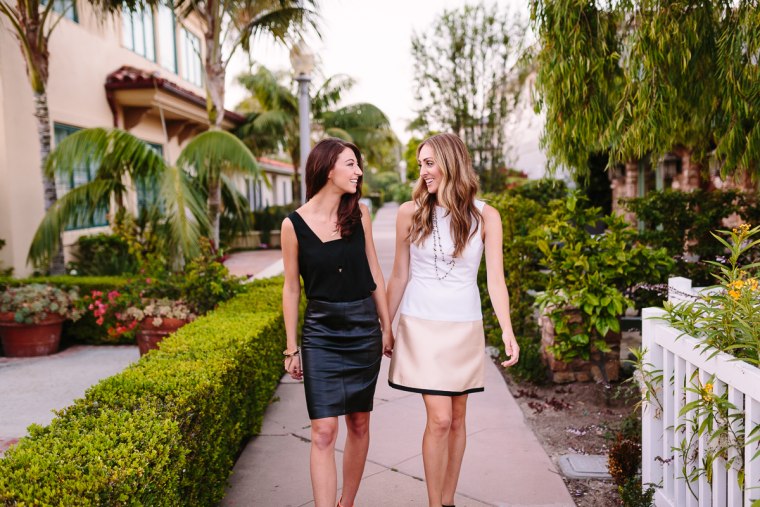 Believe it or not, for an increasing number of brides, that's a "check" off the wedding to-do list, too.
For others, like this reporter, the idea initially seems scoff-worthy. In fact, my first question to Samantha Roberts and Heather Hall, the owners of a company that makes all this social media wedding magic happen, was essentially, "You do what?"
But once they got around to explaining the ins and outs of Maid of Social, the clever name they've come up with for their niche business, I was more than just intrigued. I realized, as they had, that social media is destined to become a bigger part of the wedding planning process, and that these ladies are just one step ahead of the rest of us in figuring that out.
Forget progressive; these girls are prophetic.
RELATED: Not your parents' wedding: The new do's and don'ts for modern wedding guests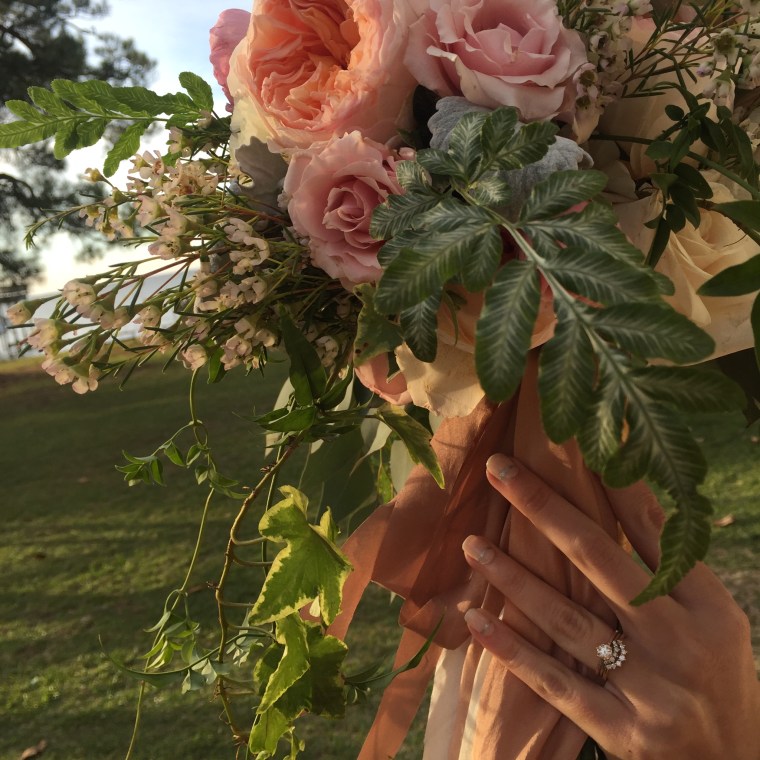 Here's how they bill themselves on their website: "Think of us as your PR team for your wedding day. Behind-the-scenes we're able to brainstorm your wedding hashtag, connect you with brands and media companies who want your photos the day-of (and help secure features in advance!) and work directly with your vendors to use the power of social media to showcase your wedding to the world — all while it's happening live!"
But we wanted the dirty details. What's it like, really, having the responsibility of broadcasting a couple's first moments as a lawfully wedded couple to the world — with an iPhone, no less?
Turns out the process of capturing a wedding's intimate, tender and sometimes raucous moments in real time is a lot more involved than you might think.
"We used to work at The Knot as editors," Roberts told TODAY.com. "I worked on social media and Heather was a fashion editor. We saw how excited brides get when we would share their photos on social media, but usually those photos would come to us months after the actual wedding."
RELATED: Carson Daly and Siri Pinter share beautiful family photos from their wedding day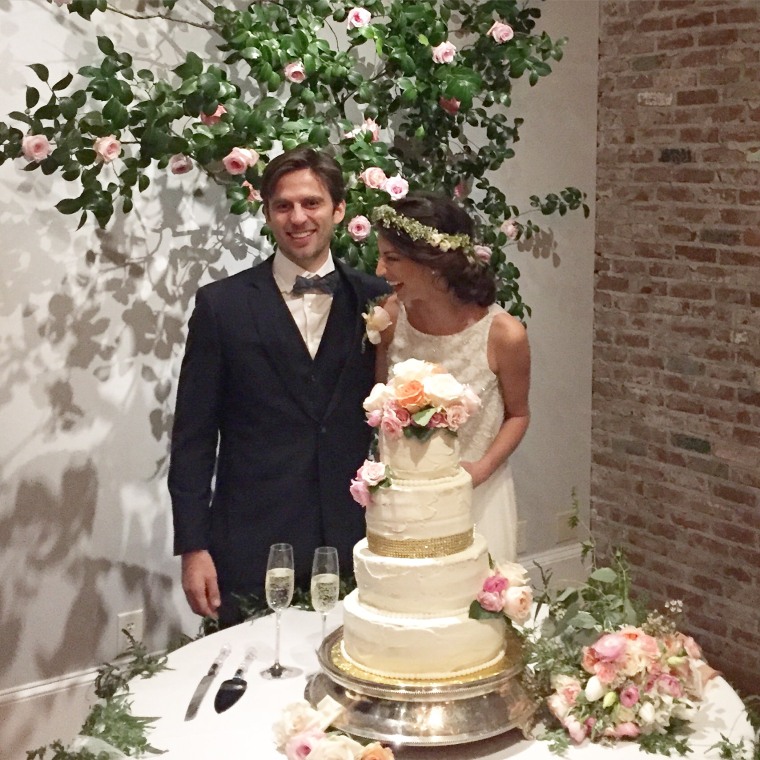 That's when the savvy pair realized that weddings, just like any big event, need social media strategies for the day-of. Sure, custom hashtags are already a "thing," but those usually consist of photos of the guests themselves. Roberts and Hall wanted to show off the bride and groom, as well as all those little details they'd spent so many months prepping.
It's not a cheap service — the prices vary widely depending on what platforms are requested, how long the wedding lasts, etc. — but as it rises rapidly in popularity, it's an amenity some modern brides wouldn't go without. Glamour Magazine recently reported that packages start at $1,200.
RELATED: Dad surprises stepdad at daughter's wedding — with both walking bride down aisle
"We're having fun with it," Roberts said. "It's so fun to work with my best friend, and we're getting to show off other people's weddings, which feels great."
Their own immersion in the New York wedding scene hasn't hurt, either. "Since we've been working in the industry for quite some time, we've got a pretty high social media influence score ourselves," Hall said. "We're able to go to the big designers and ask them to post about the wedding, meaning thousands of people can follow along with weddings as they happen live."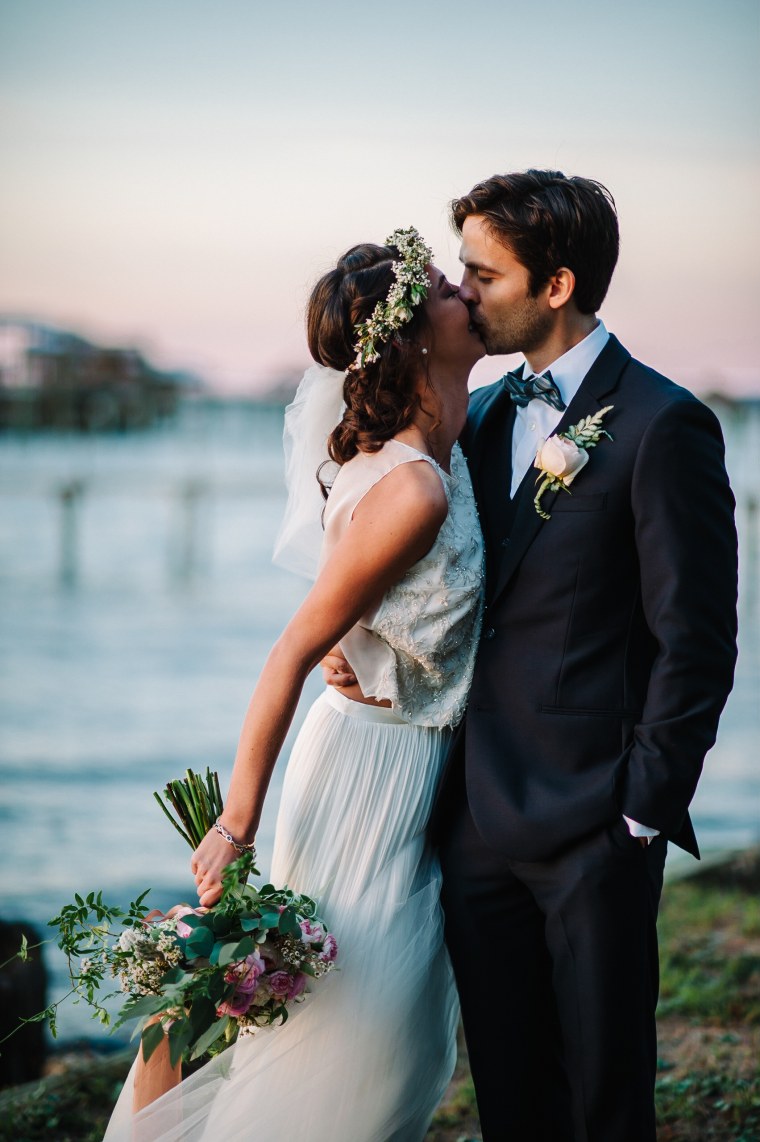 So the vendors are happy, and the couple's wedding can be viewed by people worldwide as it happens. As far as gaining Instagram followers goes (for both the bride, groom and any brands involved), that's pretty awesome.
But what about, you know, the less superficial stuff? Like love and family?
"Of course, that's what it's all about in the end," said Hall. Phew. "All those details that they put in in the engagement period ... now, everyone who can't attend the wedding, like friends and family who live across the country, can feel like they're involved right as it's happening, instead of months later when they're flipping through a photo album."
It should be noted that live-stream wedding videography services do already exist; companies with nuptial-inspired names like I Do Stream and Marry Me Live are among the most popular. But Roberts and Hall believe their customers would rather mix the "live" aspect with the comforting familiarity of social platforms they already know and love, such as Instagram.
And as for beef with the "real" photographers of the event? I was skeptical of Roberts' claim that they, too, "loved the system," but she went on to explain that many of them do see benefits in having the social media supervisors working alongside them.
"Some edit photos during the dinner hour, actually, and we can work to send those out to the vendors immediately, which gets the photographers a bit of social clout as well."
This story was first published on Jan. 8, 2016.