It's no secret that social media, with its style stars and perfectly toned fitness gurus, can have a negative effect on our self-esteem.
Now, new research from the Florida House Experience, a mental health and addiction treatment facility, shows just how damaging all that scrolling can be.
It also reveals the different factors that affect how men and women feel about their bodies. Women, for instance, are most heavily influenced by social media, followed by TV and movies and their significant other. For men, their significant other is the top factor affecting how they feel about their bodies.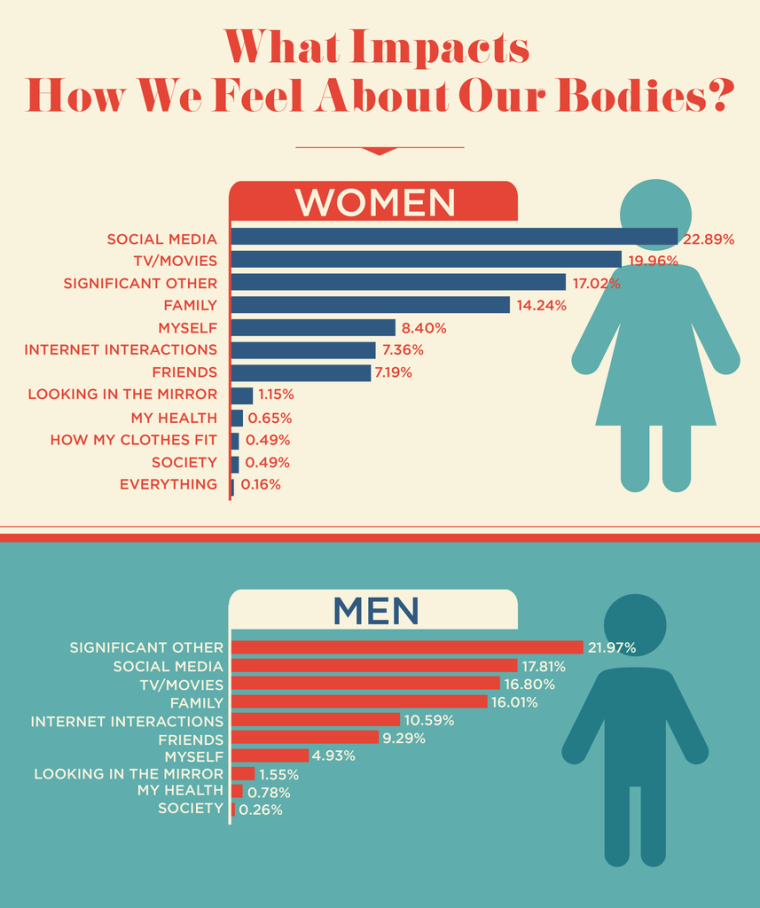 Interestingly, health and simply looking in the mirror landed toward the bottom of the list for both men and women.
The sexes are also different in how they're affected by images in the media. A whopping 88 percent of women said they compare themselves to images in the media, with half saying the comparison is unfavorable.
Meanwhile, only 65 percent of men said they compare themselves to images in the media and, of that, 37 percent said the comparison is unfavorable.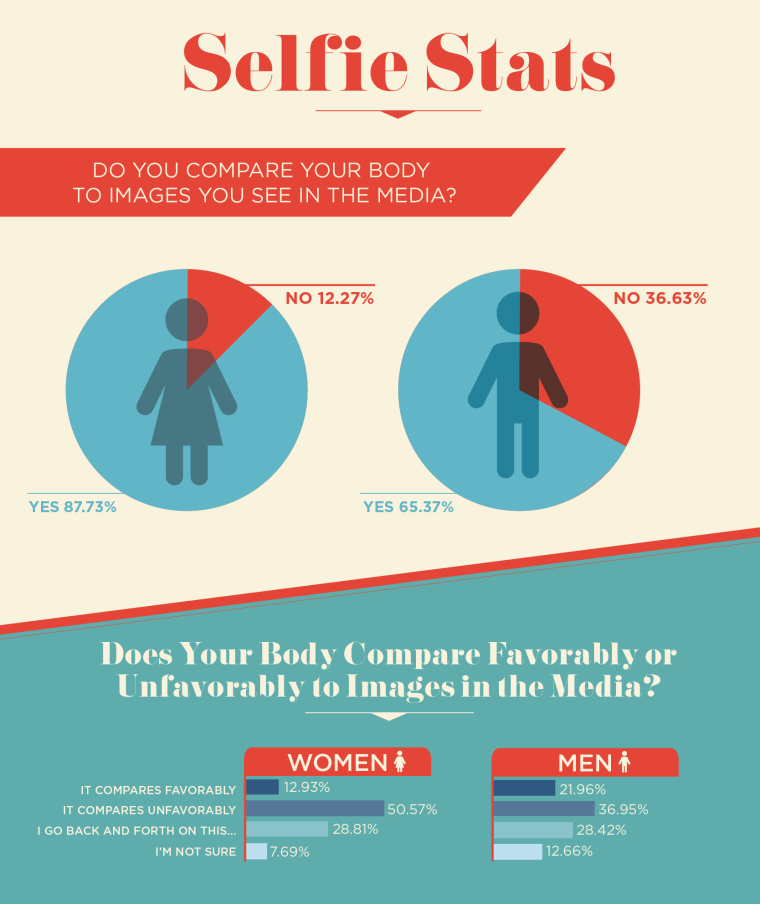 More than 1,000 people were surveyed for the study commissioned by the Florida House Experience in Deerfield Beach, Florida.
The findings back up existing research, including TODAY Style's own survey results from earlier this year. In that survey, 51 percent of women between the ages of 18 and 24 said they feel pressure to look perfect on social media. And 60 percent of women from all age groups said they wouldn't post a photo of themselves on social media unless they loved the way they looked.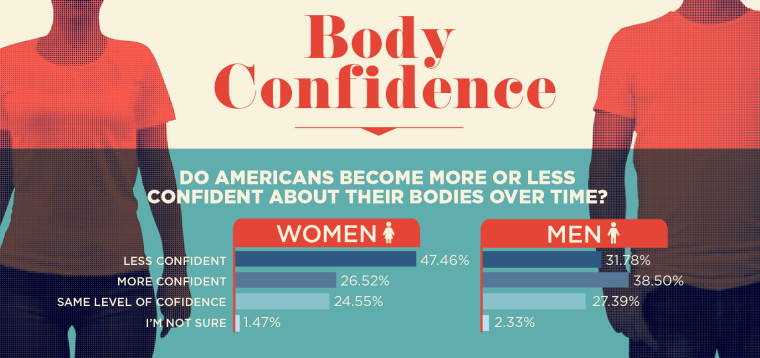 Of course, there are plenty of efforts to get people to ease up on themselves, and the recent push for diversity in Hollywood and the fashion industry are undoubtedly steps in the right direction. But for now, women in particular aren't optimistic.
When asked if people become more or less confident about their bodies over time, about half of women said they become less confident (compared with about a third of men), according to the Florida House Experience's survey results.
The survey also looked at body positivity by state, asking participants how they feel about their body image. It turns out that the least body-positive states are North Dakota, Delaware and Wyoming based on their findings.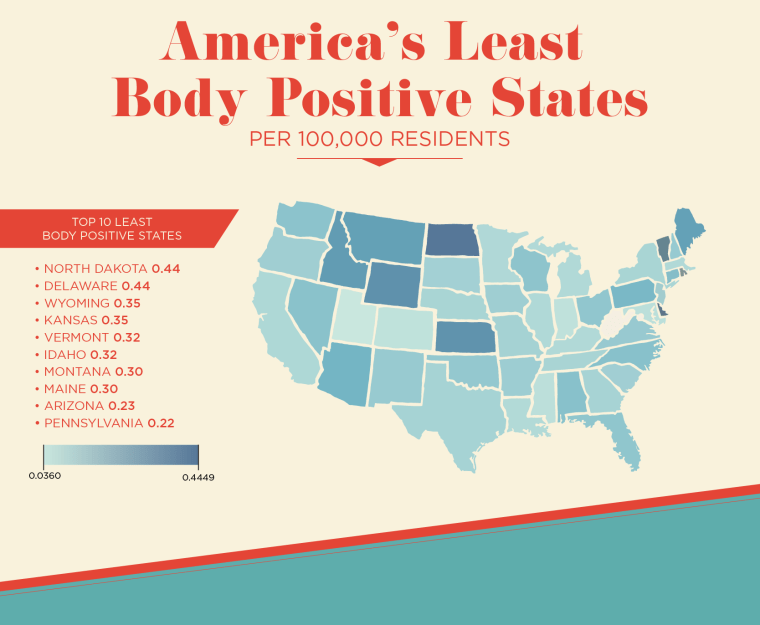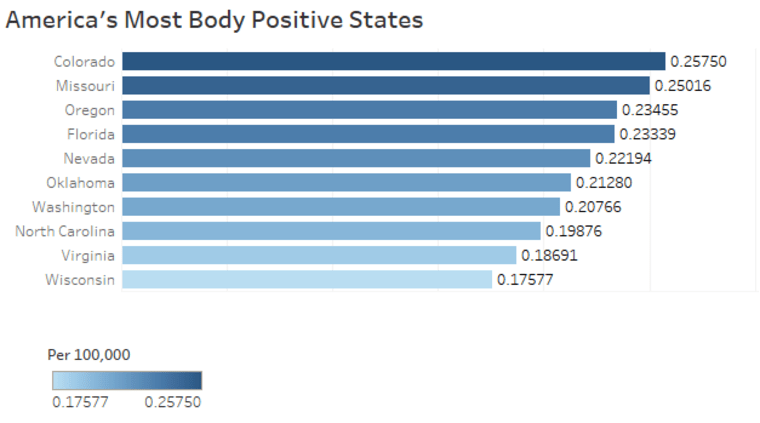 Meanwhile, Colorado, Missouri and Oregon emerged as the most body-positive states.
Clearly, more needs to be done so women feel more comfortable in their own skin. In the meantime, if you're feeling down on yourself, it can't hurt to give Instagram a rest.