Sneakers are no longer just for hitting the gym. With celebrities like Kanye West, Spike Lee and Carmelo Anthony rocking their kicks everywhere from clubs to red carpets, they've become a staple for the fashion obsessed and everyday people are following suit.
For sneaker aficionados — or sneakerheads, as they're notoriously called — it's not about getting your standard Nikes or athletic shoes for the purpose of functionality. It's about scooping up the coolest, rarest and most exclusive kicks at whatever price necessary. Sneakerheads are people who will go to ridiculous lengths (like waiting on line for days or spending thousands of dollars) to get their hands on coveted footwear. They're not even necessarily wearing these sneakers. They want them for the prestige and for their aesthetic beauty.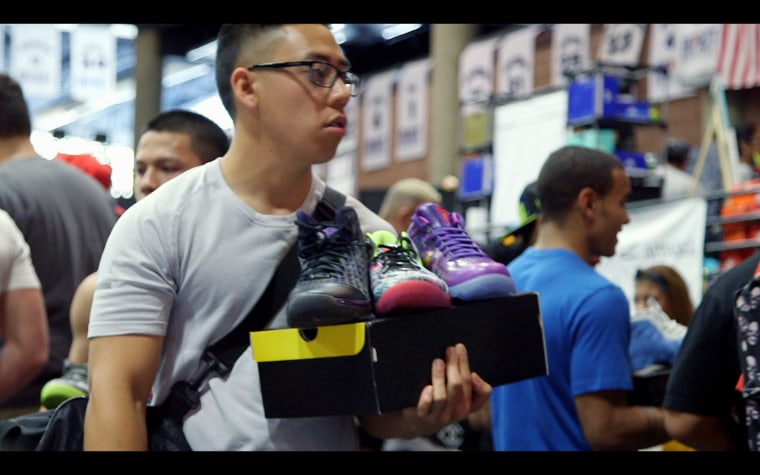 The culture of sneaker collecting has grown so large that it's warranted a documentary film appropriately titled 'Sneakerheadz.' The film, directed by David Friendly and Mick Partridge, looks at the lives of sneaker obsessives around the globe in pursuit of their desired shoes.
"I was in NYC making a movie in 2005 and wandered into a cool sneaker store in the village. I came away with a retro pair of chocolate brown Adidas Superstars designed by Run DMC. I was thrilled to see the sneaker I desperately wanted as a kid (but could not have) was available. When I started snooping around on the Internet and found hundreds of websites and blogs devoted to kicks, I knew I had discovered a secret subculture that would make a great documentary," read a statement by Friendly in the film's press release.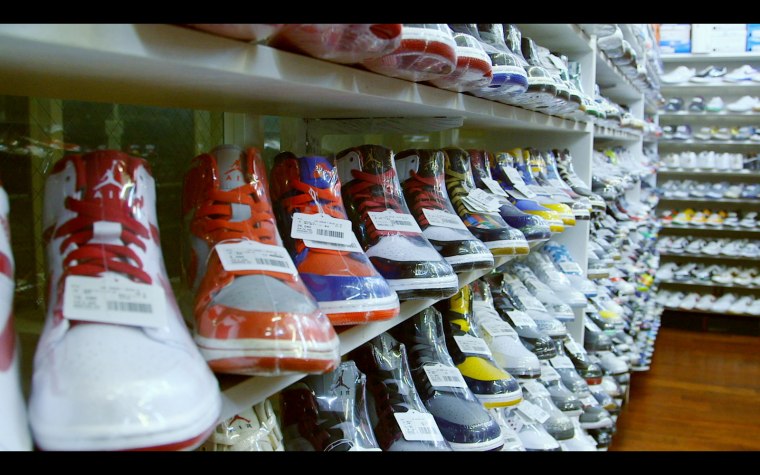 While the sneaker craze may have started in the U.S., the trend certainly isn't limited to American borders. Each global city the filmmakers visited had its own flair and preference.
"In doing research, people kept saying you should check out Tokyo, as the Japanese are way into kicks. Boy, was that true! The stores in Harijuku are amazing, the customers really know their stuff and they like different sneakers than Americans," said Friendly in the press release.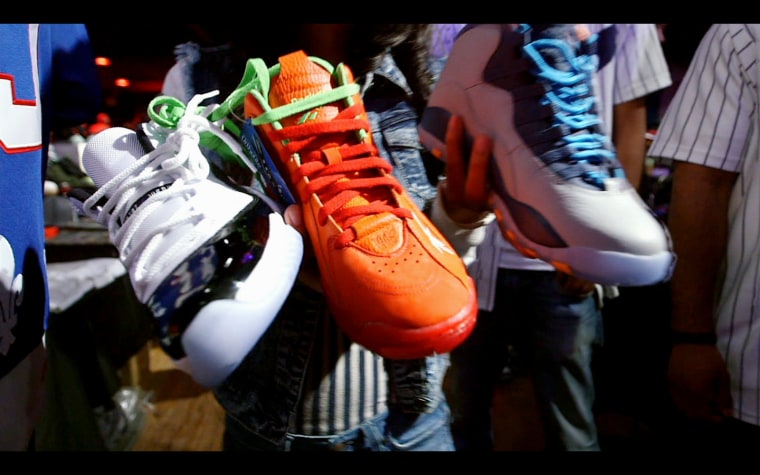 Sneaker buying is a huge source of revenue both domestically and internationally. In the U.S. alone, it is said to generate $22 million per year. Worldwide, that number is about $55 million. For individual sneakerheads, their unique kicks come at a price, too. They can cost up to $17,000 as Sean "Paper Chasr" Williams, co-host and producer of talk show "Obsessive Sneaker Disorder," previously told TODAY's Sheinelle Jones.
RELATED: The art of sneakers on full display at Brooklyn Museum exhibit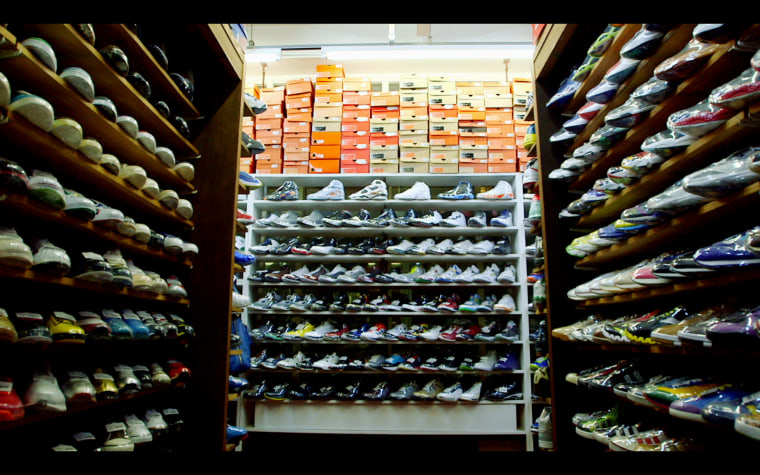 "There's a love that people just have to feel must be expressed through obtaining that shoe," Williams told Jones.
Williams understands that for sneakerheads, it's about more than having kicks for comfort or even endless wardrobe options. It's about owning an exclusive, valuable item.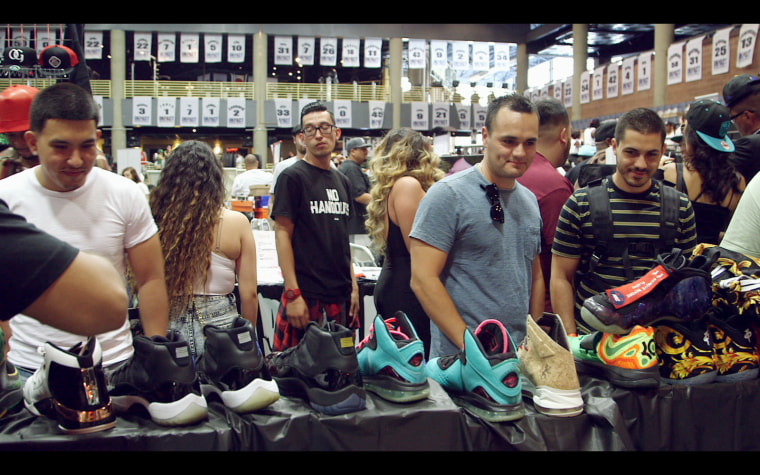 "They're not just things you put on and kick around in. People collect art. People collect cars. Sneakers are no different," he said to TODAY.
Want to learn more? The movie "Sneakerheadz" will be released in theaters August 7 and on Vimeo On Demand August 21.