Are you ready for Rio? With 100 days left until the 2016 Olympic kickoff, TODAY is getting a sneak peek at the Team USA closing ceremony uniforms designed by Polo Ralph Lauren for the fifth time.
The crisp and sporty look starts with blue-and-white striped T-shirt topped with a button-down shirt emblazoned with the classic Polo Pony, where female and male athletes can choose one of three all-American colors — blue, red or white, of course.
RELATED: Simone Biles, Michael Phelps and Olympic hopefuls tell us why they're 'strong'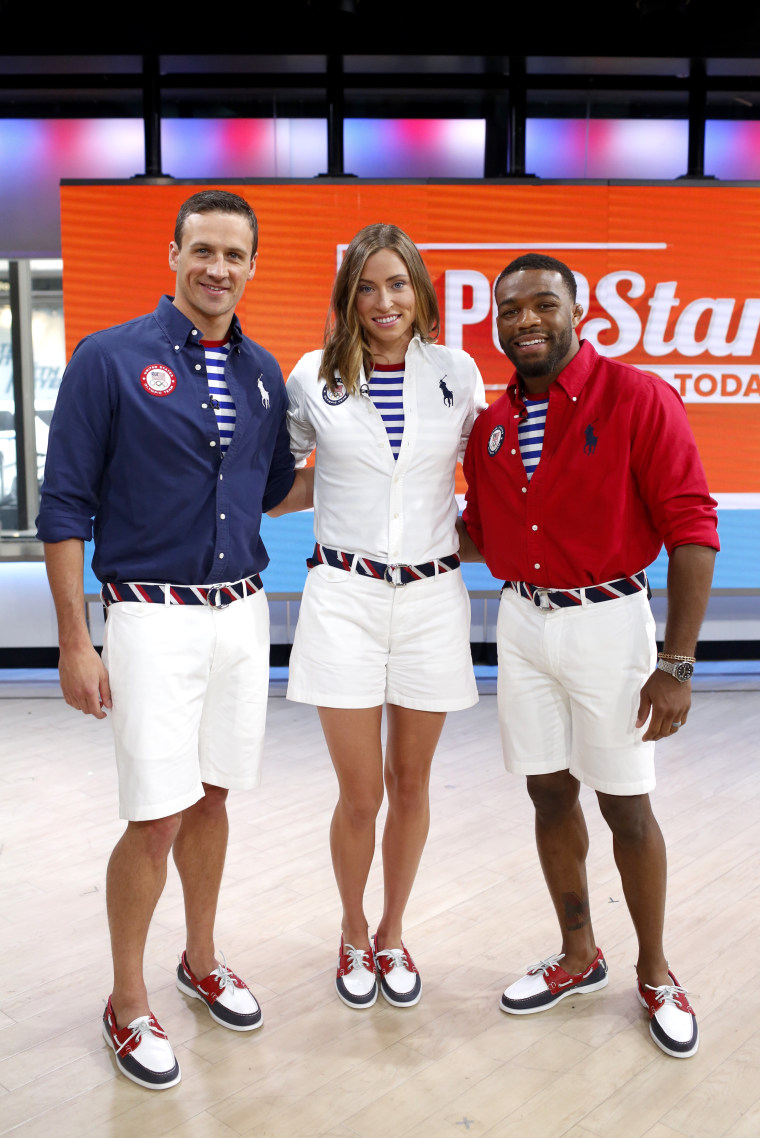 Classic chino shorts and multicolor boat shoes get the team treatment in navy, white and red. A few accessories, like multicolor cotton bracelets and a diagonally striped belt with D-ring closure offer the perfect combination of athleticism and style.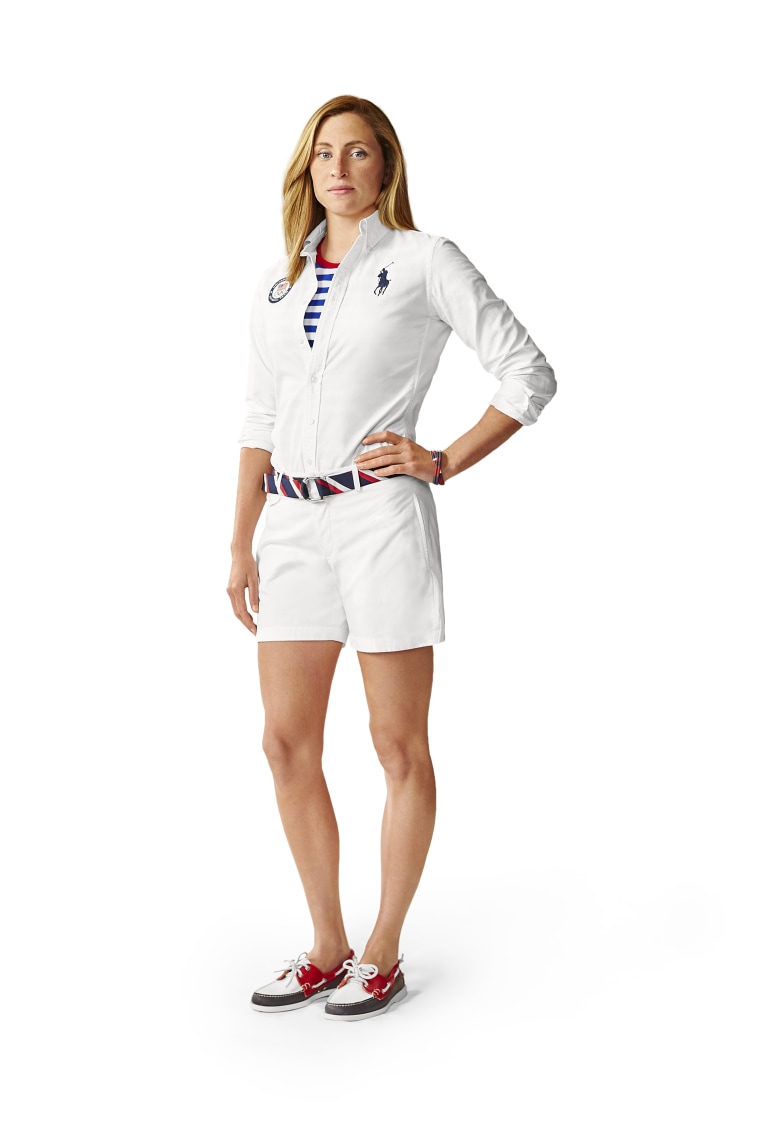 Plus, our gold-medal hopefuls will look just as patriotic and stylish from the back, with bold and blocky "USA" letters proudly stating their home country.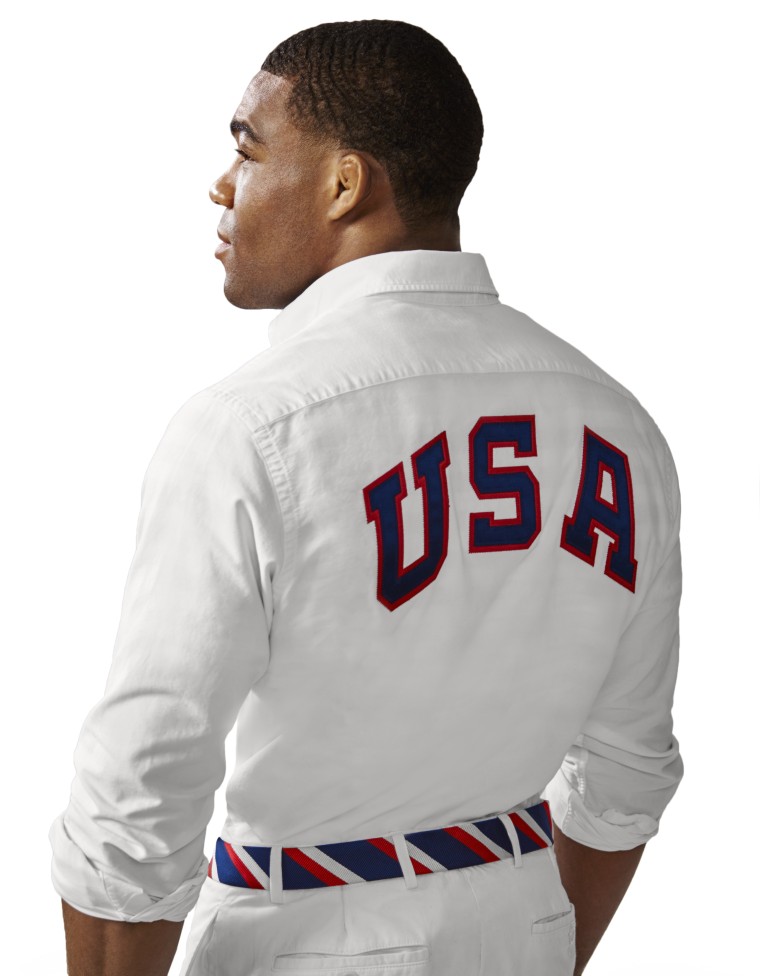 As the source for uniforms for the 2016 Olympic and Paralympic Games, Polo Ralph Lauren shared with TODAY that every element of the uniform is made in America.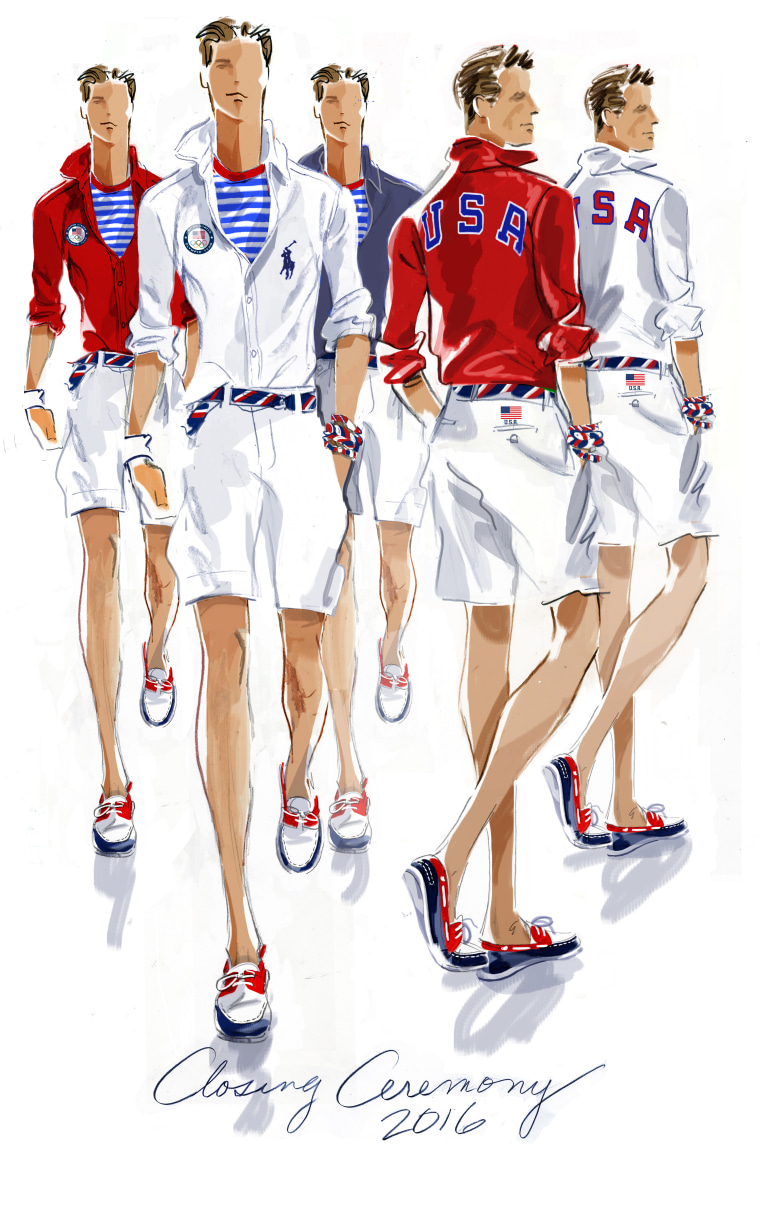 "From design to distribution and manufacturing to marketing, the parade ceremony uniforms worn by Team USA athletes for the 2016 Olympic and Paralympic Games represent the best of American talent. We are honored to continue our commitment to manufacturing the parade ceremony uniforms in the United States," Polo Ralph Lauren wrote in a statement.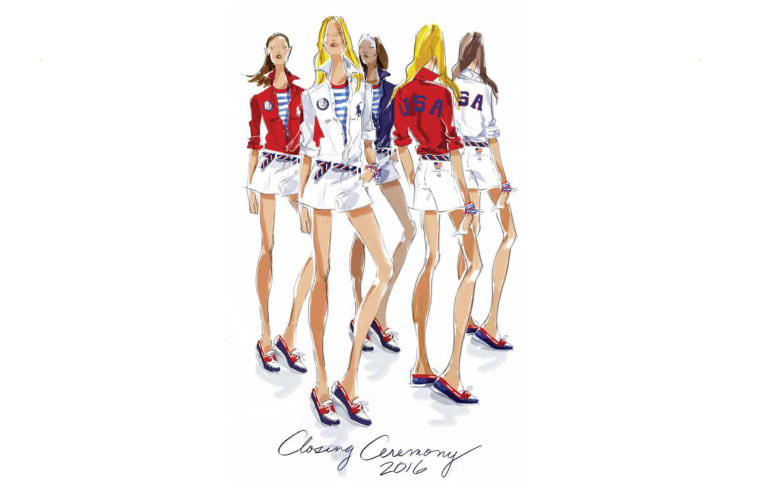 RELATED: Michael Phelps reflects on 'downward spiral,' rehab and bouncing back for the games
Do you want to dress like the athletes? The official Team USA closing ceremony uniform will be available for purchase on RalphLauren.com with royalties from sales going to the U.S. Olympic Committee.