From oversized earrings to shades that can capture and share your every moment, these are the coolest, most beautiful, and most style-savvy items you need to add to your shopping list.
The TODAY Style Squad — Jill Martin, Bobbie Thomas and Lilliana Vazquez — selected their favorite trends you're going to want to keep an eye on this March.
The fashion find
Jill's pick: '80s Glam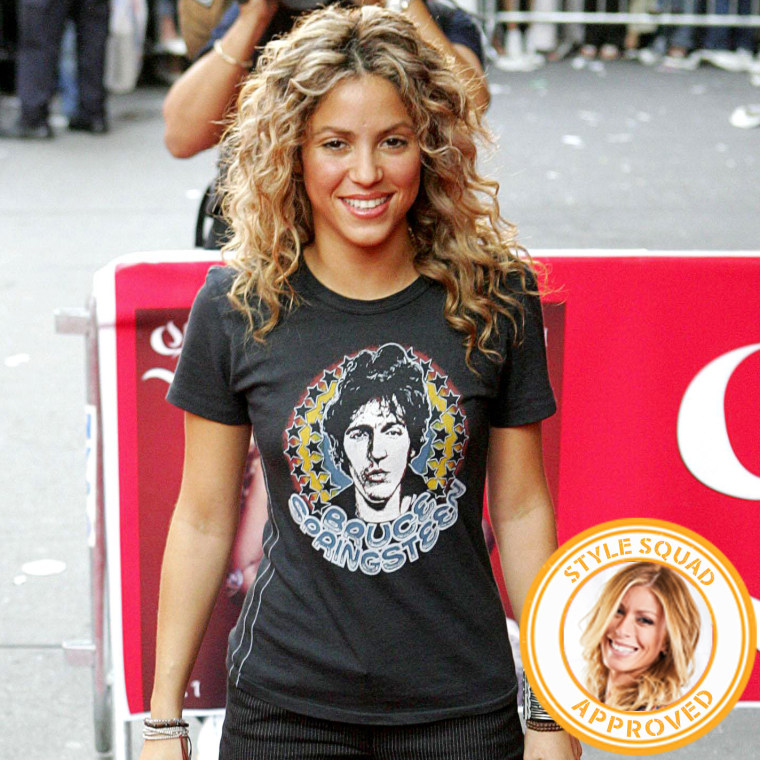 Glam-rock inspiration is all over the runways, but you don't need to shell out tons of cash to get the look yourself. Shop your own closet (or your mom's!) for old pieces that you can re-purpose to fit into the current trend. Band T-shirts and bomber jackets are also a great way to incorporate the aesthetic without wearing a full on '80s prom dress.
Bowie Band T-Shirt, $27, American Eagle Outfitters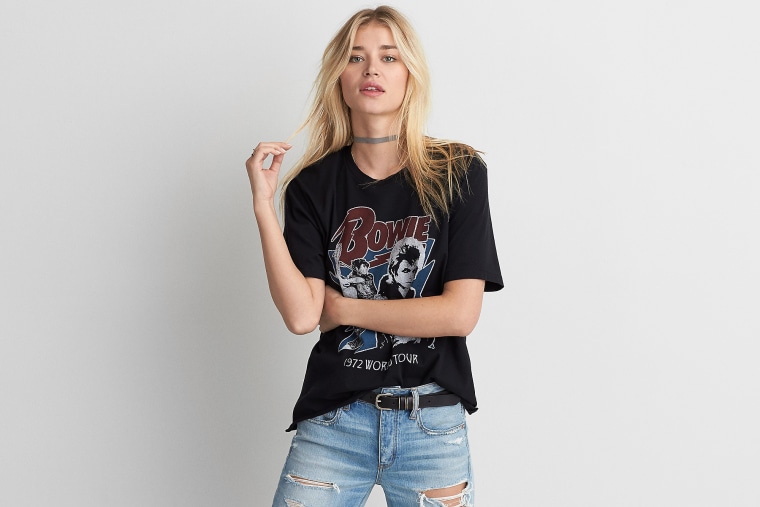 Guns N' Roses T-Shirt, $27, American Eagle Outfitters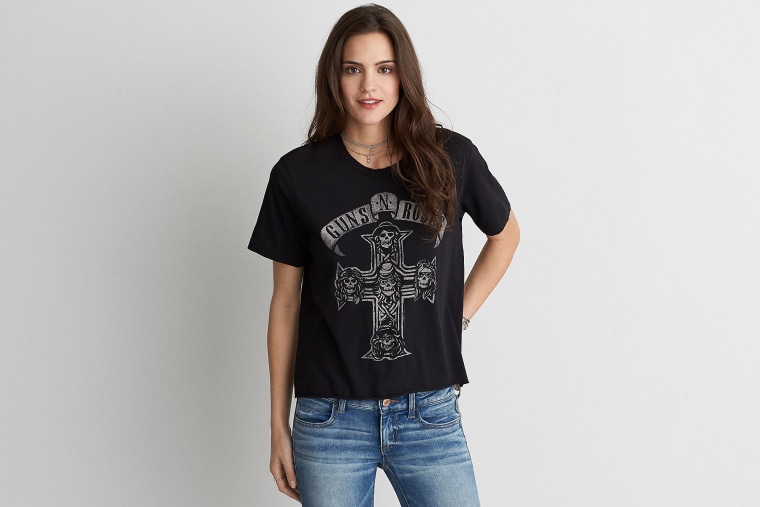 Metallica T-Shirt, $27, American Eagle Outfitters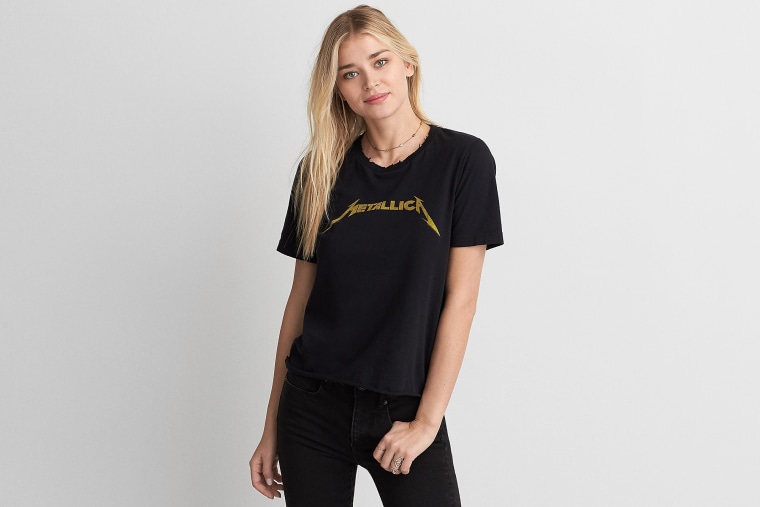 The Doors T-Shirt, $27, American Eagle Outfitters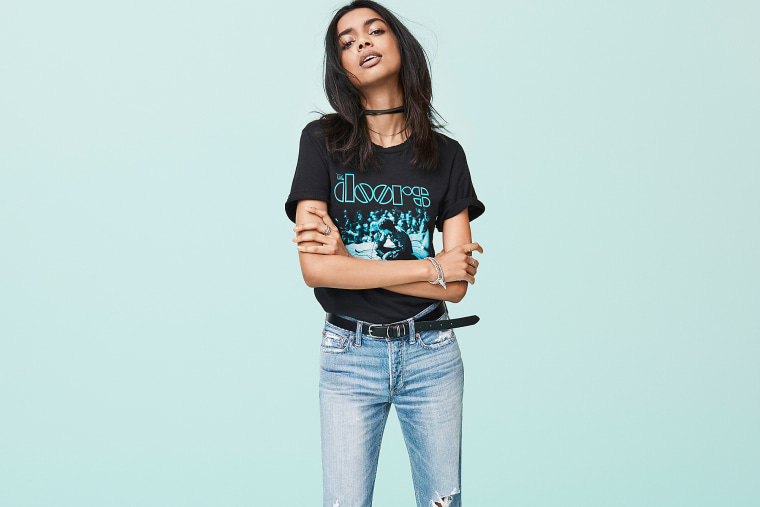 Rolling Stones T-Shirt, $27, American Eagle Outfitters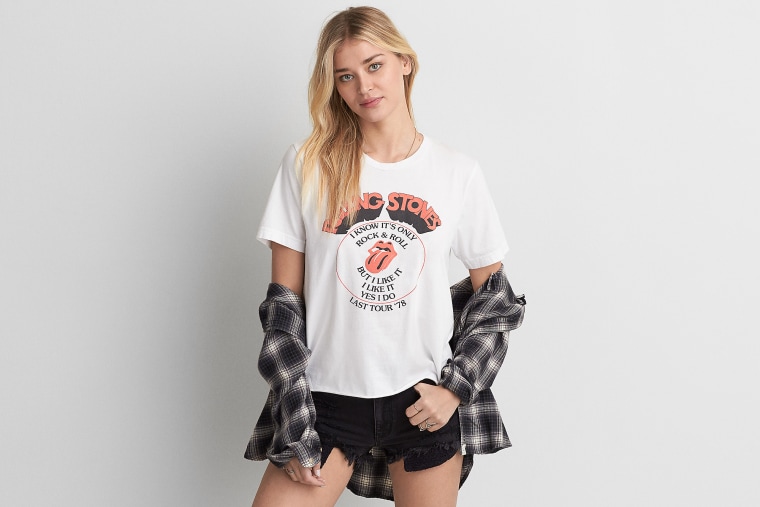 Ramones T-Shirt, $27, American Eagle Outfitters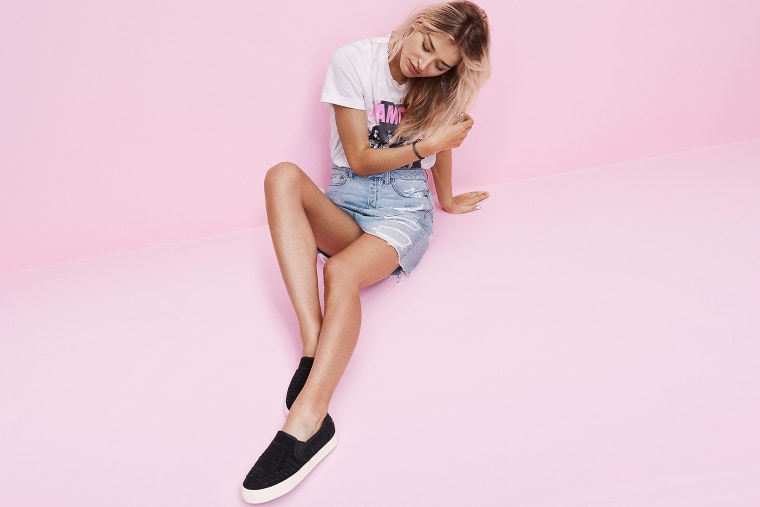 Embroidered Denim Jacket, $80, American Eagle Outfitters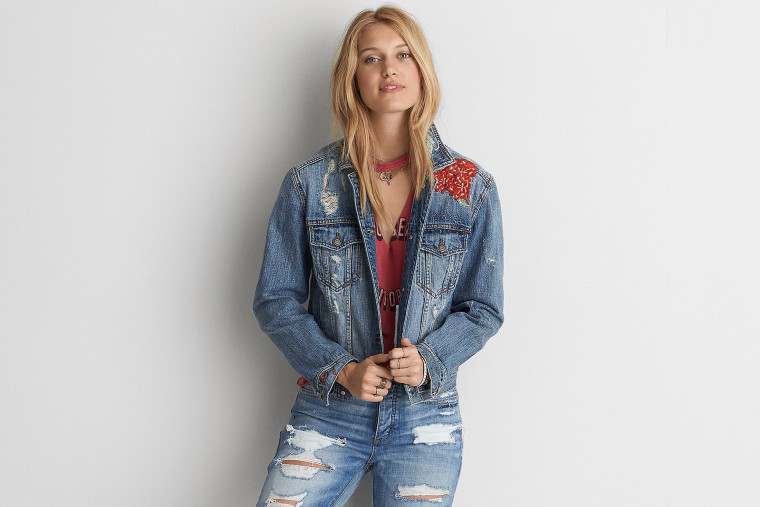 Embroidered Raglan Bomber Jacket, $45, American Eagle Outfitters
Embroidered Tiger Denim Jacket, $150, American Eagle Outfitters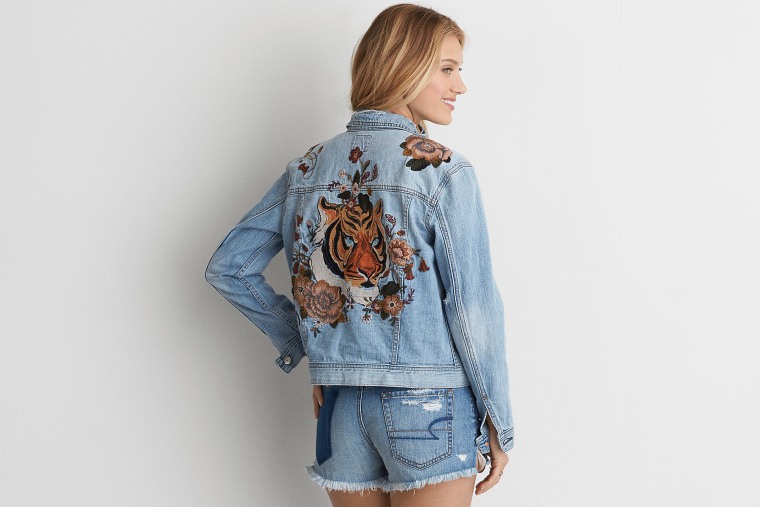 Denim Bomber Jacket, $70, American Eagle Outfitters
Embroidered Bomber Jacket, $40, American Eagle Outfitters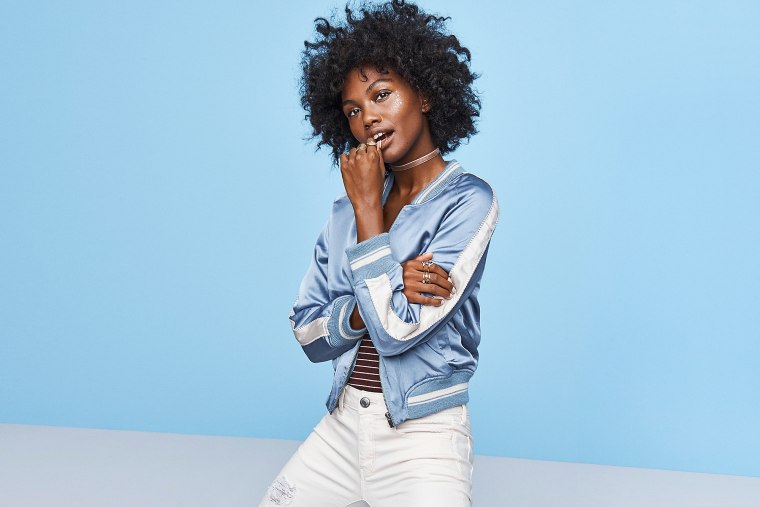 RELATED: Return of the perm? See why the '80s trend is making a comeback
Bobbie's pick: All-day robes
Robe-inspired clothing is another hot trend straight off the runway. Honestly, who wouldn't want to lounge in one all day? But unless you're Mariah Carey, wearing an actual robe every day might not be a great idea. Opt for a robe-style dress instead.
Wrap Waist Long Maxi Dress, $23, Amazon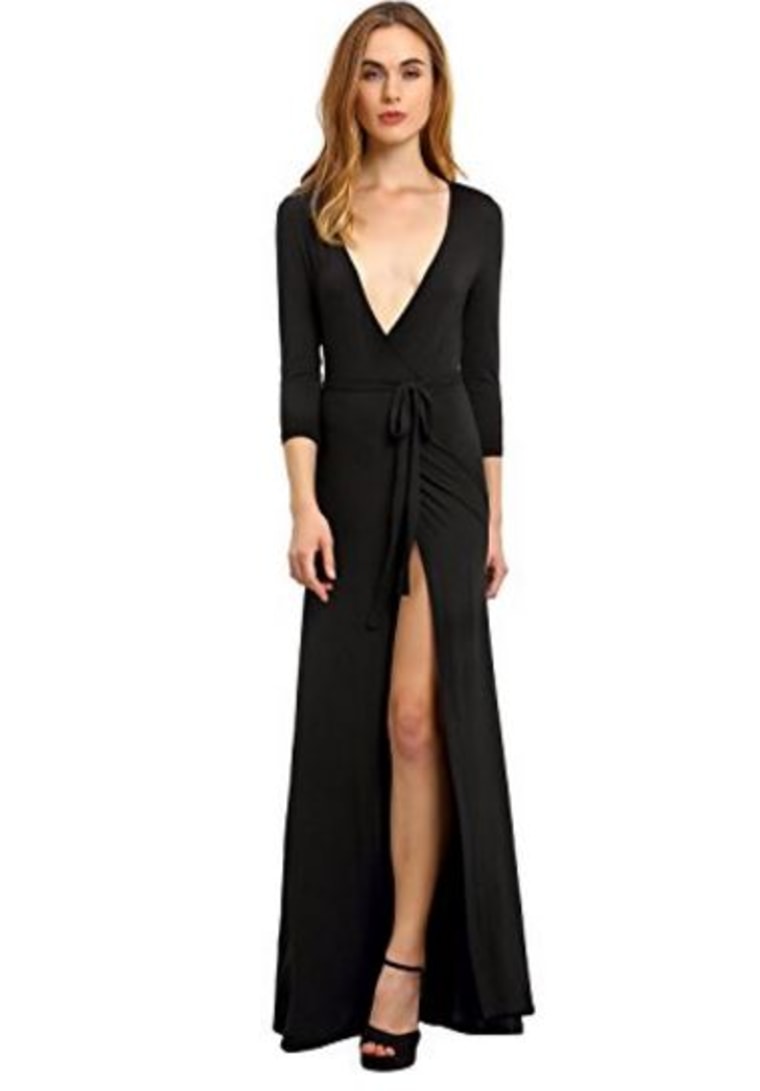 Cotton Print Robe, $36, Pearl River Mart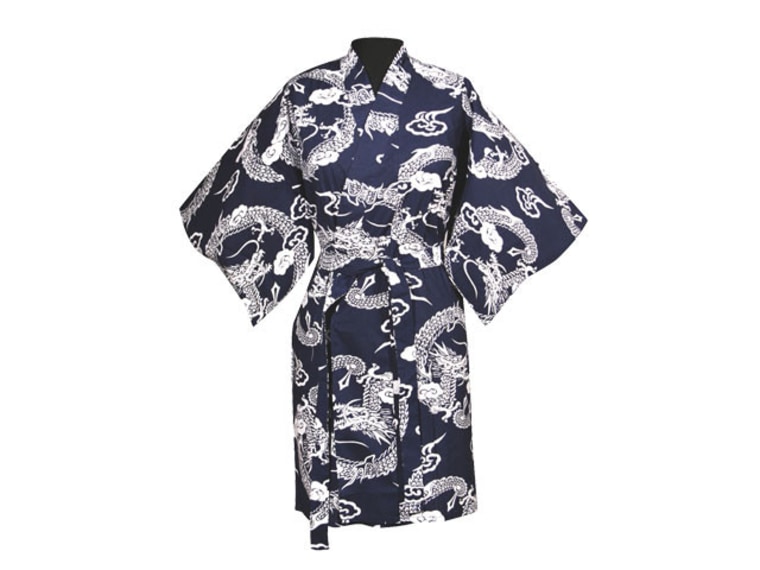 Floral Print Kimona Robe, $68, Nordstrom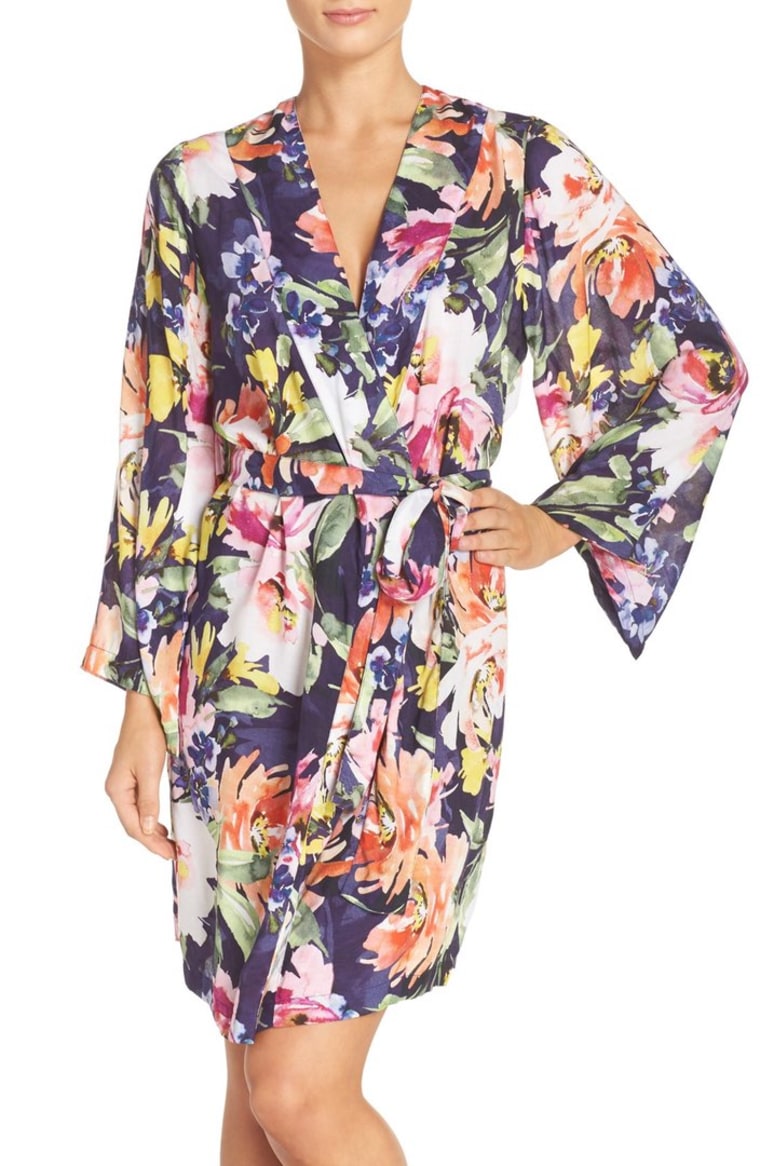 Eloise Elderflower Midi Robe, $88, Anthropologie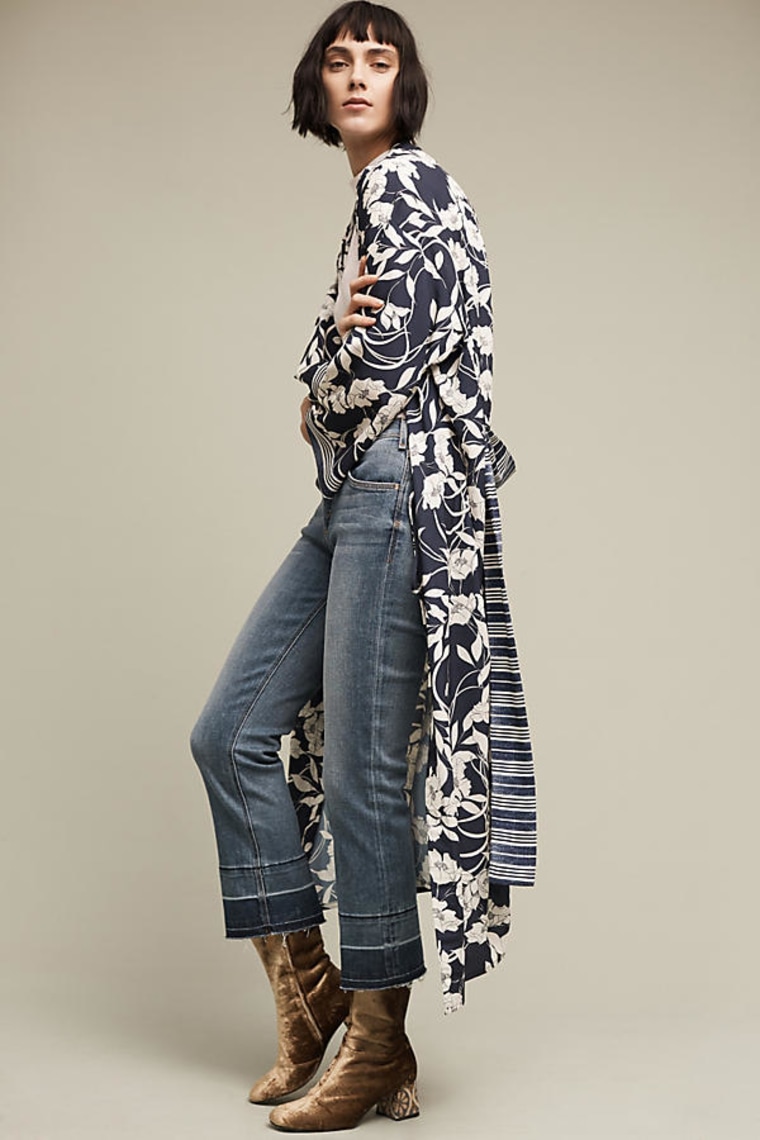 Mikado Robe, $180, Natori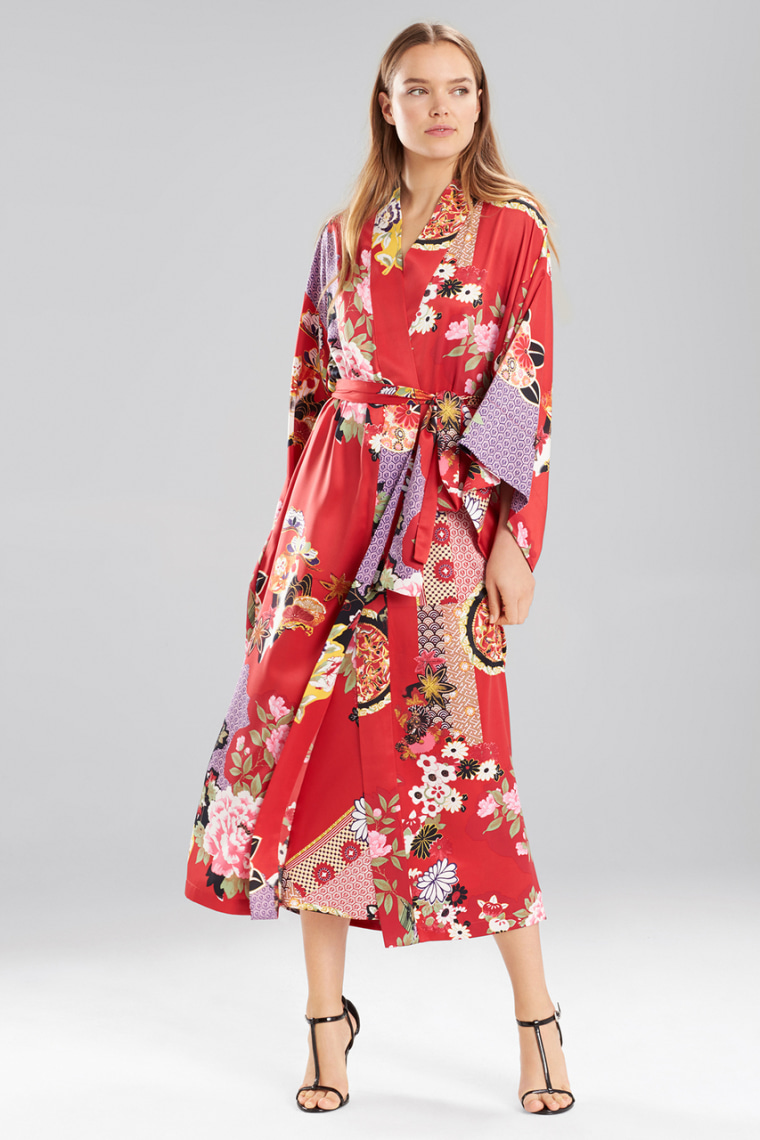 Watercolor Plaid Robe, $60, Anthropologie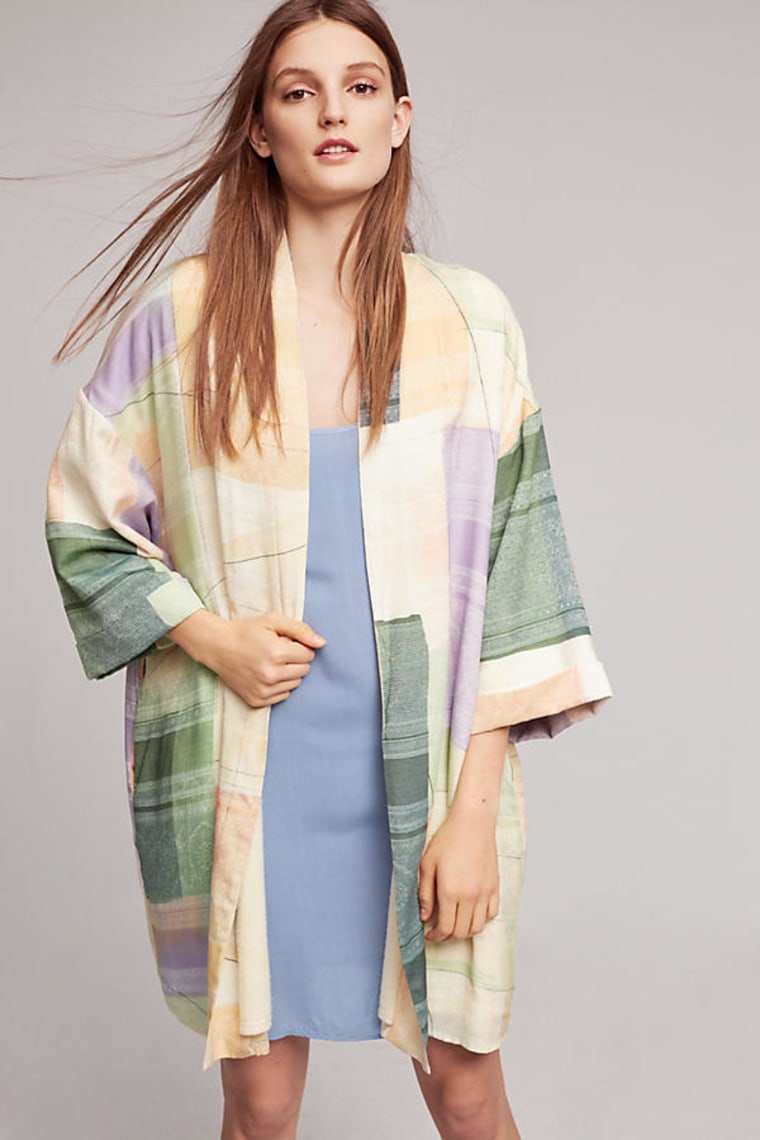 Printed Kimono, $129, Zara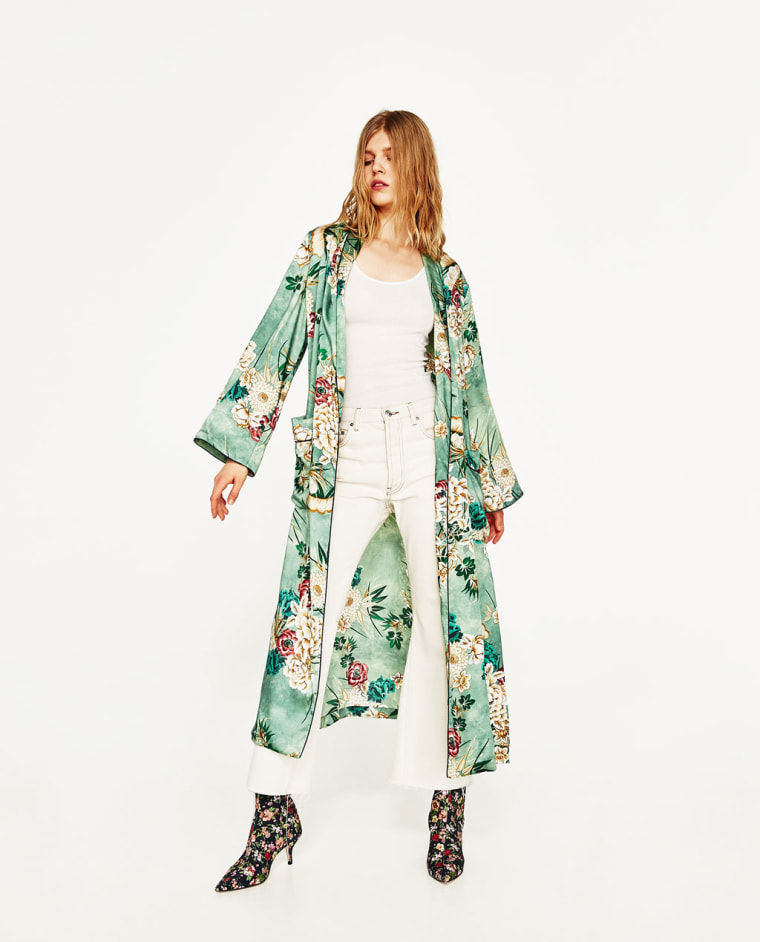 RELATED: 5 must-have cozy outfits for fall and winter
Lilliana's pick: Second-skin bra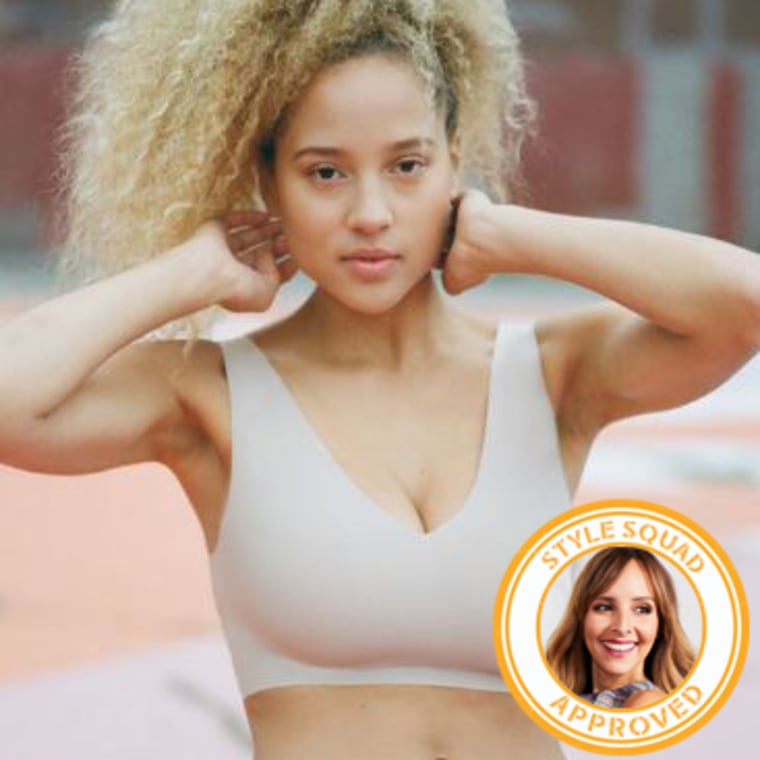 This fashion find might not on display, but you can absolutely wear it every day! This seamless shelf bra hugs your curves and disappears under clothes — what more could you ask for?
Second Skin V-neck Bra, $49, True&Co.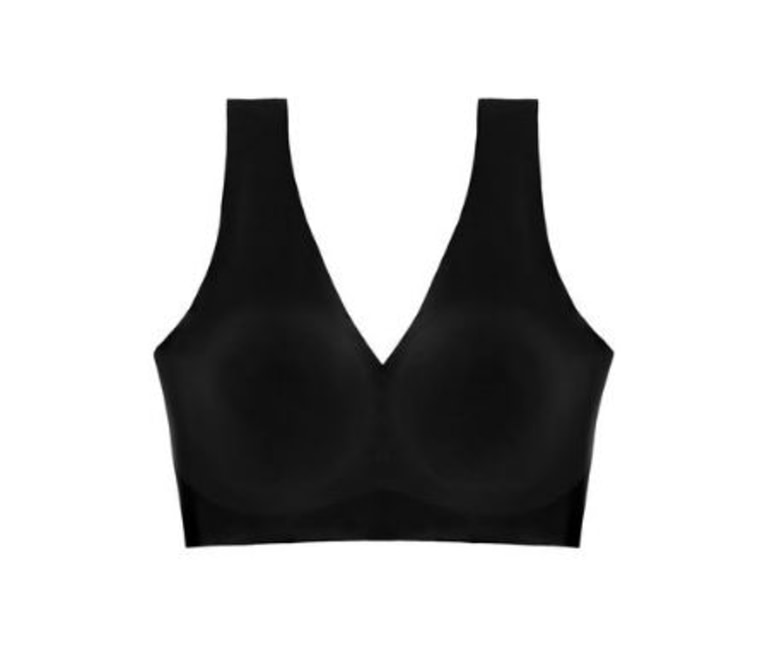 RELATED: 8 things no one ever told you about bra shopping
The beauty bar
Jill's pick: Slicked-back hair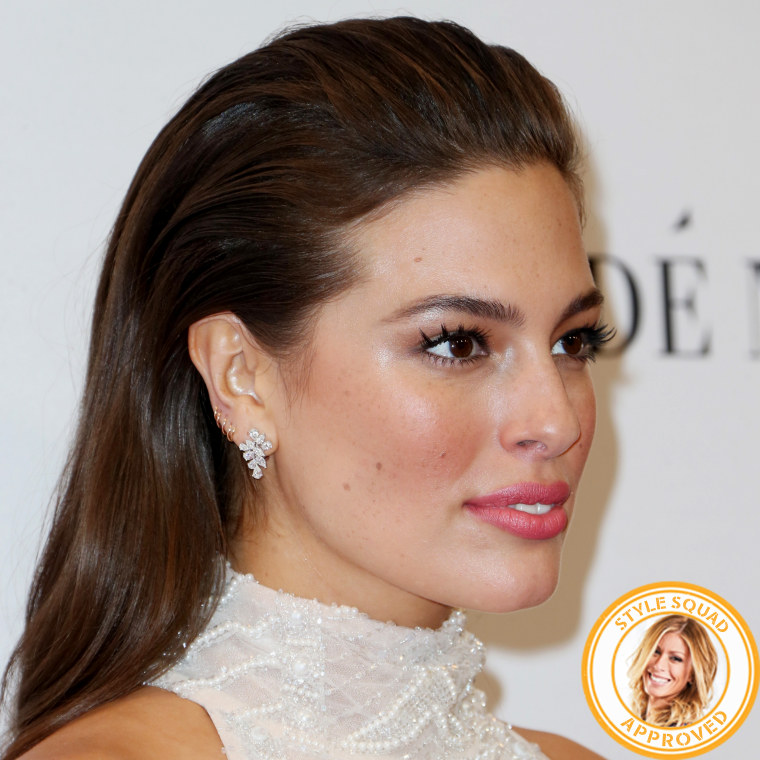 This hairstyle is the perfect way to make it look like you tried without putting in a ton of effort. Ashley Graham sported the look on the red carpet and tons of celebrities have been seen embracing the sleek style.
RELATED: From 'blorange' to 'bronde,' these are the 8 must-have hair colors of 2017
Bobbie's pick: Reverse smokey eyes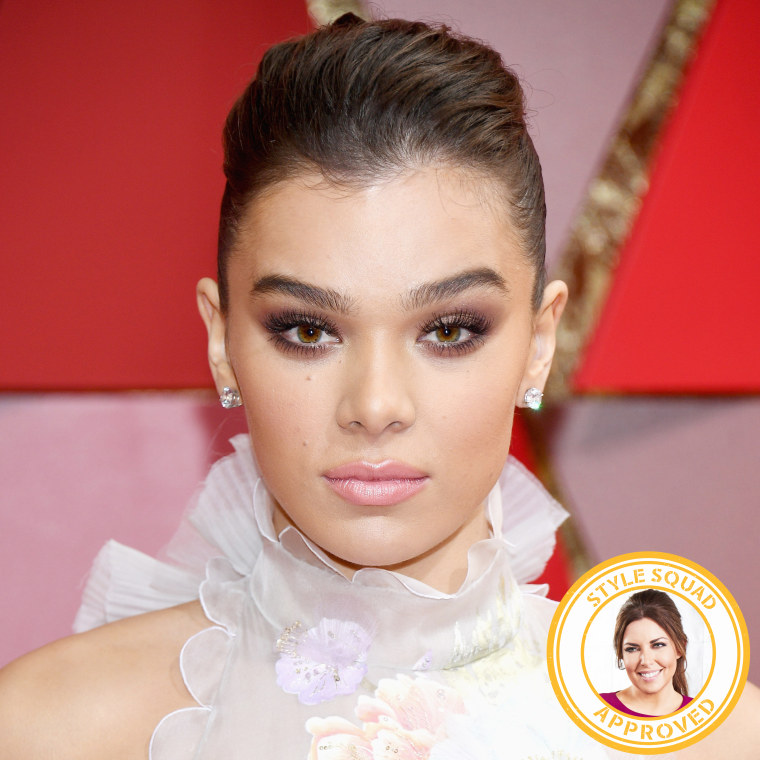 We put so much effort into covering up any hint of dark circles under our eyes, but what if we embraced it instead? Turns out this edgy look is a great way to camouflage a rough night of sleep and still look like a rock star.
RELATED: The reverse smokey eye is bound to replace the classic look
Lilliana's pick: Winky Lux Flower Balm lip stain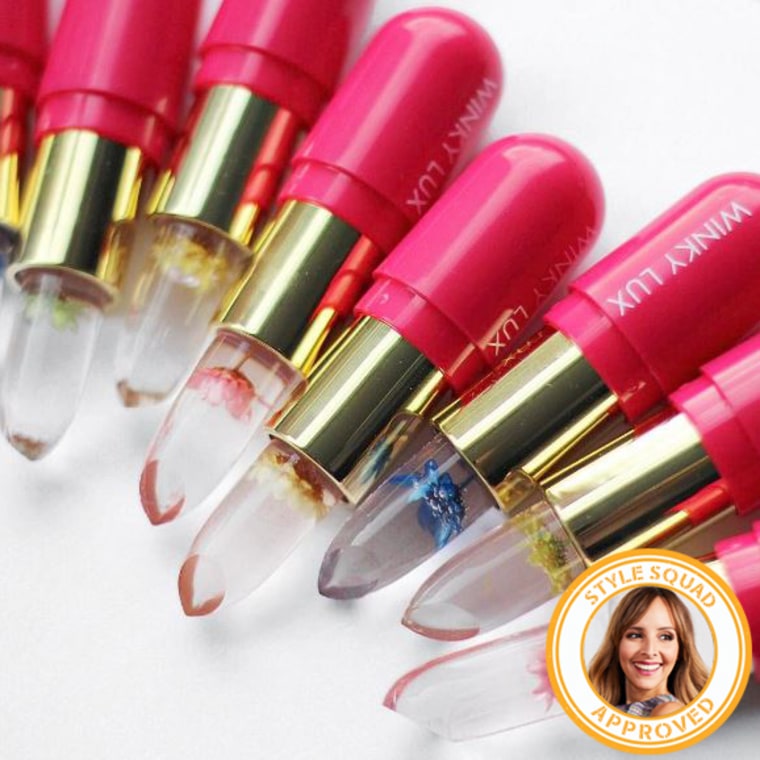 This best-selling lip stain is so pretty in the tube, you might not even want to use it. But once you do, you'll see how smoothly the balm turns into a perfect shade based on your skin's pH level.
Flower Balm, $14, Winky Lux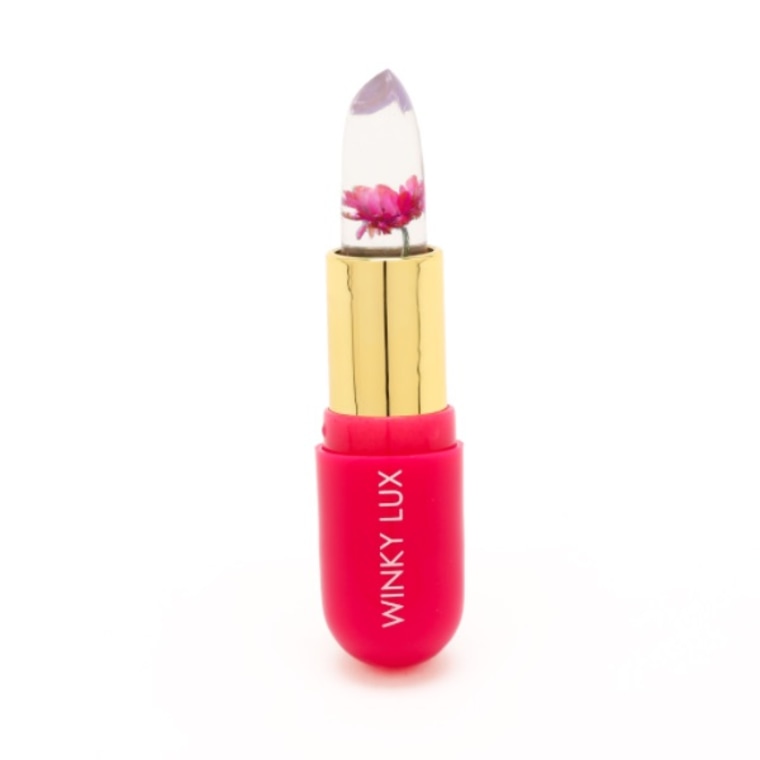 RELATED: 16 drugstore lip glosses loved by celebrity makeup artists
All in the details
Jill's pick: BauBax Travel Sweatshirt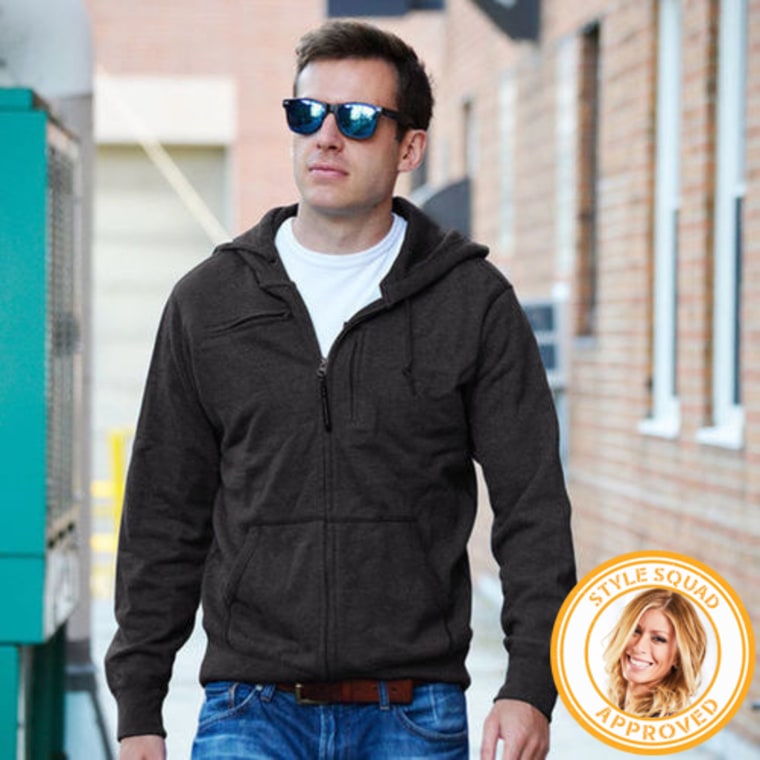 This hoodie is built to hold everything you could possibly need while traveling. It looks unassuming at first, but the sneaky sweatshirt contains a built-in neck pillow, built in eye mask, hand-warming pockets and a phone charger. Score!
BauBax Travel Sweatshirt, $149, Brookstone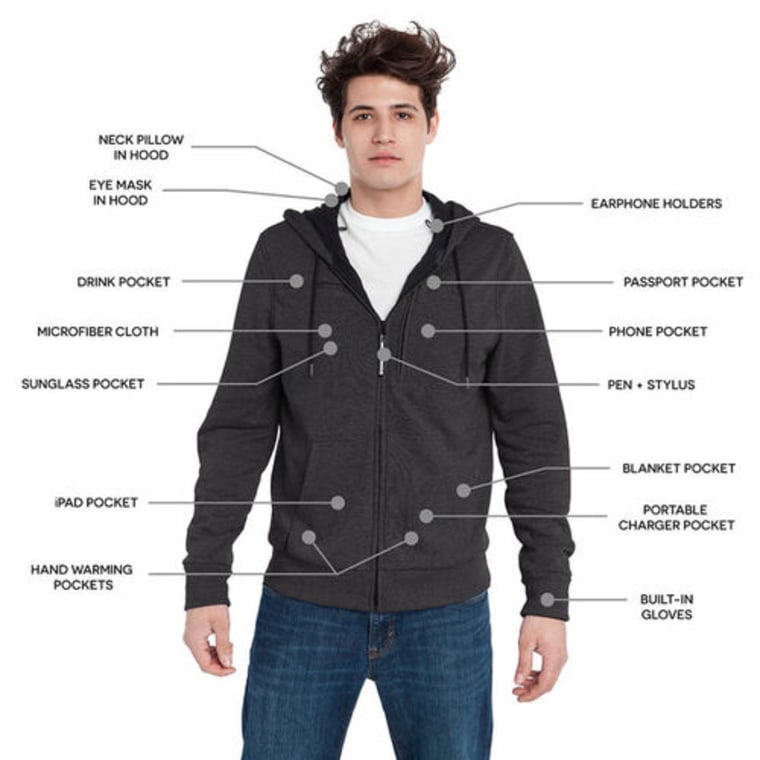 Bobbie's pick: Street slippers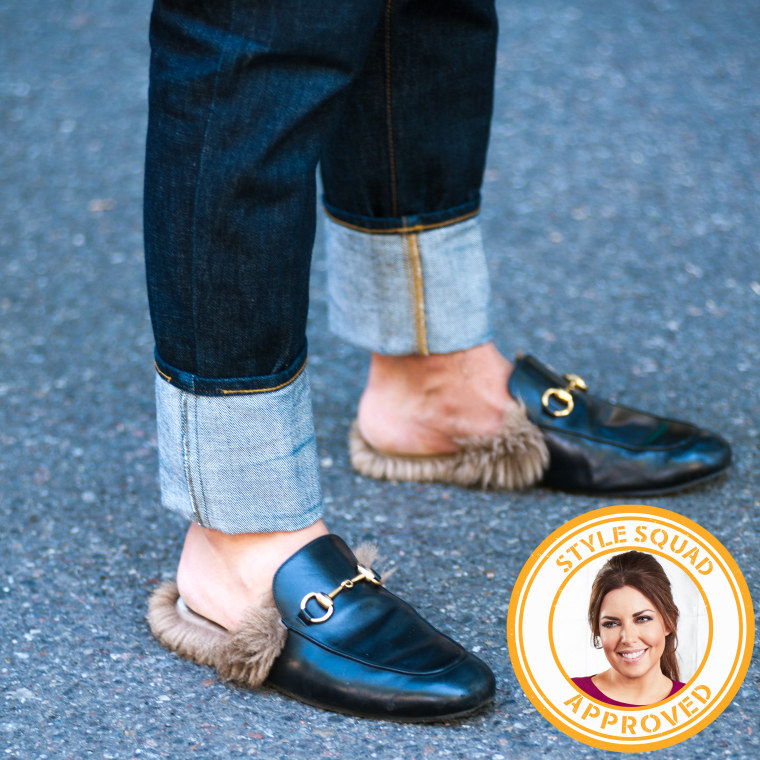 Slip-on sneakers are the latest athleisure trend for both men and women. They're effortless, stylish and incredibly comfortable — how could you go wrong? If you want to dress up the trend, try out a pair of fur-trimmed mules. They're arugably the biggest trend of the season.
Leather Slipper Low-Top, $99, TI:ME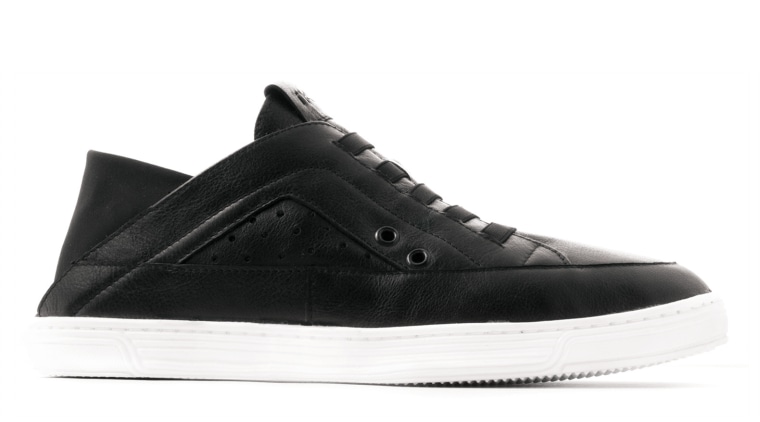 Leather Sneakers, $89, Lulus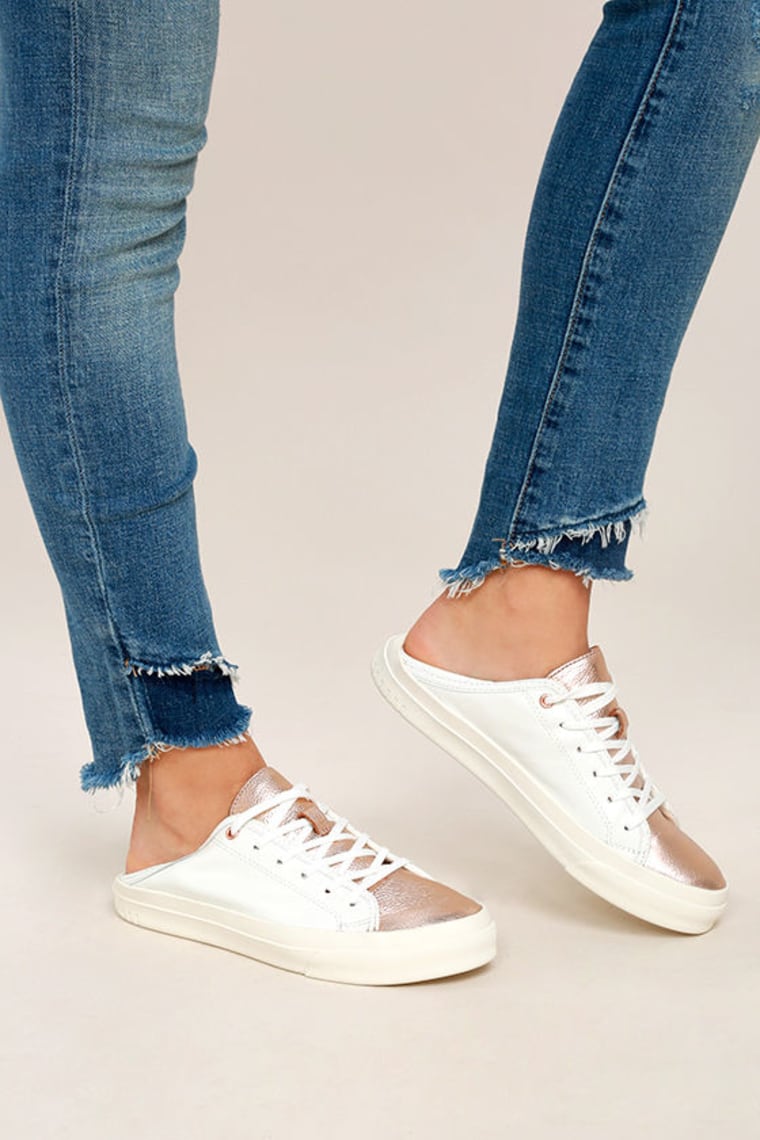 Knotted Slip-On Sneaker, $90, Nordstrom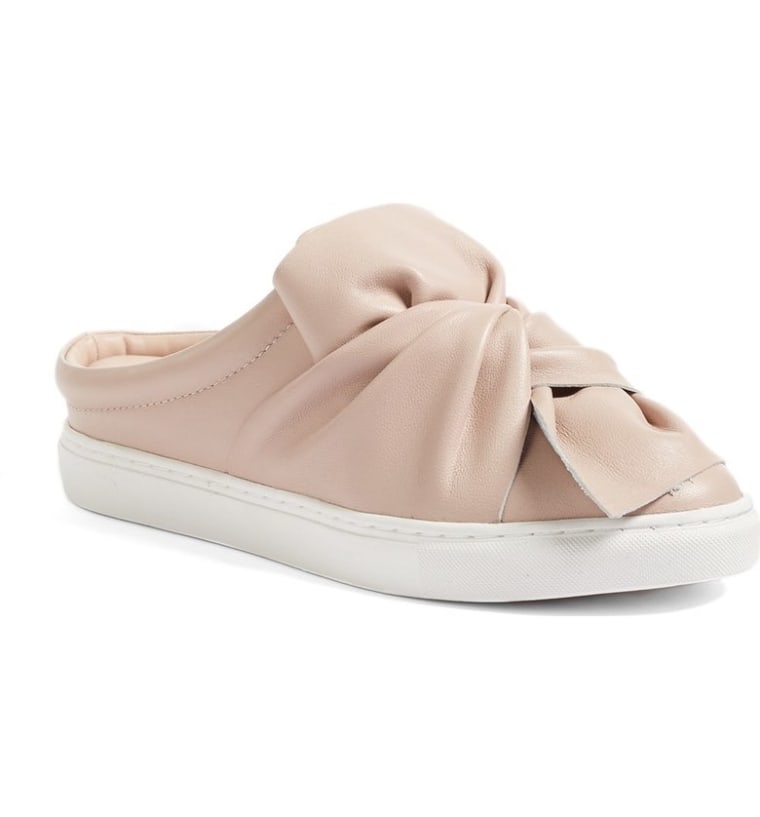 Perforated Slide Sneaker, $100, Nordstrom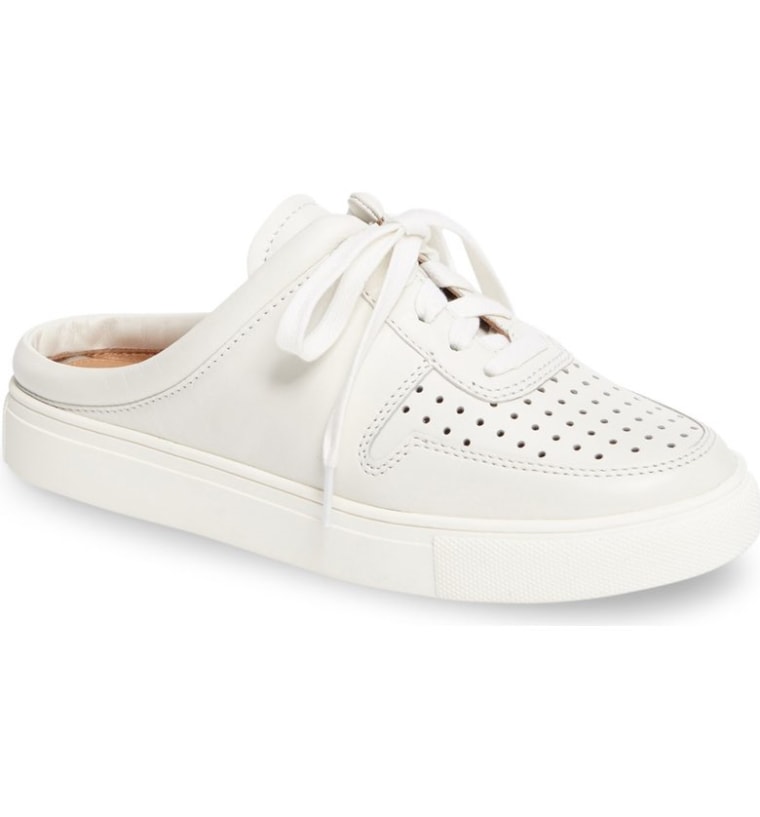 Sneaker Slides, $80, Nine West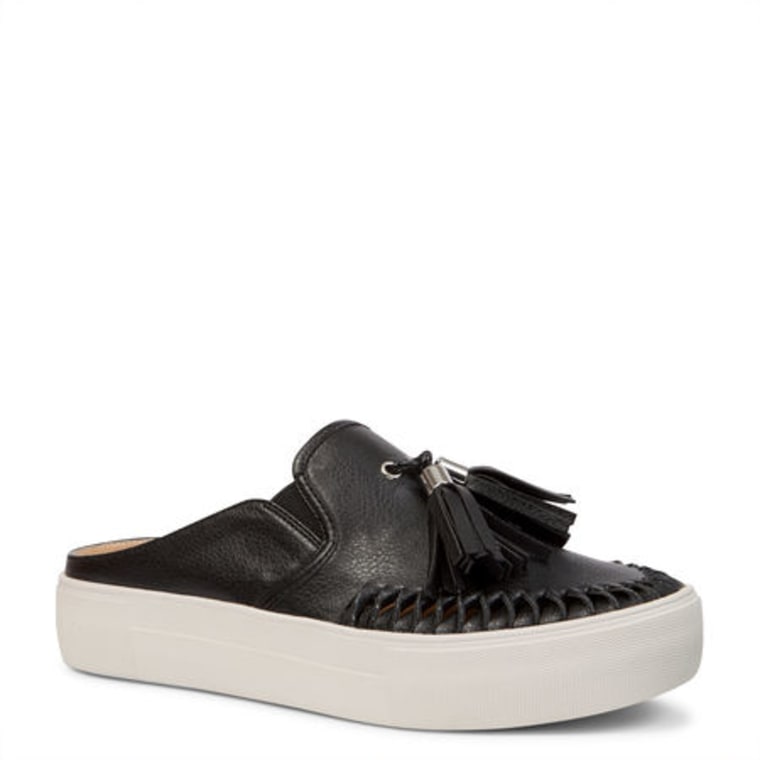 Carona Slide Sneaker, $90, Nordstrom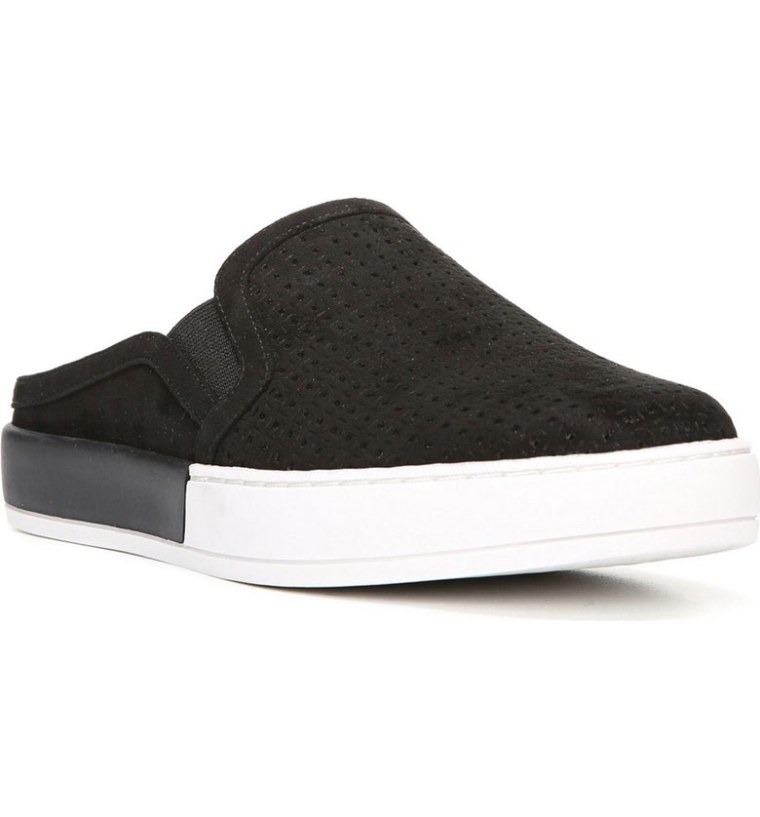 Rose Gold Faux Fur Mule Loafer, $22, Lulus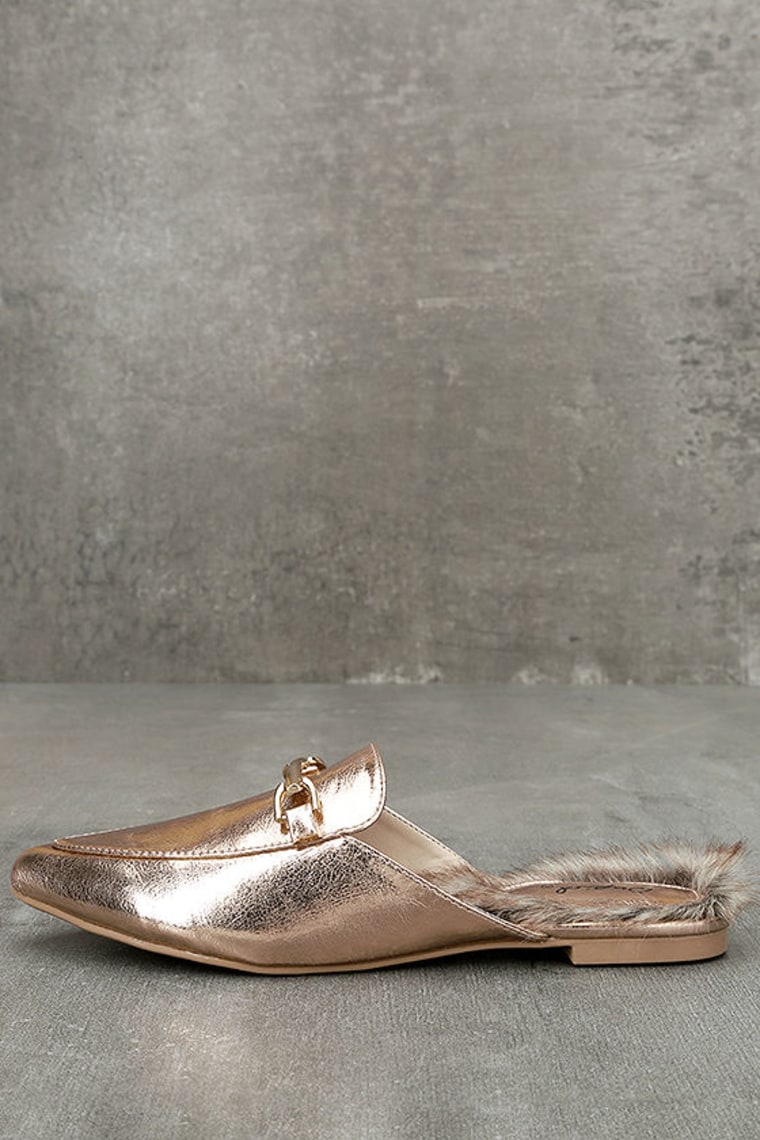 Faux Fur Lined Mule Loafer, $28, Boohoo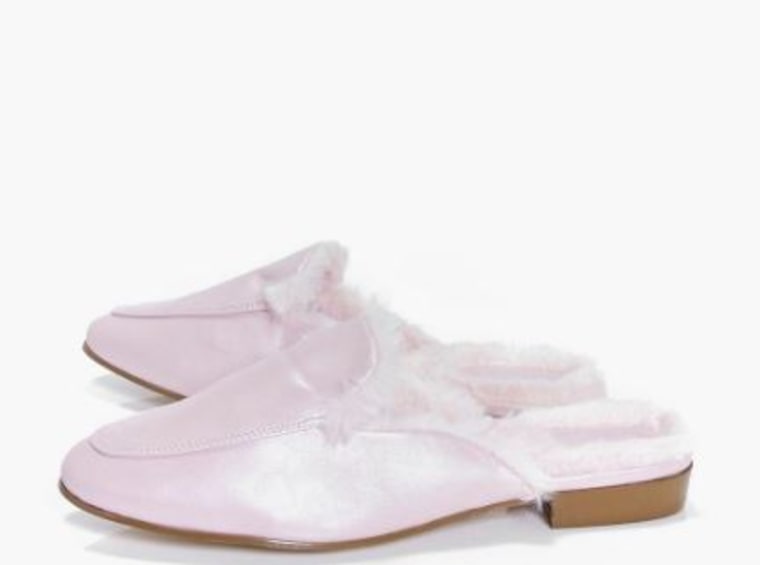 Jill Loafer, $90, Steve Madden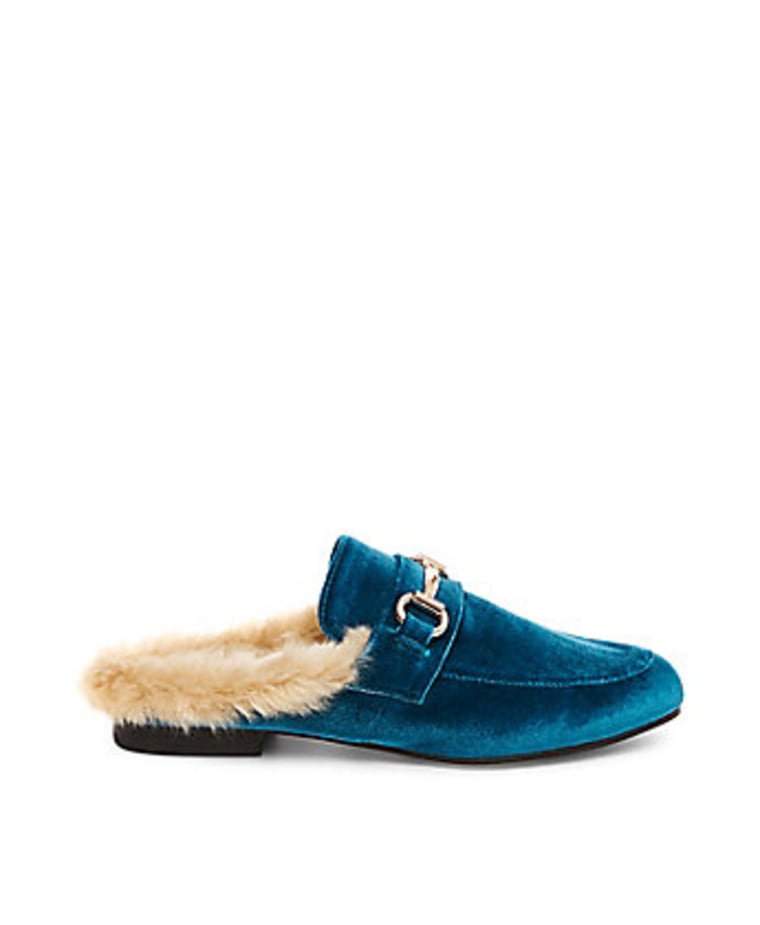 Buckle Black Leather Mule, $125, Lyst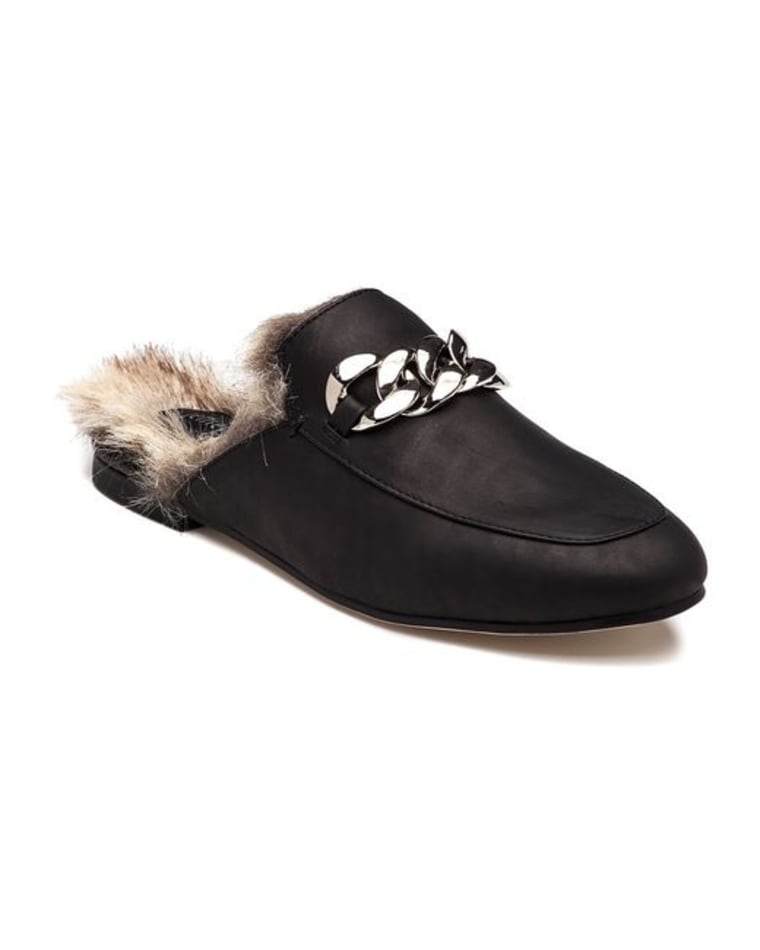 RELATED: Are these the best shoes ever? There's a 1,000-person waitlist for these sneakers
Lilliana's pick: Ring-handle bags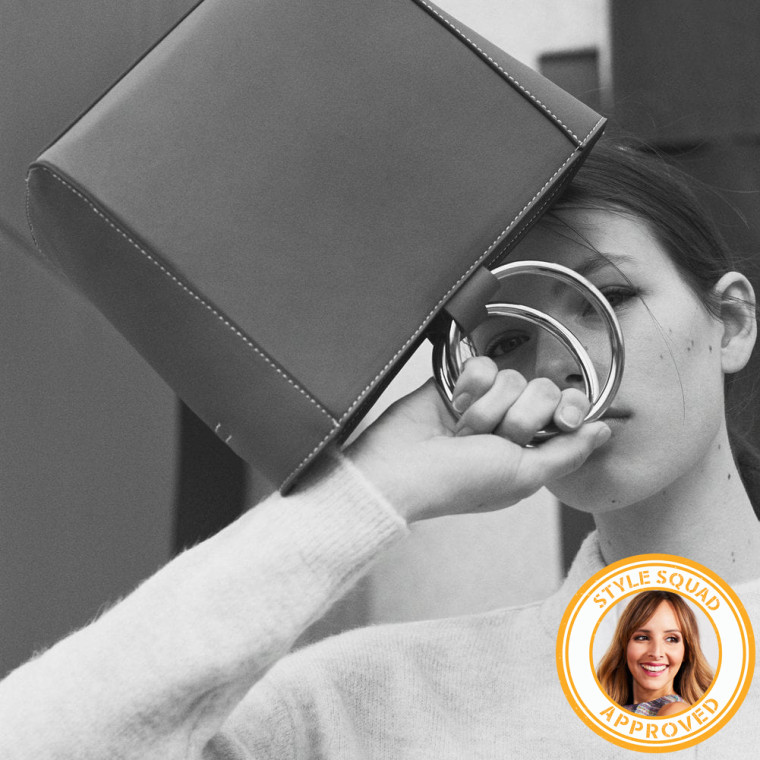 This handbag has a classically ladylike structure, but the modern hardware makes for an elegant piece that adds interest and personality to any outfit.
Tapered Top Handle Bag, $48, Evine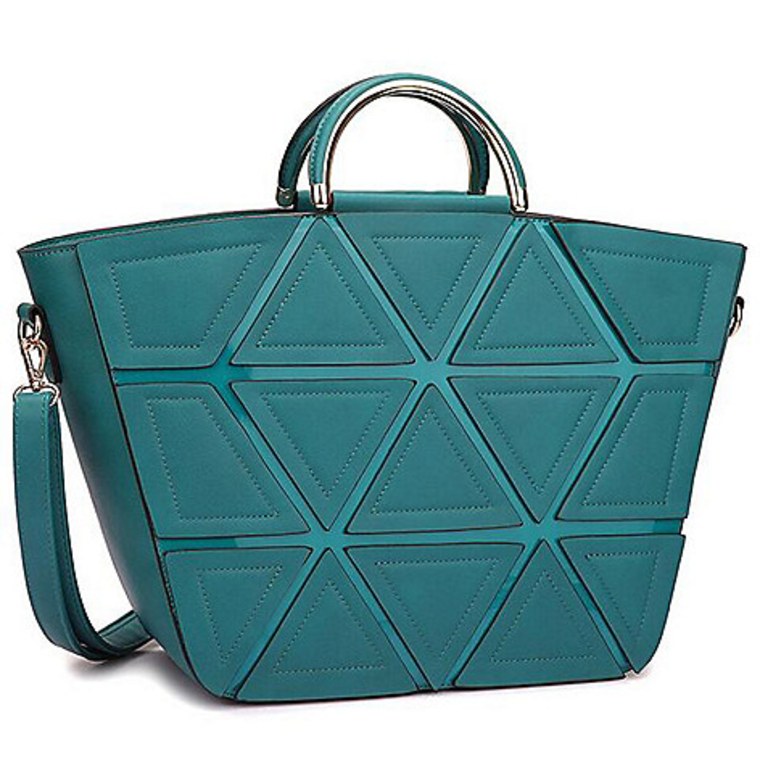 Light Gray Handbag, $31, Lulus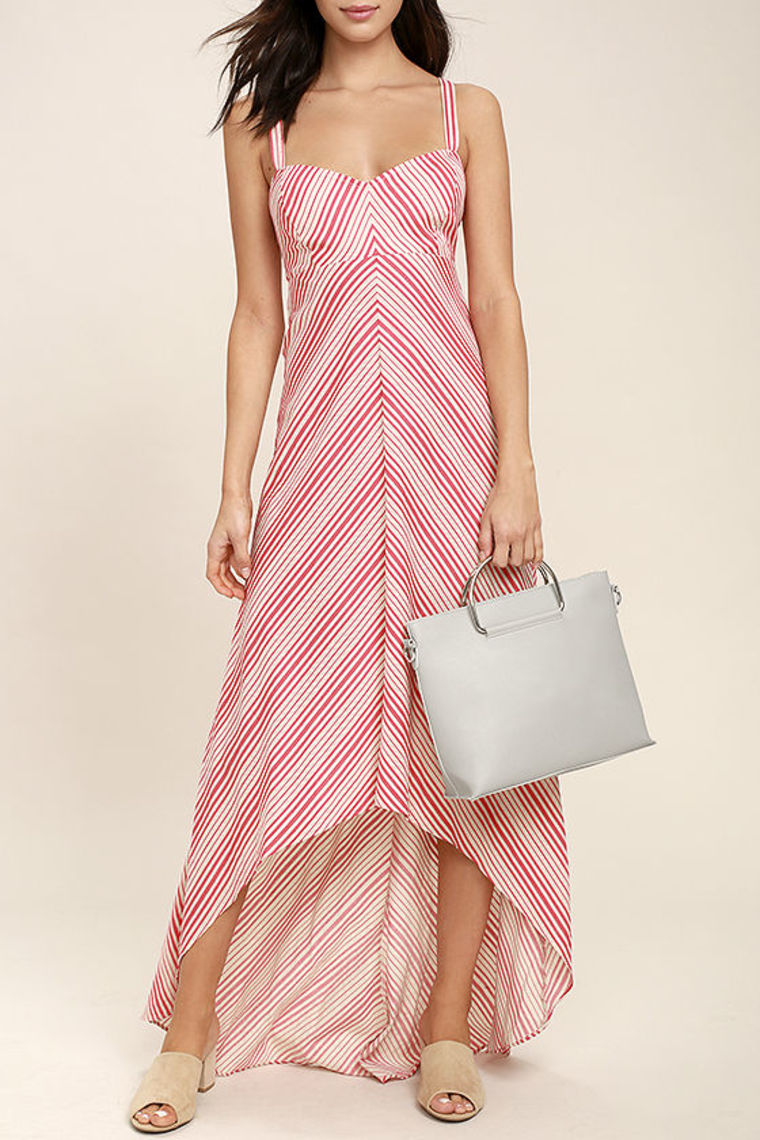 Ring Market Bag, $35, Target
Crossbody Bucket Bag, $41, Kohl's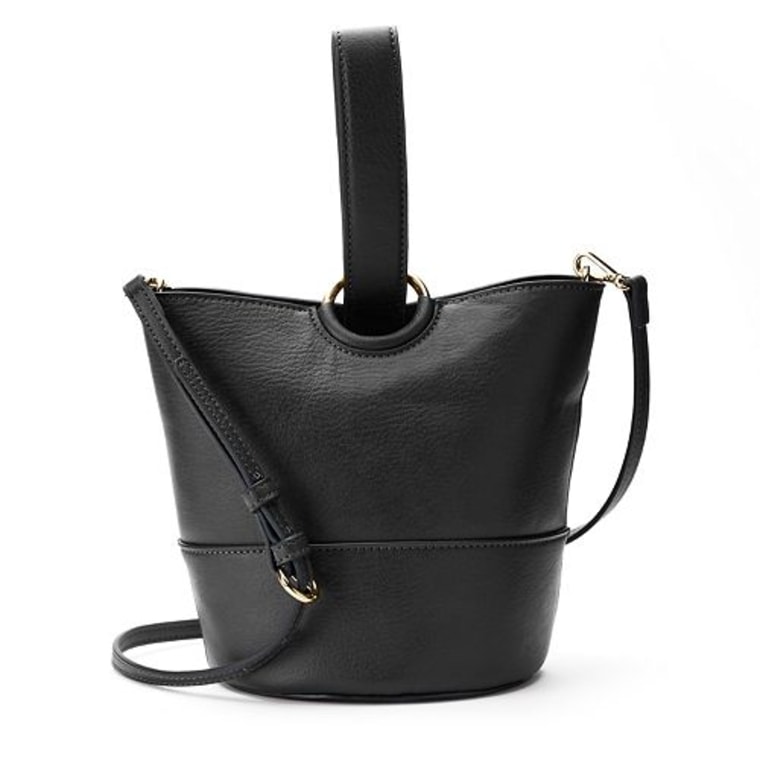 Ring Large Bucket Bag, $62, Kohl's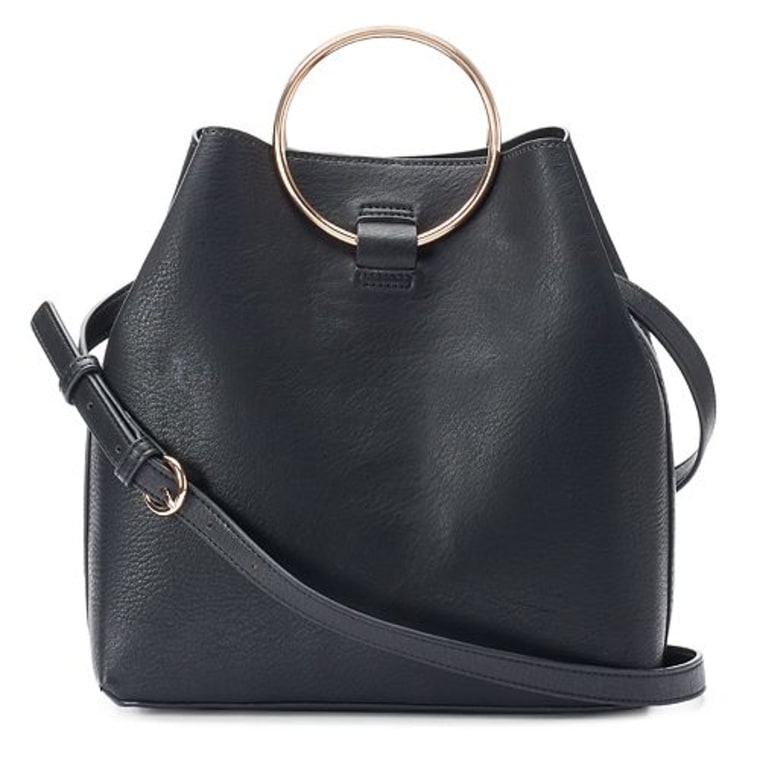 Metallic Handle Tote Bag, $60, Mango
RELATED: Awesome arm candy! Check out 28 perfect handbags for fall
Wild card pick
Jill's pick: Oversized earrings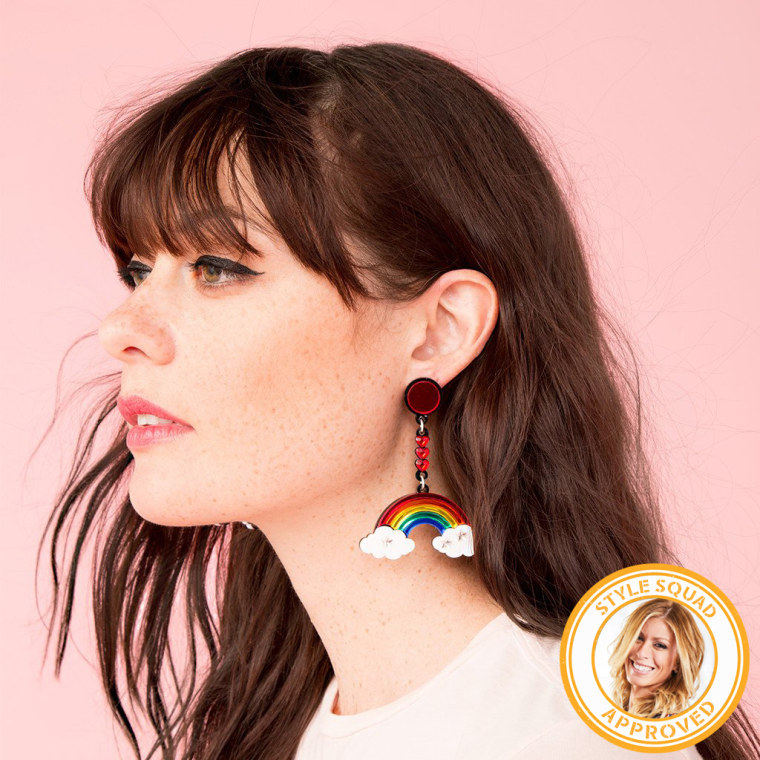 Oversized earrings have been trending for a few seasons now, but pairing this bold accessory with '80s glam style it turns the look up another two notches.
Full Circle Stem Earrings, $95, Ban.Do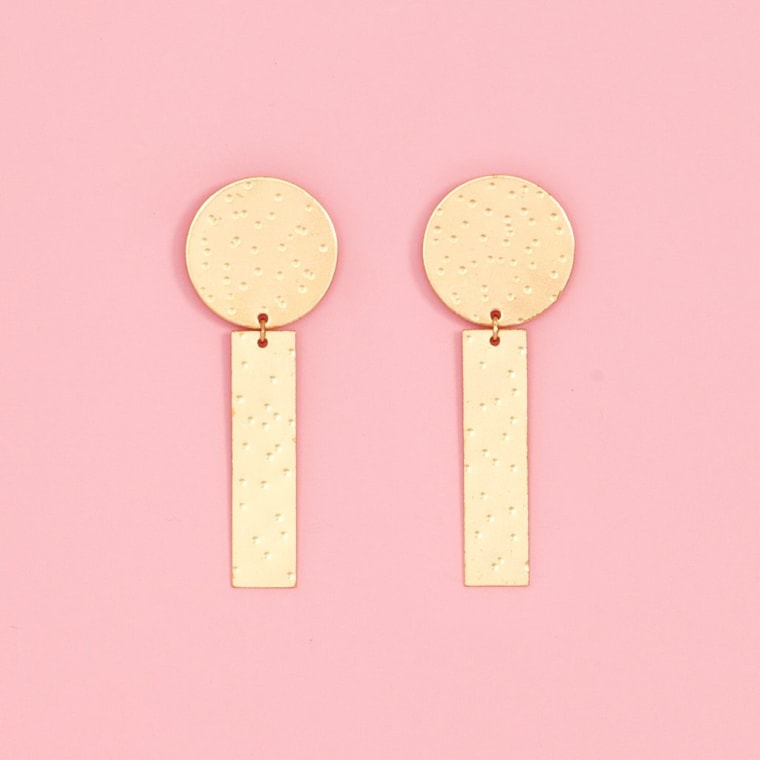 Shape Earrings, $60, Ban.Do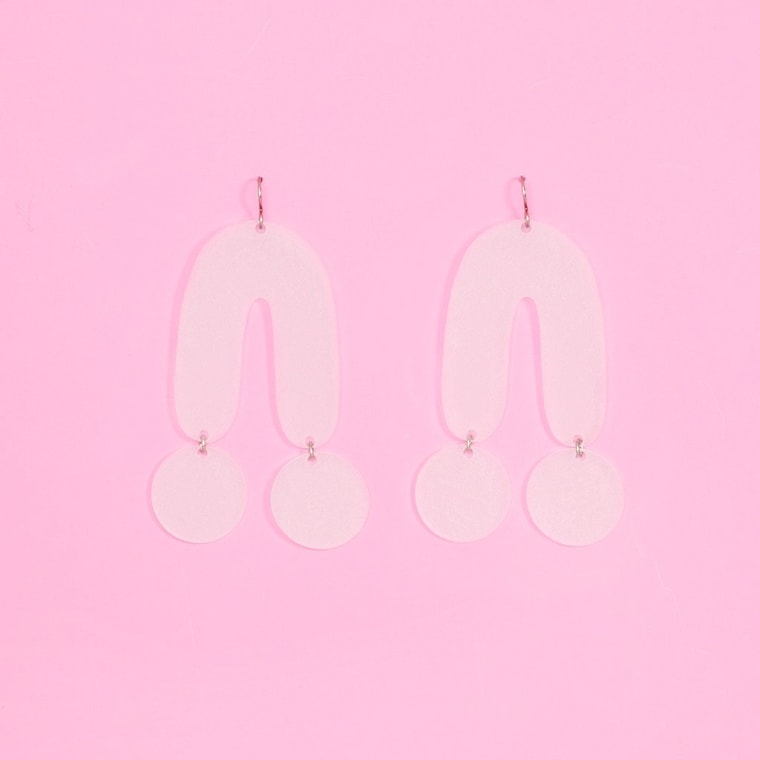 Pink Lips Earrings, $45, Ban.Do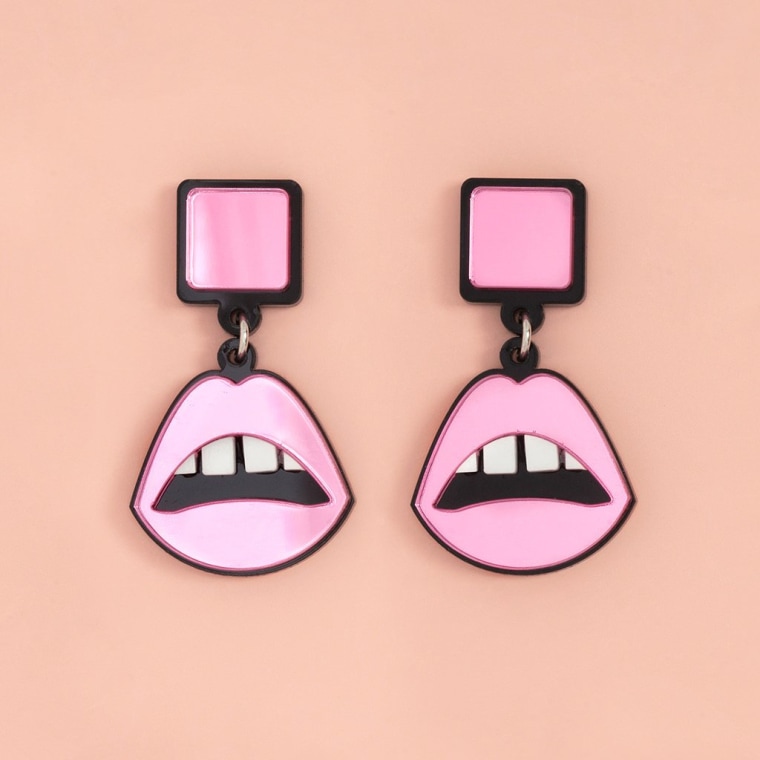 Rainbow Earrings, $60, Ban.Do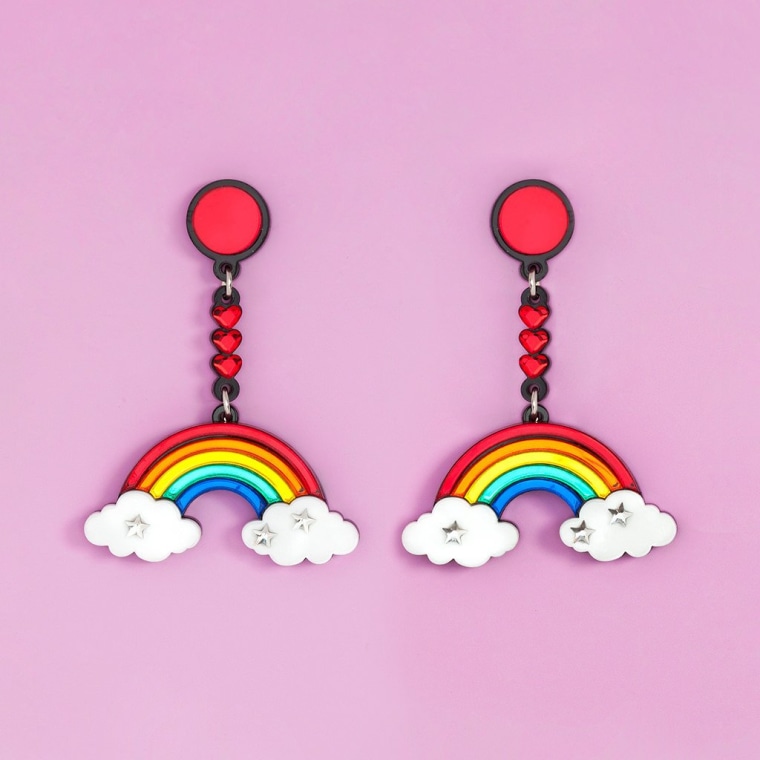 Pom Pom Earrings, $60, Ban.Do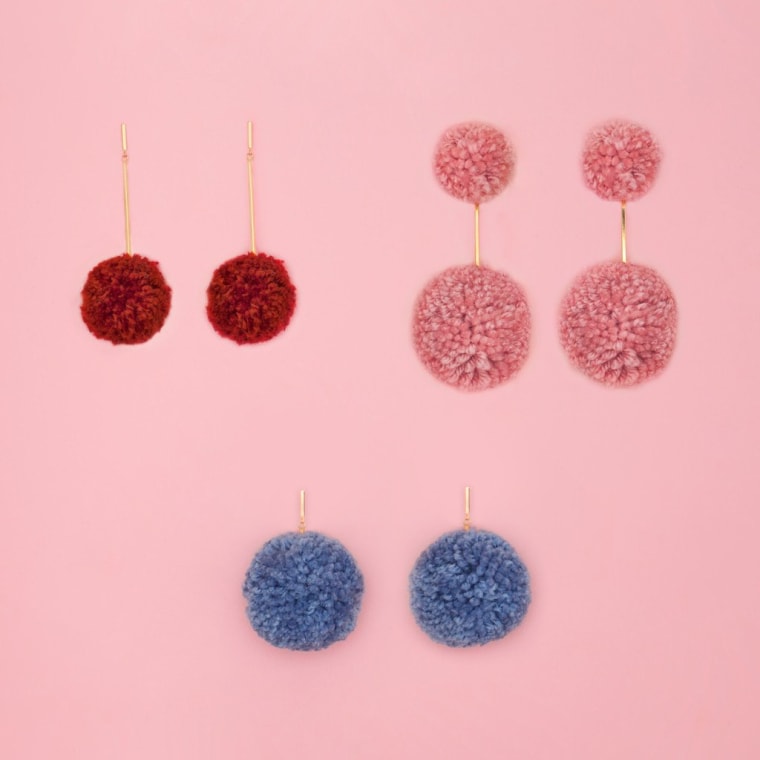 Oui Non Earrings, $35, Ban.Do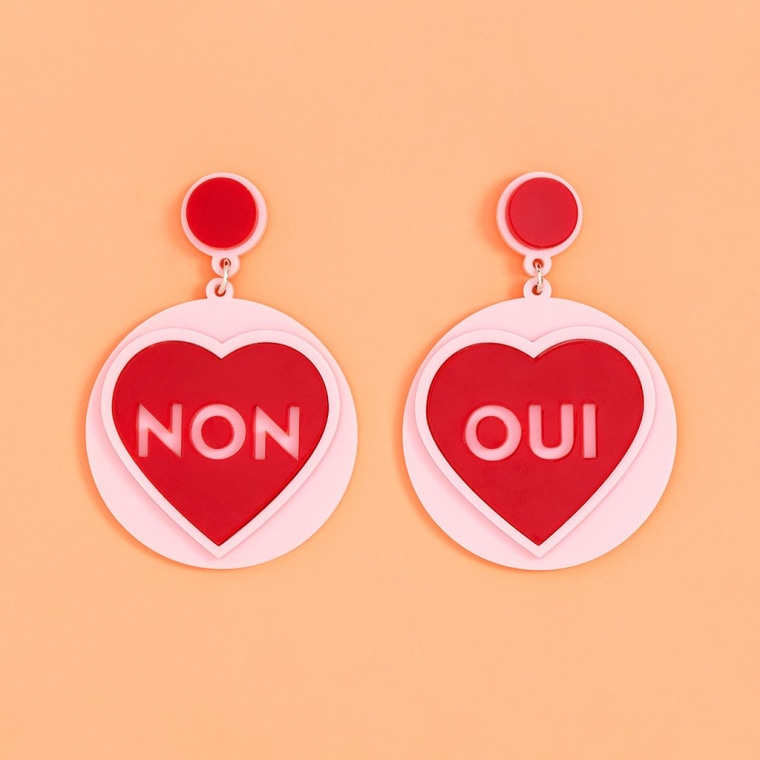 Let's Dance Earrings, $30, Ban.Do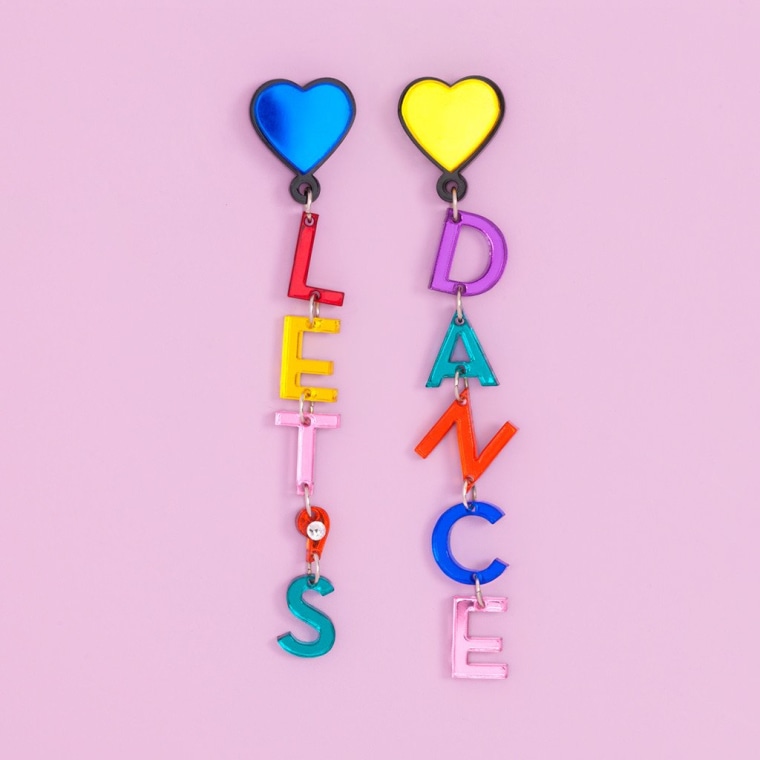 RELATED: Shhh ... Here's a sneak peek to the 4 hottest trends of spring
Bobbie's pick: Wire nail art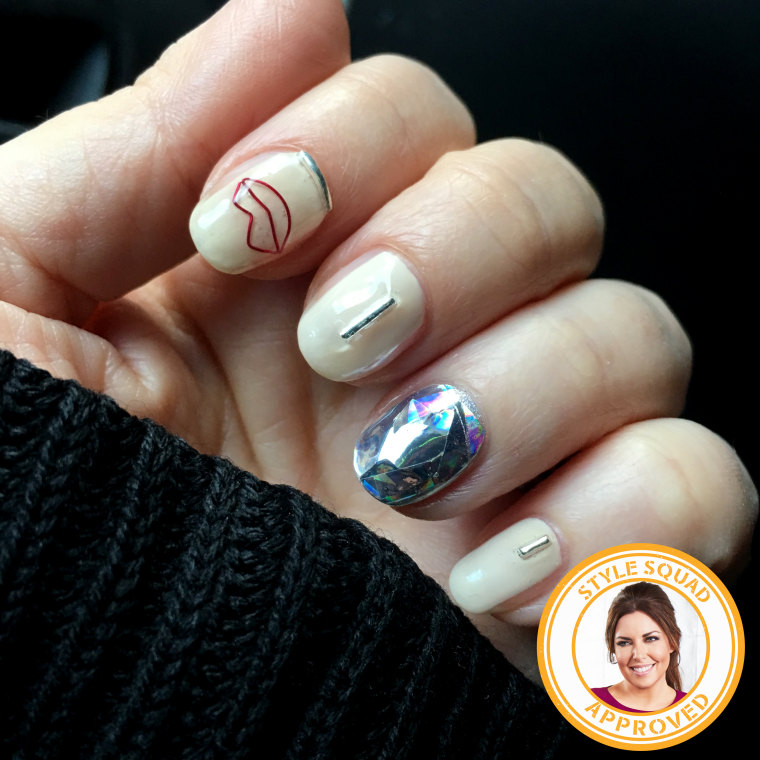 Nail artists are constantly inventing new trends and now, they're pushing their craft even further with 3-D nail art. The latest style involves creating intricate designs on the nail with very thin wire.
Lilliana's pick: Snapchat Spectacles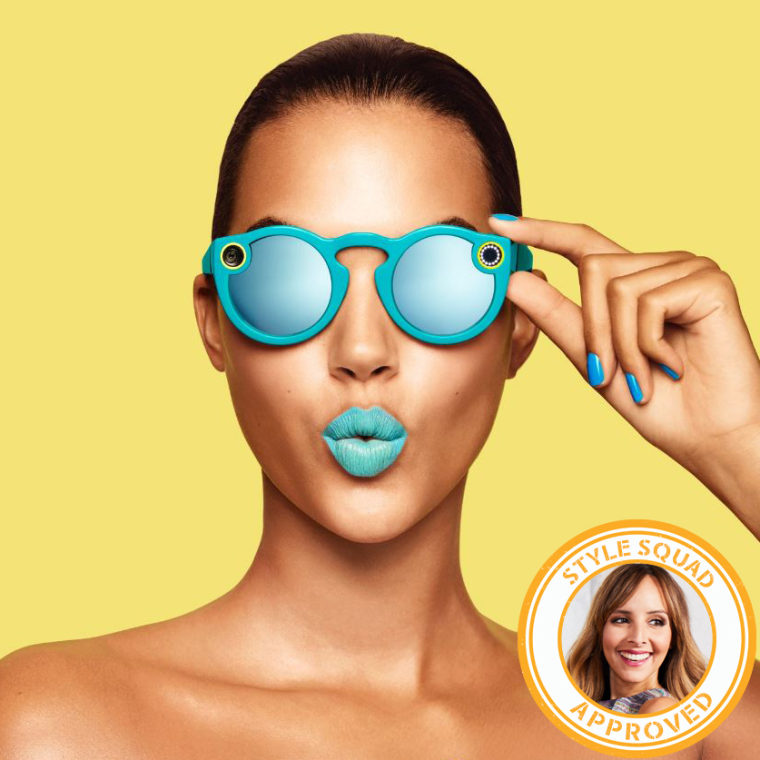 This tech-savvy device is as fashionable as it is practical. The sunglasses from Snapchat allow you to record 10-second video clips that automatically update to the social media platform.
Coral Spectacles, $130, Spectacles