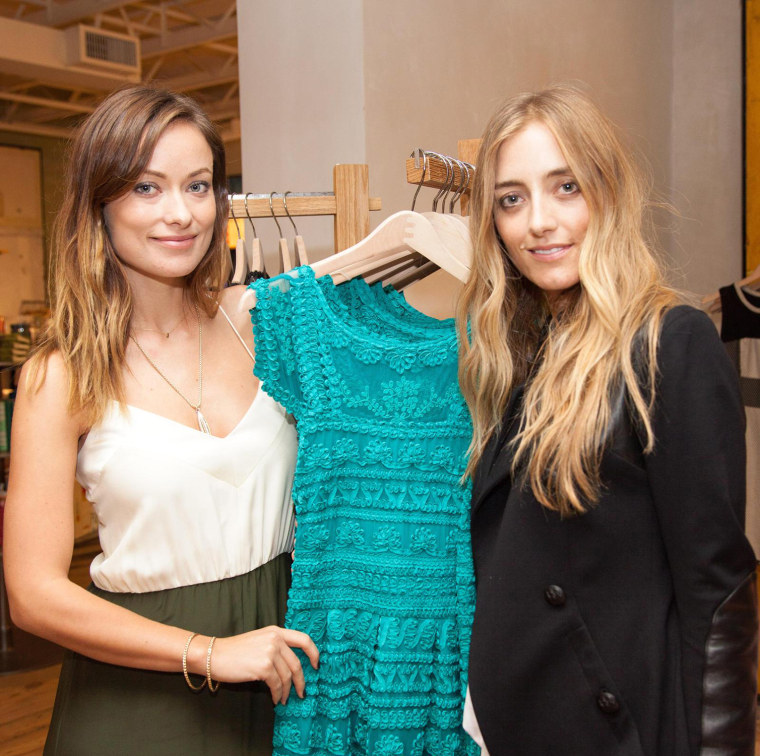 Does your wardrobe have a "junk food" habit? Do you gorge on cheap, disposable pieces that never really satisfy but leave your drawers and racks bloated?
If so, consider a "closet cleanse" this Earth Day. Take your lead from a handful of visionaries who are passionate about fashion — so much so that they want you to consume less of it. By rising above the fast-fashion fray, you benefit your closet, your wallet and your mental health — along with the planet.
"We're about fewer, better things," said Shilpa Shah, co-founder of sustainable online retailer Cuyana, which advocates what it calls the lean closet movement. "We're kind of the farm-to-table of the retail world," Shah said. Cuyana sell items like colorful Argentinean leather tote bags, produced from materials and labor sourced locally.
Today, there are a growing number of designers, retailers and even celebrities who are pushing back and bringing the equivalent of a "slow food" ethos to fast fashion, bridging the gap between often unaffordable luxury brands and the clearance rack at Old Navy.
The cause has even attracted some A-list attention. Claire Mazur, co-founder of Of a Kind, a collective for small, independent and eco-conscious designers, said beloved independent brands like Lulu Frost have garnered a following among models and socialites who like the statement-making, sustainably made jewelry.
Even Hollywood is in on it. Three years ago, actress Olivia Wilde co-founded her own slow-fashion platform, Conscious Commerce, with best friend Barbara "Babs" Burchfield.
"Our first collaboration was with Alternative Apparel in 2011 to benefit the Academy for Peace and Justice in Port-au-Prince, Haiti. Our most recent collaboration was with Yoana Barachi and Anthropologie for New Light India," Burchfield said via e-mail.
"We are hoping that Conscious Commerce can be at the forefront of this movement connecting conscious consumers with conscious companies," she said.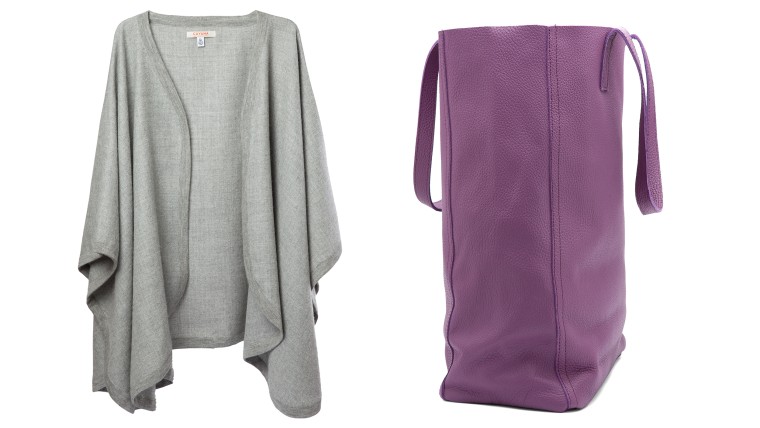 These sustainable fashion pioneers have their work cut out for them, so to speak. Fast fashion is big business, and it's getting bigger. Market research company Mintel says more than 20 percent of Americans bought clothes at a fast fashion retailer last year, up from 14 percent in 2010.
"Our consumption of clothing has doubled in the past two decades," said Elizabeth Cline, author of "Overdressed: The Shockingly High Cost of Cheap Fashion." In 1991 we bought 34 items of clothing a year, "now it oscillates slightly, but now we're around 68 items per year as of 2012."
We're paying less for those clothes, but we're getting less, too. Clothing that would have cost $100 in 1993 would have cost just over $59 last year.
"The quality of the garments themselves are really suffering," Shah said. "To meet these price demands, they're also having to cut quality across the board." The upshot is a closet full of items that stretch out, unravel or pill after just a few wearings. "They've spent all this money and they have nothing to show from it," Shah said.
Still, many of us can't help the allure of a $12 work shirt or a going-out dress that costs less than a round of cocktails. "As consumers, it's easy to argue we've never had it better," Cline said, but the people — mostly women — who toil so we can have our $7 leggings are working under conditions that extract a high human cost, like last year's Bangladesh garment factory collapse that killed more than 1,100.
Along with the human cost, the environment also suffers when we indulge, Cline said.
"Textiles are one of the biggest sources of water pollution, particularly in developing countries," she said. There also are a lot of clothes today that wind up in landfills; Cline said textile waste has grown by 40 percent since the early 1990s.
"If you look at the booming closet and space organizing profession… people have so much clothing they can't keep track of it," she said.
Scott Roewer observes this firsthand. As president of organizing company Solutions by Scott & Co., he said his clients with a fast-fashion addiction are fighting a losing battle on two fronts: Corralling the sheer volume of stuff in their closets, and trying to keep cheap, poorly-made garments in good shape.
Necklines and shoulders stretch out, he said, and flimsy materials can't be folded easily or slide off hangers. "You end up with messy piles very quickly," he said. "It creates a lot of waste — when they tend to see it's not holding up, they just buy another one."
This sloppiness has a spillover effect that goes way beyond just your closet, he said. "I definitely see a correlation of a cluttered home equals a cluttered mind."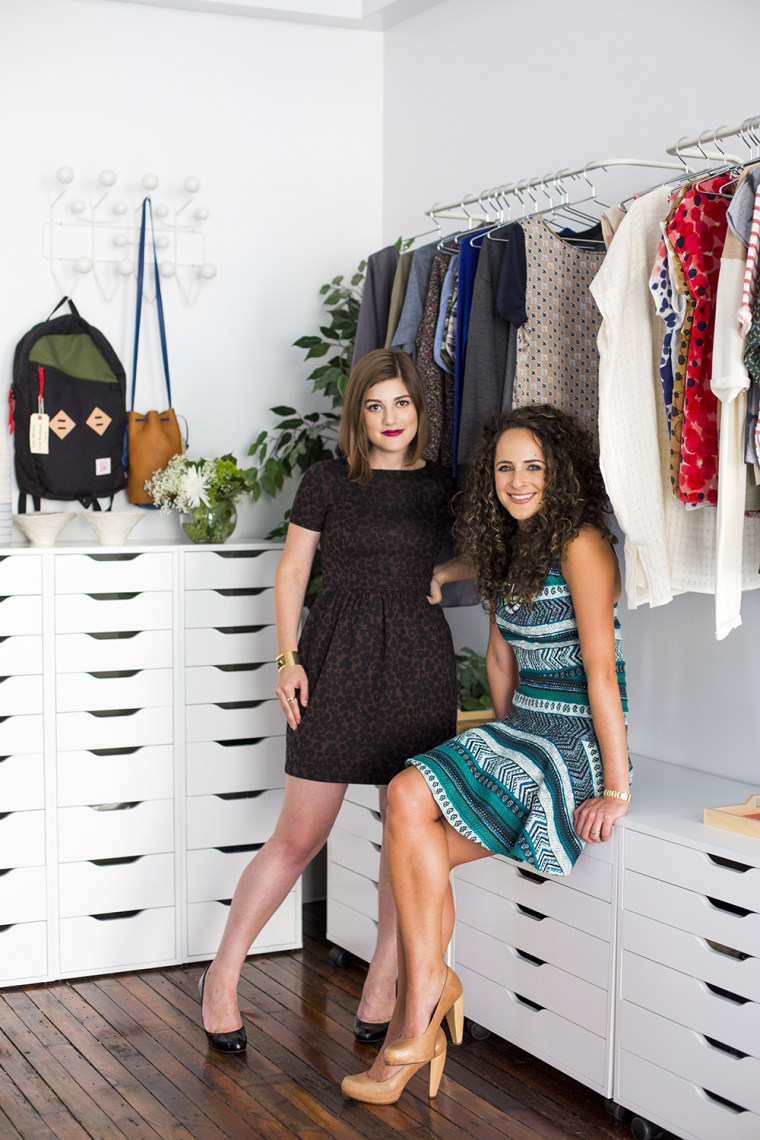 But the alternative doesn't mean having to wear the same pair of pants every day, or dressing like a hippie. "Something we think a lot about at Of a Kind is having a current look, but also having a timeless look that's going to last more than one season," Mazur said. Designers like Jesse Kamm and Tara St. James, she said, are turning out collections that give equal respect to style and sustainability.
"If you're thinking about spending more money on pieces that are going to last longer, it helps to adopt a style that's a little more classical, a little more minimalist," Mazur said. "That's a style that's very in right now."
"The important thing is to simply start asking questions," Burchfield said. "We can't be perfect all the time, but if we start thinking this way we can make progress."
It's not just good for the earth. A leaner, greener wardrobe is — perhaps unexpectedly — liberating. "The mental energy of staring at a closet of 500 pieces versus five, that's a waste of time before you even start your workday," Mazur said.
"More peace of mind and more space in your house is a huge advantage of shopping for quality over quantity," Cline said. "It's so much more pleasant to open your closet and see a selection of clothing you actually want to wear on a regular basis."