Each Veterans Day, we celebrate the men and women who fight to protect our country. But our support shouldn't be limited to one day of the year, as one company, Sword and Plough, knows especially well.
The idea for the accessories brand started with a simple thought.
"I asked myself, 'What in my life is sometimes discarded that could be harnessed and turned into something beautiful with a powerful mission?' Immediately, I thought of military surplus," said co-founder and CEO Emily Núñez Cavness.
The brand that she launched with her sister, Betsy (who serves as COO), offers a line of accessories that do far more than complete an outfit.
The two sisters conceived the idea for Sword and Plough in 2011 during Núñez Cavness' senior year at Middlebury College in Vermont. At the time, Núñez Cavness was one of the few army ROTC cadets at the nearby University of Vermont, and she happened to attended a talk at Middlebury's Center for Social Entrepreneurship. Coming from a military family that included her father, uncle and cousin, she felt inspired to start a company of her own — one that could bridge the civilian-military divide and empower veteran employment.
TODAY Style sat down with Núñez Cavness, who explained the motivation behind this socially conscious collection of travel accessories, jewelry, handbags and more. With American veterans around the world on our mind today, we wanted to find out what drives the business and how it incorporates former members of the military into every step of the creative process.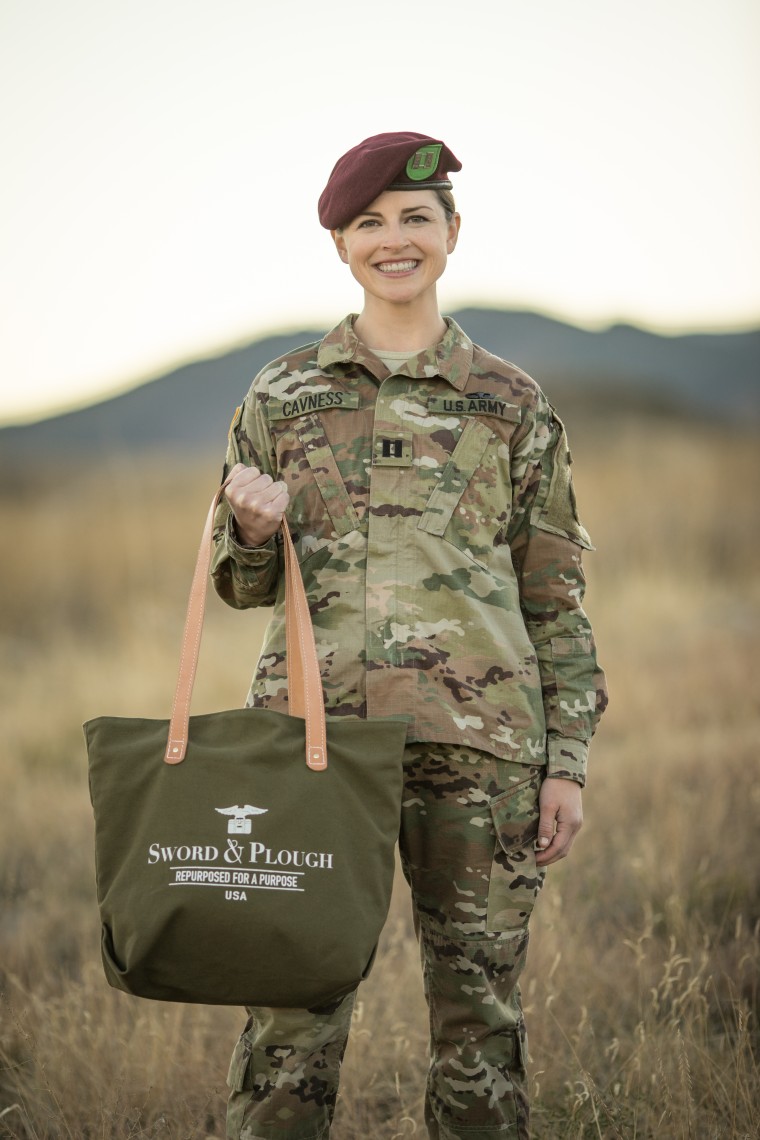 Can you fill us in on your experience serving in the military? Is there anything you wish people would know about a modern military career?
As for my personal journey, I graduated from Middlebury College and commissioned as a lieutenant from the University of Vermont's Army ROTC program in 2012. My initial assignment was to the 4th Engineer Battalion, where I deployed to Kandahar, Afghanistan in support of Operation Enduring Freedom. Following the deployment to Afghanistan, I served in 10th Special Forces Group (Airborne) in Fort Carson, Colorado.
The Army has challenged me to lead and motivate diverse groups of people to accomplish missions in varied environments, often under tight deadlines. Those are skills that directly align with entrepreneurship. I want people to know that service members and veterans are some of the most dedicated, hard-working, technically skilled and proven leaders I know. From a desire to serve others and accomplish a goal, to time-management, teamwork, communication and management skills, these are all characteristics and skills that I've developed in the Army and that have made me a better entrepreneur.
How did a talk about social entrepreneurship lead to founding an accessories line?
As I looked around the room and saw my fellow students, I realized every person had a bag of some kind next to them. I thought to myself, we could take these extremely durable materials that have such unique stories and turn them into stylish bags that anyone would want to use. Next, I thought about who would be involved in the process, and it made complete sense to empower veteran employment at every stage. My mind was running so quickly. Together with my sister, Betsy, we knew this was an idea we had to pursue!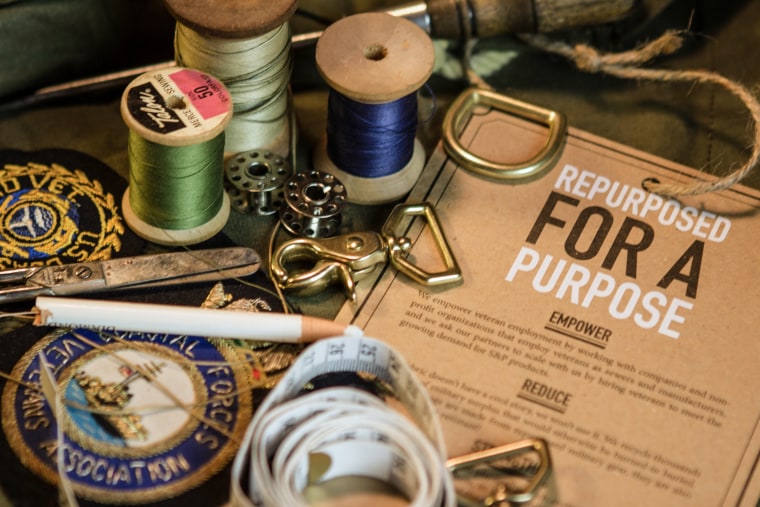 How did you turn that idea into a reality?
Our business model is built around a life cycle to involve veterans at every stage of our business, from design to manufacturing to fulfillment and even models. We repurpose thousands of pounds of military surplus into stylish bags and accessories, and work with veteran-owned and operated manufacturers and business partners throughout the United States to make and ship our goods. (We've partnered with six of them so far.) We also donate 10 percent of our profits to organizations that support veterans, such as Got Your 6 and Team Red, White and Blue.
In this way, we are able give back to the people who originally used our materials and empower them, too. Since launching in 2013, Sword and Plough has supported 55 veteran jobs.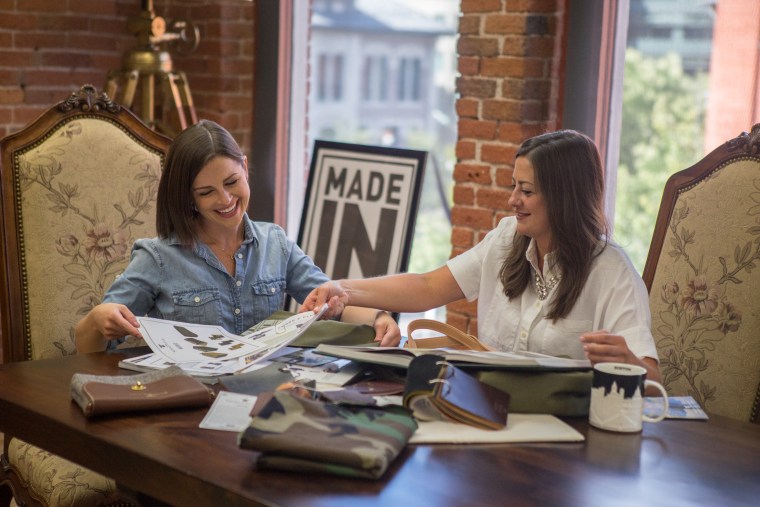 Why is the post-military life of veterans such an important motivation for you?
A key part of Sword and Plough's mission is to bridge the civil-military divide and to increase understanding between civilian and military communities. Our team knows that veterans are highly skilled, technical professionals and proven leaders that are empowering assets to communities and companies. Through our social media and public-speaking opportunities, we share this fact in various ways at every opportunity. There are several ways to bridge the civil-military divide. Another way we do this is by encouraging others to use Sword and Plough bags as conversation starters.
Our customers are constantly telling us how they are stopped and asked where did you get that bag? Or what is that bag made out of? Those conversations are opportunities to talk about the veteran employment and durable materials that are incorporated into each bag. We've also heard that these conversations lead to other conversations about veterans or service members in both peoples' lives.
How did growing up in a military family shape you?
Well, our dad, Col. (ret.) Joe Núñez served in the Army for thirty years. During his service, he commanded at the company and battalion levels, taught political science at West Point (where I was born), deployed to Haiti for Operations Restore and Uphold Democracy, and also taught in the Department of National Security and Strategy at the U.S. Army War College. Additionally, our uncle, Col. (ret.) Ken Cameron, served in the Marine Corps and went on to become a NASA astronaut who piloted three missions to space. Our cousin, Rob Cameron, attended the Naval Academy and served in the Navy.
I was inspired to serve as a result of seeing their impactful careers. We grew up on army posts and have so many amazing memories from growing up as military kids — from attending Thanksgiving dinners at mess halls with hundreds of soldiers to watching change of command ceremonies to welcoming our dad home from deployments/overseas assignments to watching our uncle's space shuttle launch. I'm very grateful for this upbringing and the inspiring family members and service members I've met.
Is the rest of your family involved in Sword and Plough?
All of our family members support us in their own unique way. Our mom, who is very creative, made our first prototype and continues to provide great design advice. Our dad serves on our Board of Advisers and provides a lot of ideas about logistics and our brother, Thomas, has worked with us within the past two years in the areas of sales, operations and business development.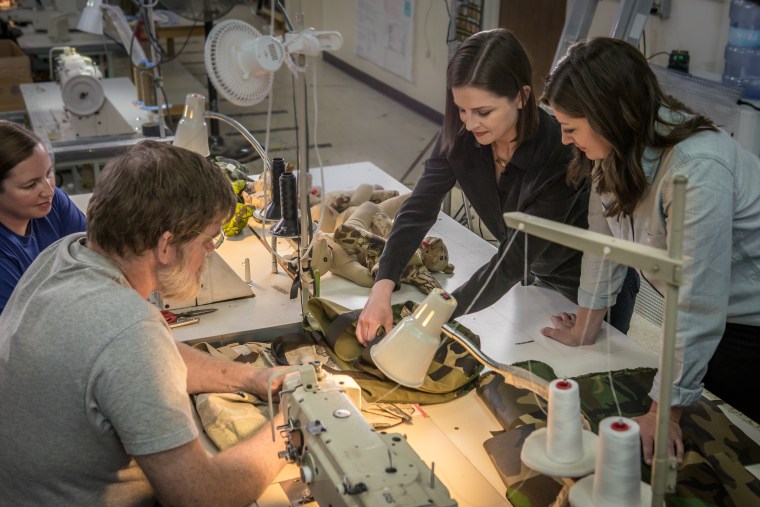 Be honest: What's it like to run a business with your sister?
It's an incredible opportunity to be able to create, launch and run a business with a family member! We never thought that we'd have the opportunity to live, work and run our own company from the same city (Denver). We are a very strong team and serve as supportive co-founders because we know each other incredibly well, trust each other and complement each other's strengths. We're grateful for the opportunity to build our dream company together!
What's next for your brand?
You can expect exciting new products to be joining our collection and more opportunities to purchase Sword and Plough products in person in many cities around the U.S. Each year, we see incredible growth within our community of customers, fans and supporters, which in turn enables us to scale our social impact. And this Veterans Day, we are excited to release our new holiday offerings including an adventure-friendly, unisex duffle bag made from military surplus, a collection of hand-hammered jewelry and tie and money clips formed out of the brass from 50-caliber shell casings.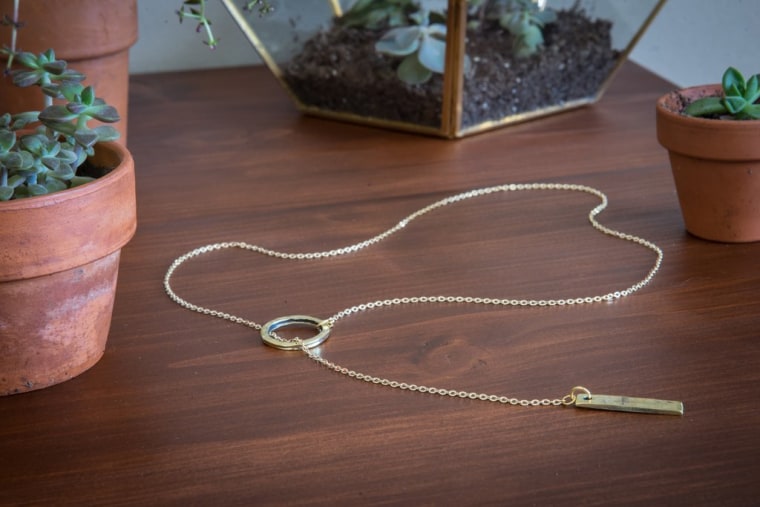 Where does the name Sword and Plough come from?
Sword and Plough comes from the ancient phrase "to turn swords into ploughshares," which means to take a military technology or material and apply it to a peaceful civilian application. That's exactly what we're doing at Sword and Plough.