/ Source: TODAY contributor
We spend plenty of time primping for our evenings out, but what about our evenings in?  As we set back the clocks and prepare for shorter days, there are plenty of nighttime niceties to consider.  From lingerie and bedding, to evening aromas and PM beauty products, style doesn't have to end at the bedroom door!  Bobbie Thomas, TODAY Style Editor and author of the Buzz for In Touch Weekly, highlights items that will help you sleep soundly and stylishly, no matter what your personality:
Practical PaulaFunction always comes first for you!  That's why these sensible solutions are so very tempting.  Wardrobe: You like to find clothing that is casual, comfortable and cute all at once.  This is J has literally got you covered from head to toe.  Their P. Jammer set includes a tank, cropped pants and a matching headband in colorful prints and patterns. $75; thisisj.com 
Bedding: Don't let the bedbugs bite!  Breathable, waterproof, and surprisingly soft, founder Gary Goldberg created CleanRest bedding encasements to protect against dust mites, mold, pollen, pet dander and other allergens when he wasn't satisfied with the options available to his asthmatic son.  $19.99 - 119.99; cleanrest.com
Beauty product:  The multi-tasker in you is always trying to be more productive. Fight free radicals, improve signs of aging and renew your skin's natural glow all while you sleep, with BORBA's Atomizer.  Spray it on your face, body or even your linens for a refreshing mist with antioxidant benefits. $21; borba.com
Fragrant fixer: SpaNK designed a scent specifically "for when we need to switch off." The Sleepyhead candle combines essential oils designed to calm the body and promote a restful night.  Just be sure to blow it out before heading to bed!  $58; spacenk.com
Fashionable Franny
Always on top of the trends, there's no denying you've got good taste — even when you're asleep!
Wardrobe: The right accessories can make an outfit, so step into a pair of stylish slippers. A comfortable classic, the embroidered designs from Stubbs & Wootton are beloved by the stars of Sex & The City.  $295-$425; stubbsandwootton.com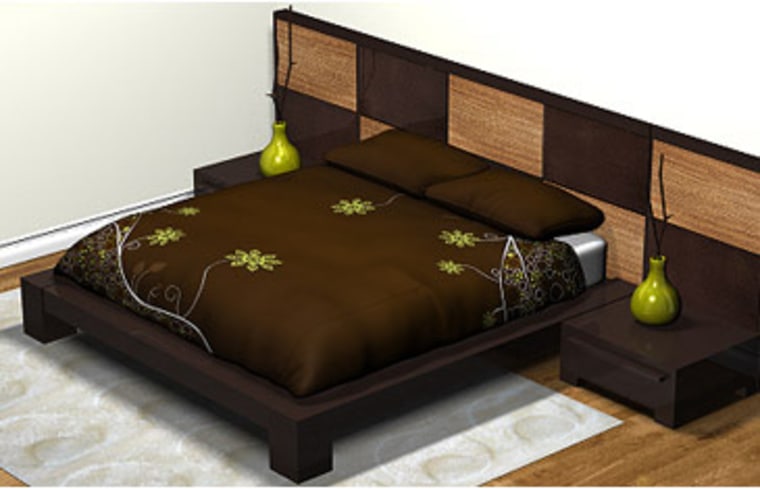 Bedding: Ban the boring from your bedroom, and customize your own duvet!  With Inmod's design-your-own-bedding, you choose a fabric, pattern, color, and size, while watching your creation come to life in a virtual room.  $125-$900; inmod.com 
Beauty product: If fancy face creams are in your dreams, check out these new PM products with buzz — from Elemis (Pro-Collagen Oxygenating Night Cream $167; timetospa.com), SkinCeuticals (Renew Overnight Cream $48; skinstore.com), and Kinerase (Ultimate Night Moisturizer $130; sephora.com).  Packed with all sorts of evening-appropriate ingredients, they'll put a fashionable face on your regular beauty regimen!
Fragrant fixer: Printed on thick linen paper, Agraria's fragrance sheets are sprinkled with perfumed oils for the savvy sophisticate.  Designed to be placed discreetly between stacks of linens, fragrance sheets are an elegant and "invisible" way to spread the scent.  $28; agrariahome.com
Natural Nancy
When nature calls, you answer. The fate of the environment is just as important as the environment of your bedroom…
Wardrobe: Cult favorite t-shirt line Alternative Apparel is now creating eco-friendly pants and tops that are perfect for lounging.  The Alternative Earth collection features eight organic styles for women that are reminiscent of their ultra-soft vintage heather tees. $30-55; alternativeapparel.com
Bedding: Eco-conscious consumers can rest assured with bamboo bedding.  Companies such as VivaTerra ($189-239; vivaterra.com) and DreamSaks ($12- $170; dreamsoftbedware.com) are using this sustainable resource to make unbelievably soft sheets and pillowcases.
Beauty product: Sweet dreams?  Not if you can't sleep!  Made up of natural herbs such as chamomile, lemon balm and lavender, MidNite is a new herbal sleep supplement specifically designed for people who wake in the middle of the night and have trouble drifting off again. $9.99; cvs.com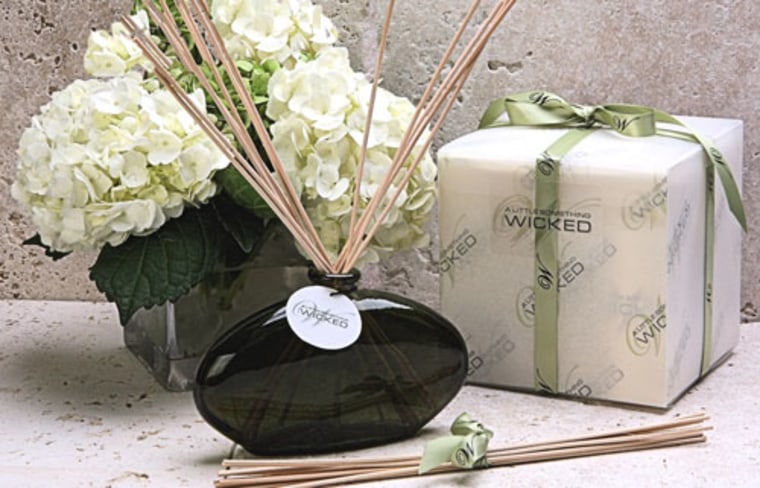 Fragrant fixer: Going green gets glamorous with A Little Something Wicked's room diffusers.  From recycled glass bottles to natural hemp fiber, this female-owned business puts a luxury spin on scented organic products. $42; alittlesomethingwicked.com 
Sexy Sadie
You're sassy and spicy from the moment you wake up.  Just imagine what the spirit of the night inspires!
Wardrobe: For the woman who wants to add some "wow" to her lingerie drawer, newcomer IN Bloom by Jonquil will definitely do the trick.  The only lingerie line to incorporate molded cup bras into every chemise and babydoll, these garments are simply stunning.  Available this winter,  $98-$140; inbloombyjonquil.com
Bedding: There's nothing sexier than silk, and Kumi Kookoon (kumikookoon.com) offers beautifully woven duvets and throws.  But remember — don't scrimp on the sheets!  After all, we spend 1/3 of our lives sleeping — so let your linens be your lullaby! Sferra offers beautiful bedding that will cradle you in comfort (sferralinens.com).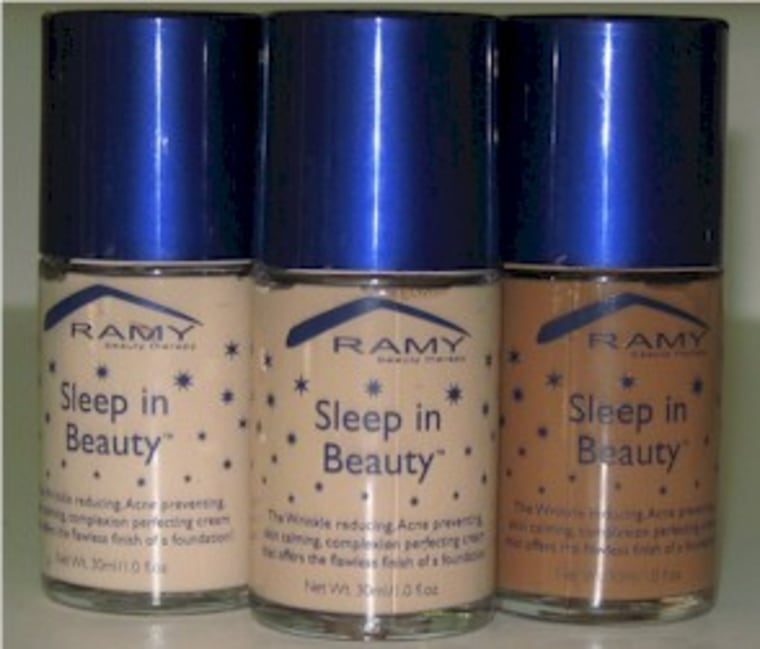 Beauty product: "Getting your beauty sleep" takes on a whole new meaning with Ramy's tinted moisturizer, Sleep In Beauty. Like a foundation for your complexion, this skin-perfecting, anti-wrinkle treatment is packed with age defying ingredients that help you look flawless while you get your Z's! $48; ramy.com
Fragrant fixer: Booty Parlor's Don't Stop Massage Oil is deliciously scented with plums, raspberries, jasmine, sandalwood and cedar, to create a sensuous aroma -- literally bringing sexy back.  $25; victoriassecret.com