Another day, another stellar outfit. It's no surprise that Tamron Hall is kicking off 2016 in style!
The always fashionable anchor chose a blouse that was the topic of conversation on TODAY Wednesday. While Willie Giest and Al Roker thought Tamron looked like a croupier (aka a casino dealer) or something out of "Little House on the Prairie," she was actually pulling off a major fashion trend that we are sure to see more of in the new year.
Tamron decided to give her lavender Victorian blouse a fresh update by accenting it with a skinny scarf. This versatile accessory is an easy way to instantly upgrade your favorite outfit. You can pair with it a frilly blouse if you're headed to the office, or wear it loosely around your neck as a substitute for your go-to necklace.
RELATED: How to tie a scarf: 4 stylish ways to bundle up with a scarf
You can create a bow for a more feminine flare or wear it almost like a choker to create an effortless, rock-star-cool vibe. The skinny scarf has even made it's way to the red carpet as Kate Bosworth accessorized her gorgeous ice blue frock with a black skinny scarf, giving her dainty look an edgier twist.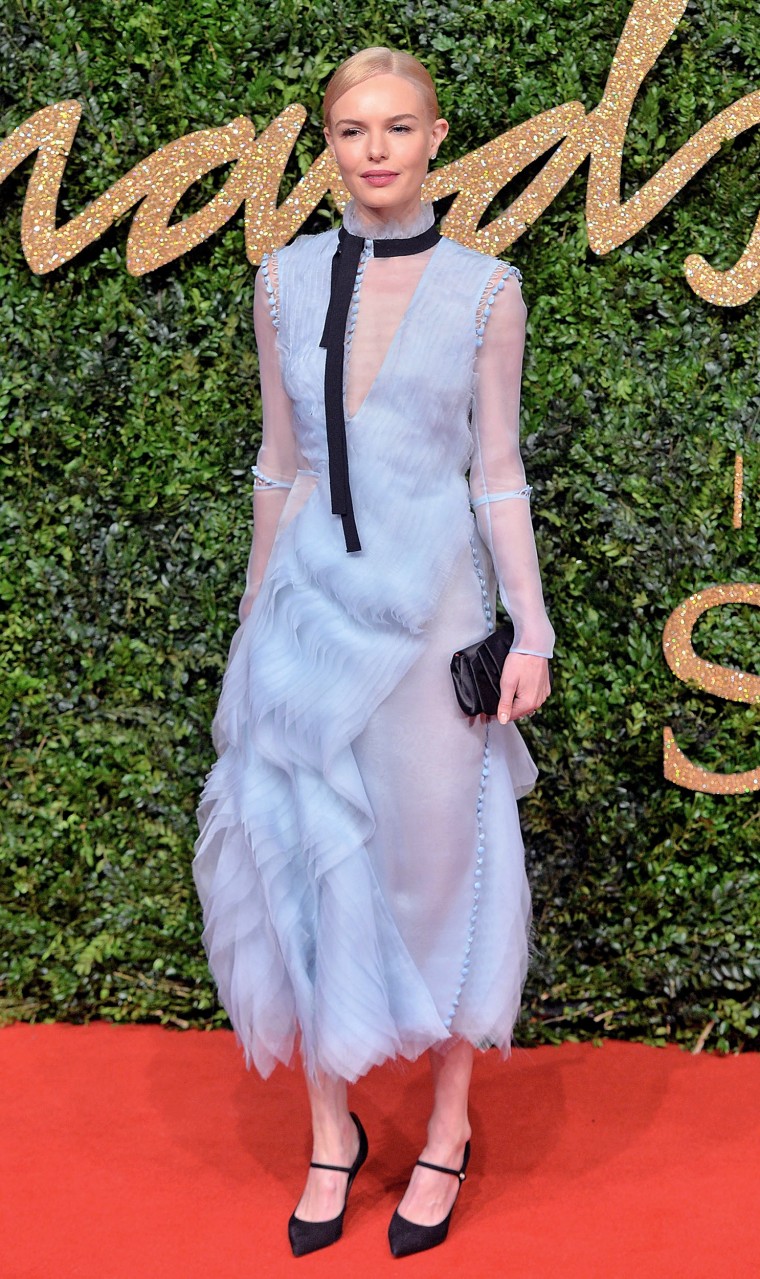 Hall's skinny scarf isn't the first time she's added some extra pizzazz to an outfit with a bow. In October, we absolutely loved how Tamron rocked a pussy-bow blouse. And while the skinny scarf is very similar, it's even easier to try for those who don't want to shell out for a brand new blouse or aren't sure if the look is for them.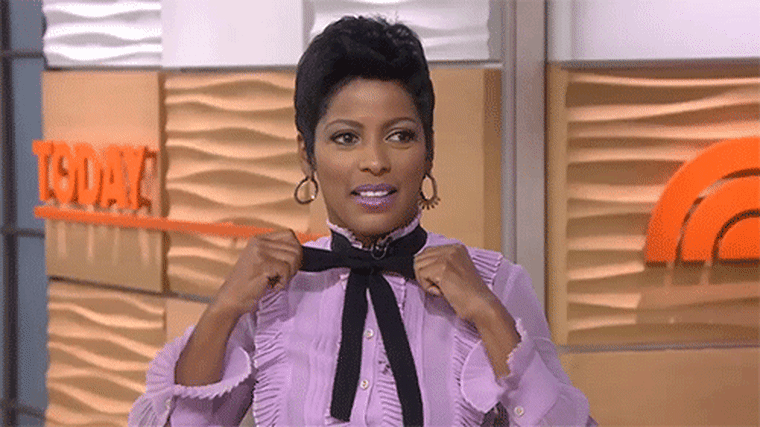 And don't feel restricted by black! Feel free to have some fun with different colors and patterns that fit your own personality. We found eight skinny scarfs in different patterns, textures and colors that are all under $20 and ready for the picking. There's sure to be a perfect one for you.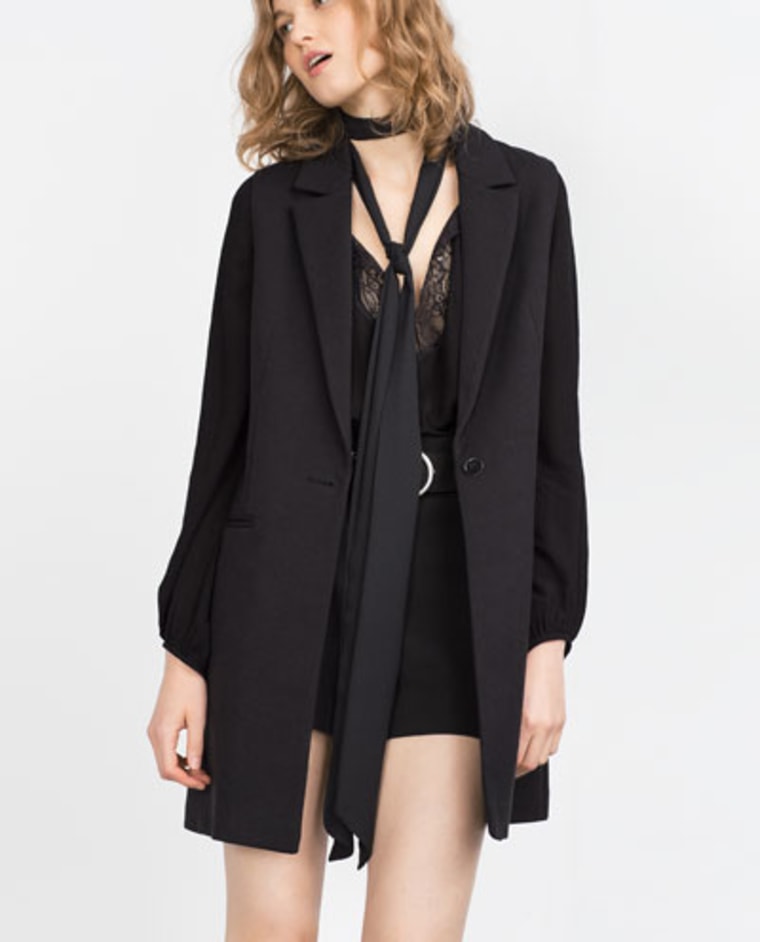 Tie Style Scarf, $5.99, Zara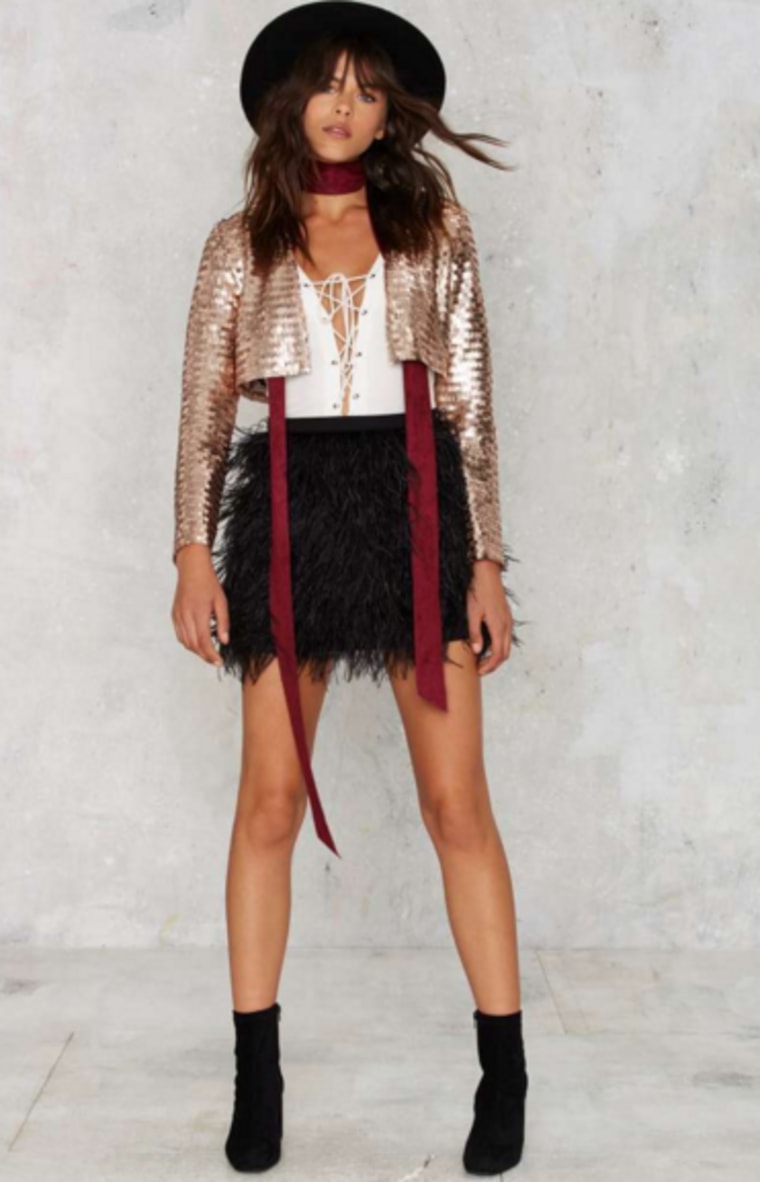 Abbot Skinny Scarf, $18.00, Nasty Gal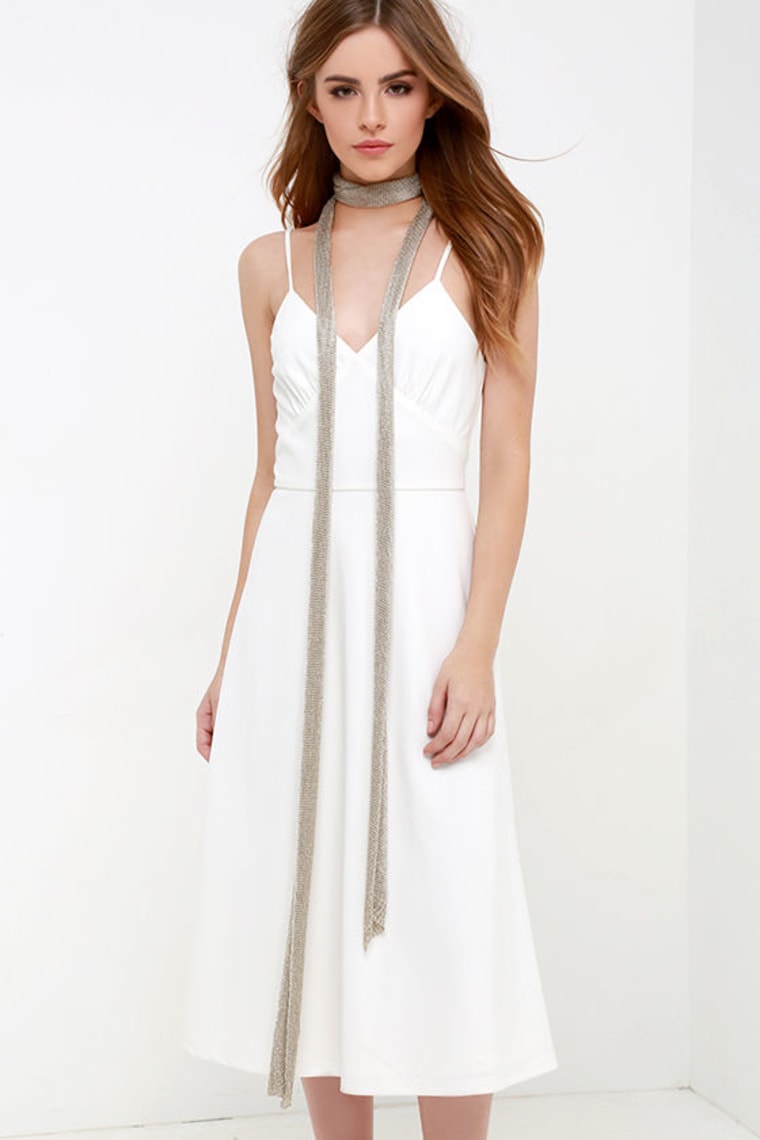 Lulu's Shining Armor Gold Skinny Scarf, $19.00, Lulu's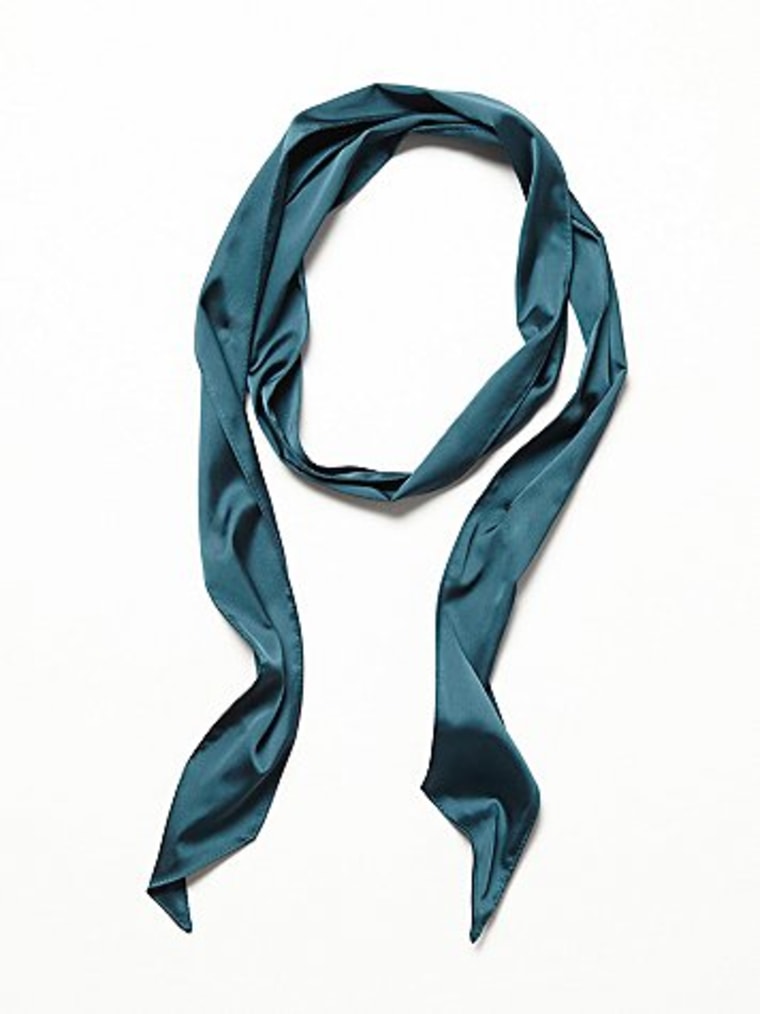 High Street Solid Skinny Scarf, $14.00, Free People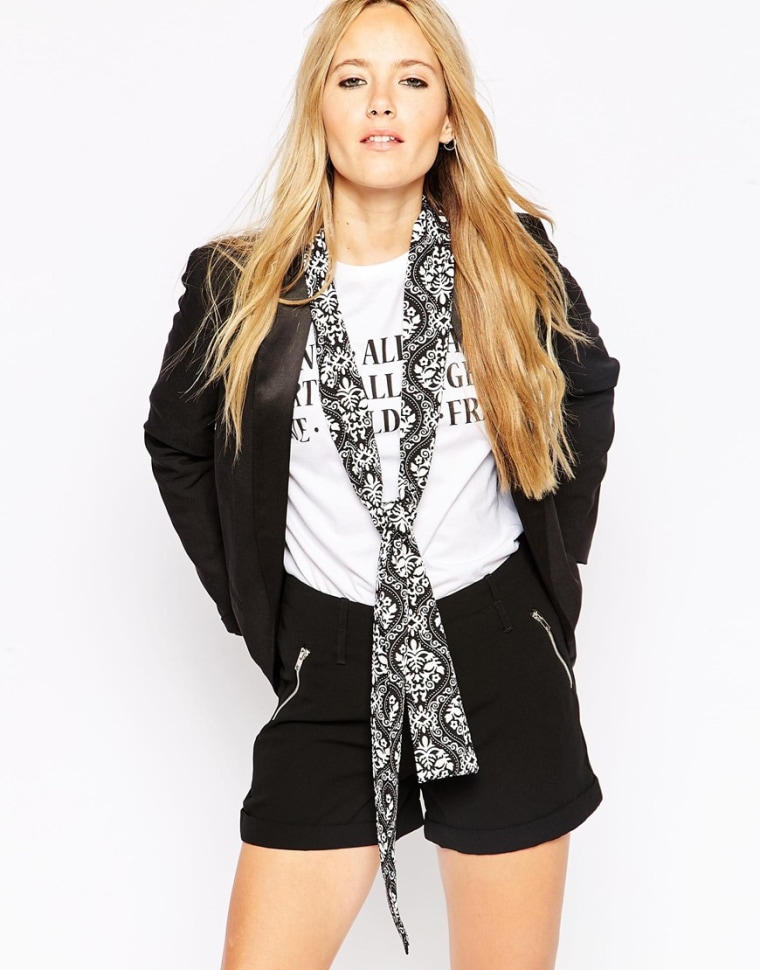 ASOS Long Skinny Scarf in Mono Paisley, $6.50, ASOS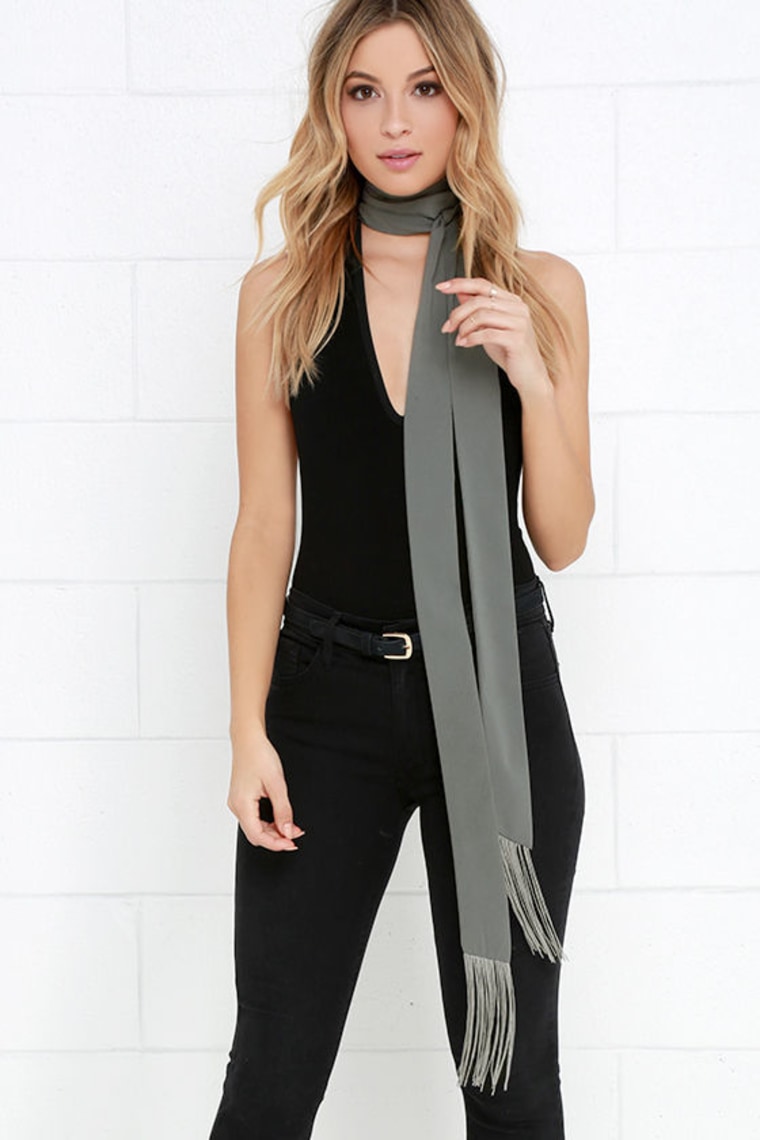 Promptitude Dark Grey Fringe Skinny Scarf, $13.00, Lulu's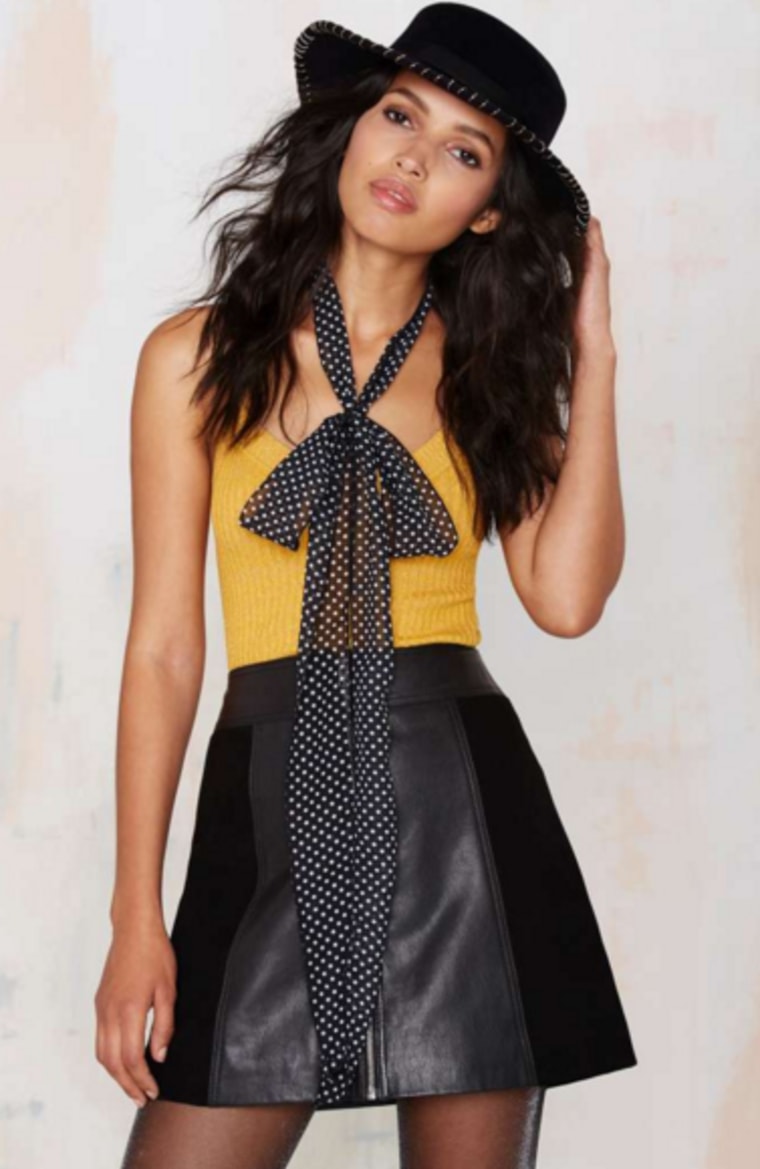 Jacqueline Skinny Scarf, $18.00, Nasty Gal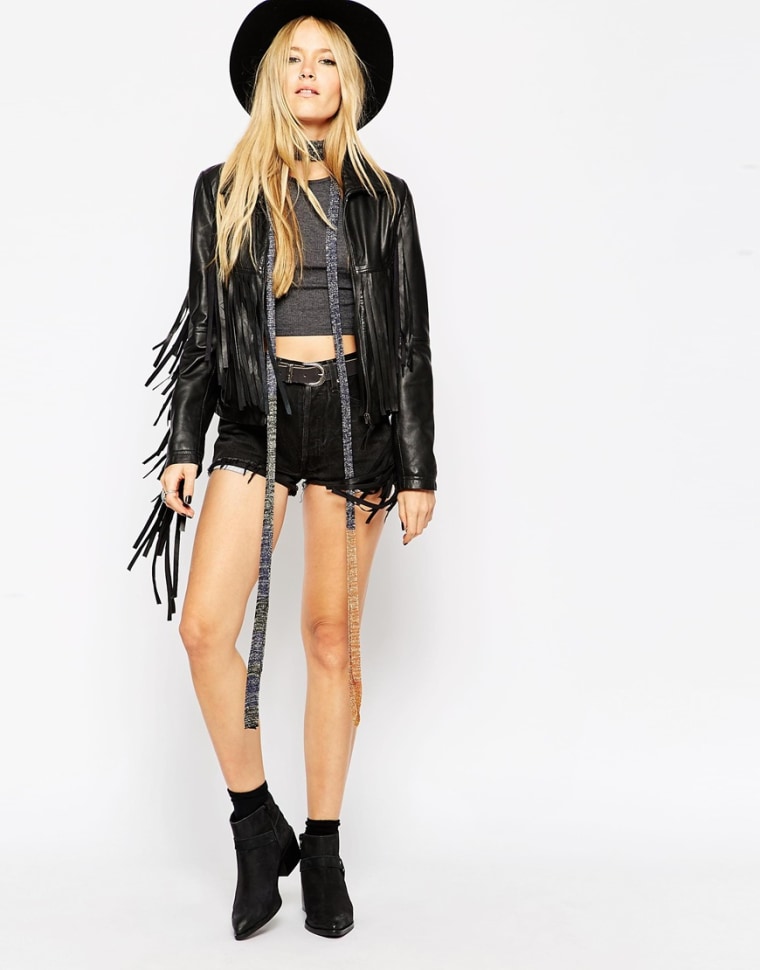 ASOS Metallic Multi Colored Knitter Skinny Scarf, $6.50, ASOS
RELATED: Fresh, fun ideas to try in the new year (including Victorian-inspired blouses)