These days, the world is Tess Holliday's oyster.
As the first size-22 model ever signed by a major agency, she's now gracing the cover of People magazine, is engaged to be married and is getting more jobs than the 29-year-old has ever seen in her career.
But perhaps most enviable about her position right now is that she's simply comfortable in her own skin.
MORE: Tess Holliday's essay on 'Why I love my body'
"It's all about accepting yourself the way you are now and loving who you are today," she told TODAY on Thursday. "If you want to work towards a better you ... do it, but you're OK just the way you are today."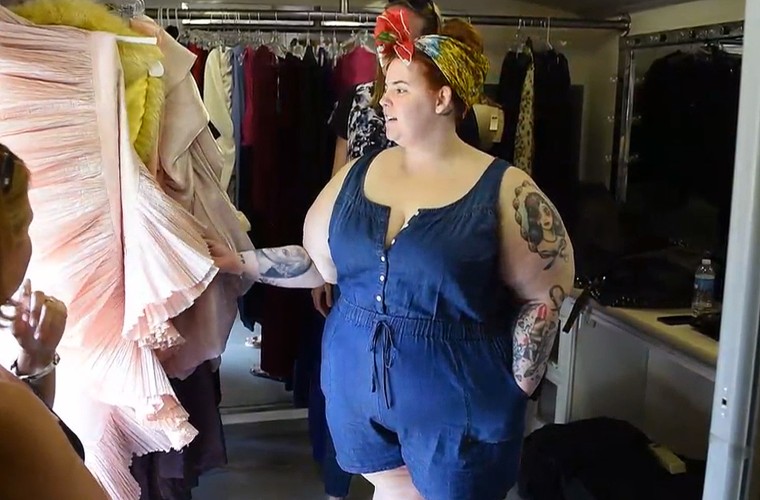 Holliday's attitude was forged through years of being tormented in school. She said her mom was supportive of her, but admitted that "delusion really got me as far as I am. I just knew that life could be better if I just put myself out there and really kept believing in myself."
MORE: Read about Holliday and how she got to the People magazine cover
As for people who ask about whether it's healthy to be 5-foot-5 and 280 pounds, Holliday basically said it's none of their beeswax.
"Health is so personal for everybody," she explained. "It's really my business, and everybody's business what we do with our bodies and what healthy means to us. So I just ignore them and keep living the dream."