Have a body? Put a bikini on it, and you've got yourself a bikini bod.
Ta-da!
At least that's the way model Tess Holliday sees it. She recently joined forces with SimplyBe, a British plus-size clothing brand, to launch their #SimplyBekini movement.
The size-22 model became the first of her size to sign with a major model agency (MiLK Model Management) in January 2015. At 29, she's also recently engaged and booking more jobs than ever.
"It's all about accepting yourself the way you are now and loving who you are today," she told TODAY recently. "If you want to work towards a better you ... do it, but you're OK just the way you are today."
Read more: Tess Holliday writes about overcoming the odds and embracing her body
After years of being bullied and tormented for her weight, she realized that she would have a better life if she "put herself out there" rather than hiding her size.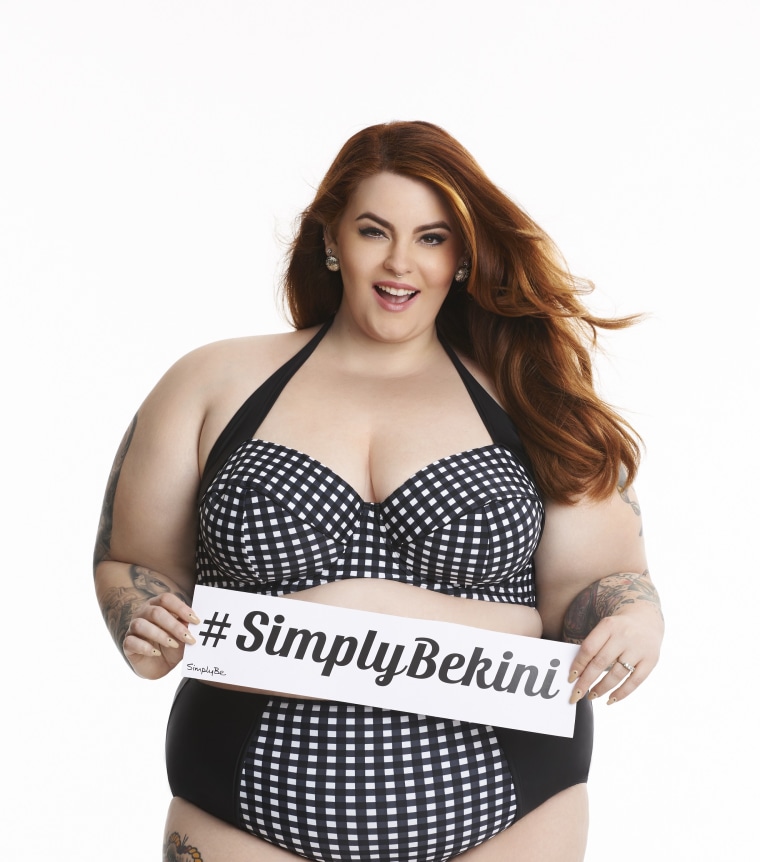 "I just ignore them and keep living the dream."
Now, in addition to being a model, Holliday is a self-proclaimed "body-confidence activist," and says that she hopes the #SimplyBekini movement will inspire all women to feel beach-ready.
The way she sees it, women should "love themselves and their wobbly bits."
"There is no such thing as a perfect body and the hardest barrier for women to overcome is themselves."