/ Source: TODAY contributor
For many women, the first skincare lesson we learned as teenagers was that oils were not good for your face. Well, it may be time to reconsider your regimen. Oils can have great benefits for all types of skin, and new formulations from many favorite brands are amongst the most buzzed-about beauty products on the market today. But just as certain oils are recommended for your diet, different types of oils are designed to do different things for your skin.

Bobbie Thomas, Today Style Editor and author of the Buzz for In Touch Weekly, highlights the hottest oils in skincare:


Rose hip seed oil Rather than piling on gobs of clumpy cream that can actually increase puffiness, consider curbing little lines around your eyes with a serum that stars Rose Hip Seed Oil. Huiles & Baumes Eye Contour Oil-Serum ($55; SpaceNK.com) contains this ingredient ingengineous to Chile's Andes Mountains, and is designed to relieve skin irritation around the eyes caused by pollution, stress or sun. And Aubrey Organics' Rosa Mosqueta Oil ($12.98; Aubrey-organics.com) is an organic option that's also wallet-friendly!
Olive oil Commonly used for cooking, this oil has been one of the "good guys" for years. But when it comes to your complexion, we're just starting to see a surge of olive oil-based beauty products. The Intensité Fluide Superbe by Revive ($400; Reviveskincare.com) is a serum that was designed specifically for dry skin and is one of the only moisturizers that uses olive oil as the carrier vehicle. And N.V. Perricone M.D.'s Olive Oil Polyphenols Nutrient Face Fortifier and Nutrient Mask ($65-90; Sephora.com) are both based around this hydrating oil as well.
Jasmine oil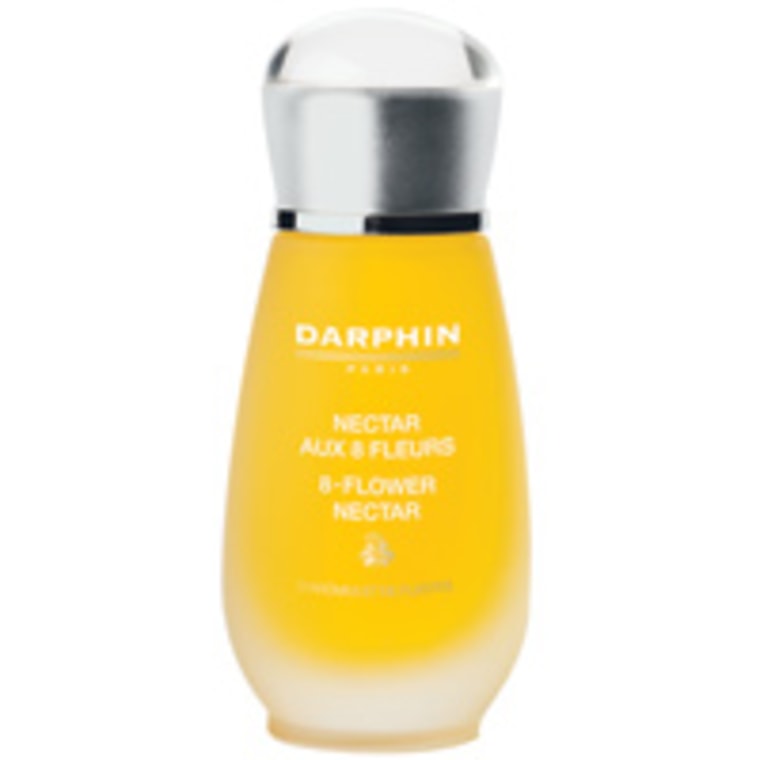 King of this skincare category, it takes 8000 carefully handpicked flowers to produce just one gram of Jasmine Oil. Sought after for its potential to increase elasticity and tone troubled skin, if that isn't enough, Jasmine Oil's soothing aroma should seal the deal. The Active Oil from This Works ($59; Barneys.com) uses Jasmine Oil to help reduce scarring and blemishes. And while Darphin's 8 Flower Nectar ($150; Bluemercury.com) contains a slew of essential vitamins and a compilation of 8 pure essential oils, Jasmine Oil is specifically infused to target skin that is sagging!