Remember the simple days when Jack and Jill would play with pots and pans on the kitchen floor? Thanks to Brangelina, TomKat and the rest of Hollywood's parent parade, a plethora of must-have products are available to fill your baby's life with fun from day one. Modern moms and dads have an array of options to choose from, between clean-up gear and eco-friendly finds to traveling tools and little lullabies. Now it's just a matter of navigating through them all!
Bobbie Thomas, TODAY Style editor and author of the Buzz column for In Touch Weekly, highlights the latest and greatest treats for your tot. 
Handy helpers
Cleaning up after your little one is a labor of love. Luckily, there are chic and innovative ways for parents to handle every type of mess.
Boogie Wipes are infused with saline and will get rid of nose nuisances while providing gentle protection ($3.99; boogiewipes.com). But for those who don't want to be caught carrying any kind of unattractive wipes inside their stylish satchels, Made by Angie's creative baby wipe covers conceal your cleanup gear. ($30; madebyangie.com) 
Food-related messes can be curbed with Caden Lane's reversible coated bibs. They come complete with pockets to hold goodies like Cheerios, or to catch the ones that don't make it into baby's mouth ($20; nurserycouture.com). And Lambs & Ivy's Yum Yum Baby bibs and washcloths are packaged to look like cakes and pies. Each set comes with strawberry finger puppets to keep baby deliciously distracted while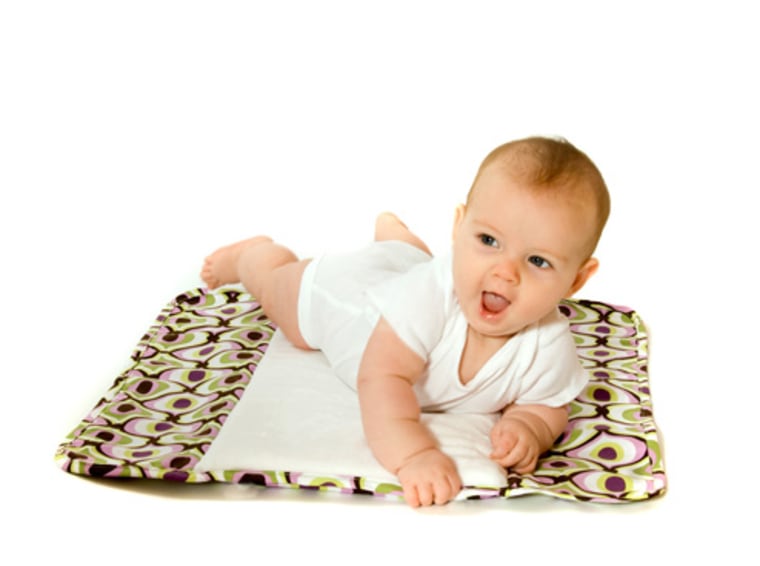 you wipe his or her face. ($12-26; babysupermall.com)
When lunch makes its way into your baby's hair, forget the bath and reach for Oopsy Daisy's rinse-free High Chair Hair Care shampoo ($18; oopsydaisybb.com). MomSpit's no-rinse cleanser is designed to make dirt disappear, while still gentle enough to use on your little one's face. ($9-18; momspit.com)   
Finally, diaper changing can be a challenge, but two smart products are making it more manageable. The design of Patemm round changing pads lets you place your child in any direction. ($48 at Kidville; 212-772-8435)
Instead of pink and blue, go green!
Channeling Mother Nature has never been easier. Eco-friendly options are plentiful, and some of today's hottest products boast an environmentally friendly element. 
Love Me Baby Me is an organic bath and body line designed to pamper baby naturally ($19.95-25.95; lovemebabyme.com). Products like Hair Putty, Creamy Cream and Bubbly Wash are perfectly pure, just like your little one!
Parents who are concerned about the planet are certainly conscious of what they throw away. Rather than disposable bottles, many are opting for reusable ones such as those from Sigg Switzerland, Green to Grow and Think Baby ($8-17; babystyle.com). The snap-closure, stretchy fabric and pocket feature of Fuzzi Bunz are a few factors that make these diapers preferable to disposables. ($17.95 each; fuzzibunz.com)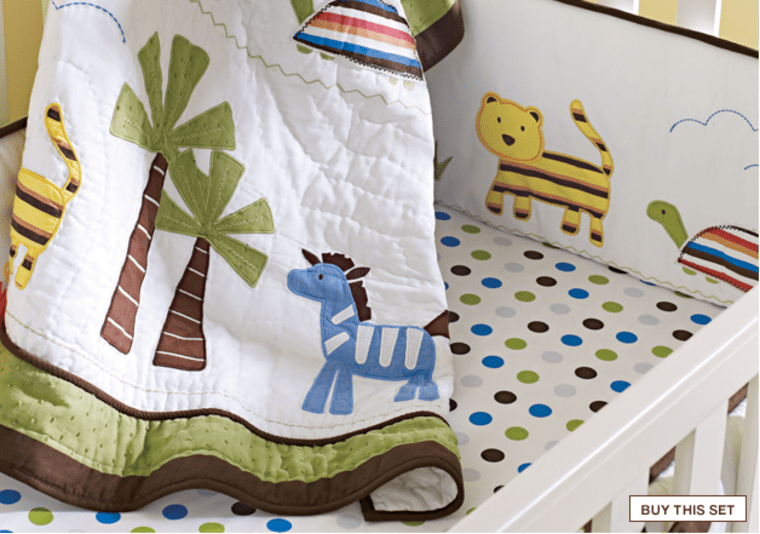 Your newborn can start out on a green leaf thanks to many eco-friendly lines that are available for today's tots. The bamboo basics from Kicky Pants is clothing that is just too cute to pass up ($16-40; kickypants.com). Babies can rest easy knowing that they're sleeping under organic sheets. BabyGap recently launched an extensive Home collection that even includes organic mix-and-match toys and bedding. ($6-550; babygap.com)   
Double-duty buddies
These days, kids have so many stuffed animals to choose from, there's no need for imaginary friends! Toys that are functional and still cute-to-boot top our list of favorites.
Star light, star bright, first star I see tonight:  Even before baby can say these words, add some light to his life with a glow-in-the-dark Twilight Ladybug or Tyke Light. ($32-34; petittresor.com) 
Little ones can stay calm in the crib with Cuddle Cubs. These sleep companions have a vibrating heart that is designed to provide comfort and ease children to sleep ($38; petittresor.com). If you're looking for something your baby will love to lie on, consider a Cuddle Rug. Chances are you'll find yourself cozying up with baby on these uber-soft plush cushions! ($45; fabulousgifts.com)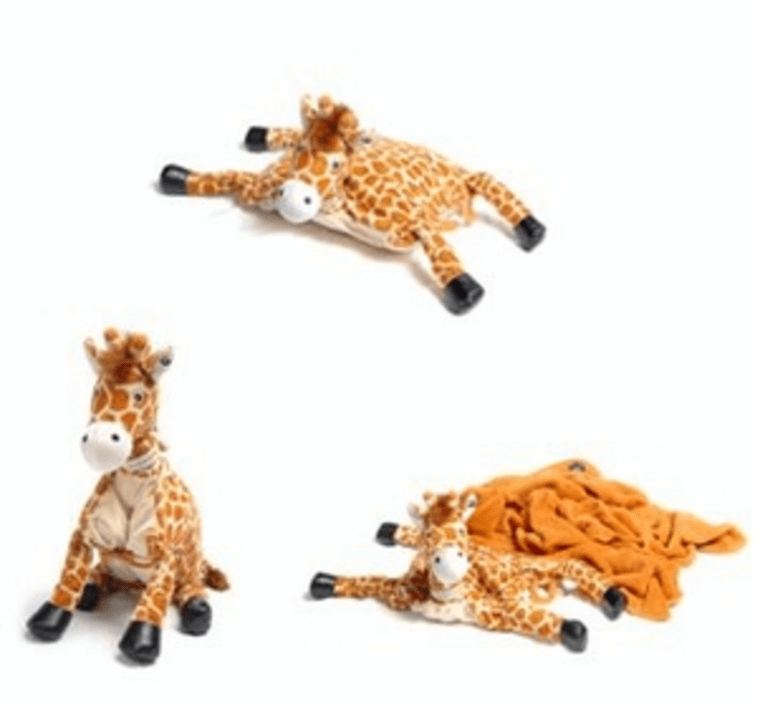 Little d: The Traveling Tot offers loads of on-the-go goodies, including Zoobie Pets, which transform from squishable safari animals into supersoft blankets ($35; littledbaby.com). And Bottle Pets fit over any bottle or sippy cup to make feeding time friendly, too. ($20; lunchboxgoods.com for stores) 
Bonus track
Two musically themed products are certain to have you and your little one singing out loud. Rockabye Baby turns timeless rock songs from the likes of U2, the Beatles and the Rolling Stones into instrumental lullabies ($16.98; babyrockrecords.com). Name Your Tune's custom CDs feature 14 songs that all say your child's name ($20; NameYourTune.com). Twins can get their own tunes, too, since CDs can be customized with multiple names! Now that's something to sing about.