An Ohio man sparked a conversation about tattoos in the workplace after sharing a touching message about his mother, a nurse whose arms are covered in ink.
"My mom has more tattoos than I can count and it has never, ever affected her work ethic," Jordan Miller wrote on Facebook. "She will wake up at the same time every day and save a life."
In his post, which has been shared more than 100,000 times, Miller recounted the heroic acts his mother, Misti Johnson, has done as a nurse: from saving drug addicts who overdosed, to stitching up a car accident victim on the side of the road.
Miller, 21, told TODAY he was inspired to write the post after talking to his mother about how some hospitals have very strict policies mandating that employees don't have any visible tattoos.
"We live in a society where tattoos are the norm," he said. "People probably don't realize that when you work in a setting like that, you have to have your tattoos covered."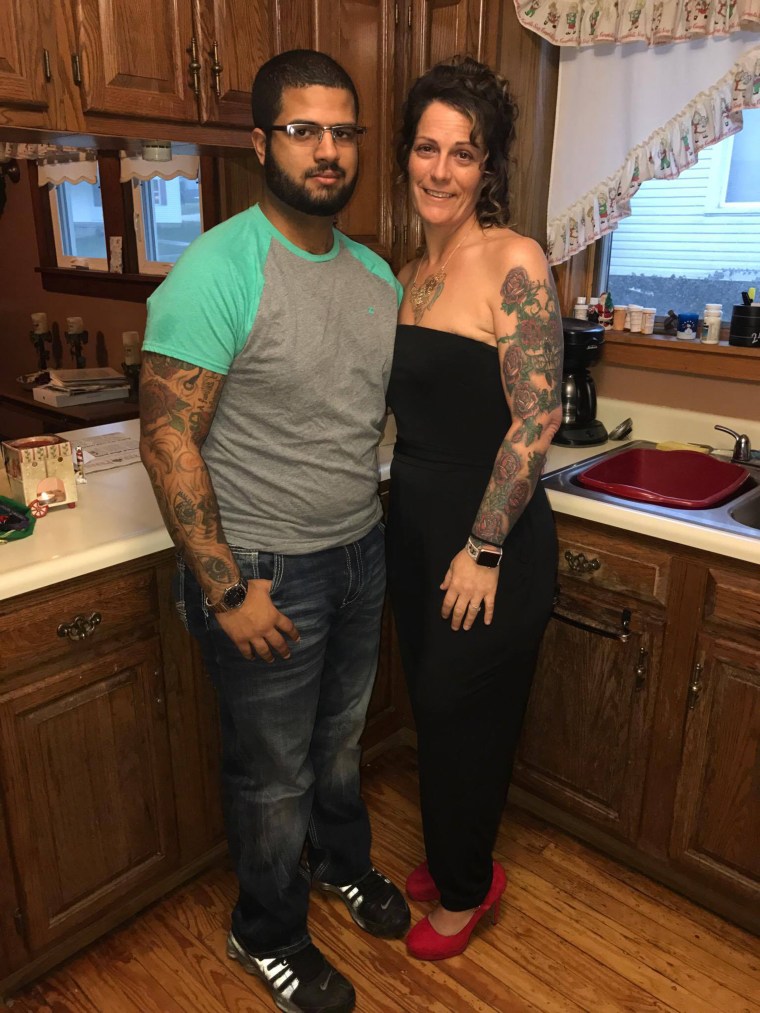 Fortunately, Johnson's workplace has a relaxed tattoo policy.
"They're not too strict," she told TODAY. "They accept me for who I am. They see me in action."
Johnson, a nurse at Select Specialty Hospital in Akron, Ohio, usually covers her tattoos at work by wearing a lab coat or a long-sleeve shirt under her scrubs. However, many duties require that she roll up her sleeves, revealing her tattoos to patients.
Johnson added that her ink has never interfered with her job — in fact, it's often a great ice-breaker for patients: "A lot of people ask me about them," she said.
Miller points out that his mom's tattoos are hardly offensive. "She has roses, a stethoscope ... She even has a nurse tattooed on her," he said.
Select Medical, the healthcare company that owns the hospital where Johnson works, sent the following statement to TODAY:
"At Select Medical, we pride ourselves in hiring highly skilled nurses who first and foremost are dedicated to living our mission to deliver an exceptional patient experience," said Shelly Eckenroth, vice president of communications and branding. "We are proud of the care and compassion that Misti Johnson gives our patients, and their families, every single day."
Johnson, 38, is shocked by all the attention her son's post has gotten, and she's proud of him for spreading an important message.
"My son is one of a kind," she said. "We've grown up together — he's not too much younger than me. We have a very special bond and we love each other and he's always been my supporter."
"It needs to be out there that tattooed nurses are human," Johnson added. "It doesn't stop who we are."