Who wears short-short suits? This morning, it was the guys in 1A.
To demonstrate how remixed formalwear is going mainstream, Matt, Al and Willie took some looks out for a spin. Their reviews were mixed, at best.
First up was Willie, in white pants rolled up to Capri length.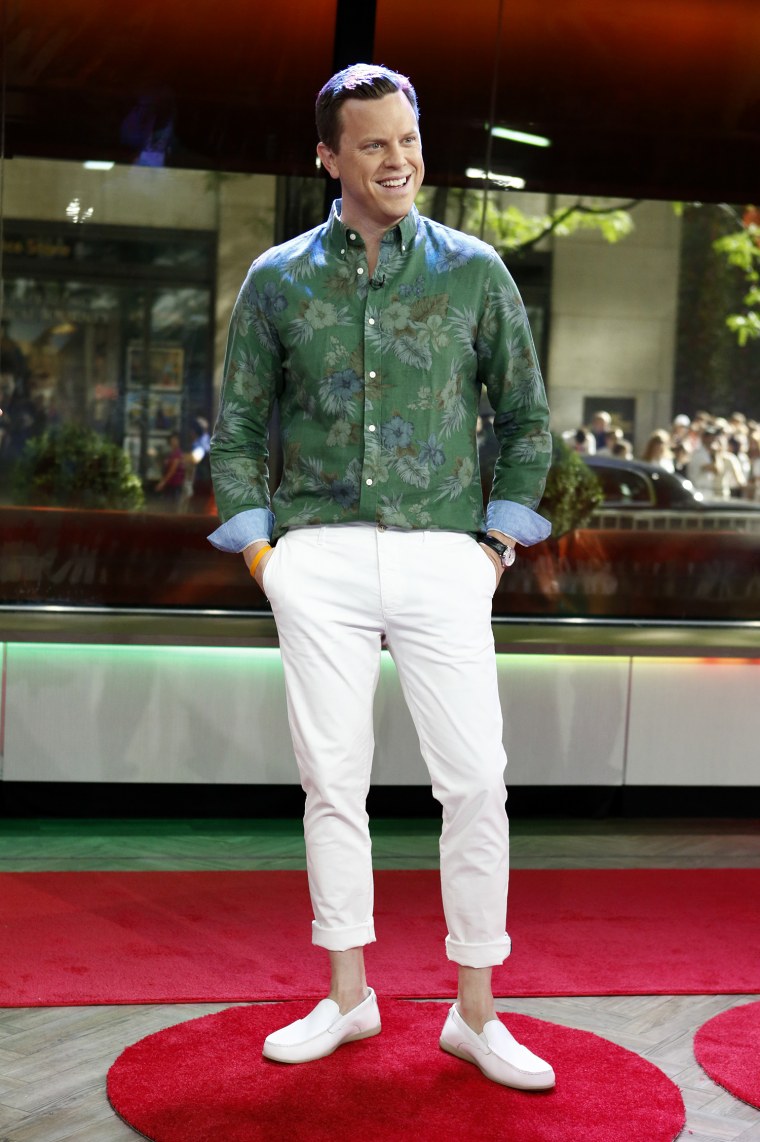 "Are those women's pants?" Al asked.
"I think it's cool when a guy wears something that's traditionally more feminine," TODAY style expert Bobbie Thomas said of Willie's outfit as Al could be heard cackling from across the studio.
BOBBIE TIP: Patterns (and colors, think pink) that are traditionally more feminine are not only currently en vogue, but they're also a look that emotes confidence. (On Willie: Floral shirt, $48.99, BananaRepublic.com; trousers, $69.90, Zara.com; Rockport Venetian, $95, Zappos.com).
Matt was rocking a suit with full-fledged shorts, a style made popular recently by Pharrell Williams.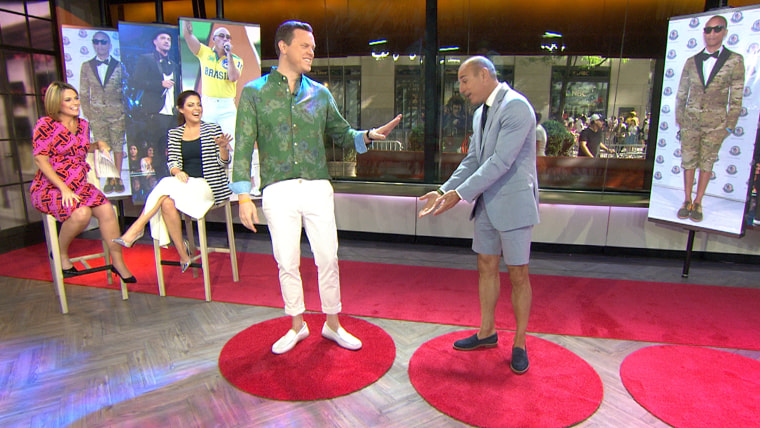 "I thought I drew the short straw until I saw Willie," Matt said.
And in case you didn't think the shorts were short enough, Matt rolled them even thigher, er, higher.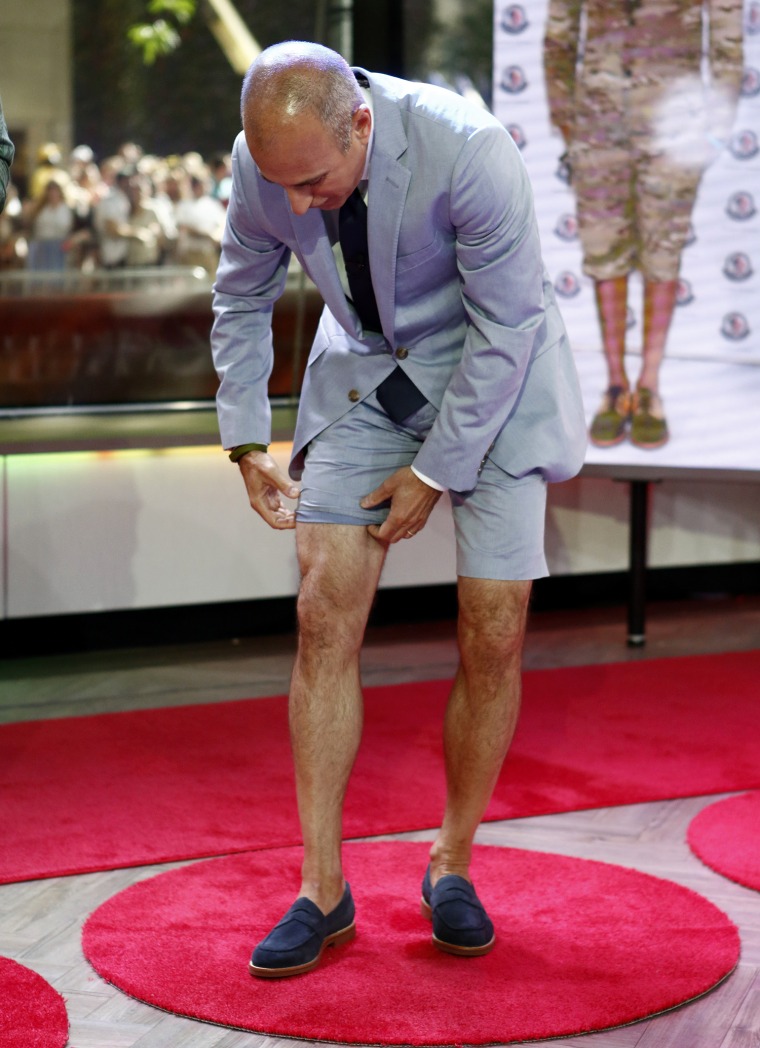 BOBBIE TIP: Just be sure to wear the right shoes, like loafers, boat shoes or, if appropriate, sandals and sneakers (On Matt: Ludlow jacket, pants, & loafers, $98-298, JCrew.com).
Last was Al, who, according to Matt and Willie, got off easy by simply having to wear gym shoes with his suit.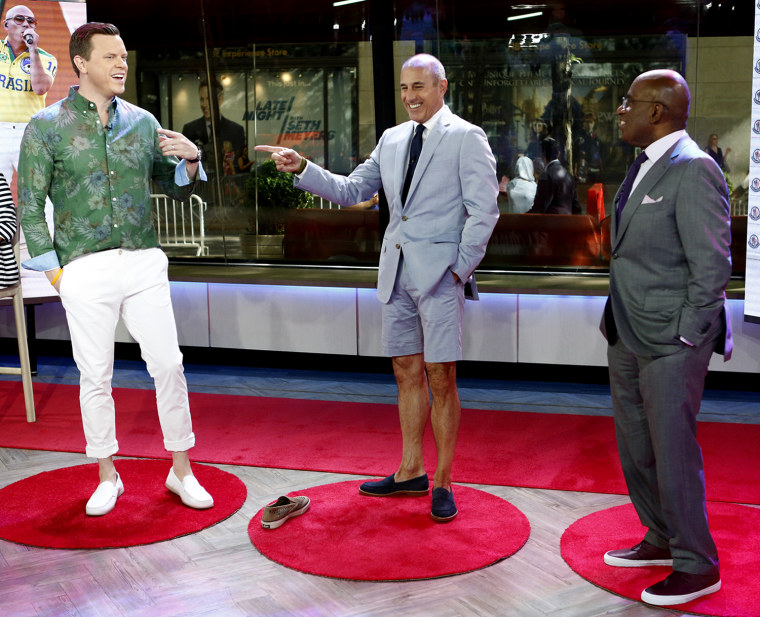 "He didn't even have to do anything," Willie protested. "I'm the new guy, how's everybody doing?"
BOBBIE TIP: With sneakers and suits, less is more. Not too bulky and not too bright is just right (some styles to try: the Laser Perf sneaker, $90, SperryTopsider.com; Creative Recreation's Lacava sneaker & Vans leather sneaker, $65-75, Bloomingdales.com).