We all expected to see "Frozen" costumes in Halloween shopping aisles this year — just not quite like this.
Yandy.com, a website known for selling sexy versions of pop culture characters, has come out with what we can only describe as a sexy version of Olaf, the snowman from "Frozen" voiced by Josh Gad.  
And people are buying sexy "Frozen" costumes up — and off the shelves. 
A customer representative from Yandy.com told CNBC that the costumes are sold out, and the company is not yet sure if it will restock before the holiday. Yandy declined further comment.
Listen, I get it! When I was 8 years old, I dressed up as a sexy punk rocker, complete with sultry eyeliner and a tight-fitting tube top as a skirt.
This costume, on the other hand, comes with a "cheeky rear," a "bodysuit with three black button accents," and "a faux carrot nose." And if that alone doesn't melt your man's heart: you can splurge and get Glitter Kisses Platform Pumps to "spice things up." 
MORE: 'Sexy Pizza'? Halloween costumes get absurd
Yandy.com is also selling costumes that seem a lot like Anna and Elsa. You be the judge: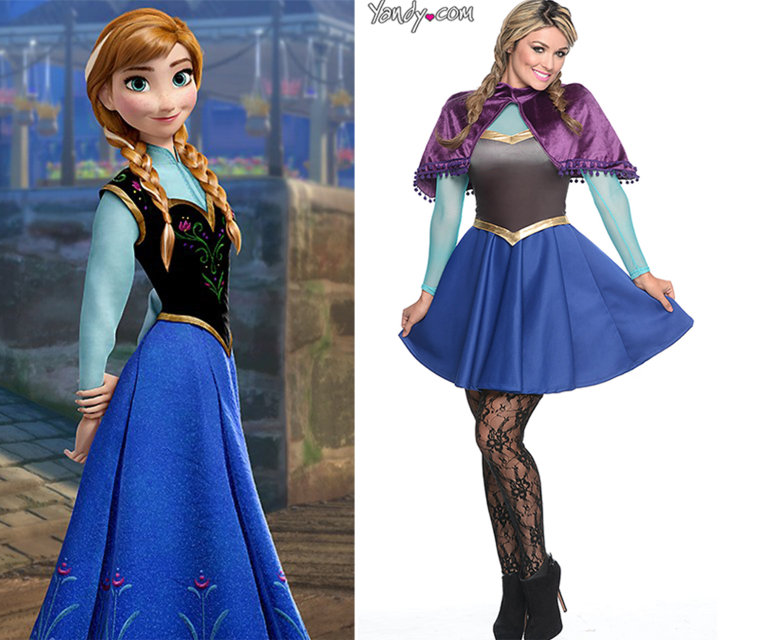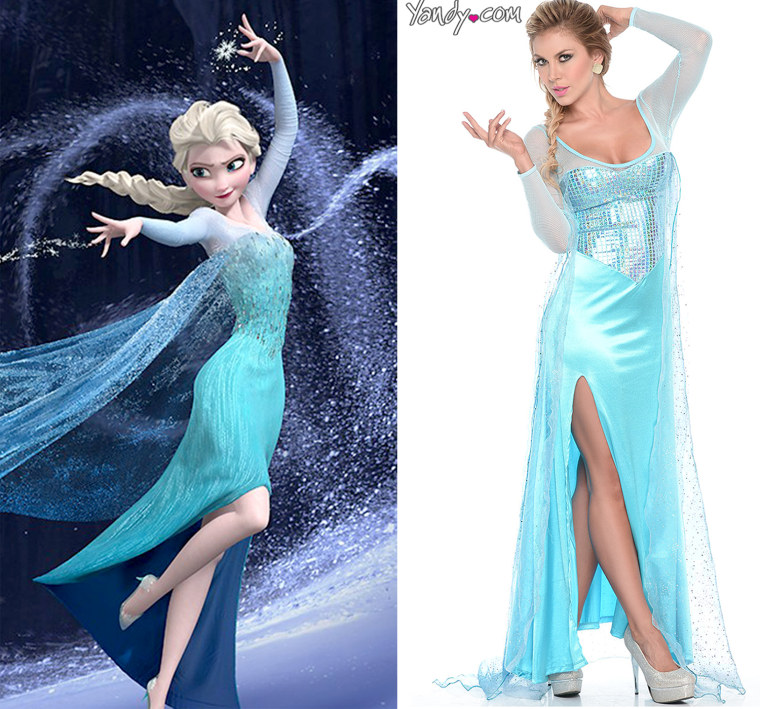 Want to go with more of a classic sexy princess route this Halloween? Perhaps you'd like the Sultry Snow White or the Sleepless Beauty costumes. Or maybe take your inspiration from something else kids love: hamburgers! 

We understand the desire to stand out at a party. But could turning recognizable characters and outfits from "Frozen" into sexy Halloween send the wrong message? Kids are taking note! 
MORE: Don't want to be a 'sexy pizza'? Site offers Halloween ideas for strong women
What do you think: Are these "Frozen" costumes appropriate? 
Let us know in the survey below.

This article was originally published on September 26, 2014.