For many teenagers, prepping for a high school dance can be a stress-inducing, anxiety-filled experience. But then again, not all girls are lucky enough to have a supportive date by their side.
Erin Condrin of Queensland, Australia, just happens to be one of those particular ladies, thanks to a particularly cute service dog named Lacey.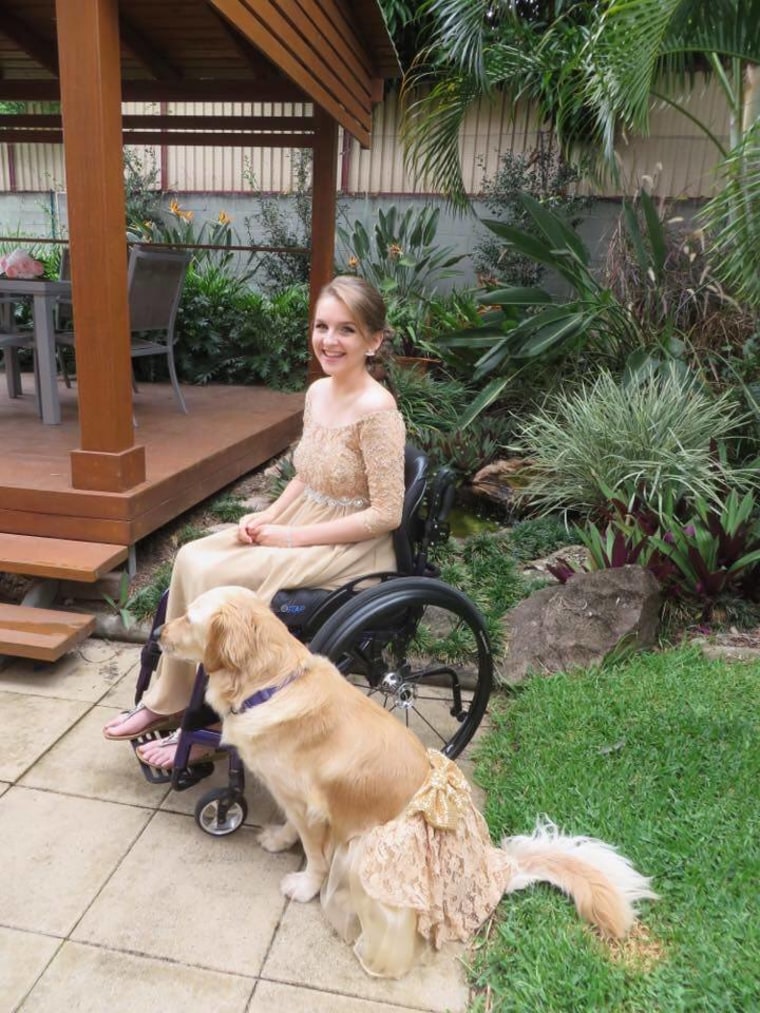 Although Lacey didn't actually attend the dance, Condrin called it "Australian prom," the service dog was there to help with all the prep — and in serious style, we might add!
RELATED: Heartwarming photo shows service dog calming bride before wedding
Condrin posted photos taken before the big night on her Facebook page, and many social media users just couldn't get enough of Lacey's matching "lacy" dress.
Condrin, who's had Lacey full-time since October 2015, began training the service dog in February of last year with the support of a trainer at Canine Helpers Queensland.
The Australian organization selects service dogs, trains them and then works to place them into loving homes like Condrin's.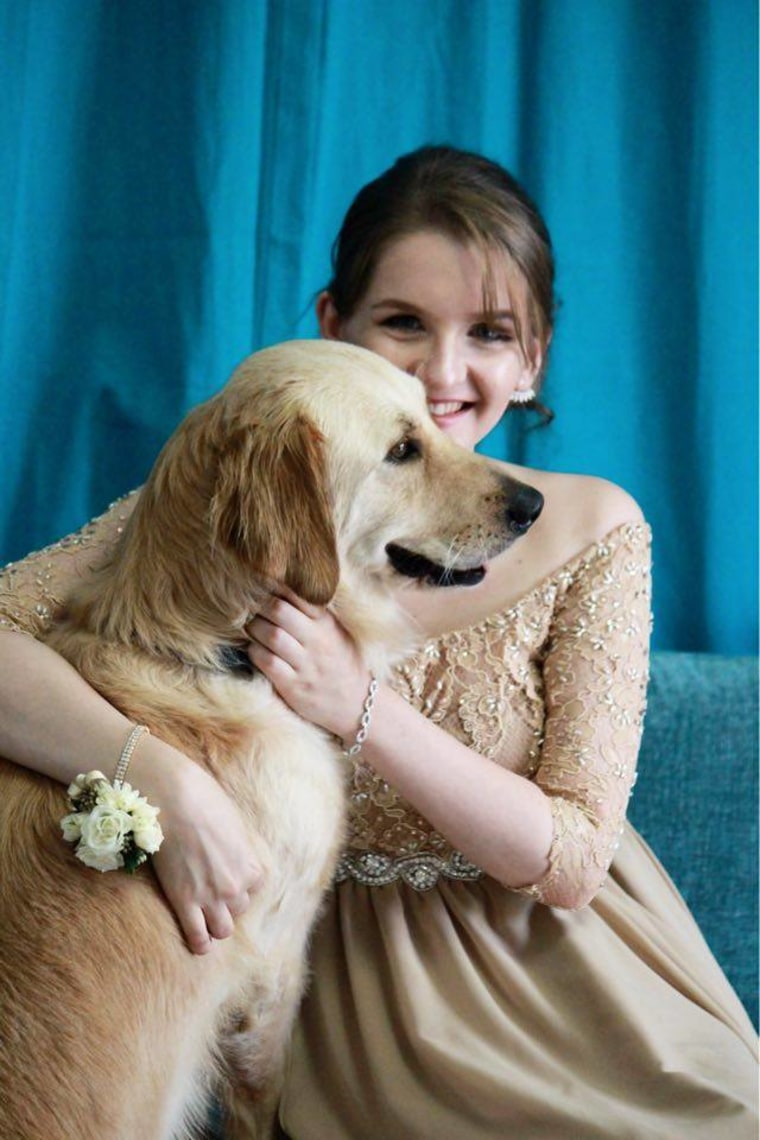 RELATED: Service dog in training goes wild over chance to meet Pluto in Disneyland
"Thanks to Lacey, I am so much more independent," Condrin wrote to TODAY.com in an email.
"Emotionally, she has made such a positive impact... I know I always have someone by my side."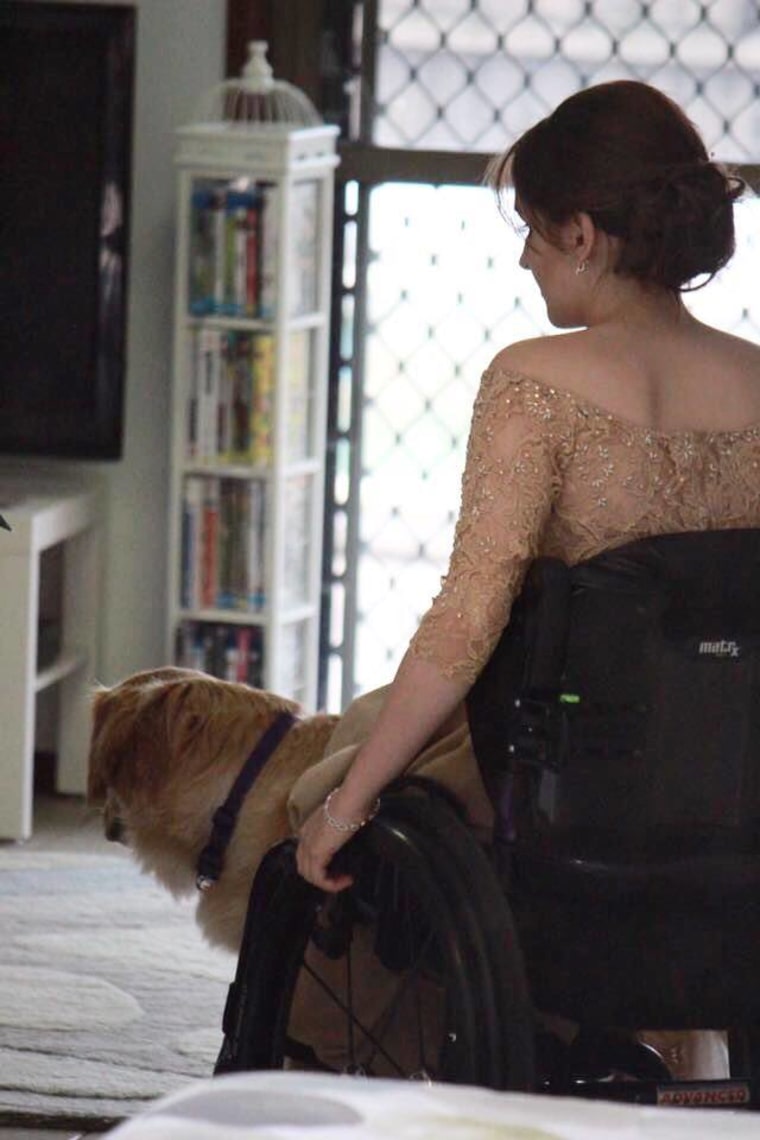 Condrin said she relies on the service dog to help her open doors, carry bags and even get dressed in the morning.
"Being a young disabled person can be daunting," she explained. "But facing the world with an adorable fluffball by my side makes it so much easier."