After all of yesterday's royal wedding festivities, the star-studded attendees headed to an exclusive, formal dinner and night of celebration.
And while most guests rocked formal, black-tie attire, tennis superstar Serena Williams put her on spin on the evening ... with sneakers.
Williams, who attended with husband and Reddit co-founder Alexis Ohanian, looked stunning in her black-bodiced Valentino evening gown, which featured a voluminous, floral-print skirt.
But her biggest statement was hidden underneath the long gown: a pair of super comfy black and white sneakers.
"Little known fact: I often wear sneakers under my evening gown," Williams wrote on Instagram. "I told him be careful I tend to be comfy for long nights."
She added that Valentino creative director Pierpaolo Piccioli gave her the comfy kicks for the evening. (If you're looking for a nice pair of trainers for yourself, check out TODAY's list of sneakers perfect for the spring.)
We're glad Serena took it easy on her feet. After all, she did walk and stand in pink pumps for what must have been hours earlier that day.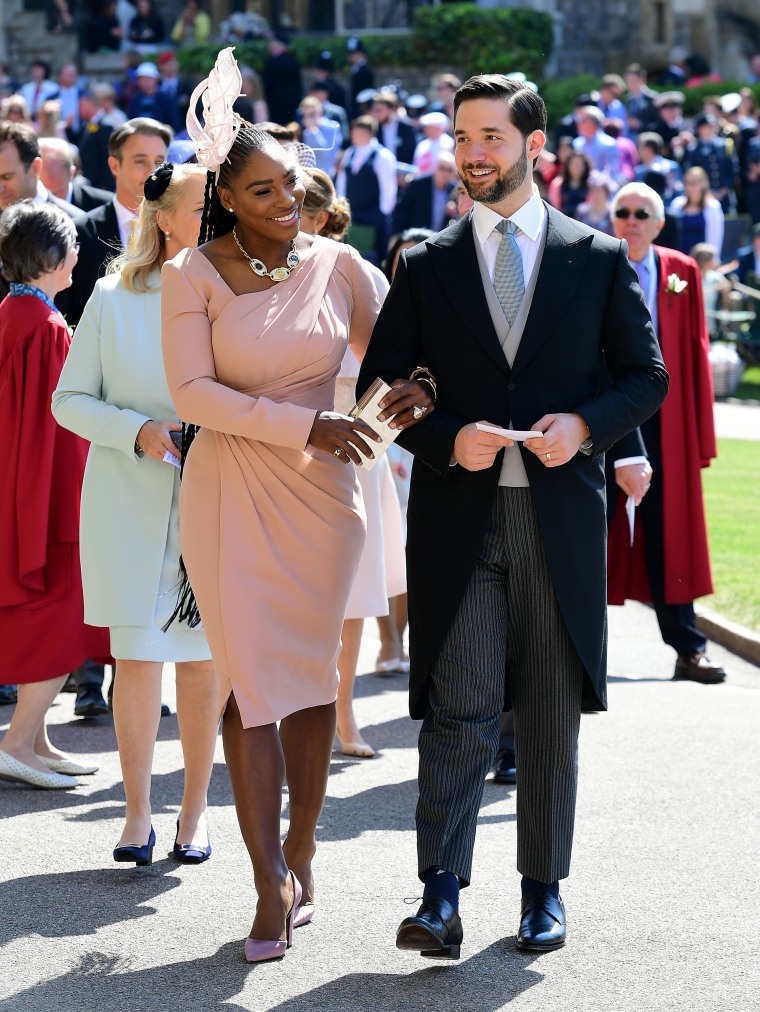 Her message was simple: you don't have to wear high heels if you don't want to!
It's just one of many times Williams has set a great example for young women everywhere, including her daughter. The star athlete already told TODAY that she works to teach her 8-month old daughter, Olympia, about the importance of being unique and not feeling forced to adhere to gender stereotypes.
"Everything has changed the way I thought about raising a daughter," Williams told Elle recently.
"There are so many hidden innuendos out there for girls that we don't even think about! That I never thought about, until I realized my daughter would hear them."