Like mom, like daughter!
Williams posted an adorable photo of her 1-year-old daughter, Olympia, wearing a black tennis tutu — and it looked a lot like an outfit Williams wore recently during the U.S. Open.
"Did Momma win?" the tennis superstar captioned the photo of Olympia sporting the Nike-branded tutu, along with a pair of tiny tennis shoes.
Williams rocked a similar tutu during the first round of U.S. Open, except that the athlete's had a two-toned bodice and was paired with fishnet tights.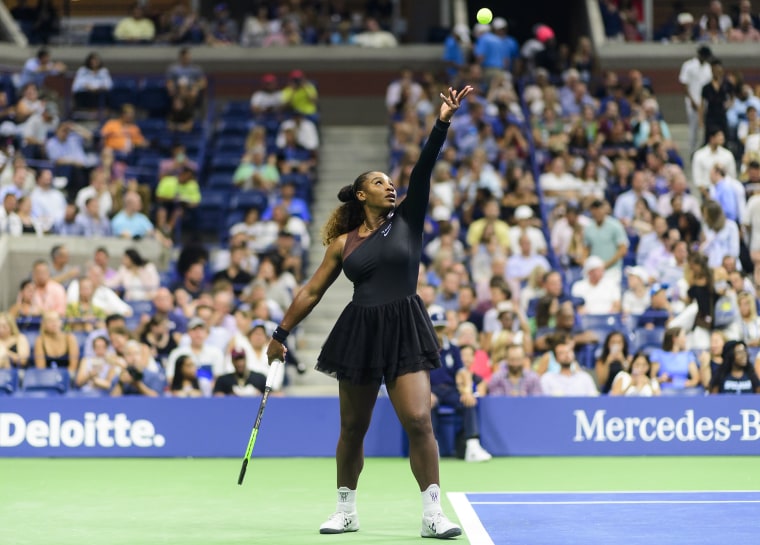 It was a stylish choice (as always) from Williams, but many thought she was making a subtle statement with her strong look.
Just days before, the French Tennis Federation president had announced that the figure-hugging black catsuit Williams wore this year during the French Open would be banned from future tournaments.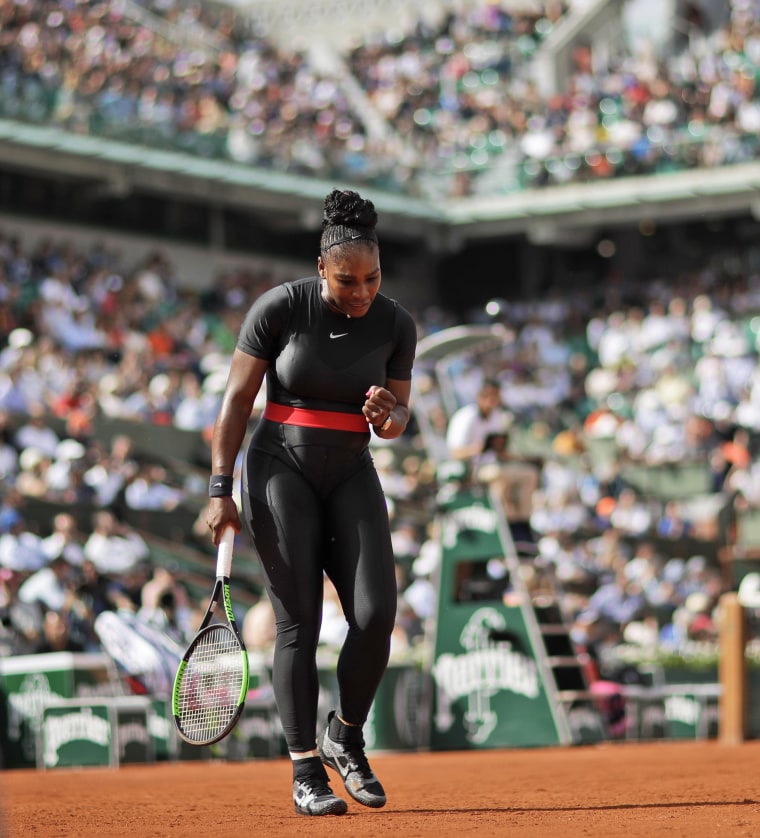 The decision sparked a huge outcry from many fans, who said the ban smacked of sexism and the policing of women's bodies.
When Williams traded in her catsuit for a tutu on the first day of the U.S. Open, many read it as a message from the athlete that her tennis outfits will remain flawless as ever.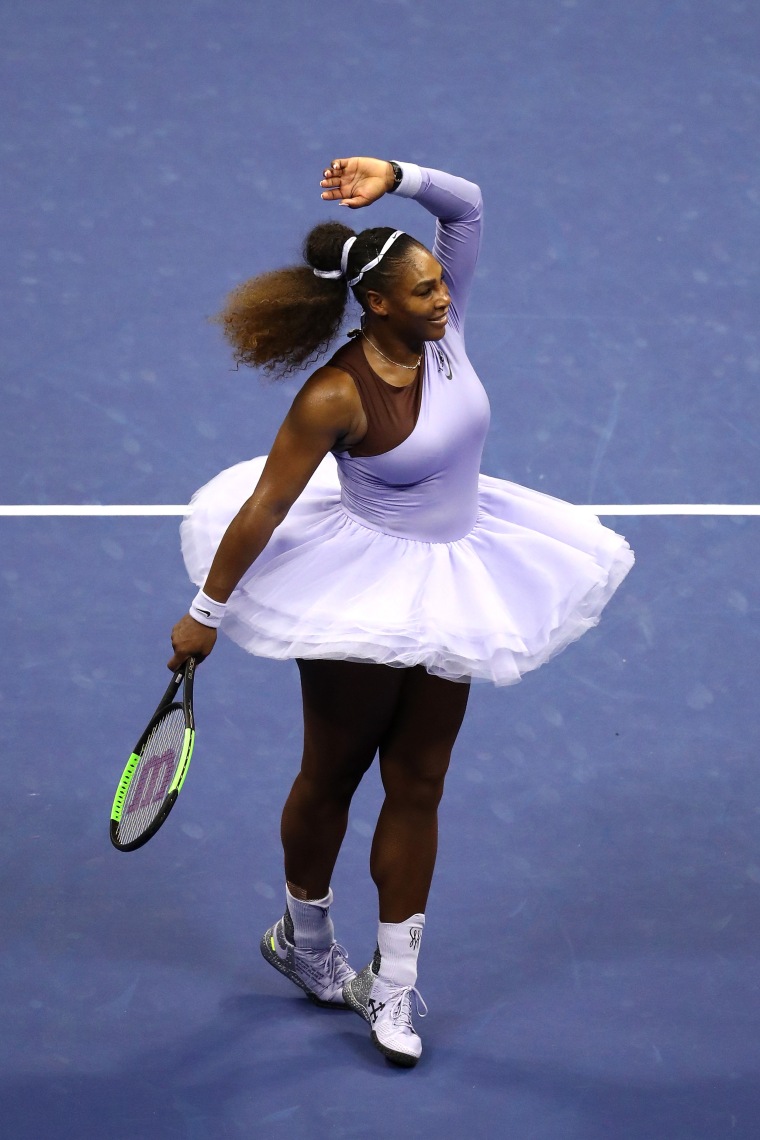 Williams obviously has killer on-court (and off-court) style, and it's so sweet to see little Olympia following in her mom's fashionable footsteps.
And if these miniature Nikes are any indication, Olympia will be rocking many more cute tennis outfits down the line!